Helen Takeaway Review
Published 18th of October, 2022
We've recently brought you reviews featuring delicious food at popular restaurants. You don't have to spend €15 - €25 per person to enjoy good food though. We recently stopped for some food at a Takeaway on the way back home, and were blown away with how tasty the food was.
Meet Helen Takeaway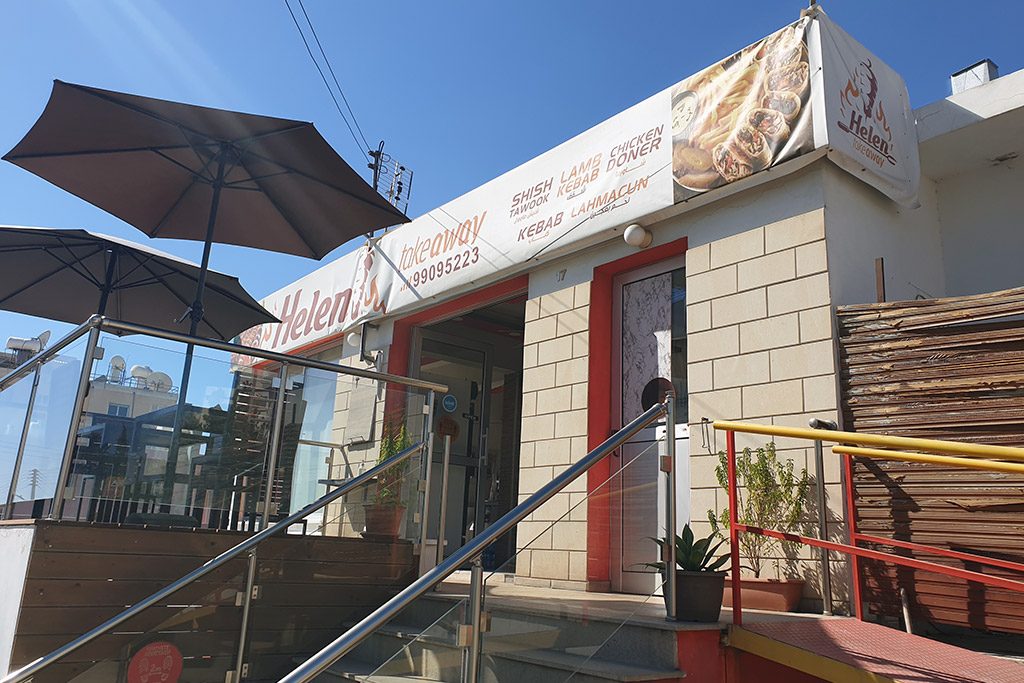 We found this place a couple of sundays ago. We were returning from a swim at Corallia Bay and our daughter asked for a Gyro for lunch. There is a place in Chloraka she likes but they were closed on Sunday. We were heading towards Lidl but spotted that this place was open. So we parked next to it and went in.

Lovely Gyro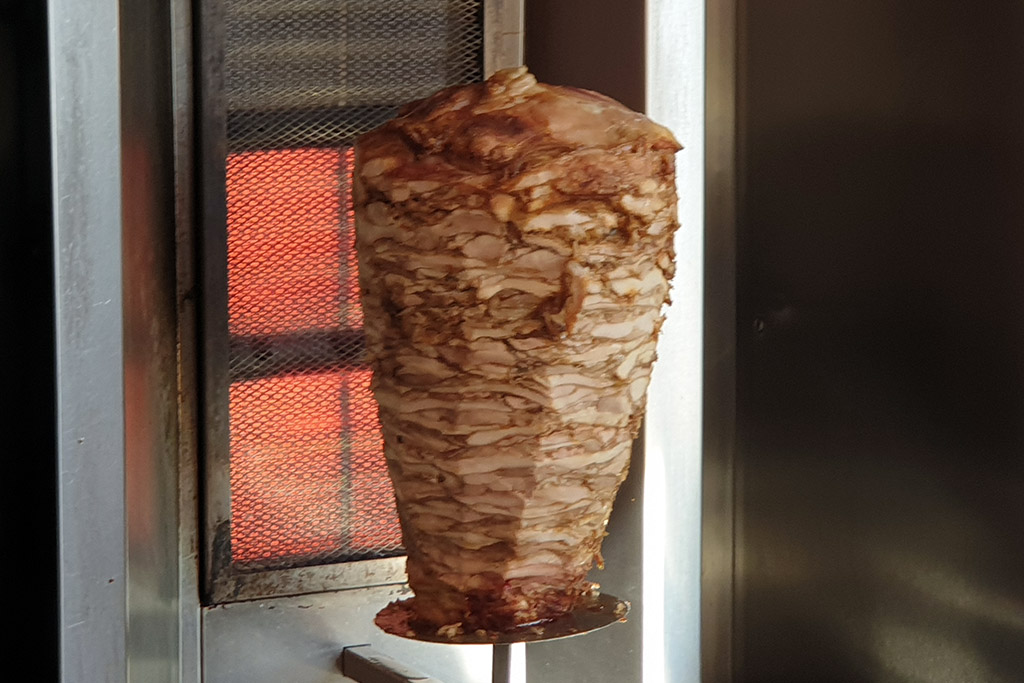 The place had quite an extensive menu, but our daughter wanted a gyro, so I ordered her one. When I did so, the chef cut a bit of the meat off and presented it to us. I tasted it and immediately changed the order to two gyros. It was absolutely delicious! I had planned my own lunch already, but that went out of the window. I wanted some of this.
Work In Progress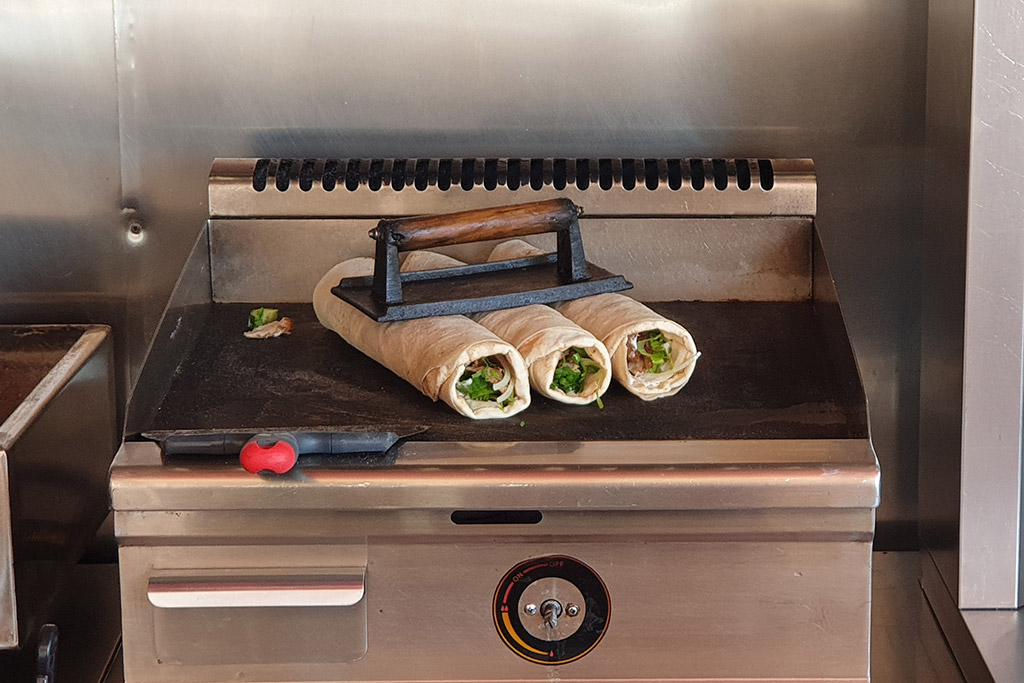 The meat was wrapped in Lebanese bread, with freshly prepared salad and an assortment of delicious sauces. Once wrapped, they are placed on a hot-plate for a final warming. There are three kebabs here because we returned a few days later with my wife for more of the same.
Note also how clean the cooking area is. This place is well looked after.
Fine Street Food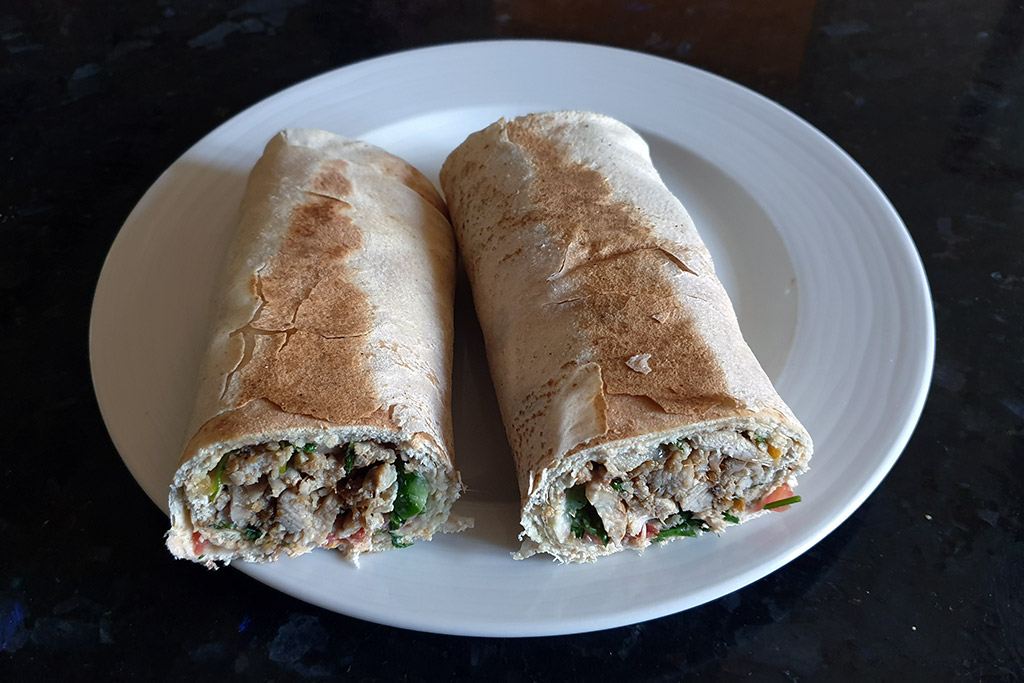 The kebabs were about a foot long, and had to be cut in half. I cannot stress how tasty they were. The salad that the meat was wrapped with was full of flavour and tasted very fresh. Considering I watched him chop it up beforehand this is no surprise. I chatted briefly to the chef. He ran a restaurant for over 20 years, which I am guessing was in Syria (a google review mentioned he was Syrian). He really knows what he is doing, and the food is just top notch.
Location, Location, Location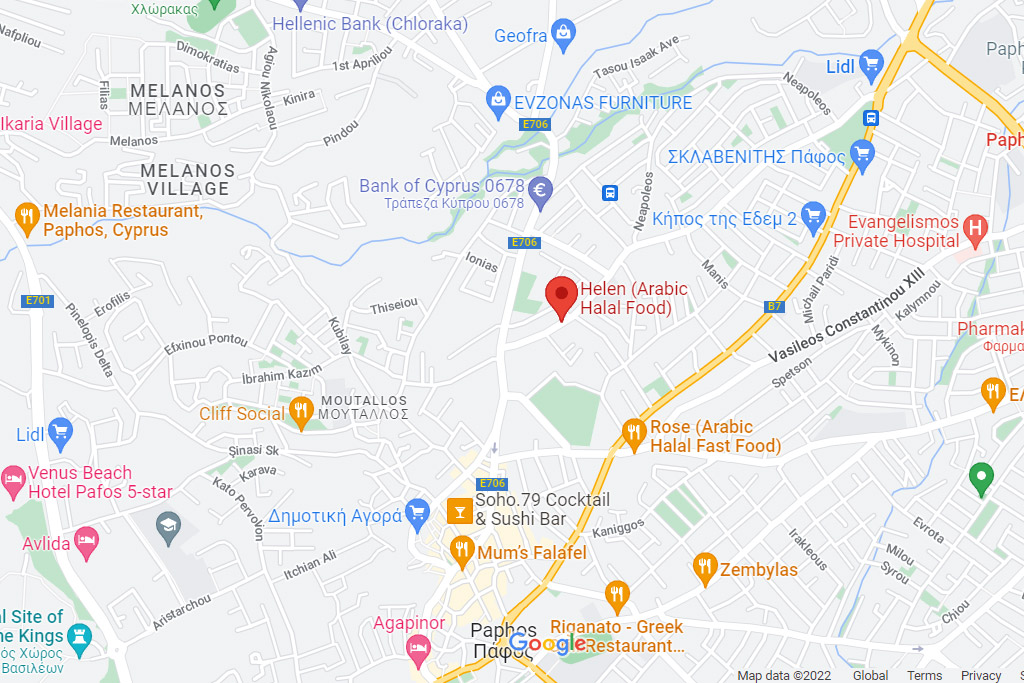 To find the takeaway, take the road out of Old Town towards Chloraka, and turn right on the road up towards Lidl. You will see it very soon on your left. They serve high quality food here, and the price is very reasonable. Each wrap was only €5! You aren't restricted to Gyros though, they had a fairly extensive menu which we will no doubt be dipping into at a later date.
Page 1 of 1
If you like our blogs and the rest of our content, please consider slinging us a few euros to help us produce more content. Use the Coffee link below if you feel so inclined. Payments are taken on a secure gateway, with no contact!
❤

Good Pages To Visit

FB Page

Paphos Life on Facebook

Like us on Facebook and stay notified of new blog posts.

FB Page

Our Facebook Chat Group

Paphos Chat has been created for people who like our site and want to chat using Facebook. You can also easily upload photos of any size here. A lot of people are members of the Facebook chat group and the main forum. It's entirely up to you.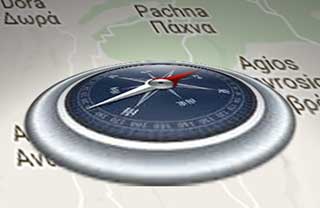 List

Blog Locations

Planning a day out? Then use our map of blog locations as a handy guide. Some of the places we visit our closer to each other than you might think, so take a look and start planning your next adventure...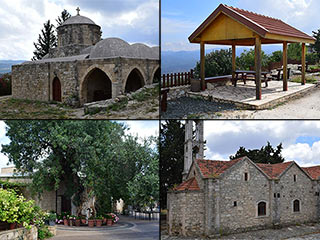 eBook

Cyprus Road Trip 01: the Kathikas - Panagia Loop

Let me take you on a journey around the region of Paphos, Cyprus. Starting at Paphos itself, we travel to Akoursos, then Kathikas, Kritou Terra and Simou. We continue past Lasa and Kannaviou, before taking in the delights of Panagia. Getting a bit more adventurous, we visit the abandoned villages of Statos and Agios Fotios, before passing through Choulou, Letymbou and Polemi, and rejoining the main Paphos - Polis road. The route is suitable for all types of vehicle, and requires no off-roading. The guide contains about 130 photographs including shots of all the road signs you need to pay attention to, as well as some of the highlights you may experience along the way. There are also several maps which will help you keep your bearings. You can do this journey in a day, or you can break it up into chunks. You can also do it in reverse, to get some completely different views. It is entirely up to you.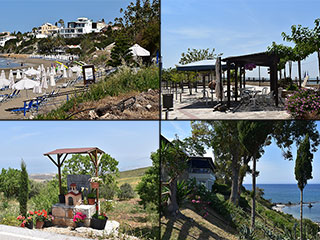 eBook

Cyprus Road Trip 02: Paphos - Coast to Coast

Newly published, our second Paphos Road trip takes you from coast to coast. Visit Coral Bay, Sea Caves, Agios Georgios, various traditional villages and more besides, as you travel to the Baths of Aphrodite on the Polis coast. And on the way back, we throw in an abandoned village for good measure.