The Crystal Hills of Polemi
Published 11th of April, 2017
We were introduced to the Crystal Hills a few years back. It was the first time we visited Polemi and we were on the hunt for geocaches. This particularly one was a near perfect example of what makes a good cache: an interesting location that we would have been unlikely to find had there not been a cache there. The only thing that let the cache down was it's size, but we won't go into that here. Instead we shall have a look at the terrain, and see why the cache was called "The Crystal Hill".
The Track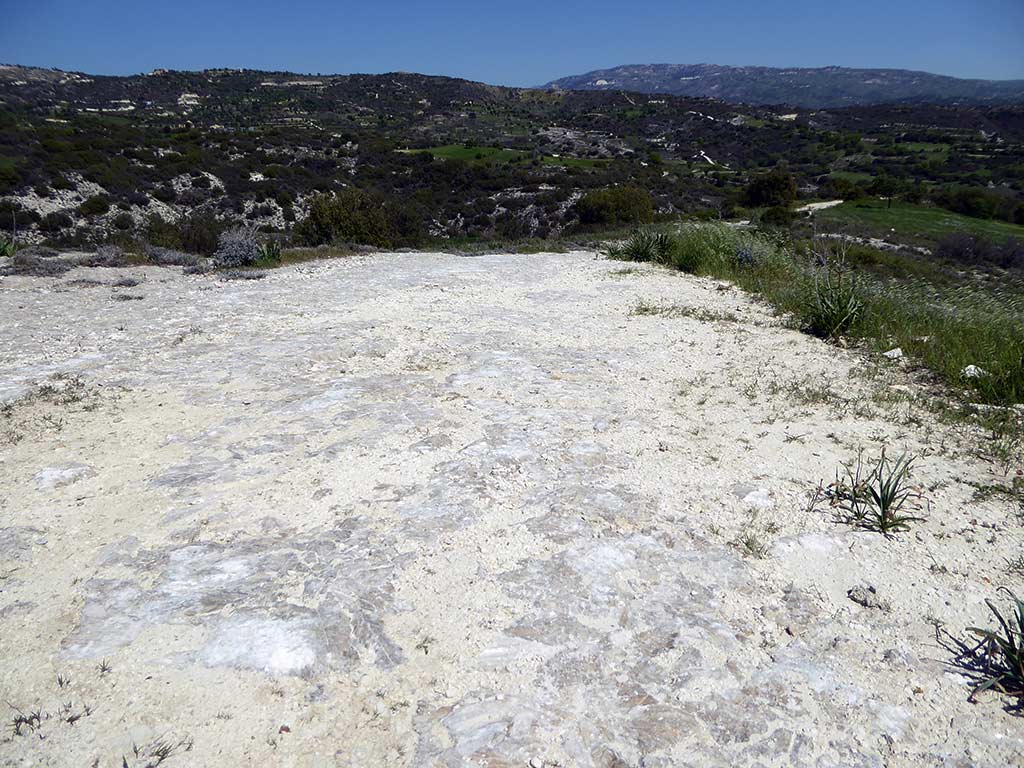 If you drive past the school playground in Polemi, the road quickly peters out to a track. Soon it splits in two, with a small church to the left of the right-hand fork, nestled behind the shell of a half-finished villa. If you aren't in a 4x4, you would be wise to park your car by the church, and continue down the track on foot. Eventually you will arrive here.
If you want to find the EXACT location, use our directory. There you can find most of the locations featured in our blogs.

The Crystal Hill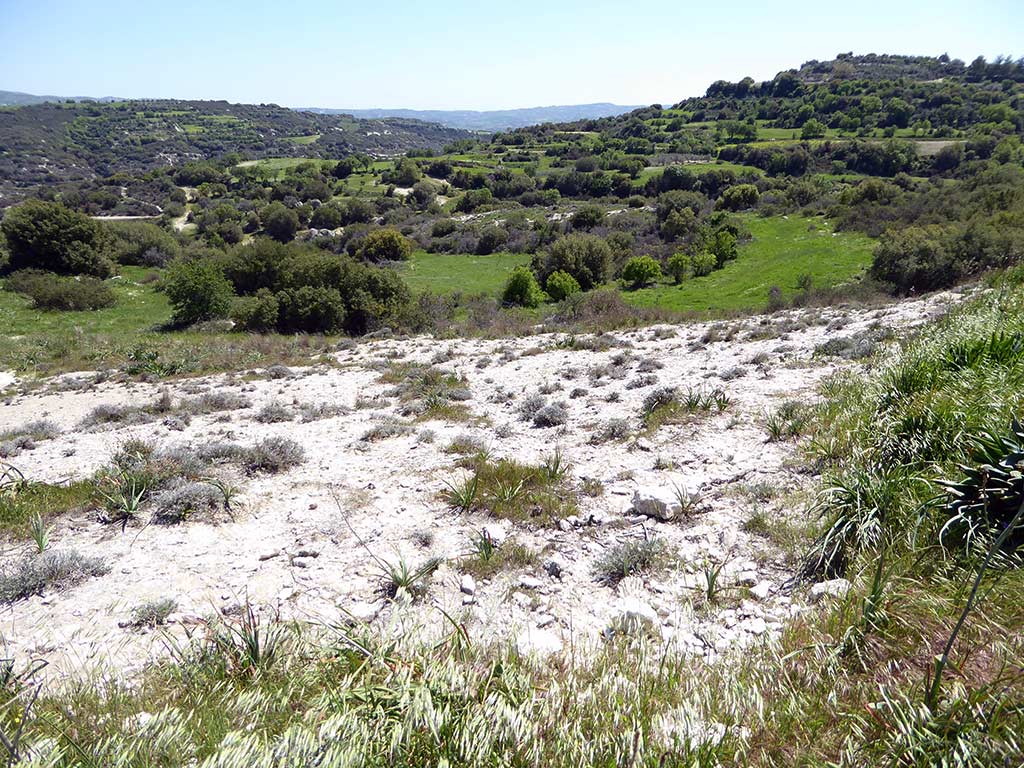 There,to you right, stretches out a plain of Alabaster Gypsum.
In Detail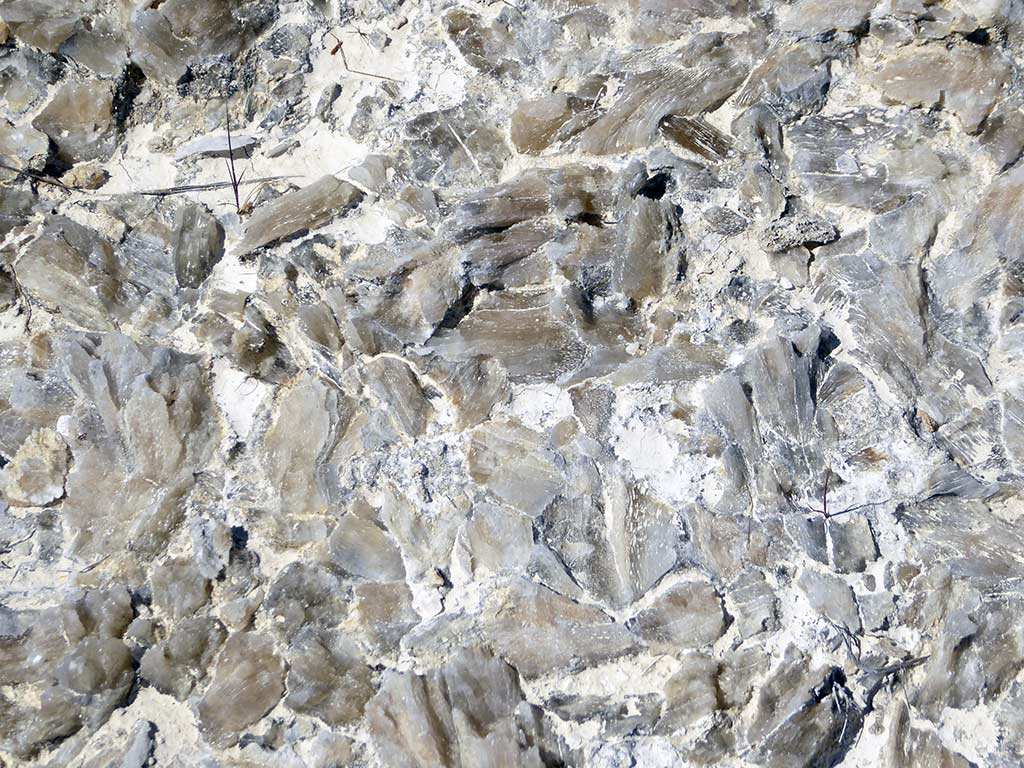 The floor you walk upon looks like this. I should point out that I have always worn sturdy shoes when visiting this site, and I cartainly wouldn't recommend visiting bare-footed.
Photos Don't Do It Justice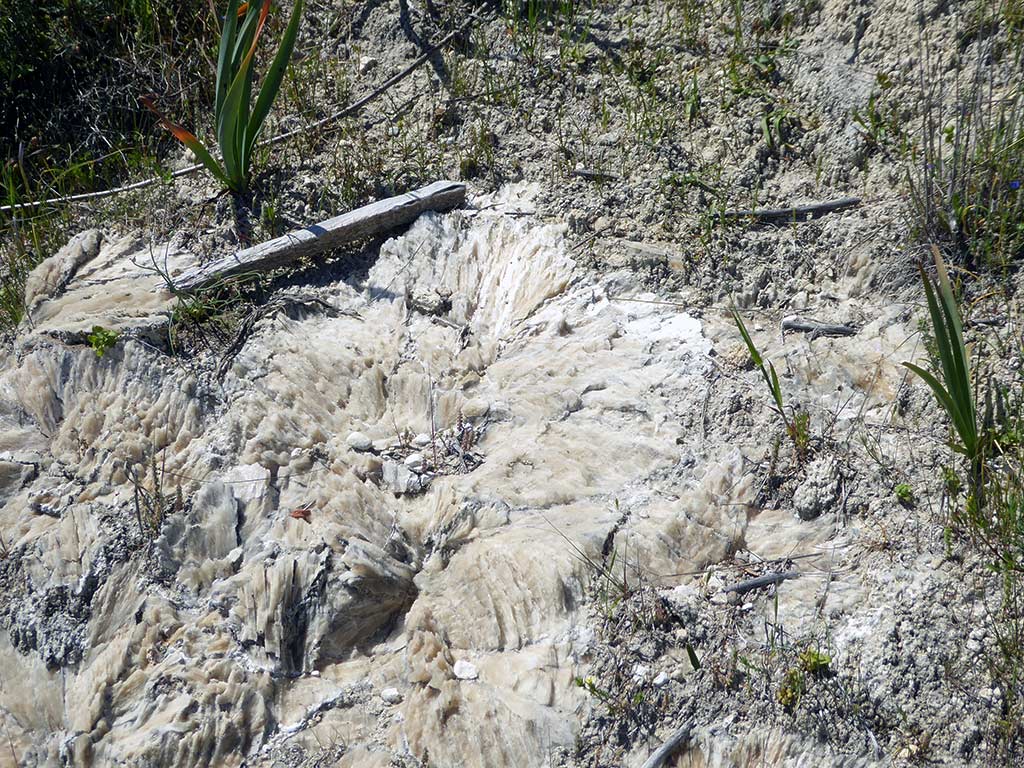 If the photographs look fairly flat, I can assure you that in reality, the rocks look incredibly vibrant, and sparkle in the sun.
More Detail
I am not a geologist, so I cannot tell you the significance of gypsum and why it looks the way it looks. Nor can I tell you why there would be deposits here.
Page 1 of 2
If you like our blogs and the rest of our content, please consider slinging us a few euros to help us produce more content. Use the Coffee link below if you feel so inclined. Payments are taken on a secure gateway, with no contact!
❤

Related Blogs: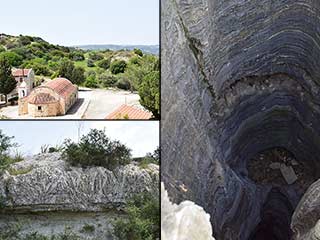 The Eledio Quartz Mines
While researching for new places to visit, we stumbled across references to a Quartz Mine in Eledio, a village not far from Polemi. This sort of thing is right up our alley, so we packed our camera and set off in the trusty Pajero...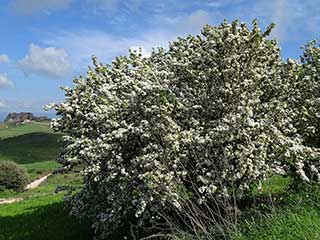 Max's Androlikou Roadtrip
In Max's latest blog, he once again sets off in his car to track down some stunning scenery and fascinating flora. They won't be around for much longer, so let's join Max as he searches for spring flowers from Androlikou and beyond...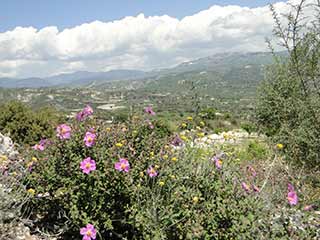 A Crystal Road Trip
Today Max takes us on a road trip around the Paphos district, to look at some of the fine crystal formations you can find by the roadside. He also shows you a nice vineyard where you can stop for a break and sample their wares...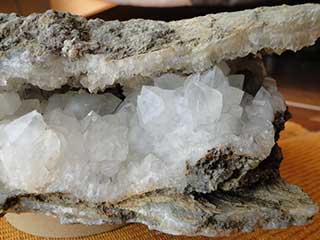 Fine Minerals From The Paphos Region
Today we feature another guest blog from Max, who is showing us some more of his crystal collection gathered from the Paphos Hinterland. Over to you Max...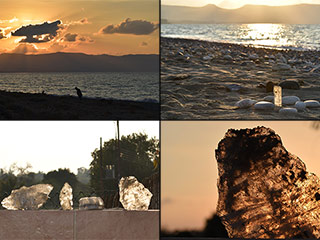 Magic Crystals
Yesterday my wife said she wanted to go out crystal hunting, so we drove into the forest for a scavenge, and followed it with a quick dip in the ocean near Polis. Playing with one of the crystals, I thought I would leave a gift for a random beach-comber, but got a surprise of my own...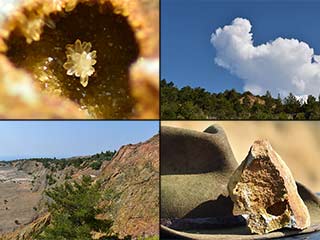 Limni Crystal Hunting
We've long been fans of hunting for exotic crystals in the countryside of Cyprus. Half the fun of it is finding an interesting geological location. But it can also be a lot of hard work. So we thought we would show you it is possible to find some nice crystals with nothing more than a little hammer. They won't win any awards, but they are easy to find, and make a change from looking for shells on the beach...
Good Pages To Visit

FB Page

Paphos Life on Facebook

Like us on Facebook and stay notified of new blog posts.

FB Page

Our Facebook Chat Group

Paphos Chat has been created for people who like our site and want to chat using Facebook. You can also easily upload photos of any size here. A lot of people are members of the Facebook chat group and the main forum. It's entirely up to you.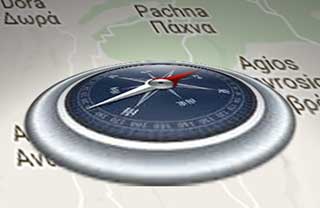 List

Blog Locations

Planning a day out? Then use our map of blog locations as a handy guide. Some of the places we visit our closer to each other than you might think, so take a look and start planning your next adventure...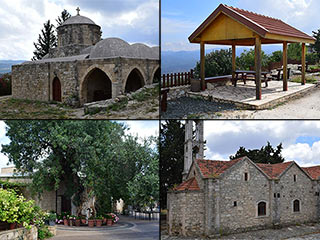 eBook

Cyprus Road Trip 01: the Kathikas - Panagia Loop

Let me take you on a journey around the region of Paphos, Cyprus. Starting at Paphos itself, we travel to Akoursos, then Kathikas, Kritou Terra and Simou. We continue past Lasa and Kannaviou, before taking in the delights of Panagia. Getting a bit more adventurous, we visit the abandoned villages of Statos and Agios Fotios, before passing through Choulou, Letymbou and Polemi, and rejoining the main Paphos - Polis road. The route is suitable for all types of vehicle, and requires no off-roading. The guide contains about 130 photographs including shots of all the road signs you need to pay attention to, as well as some of the highlights you may experience along the way. There are also several maps which will help you keep your bearings. You can do this journey in a day, or you can break it up into chunks. You can also do it in reverse, to get some completely different views. It is entirely up to you.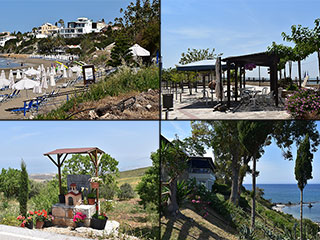 eBook

Cyprus Road Trip 02: Paphos - Coast to Coast

Newly published, our second Paphos Road trip takes you from coast to coast. Visit Coral Bay, Sea Caves, Agios Georgios, various traditional villages and more besides, as you travel to the Baths of Aphrodite on the Polis coast. And on the way back, we throw in an abandoned village for good measure.