Androlikou Roadtrip
Published 4th of April, 2018
In Max's latest blog, he once again sets off in his car to track down some stunning scenery and fascinating flora. They won't be around for much longer, so lets join Max as he searches for spring flowers from Androlikou and beyond...
Distant Kallepia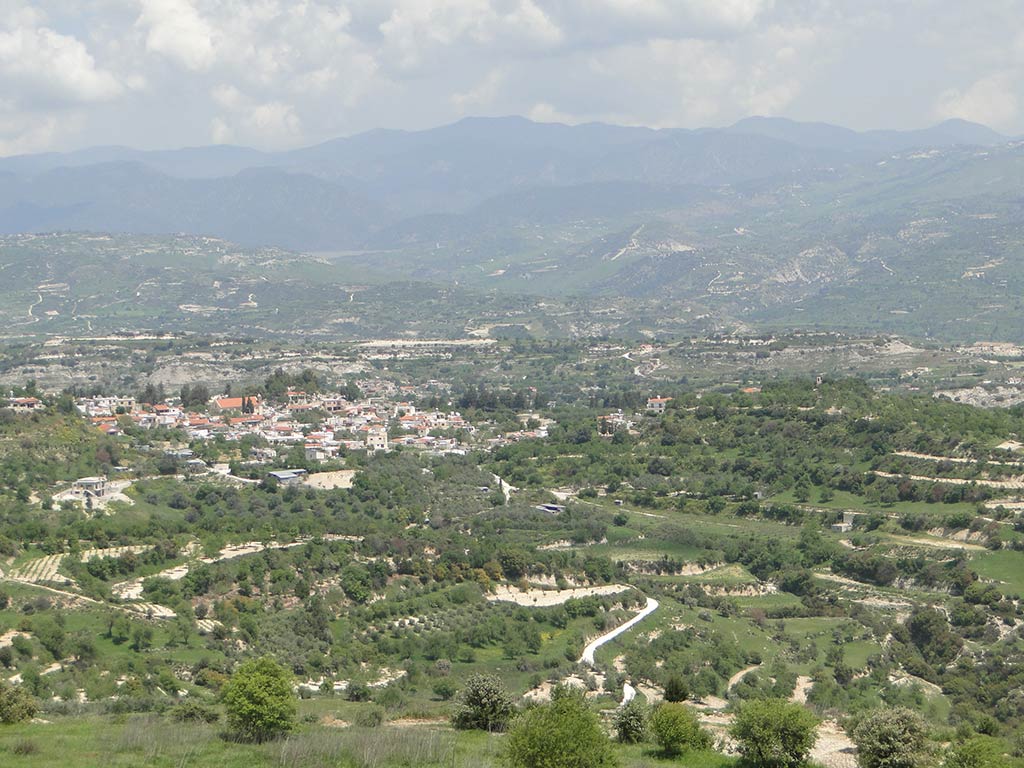 As it looked to me that the winter rain had already stopped this year, I thought I better hurry up to enjoy a trip to the countryside on the edge of Akamas, precisely the Droushia to Neo Chorio area.
Another two weeks without rain and all the greenery will start to disappear as well as all the nice flowers....
Well, I took the route from Minthis Hills to Stroumbi passing the Golf area and had this panoramic view with the village of Kallepia in the foreground.
To avoid the busy main road on Mothers Day I drove a bit of a zig-zag passing Kallepia, and via Polemi and Stroumbi heading to Kathikas and Droushia.

The Area of Droushia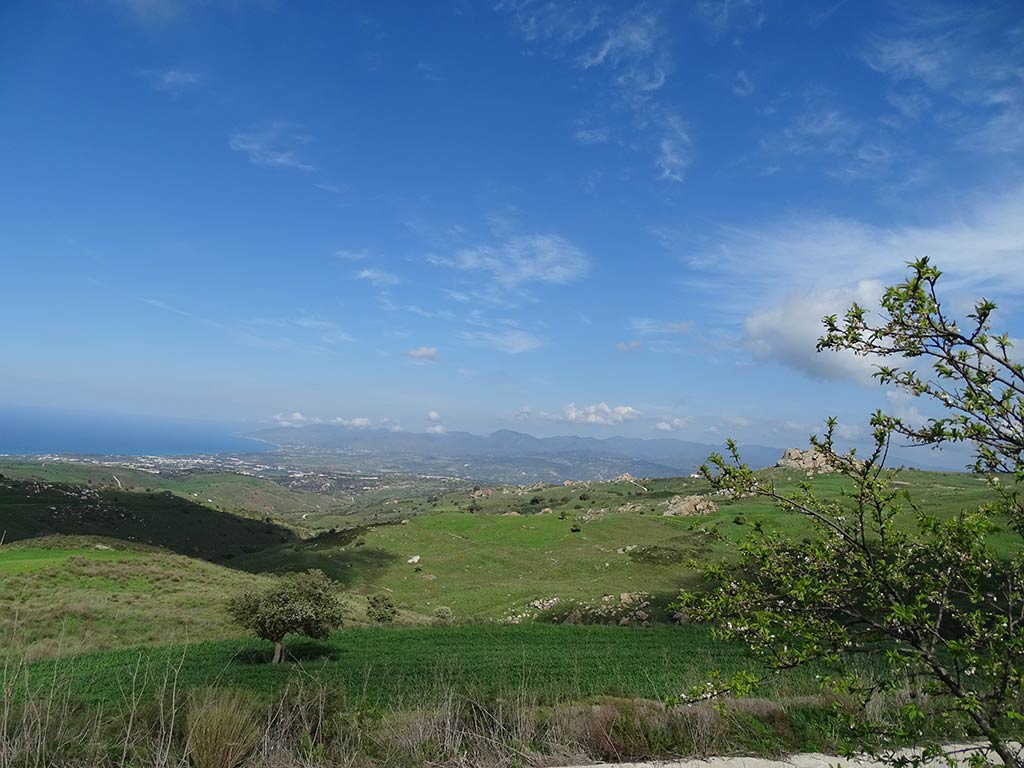 After passing Droushia village there is a small but good road downhills towards the Pittokopos estate, which is fair amount of houses in the middle of nowhere. But I am looking for nature and had this panoramic view towards to Bay of Polis.
Blooming Hawthorns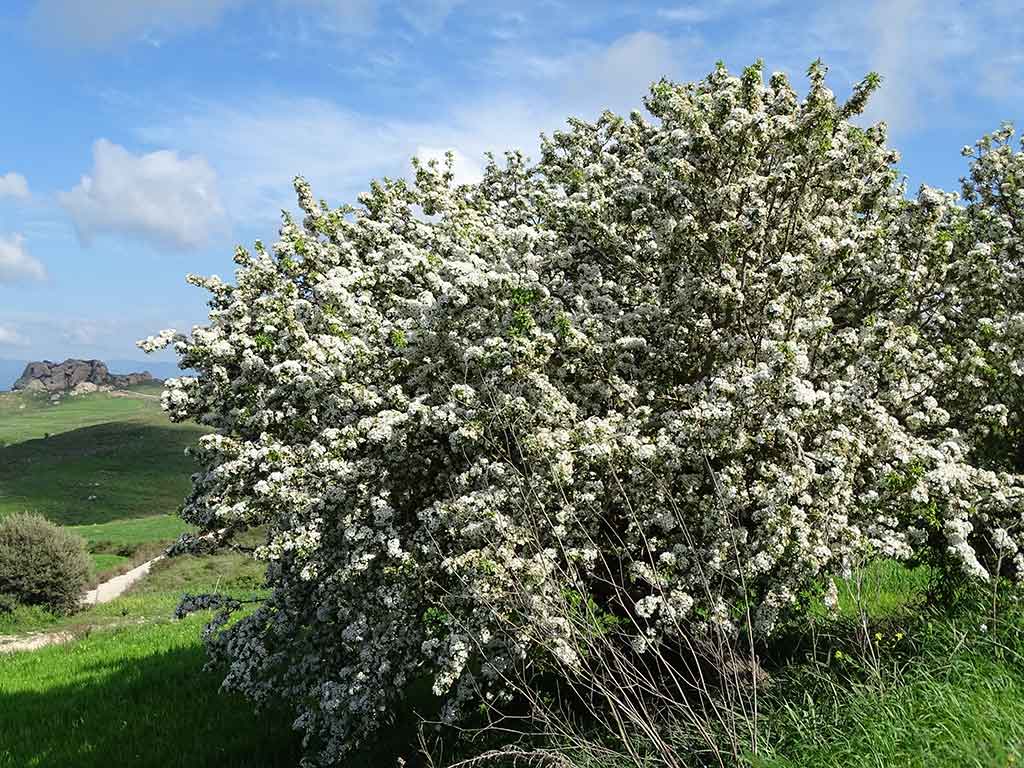 Full in bloom many of these hawthorn trees are full of bees and have a lovely smell.
The Road From Droushia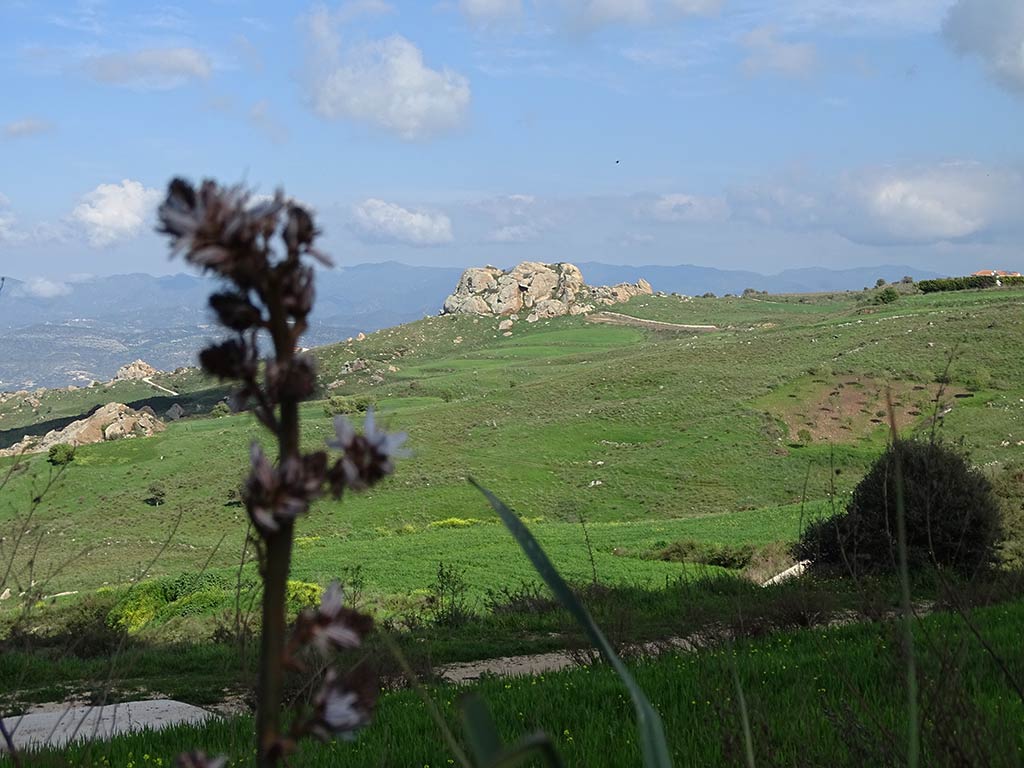 This is the road which I used to come down here from Droushia.
Distant Troodos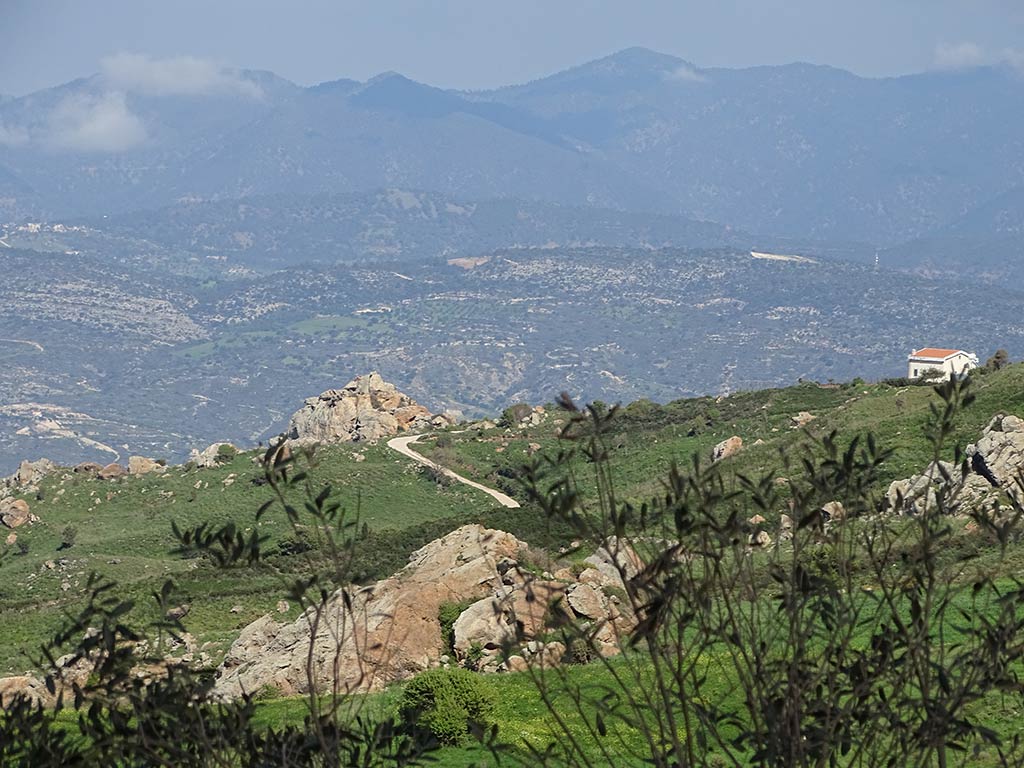 Beautiful scenery towards Troodos and ever so green compare with Summer.
Page 1 of 5