Androlikou Roadtrip
Published 4th of April, 2018
In Max's latest blog, he once again sets off in his car to track down some stunning scenery and fascinating flora. They won't be around for much longer, so lets join Max as he searches for spring flowers from Androlikou and beyond...
Distant Kallepia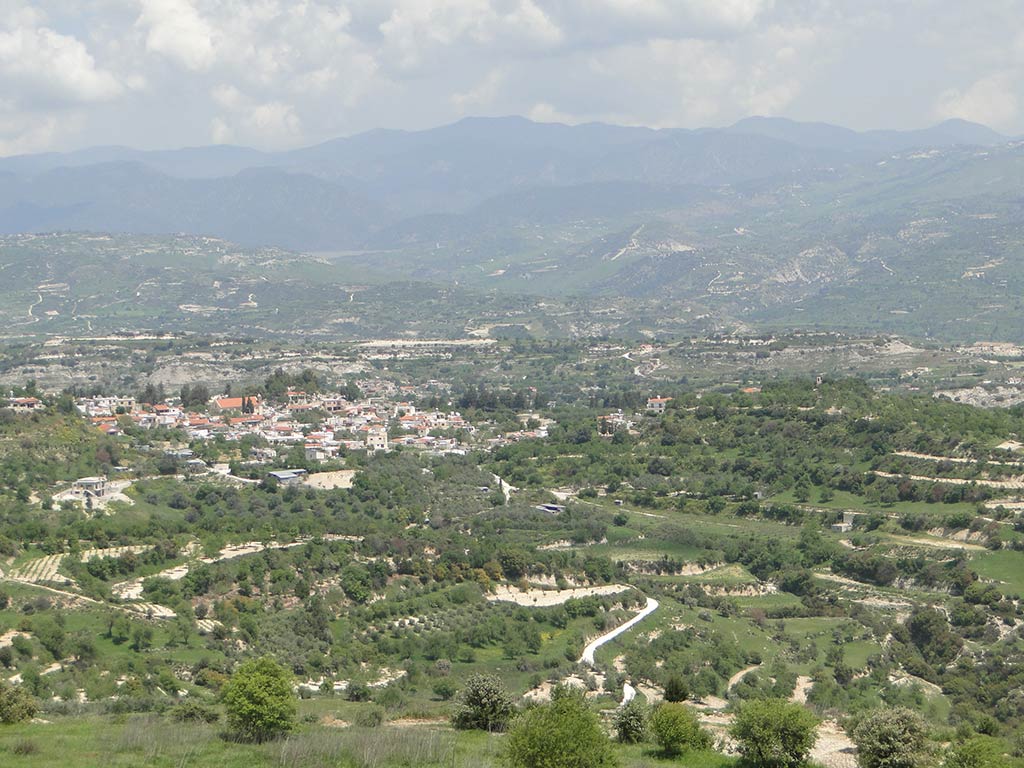 As it looked to me that the winter rain had already stopped this year, I thought I better hurry up to enjoy a trip to the countryside on the edge of Akamas, precisely the Droushia to Neo Chorio area.
Another two weeks without rain and all the greenery will start to disappear as well as all the nice flowers....
Well, I took the route from Minthis Hills to Stroumbi passing the Golf area and had this panoramic view with the village of Kallepia in the foreground.
To avoid the busy main road on Mothers Day I drove a bit of a zig-zag passing Kallepia, and via Polemi and Stroumbi heading to Kathikas and Droushia.

The Area of Droushia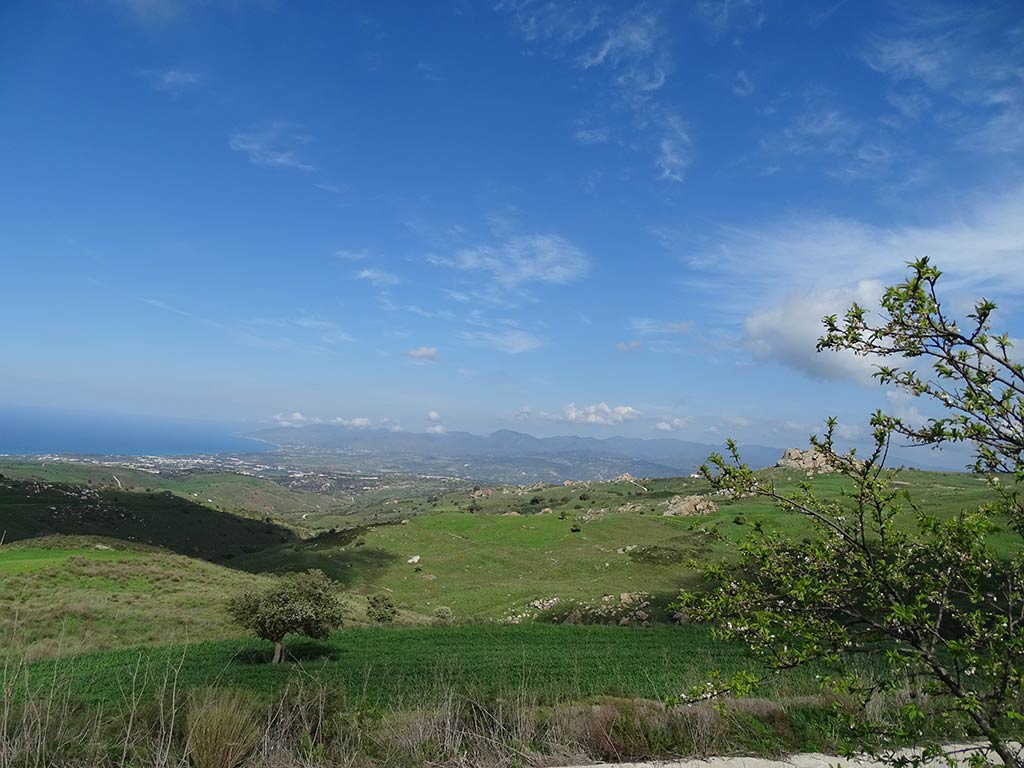 After passing Droushia village there is a small but good road downhills towards the Pittokopos estate, which is fair amount of houses in the middle of nowhere. But I am looking for nature and had this panoramic view towards to Bay of Polis.
Blooming Hawthorns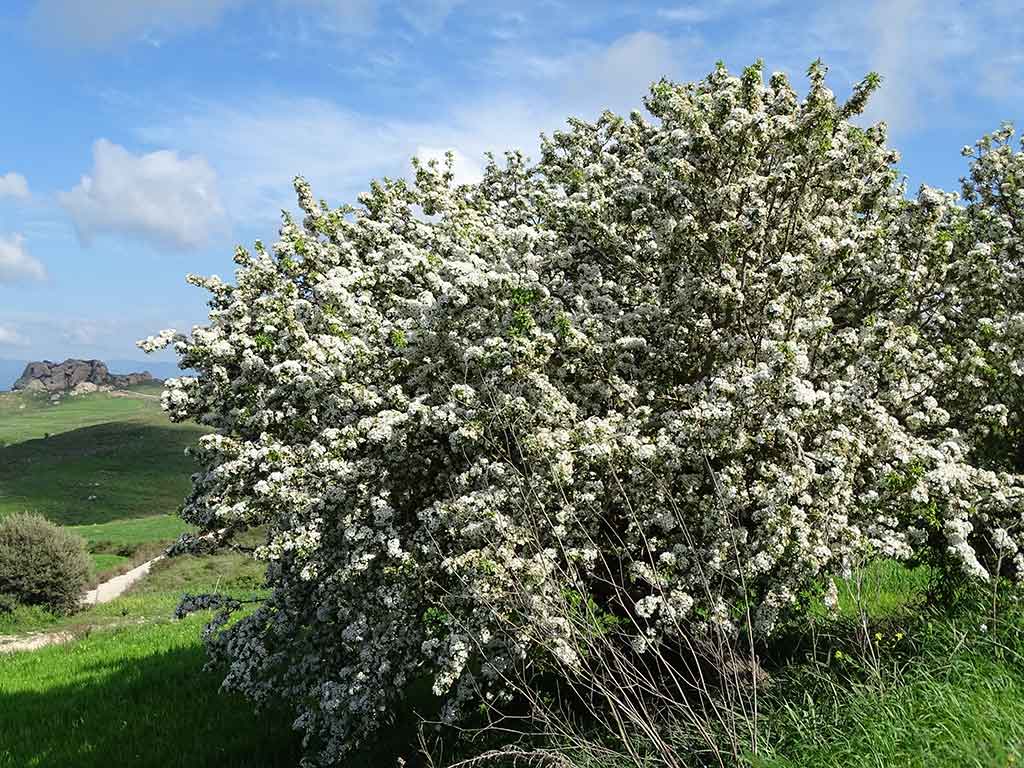 Full in bloom many of these hawthorn trees are full of bees and have a lovely smell.
The Road From Droushia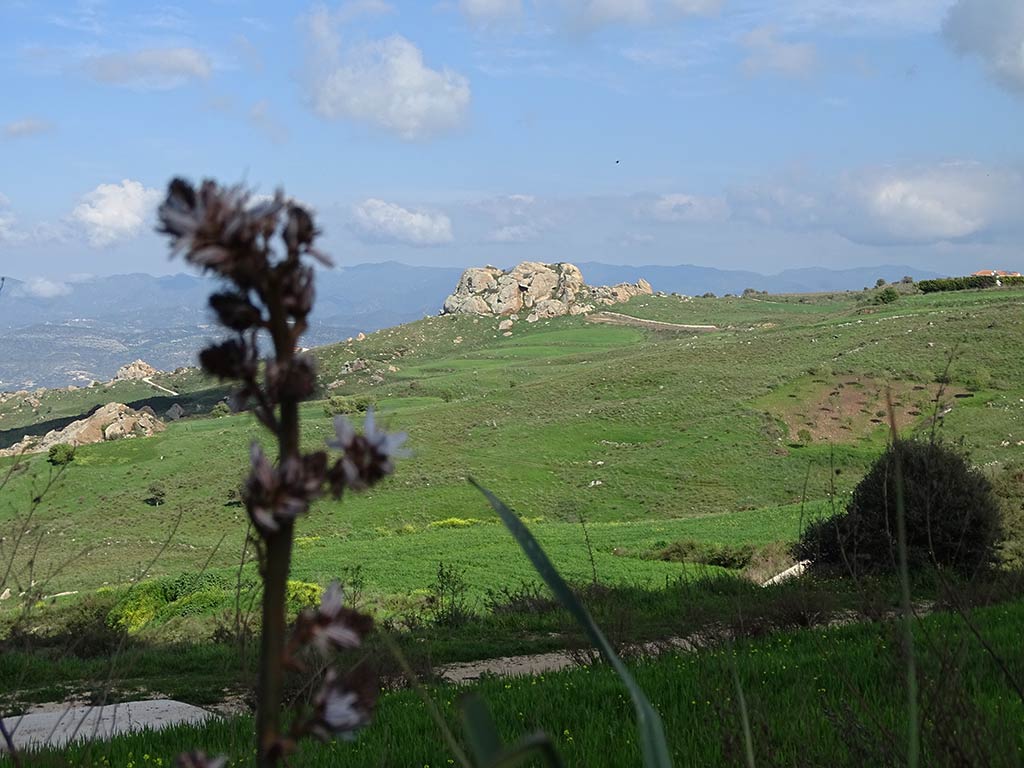 This is the road which I used to come down here from Droushia.
Distant Troodos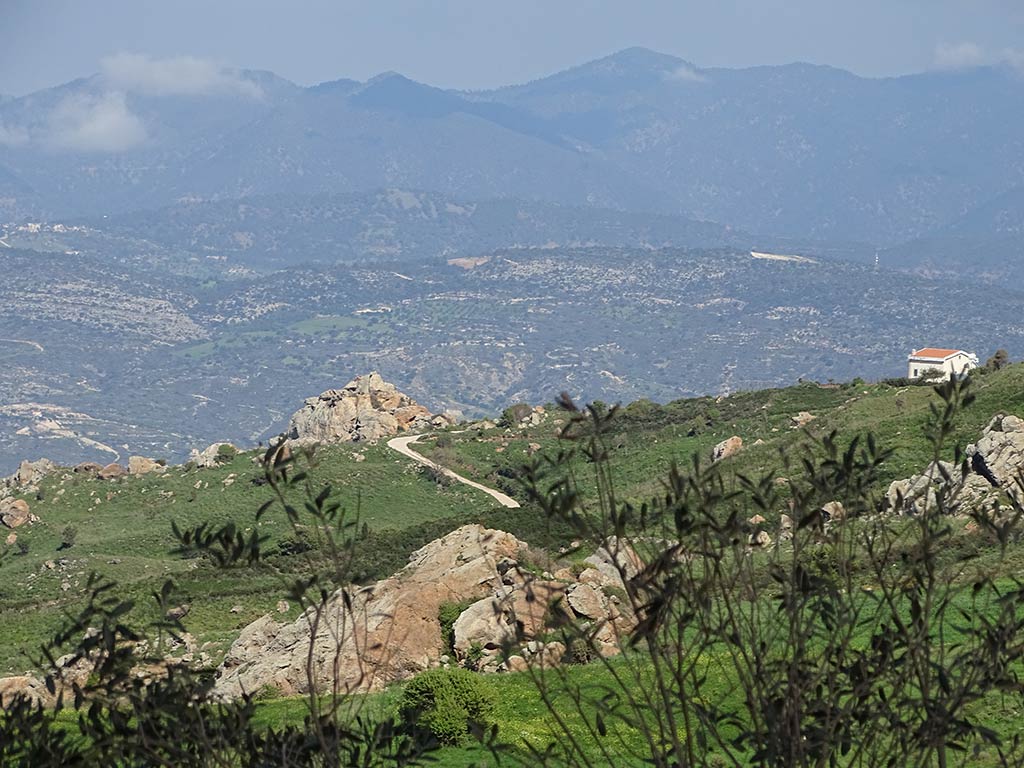 Beautiful scenery towards Troodos and ever so green compare with Summer.
Page 1 of 5

Good Pages To Visit

FB Page

Paphos Life on Facebook

Like us on Facebook and stay notified of new blog posts.

FB Page

Our Facebook Chat Group

Paphos Chat has been created for people who like our site and want to chat using Facebook. You can also easily upload photos of any size here. A lot of people are members of the Facebook chat group and the main forum. It's entirely up to you.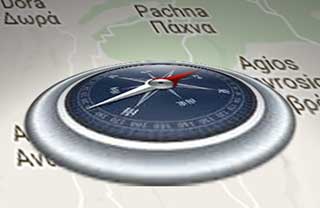 List

Blog Locations

Planning a day out? Then use our map of blog locations as a handy guide. Some of the places we visit our closer to each other than you might think, so take a look and start planning your next adventure...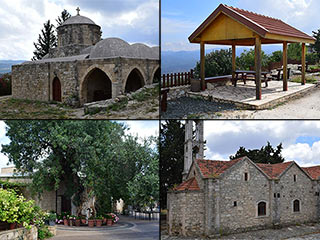 eBook

Cyprus Road Trip 01: the Kathikas - Panagia Loop

Let me take you on a journey around the region of Paphos, Cyprus. Starting at Paphos itself, we travel to Akoursos, then Kathikas, Kritou Terra and Simou. We continue past Lasa and Kannaviou, before taking in the delights of Panagia. Getting a bit more adventurous, we visit the abandoned villages of Statos and Agios Fotios, before passing through Choulou, Letymbou and Polemi, and rejoining the main Paphos - Polis road. The route is suitable for all types of vehicle, and requires no off-roading. The guide contains about 130 photographs including shots of all the road signs you need to pay attention to, as well as some of the highlights you may experience along the way. There are also several maps which will help you keep your bearings. You can do this journey in a day, or you can break it up into chunks. You can also do it in reverse, to get some completely different views. It is entirely up to you.