A Crystal Road Trip
Published 24th of February, 2018
Today Max takes us on a road trip around the Paphos district, to look at some of the fine crystal formations you can find by the roadside. He also shows you a nice vineyard where you can stop for a break and sample their wares. Over to you Max...
Last spring Dominic blogged about The Crystal Hills of Polemi. As pics can't really do justice to the amazing impression one gets on site, I suggest a little round trip of 3-5 hours to 4 places with quite different Crystal formations. One of the best wine producers in our Paphos district is directly on the planned route and a break with a little wine tasting would be welcome. It would be a good opportunity to have a rest and sit outside the winery while enjoying the quiet countryside there.
Let Us Begin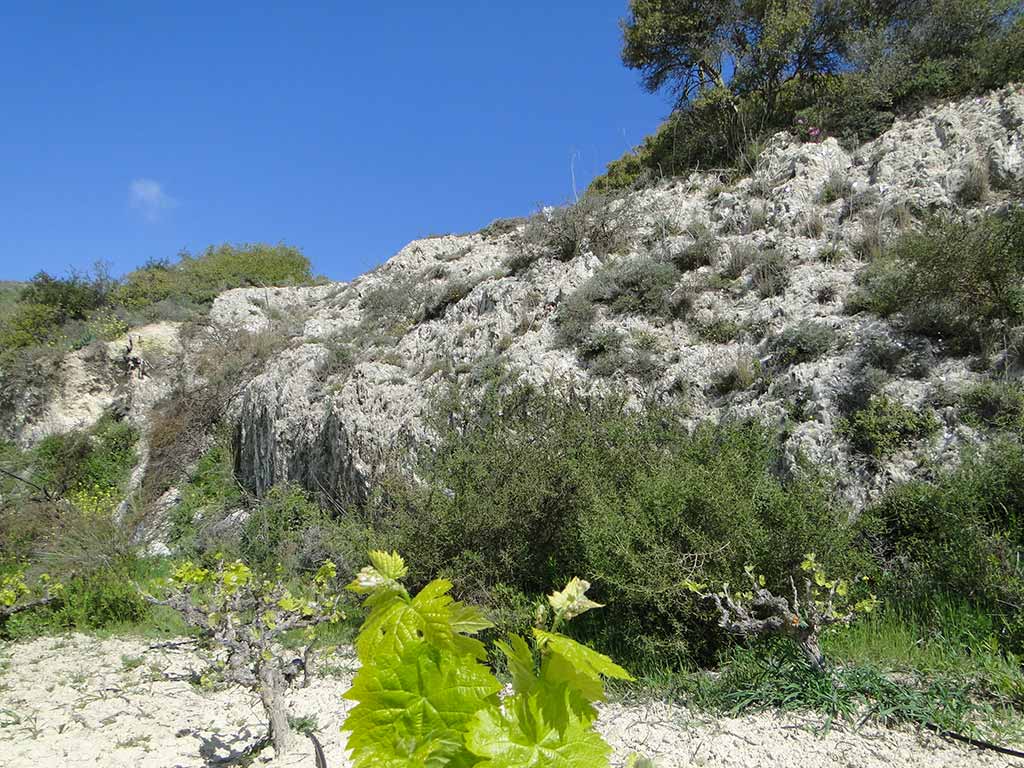 The first site to visit is on the old road halfway from Stroumbi to Kathikas. If you come from Paphos you use the main road to Polis. Just 1 km after Stroumbi you find the main road to Kathikas on the left hand side. The road continues uphill for ca 4 km, and when you see a large storage container on the right you leave the main road to the left. This is the old road to Kathikas, which is unfortunately used also as a rubbish tip, but just after that we are there. You can park on this road and start exploring...
You can walk through a vineyard to access the higher part of this amazing formation of Gypsum crystals.

Fish Bones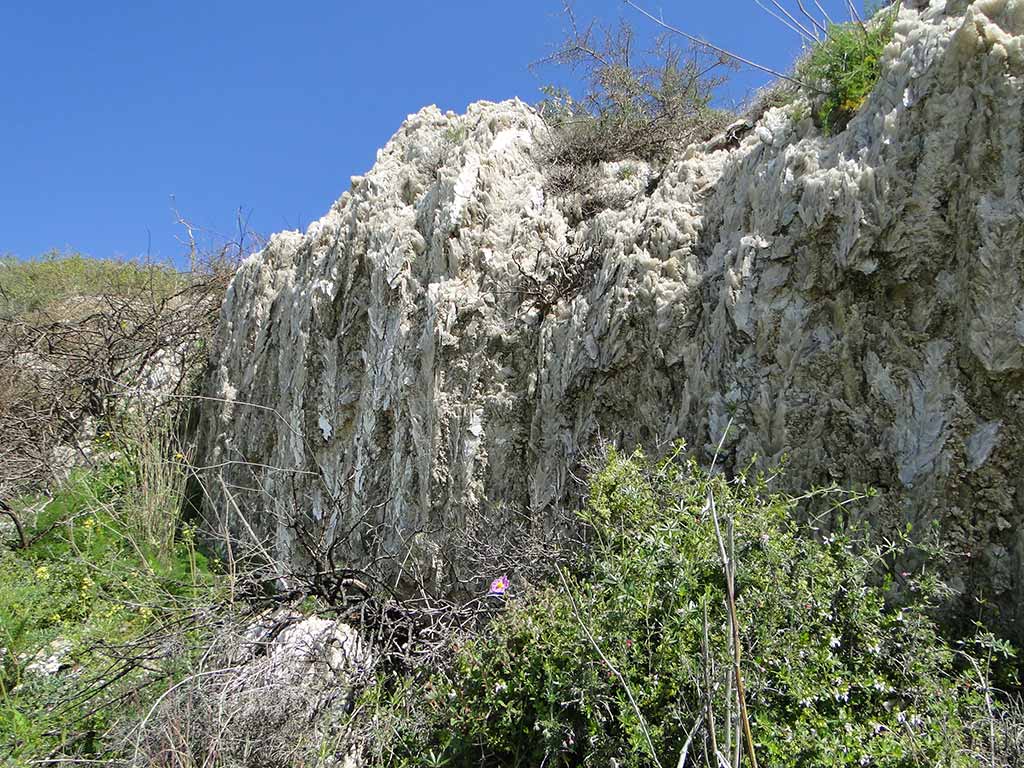 Here one can see the nice fish bone type crystals.
Look Up!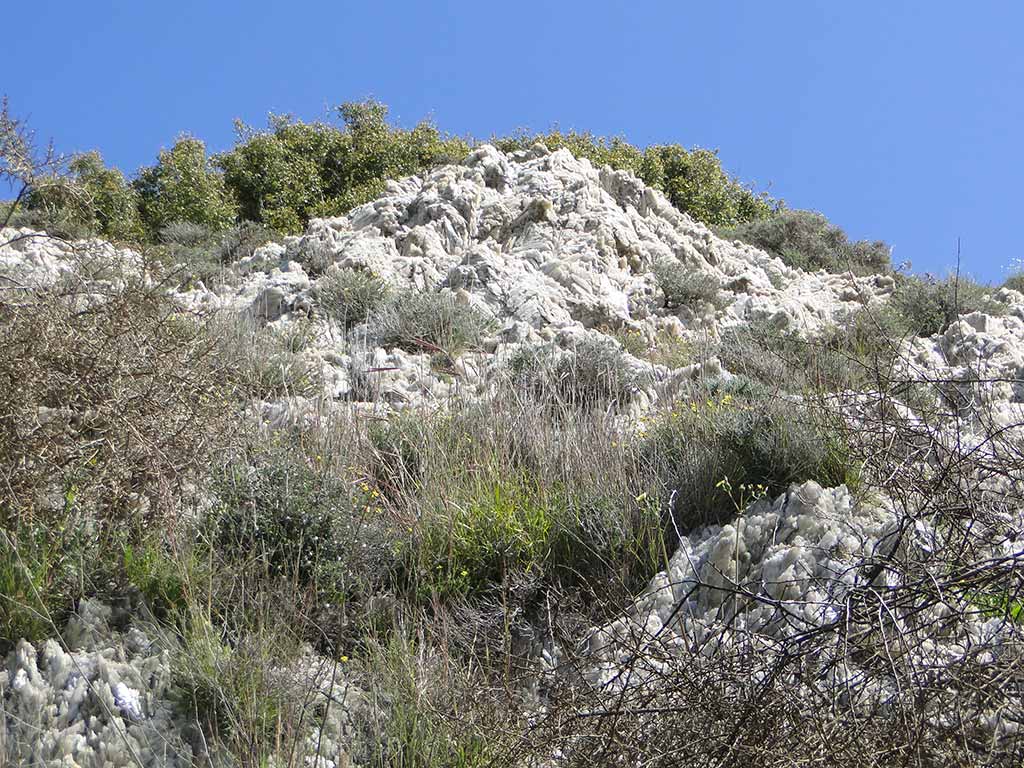 Higher up you have the impression of large amount of snow and ice.
Spring Flowers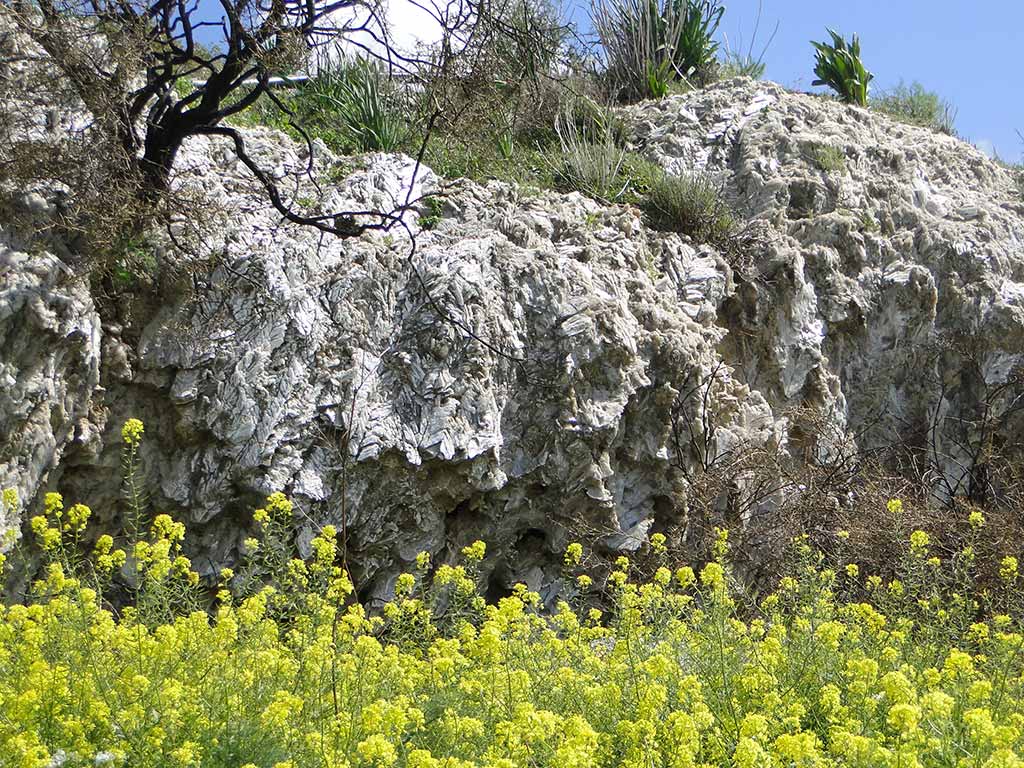 In springtime plenty of Oil-seed Rape is growing.
View From The Top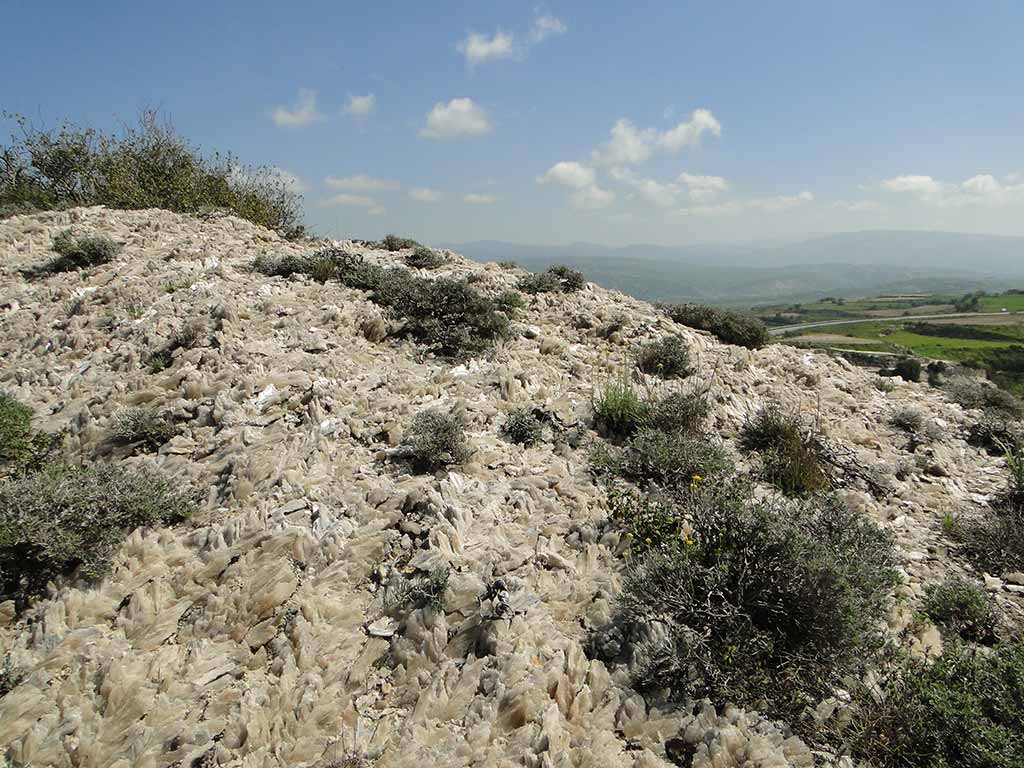 When you reach the top there is a nice view towards Troodos and the main road to Kathikas.
Page 1 of 6