Paphos Life Road Trip #1
Published 19th of June, 2018
As summer approaches we thought we would put together some road trips suitable for all types of cars. No off-roading will be involved, and the emphasis will be on sight-seeing. Starting and ending in Paphos, this trip takes in over 10 villages, and covers a variety of landscapes, from Kathikas in the West to Panagia in the East.
Now, this is a big blog. In fact, it is the biggest blog we have ever done. Given that it is supposed to be a guide to a road trip, that will present you with a problem if you try to follow it. If you lose your internet connection, you will be left to your own devices.
With that in mind, I have decided to take the plunge and produce an ebook version. Yes, that's right. You can now buy this on Amazon. For the princely sum of a cheap pint (£2.50) you can have your own version of this blog in your hands. Or rather, the navigator's hands.
There is a link to the ebook at the bottom of the page. There is another one here:
Paphos Life Road Trip: The Book
The eBook is pretty much identical to the blog, and is 130 pages long, with one picture per page, so you won't have to squint.
While we are on the subject of links, I may as well post a couple to other parts of this blog. That way, you can stop for a break and easily get your place back later.
The Map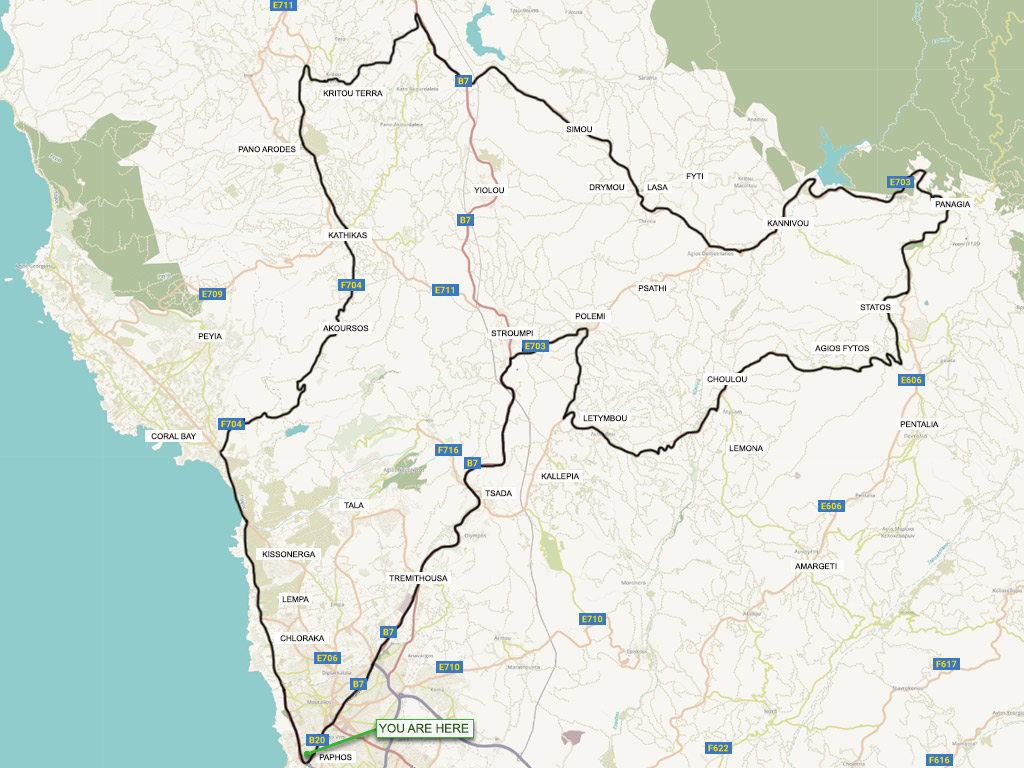 For this journey, we shall be starting at the Mall. We shall drive towards Coral Bay, then make our way to Kathikas via Akoursos. We will then visit Kritou Terra before heading East to Simou, and eventually reach Pano Panagia, stopping at other places along the way. From Pano Panagia we will return via some abandoned villages, and then travel through wine country back to Polemi, and from there back to Paphos. You should allow a whole day for the journey, though you can break it up into multiple trips if you want to take your time, or if you want to get side-tracked and visit other villages along the way.
Please note, this is only one road trip. We have made more, and will be publishing them in due course. If your village has been skipped, it isn't because we don't like it. There's just only so many places you can visit in one go.
Incidentally, the map in the picture came from OpenStreetmap.Org. I added location and road titles.

We Begin At The Mall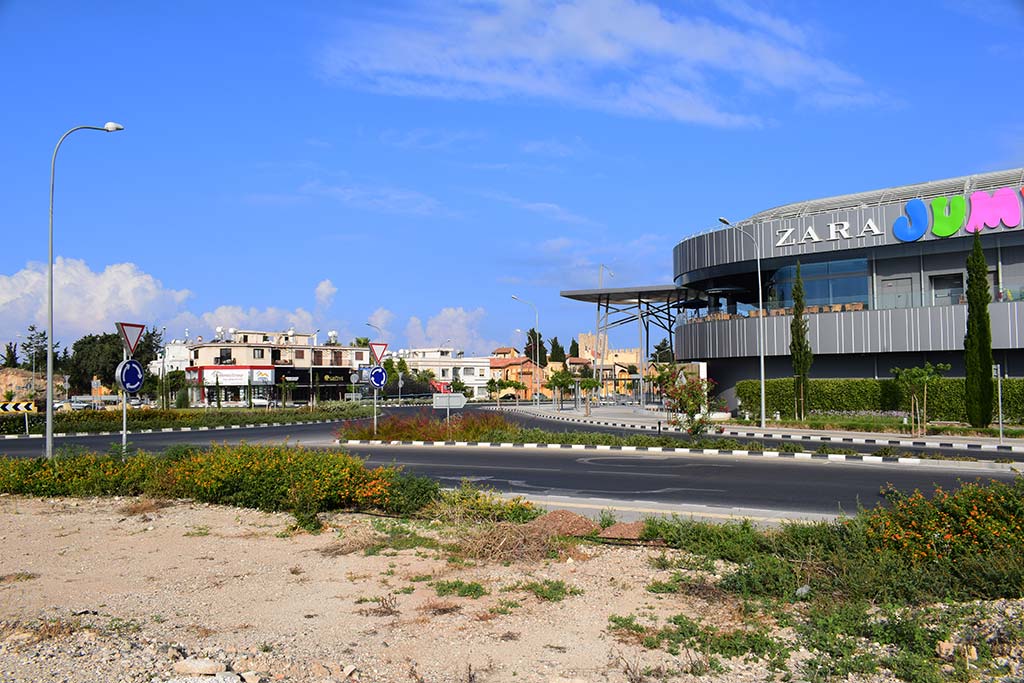 We start at the Paphos Mall in Kato Paphos, because it is easy to find. You may notice a monorail on the other side of the road. That is actually the foundations of a walkway which is due to connect the Archaeological Park with Fabrica Hill, which is the empty bit of land opposite The Mall.
On another trip, it is worth exploring Fabrica Hill. There is an ancient theatre on the opposite side, some mosaics, and lots of places to explore. It also leads down to other points of interest, and is well worth a wander. That's something for another day though.
For now, you need to head off along the Tomb of the Kings Road, towards Coral Bay and the Akamas.
Kissonerga Beach Bar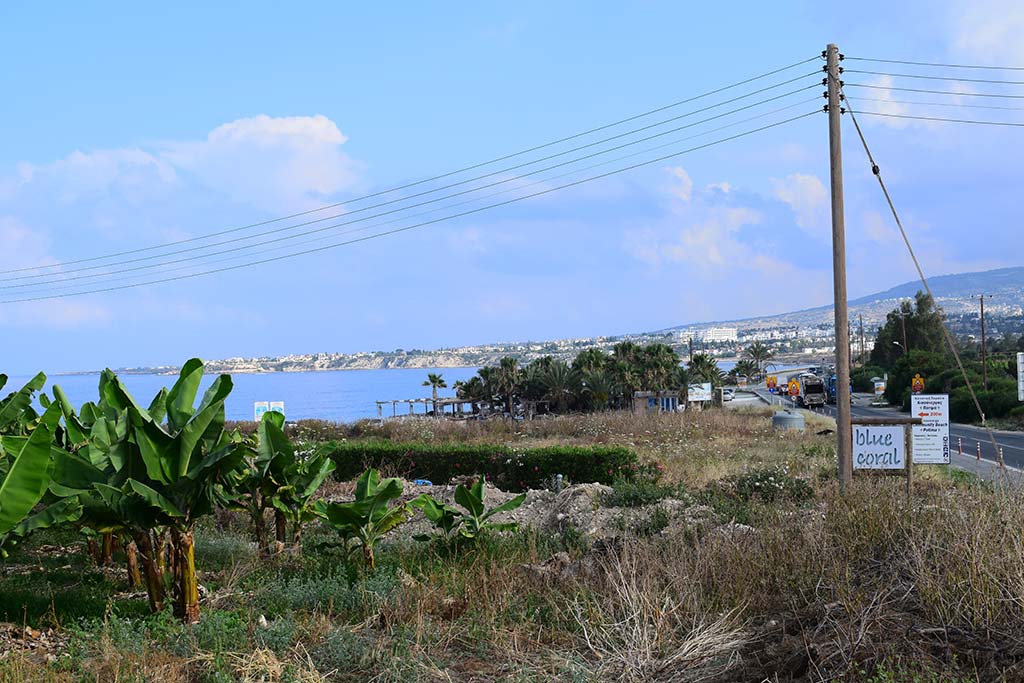 This beach bar is proving more and more popular. But today we drive past it.
Take The Akoursos Turning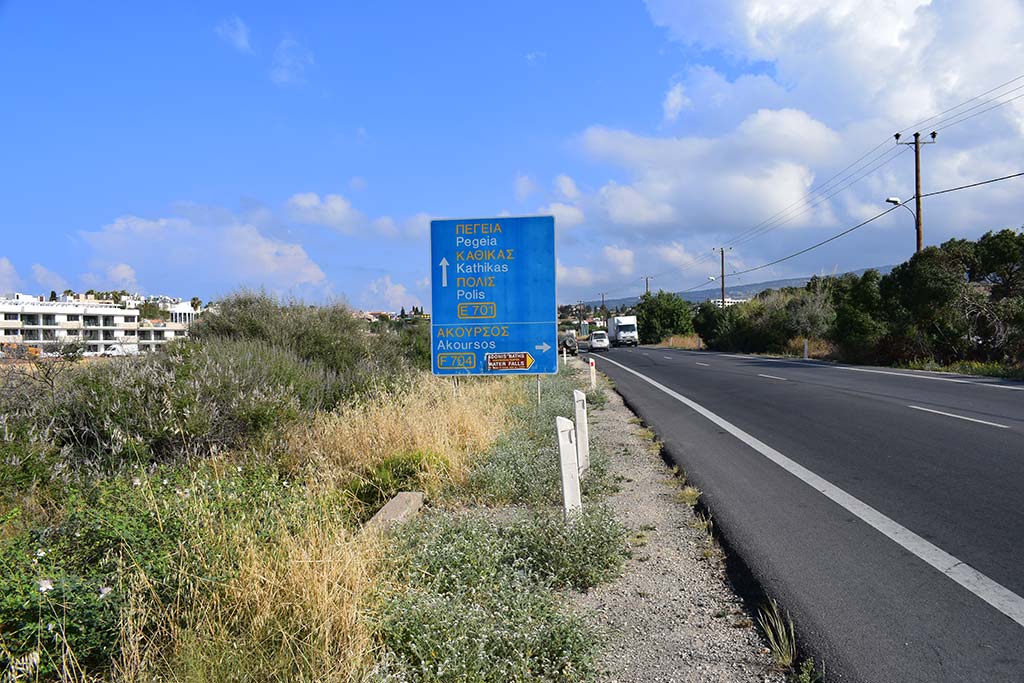 We thought we would visit Akoursos first today. So you will need to turn right before you get to the Coral Bay roundabout.
Stormy Weather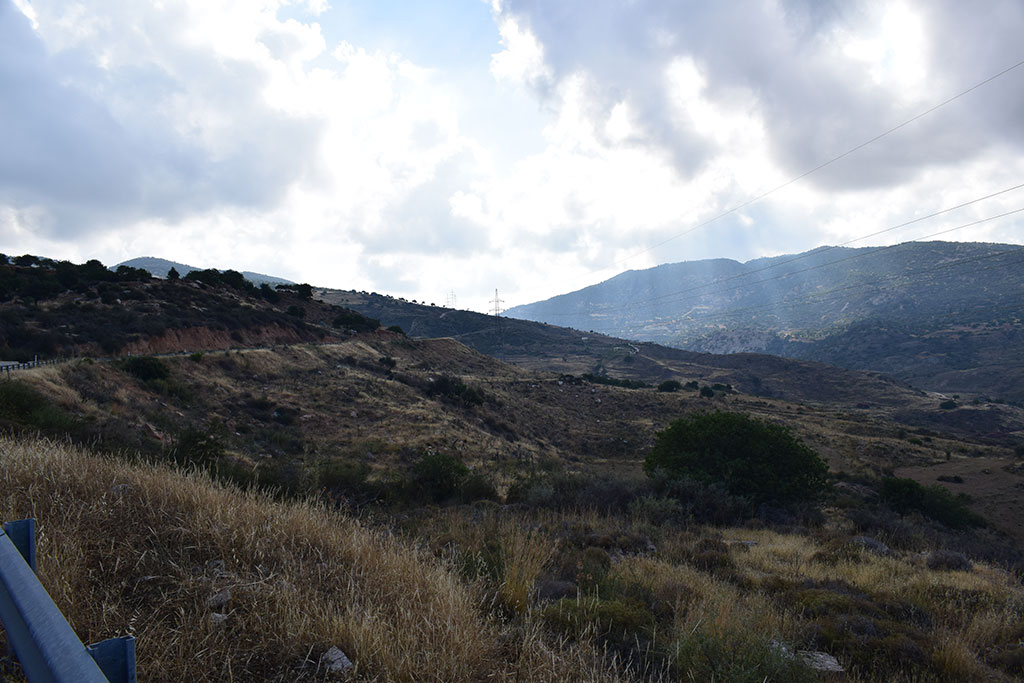 As you wind your way up the slopes towards Akoursos, you will pass on your left a small cave. It is not worth stopping at, as it is used by goats as a shelter and has the odour to prove it. However, it does form one half of the Legend of Akoursos. This was covered in the following blog:
https://www.paphoslife.com/blog/akoursos_caves
To summarise the legend, there was a battle between two kings. The good King of Akoursos defeated the aggressor, the King of Inia, but was shot in the back by one of the bad king's archers. The good king was buried in the cave you will see above Akoursos in the cliff. The bad king was buried in the cave the goats now live in.
Page 1 of 26
If you like our blogs and the rest of our content, please consider slinging us a few euros to help us produce more content. Use the Coffee link below if you feel so inclined. Payments are taken on a secure gateway, with no contact!
❤

Related Blogs: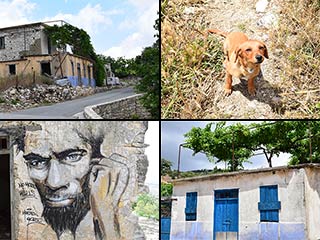 Abandoned Villages - Agios Fotios
Given that I wrote a blog about Statos last week, it would be unfair of me not to cover its close neighbour, Agios Fotios. Their histories are intertwined, as they were both abandoned for the same reason. Indeed, they merged to form a new, single town, called Statos Agios - Fotios. So what was left behind...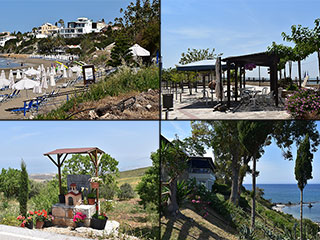 Cyprus Road Trip #2: Paphos - Coast to Coast
It's time for another road trip! This time we are going Coast to Coast, from Paphos, to Agios Georgios, and across the island to Latsi and the Baths of Aphrodite. We are also stopping at lots of fun locations on the way, so buckle your seatbelts and let's get started!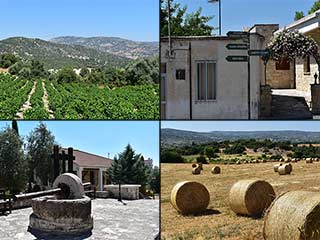 From Pentalia to Polemi
A few weeks ago we produced a rather long film, showing a drive from Pentalia to Polemi. I was going to do a sped-up version, but I found the full version quite relaxing, especially with the soothing soundtrack, so I have left it alone. People were curious as to the route we took, so I retraced our steps, and stopped to take some photographs along the way...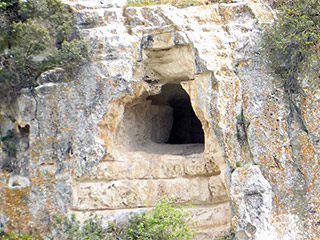 The Legend of Akoursos
Akoursos is a little village situated above Coral Bay, nestled in the hillside. It is off most people's radars and most visitors are probably tourists still searching in vain for the "suitable for all vehicles" road that will take them to Aphrodite's Water Baths. The other week we drove through there just so we could explore the hills behind it. While passing through, we couldn't help but notice a striking cave, embedded high up a cliff face. We decided to investigate...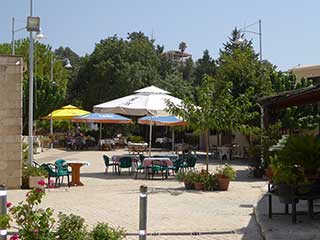 Simou
As promised at the end of our last blog about Skarfos Bridge, we now take a lot at the village of Skarfos, nestled 16km oustide of Polis, and see what it has to offer.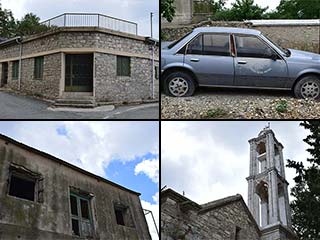 Abandoned Villages - Statos
Statos is unusual, as abandoned villages go. People deserted it not because of inter-communal fighting, but because of the threat of landslides. And then, no sooner had they emptied, some of the abandoned buildings were repopulated. Were villagers returning, or had outsiders moved in, prepared to take the risk of landslide?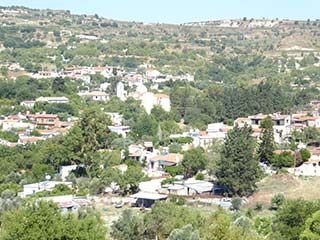 Letymbou
Over the last few months, we have blogged about a number of abandoned villages in the Paphos region. As the summer holidays are approaching we thought it would be nice to change the focus to the non-abandoned villages. First up is Letymbou. We chose this first because on a recent forum discussion somebody mentioned that Letymbou was famous for having TEN churches. We felt that needed investigation, as we had only ever seen two on our travels.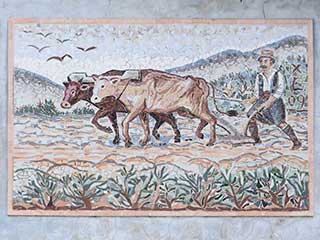 Stroumpi Murals
If you drive along the B7 from Paphos to Polis, you will eventually hit Stroumpi. It is about midway between the two towns, and nestled on the Paphos Hills. If you look to your right as you ascend the hill, you will notice some lovely murals adorning the walls. In due course, I will write a blog on the whole of Stroumpi, but today, I just want to concentrate on these murals...
Good Pages To Visit

FB Page

Paphos Life on Facebook

Like us on Facebook and stay notified of new blog posts.

FB Page

Our Facebook Chat Group

Paphos Chat has been created for people who like our site and want to chat using Facebook. You can also easily upload photos of any size here. A lot of people are members of the Facebook chat group and the main forum. It's entirely up to you.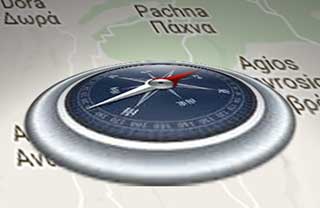 List

Blog Locations

Planning a day out? Then use our map of blog locations as a handy guide. Some of the places we visit our closer to each other than you might think, so take a look and start planning your next adventure...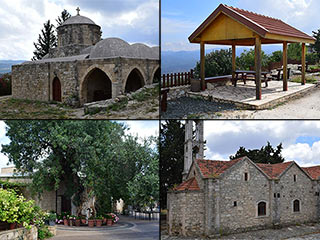 eBook

Cyprus Road Trip 01: the Kathikas - Panagia Loop

Let me take you on a journey around the region of Paphos, Cyprus. Starting at Paphos itself, we travel to Akoursos, then Kathikas, Kritou Terra and Simou. We continue past Lasa and Kannaviou, before taking in the delights of Panagia. Getting a bit more adventurous, we visit the abandoned villages of Statos and Agios Fotios, before passing through Choulou, Letymbou and Polemi, and rejoining the main Paphos - Polis road. The route is suitable for all types of vehicle, and requires no off-roading. The guide contains about 130 photographs including shots of all the road signs you need to pay attention to, as well as some of the highlights you may experience along the way. There are also several maps which will help you keep your bearings. You can do this journey in a day, or you can break it up into chunks. You can also do it in reverse, to get some completely different views. It is entirely up to you.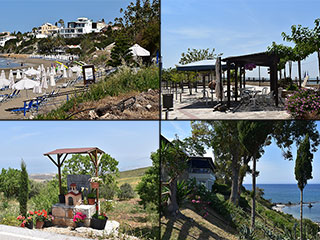 eBook

Cyprus Road Trip 02: Paphos - Coast to Coast

Newly published, our second Paphos Road trip takes you from coast to coast. Visit Coral Bay, Sea Caves, Agios Georgios, various traditional villages and more besides, as you travel to the Baths of Aphrodite on the Polis coast. And on the way back, we throw in an abandoned village for good measure.