The Legend of Akoursos
Published 16th of May, 2017
Akoursos is a little village situated above Coral Bay, nestled in the hillside. It is off most people's radars and most visitors are probably tourists still searching in vain for the "suitable for all vehicles" road that will take them to Aphrodite's Water Baths. The other week we drove through there just so we could explore the hills behind it. While passing through, we couldn't help but notice a striking cave, embedded high up a cliff face. We decided to investigate...
The Cave in the Cliff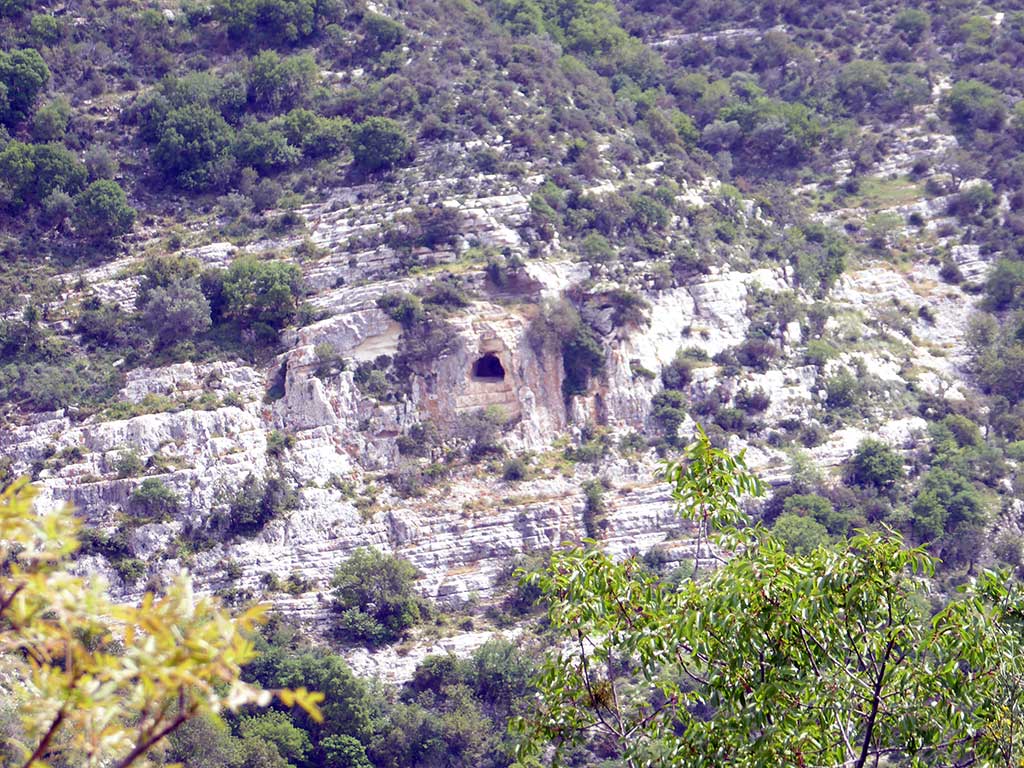 The first thing that struck me about the cave, was that there was no obvious way in. So, was it just a freak of nature, or had humans played a part in it's appearance?
Cave Close Up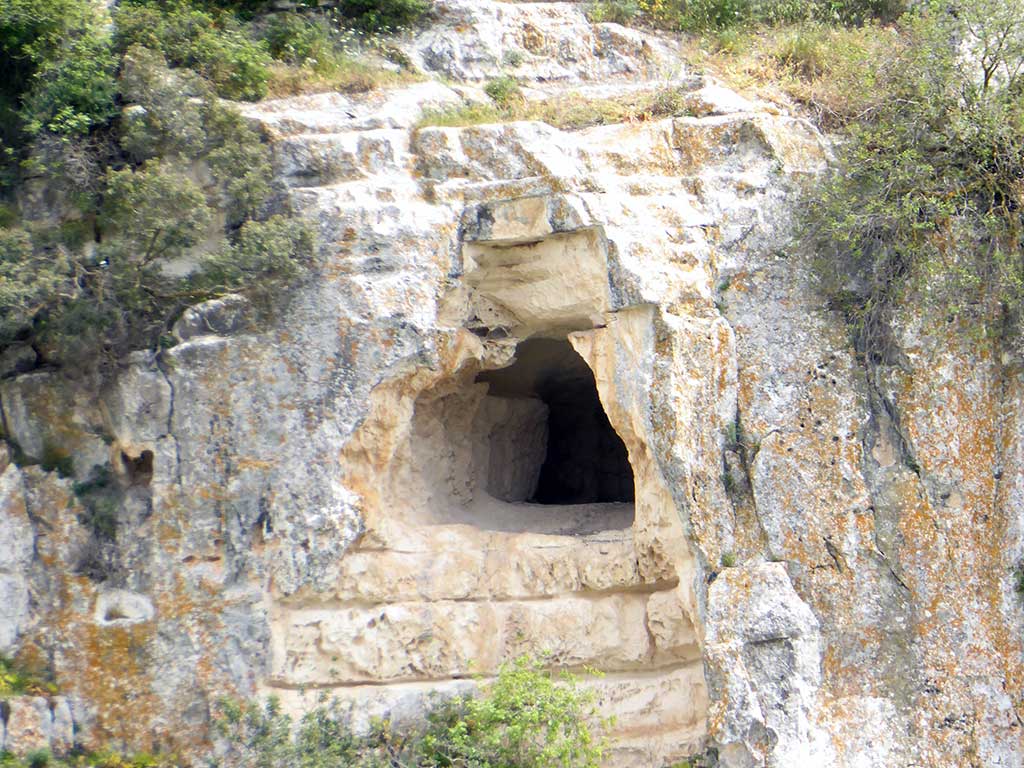 As you drive up the road to the top of the hill, you will get many views of the cave. From this angle we were able to see quite far in. It certainly looks as though humans have had a hand in shaping the cave; given the regularity of the walls and floor. The apparent lines below the cave look man-made as well. However, they just follow the striations of the rest of the cliff.
So, how did people get to the cave, and why? Was it a back entrance to an old hilltop fort?
The Cave From Above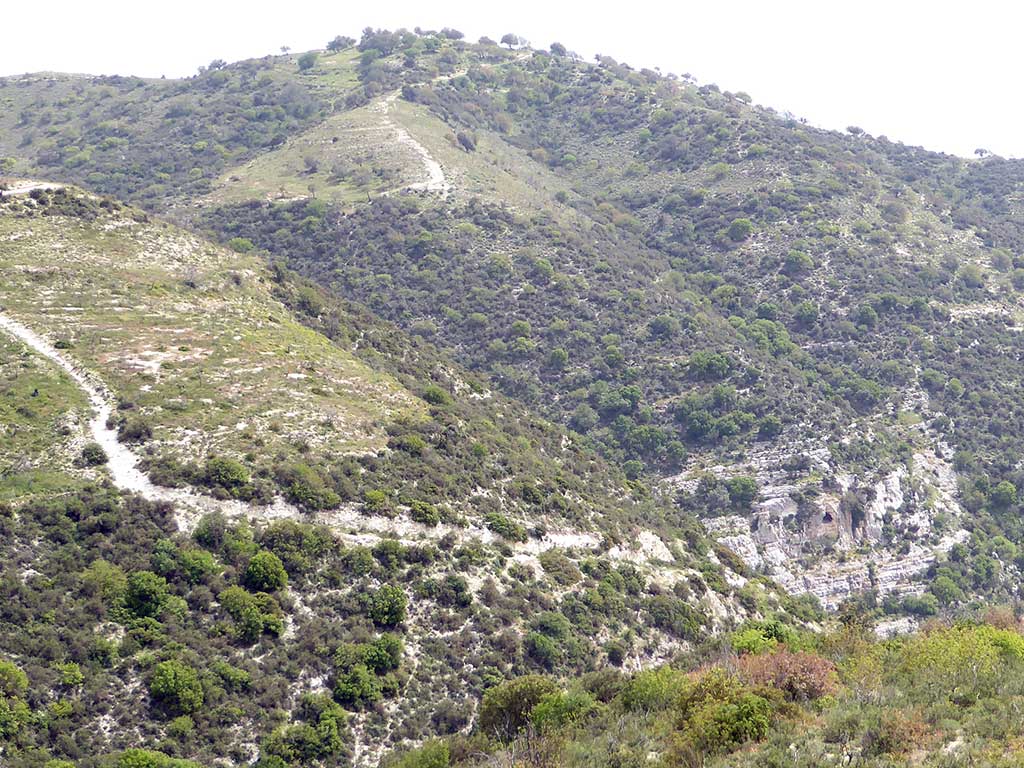 There is no evidence of any ruins above the cave. So unless the cave runs for some distance, we can rule that out.
At this point, I turned to the search engines. A search on "Akoursos caves" revealed the following snippet taken from the Fitzgeralds Website:
"Only a short distance to the north, along the windy road that curls up the hills there is a plateau to the rear of a mosque. This plateau, named Laoni tou Tsakrii (Hollow of the Fight), was made famous by being the central battle ground between two rival Kings. Here King Rose-Petros, defending the village of Akoursos, defeated the aggressor, the King of Inia. However upon walking away from the slain King of Inia King Rose-Petros was shot in the back by an avenging archer of King Inia's troop. King Rose-Petros was later buried in the Cave of Ammpa which lies to the top a cliff whereas King Inia was buried in Cave Papadimantra which now is home to herds of goats. Time, it would seem, favours the benevolent.
Here There Be Goats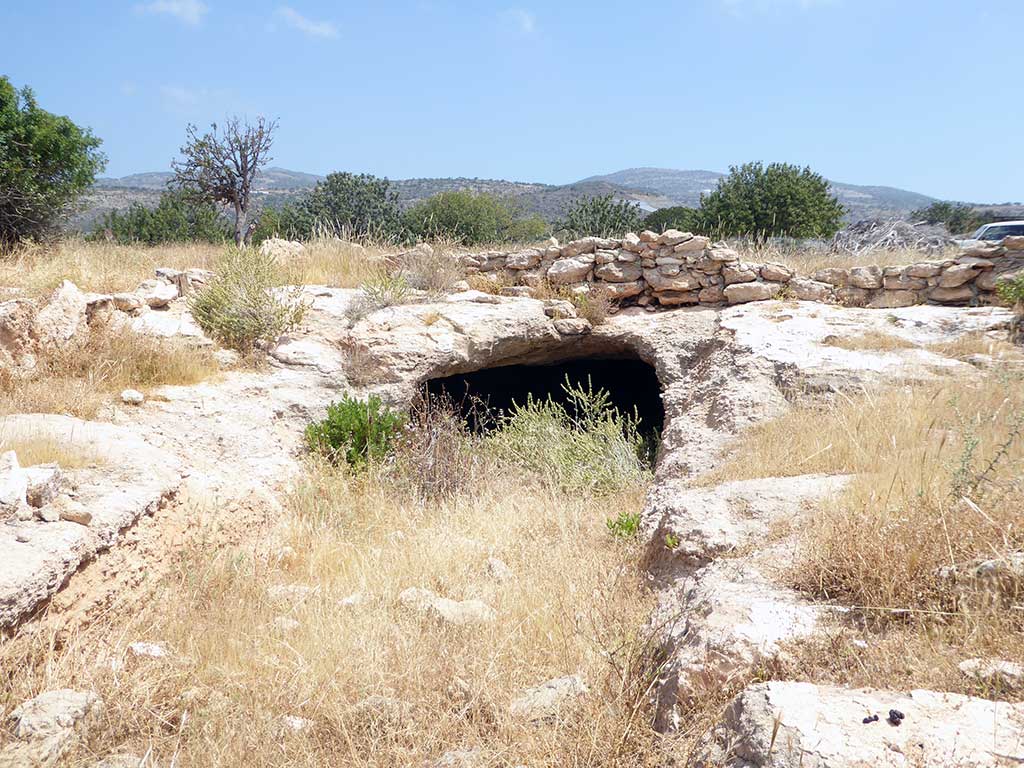 So, the cave was an old burial chamber, if you believed the stories. It did actually tie in with the cave we passed on the way up to Akoursos. Was this where the bad king of Inia was buried?
Map of the Area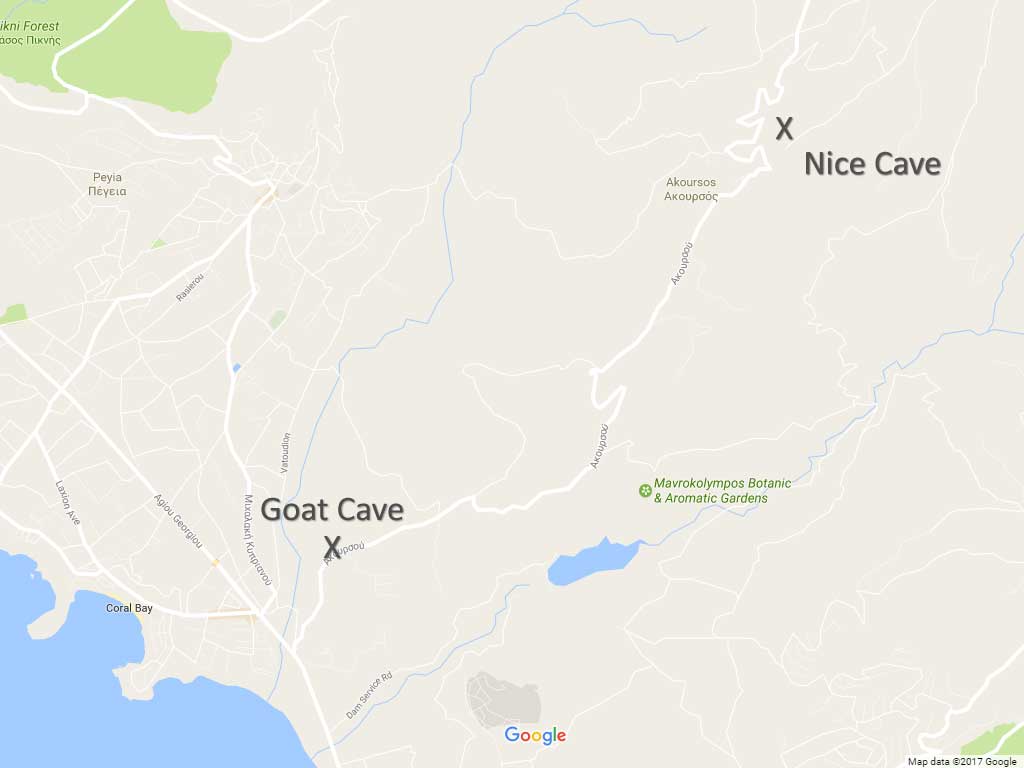 And that would have been that. A very short blog article, and no real answers. However, we also appealed for help on the forum, and Max, one of the regulars, came to our aid. He pointed us to a Youtube clip which he thought we would find interesting...
Page 1 of 5
If you like our blogs and the rest of our content, please consider slinging us a few euros to help us produce more content. Use the Coffee link below if you feel so inclined. Payments are taken on a secure gateway, with no contact!
❤

Related Blogs: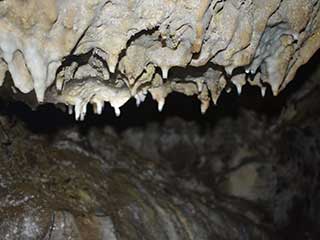 Paphos Caving
A few months ago we read a report in the papers about an interesting cave that lurked within Paphos itself, behind an old church. After a bit of investigation I found it, and did a bit of spelunking.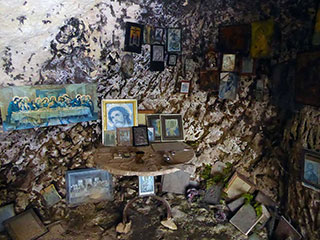 St George's Church and Shrine Caves
Near the shops on the Paphos / Geroskipou border, is a little track that runs below a cliff through some farmland. A sign indicates that there is a church down there, so one day I thought I would investigate. Sure enough, there was a little church, but there was so much more besides...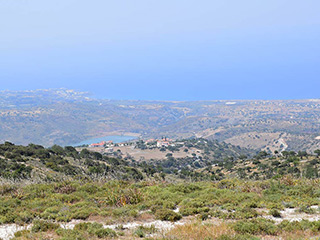 Adonis Viewpoint
Last week, before the dust arrived and the storms chased the dust away (hopefully), we went exploring through the countryside between Adonis Baths and Akoursos. We were trying to get as close as we could to the Akoursos Cave, but a wrong turn plonked us in the middle of nowhere. I went off to hide a geocache, leaving my wife alone with the camera. This is a guest blog by my lovely wife. Well, she took the photos, anyway. I'm afraid you will have to rely on me for the actual commentary...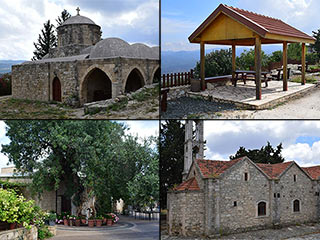 Paphos Life Road Trip #1
As summer approaches we thought we would put together some road trips suitable for all types of cars. No off-roading will be involved, and the emphasis will be on sight-seeing. This trip takes in over 10 villages, and covers a variety of landscapes, from Kathikas in the East to pano Panagia in the West.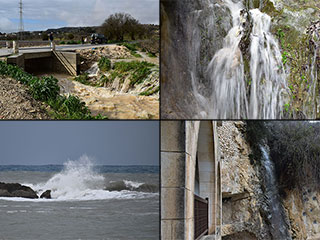 Winter Waterfalls
The winter rains are on us with a vengance now, which is good news for the reservoirs. It is fascinating to see once-dry areas become raging torrents, so we took our cameras out to see what nature had in store for us...
Good Pages To Visit

FB Page

Paphos Life on Facebook

Like us on Facebook and stay notified of new blog posts.

FB Page

Our Facebook Chat Group

Paphos Chat has been created for people who like our site and want to chat using Facebook. You can also easily upload photos of any size here. A lot of people are members of the Facebook chat group and the main forum. It's entirely up to you.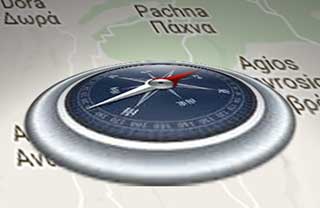 List

Blog Locations

Planning a day out? Then use our map of blog locations as a handy guide. Some of the places we visit our closer to each other than you might think, so take a look and start planning your next adventure...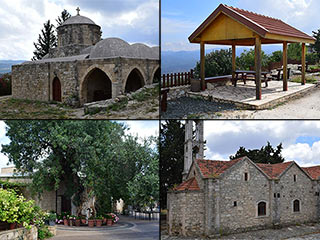 eBook

Cyprus Road Trip 01: the Kathikas - Panagia Loop

Let me take you on a journey around the region of Paphos, Cyprus. Starting at Paphos itself, we travel to Akoursos, then Kathikas, Kritou Terra and Simou. We continue past Lasa and Kannaviou, before taking in the delights of Panagia. Getting a bit more adventurous, we visit the abandoned villages of Statos and Agios Fotios, before passing through Choulou, Letymbou and Polemi, and rejoining the main Paphos - Polis road. The route is suitable for all types of vehicle, and requires no off-roading. The guide contains about 130 photographs including shots of all the road signs you need to pay attention to, as well as some of the highlights you may experience along the way. There are also several maps which will help you keep your bearings. You can do this journey in a day, or you can break it up into chunks. You can also do it in reverse, to get some completely different views. It is entirely up to you.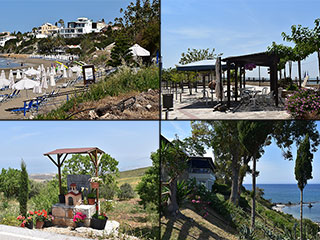 eBook

Cyprus Road Trip 02: Paphos - Coast to Coast

Newly published, our second Paphos Road trip takes you from coast to coast. Visit Coral Bay, Sea Caves, Agios Georgios, various traditional villages and more besides, as you travel to the Baths of Aphrodite on the Polis coast. And on the way back, we throw in an abandoned village for good measure.