Kritou Marottou - A Typical Cypriot Village
Published 9th of January, 2023
There are lots of charming villages in the Paphos Heartlands, between the North and South coasts. Beyond the gaze of many tourists, they are waiting to be discovered and explored. Kritou Marottou is a fine example, and can be found on the upper banks of the Ezousa Valley, above the village of Kannaviou.
Up Country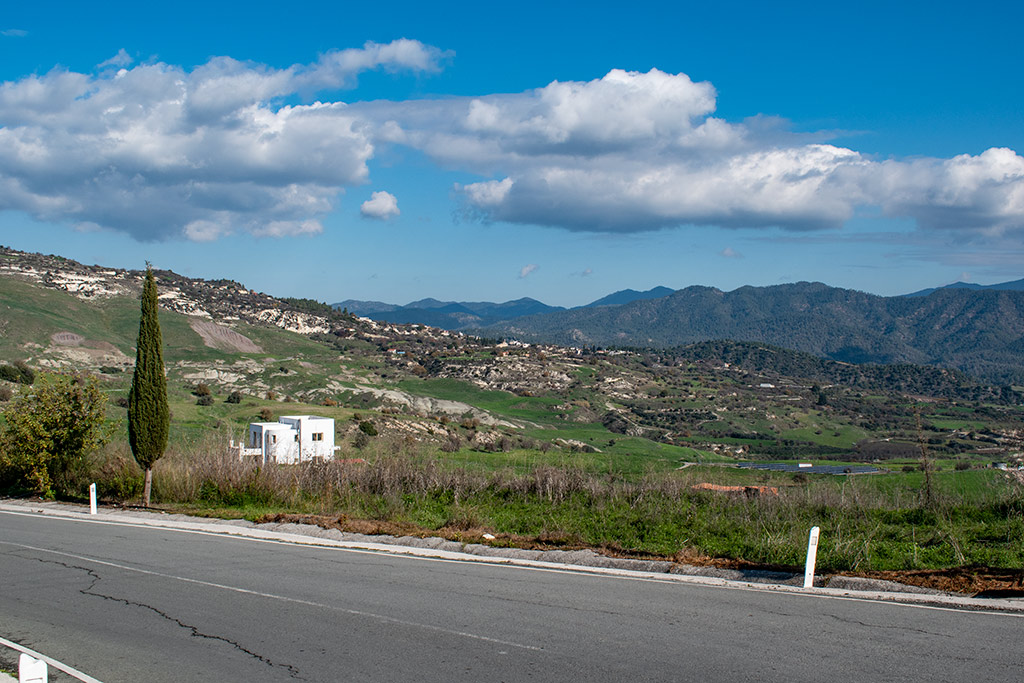 To get to Kritou Marottou, you need to take the B7 from Paphos and turn off at Polemi. Drive through this village, and through the Scrabble Player's favourite Psathi, and you will come to the little village of Agios Dimitrianos. There is a left turning here that leads to Lasa and Simou. From here you can get your first glimpse of Kritou Marottou.
Up The Junction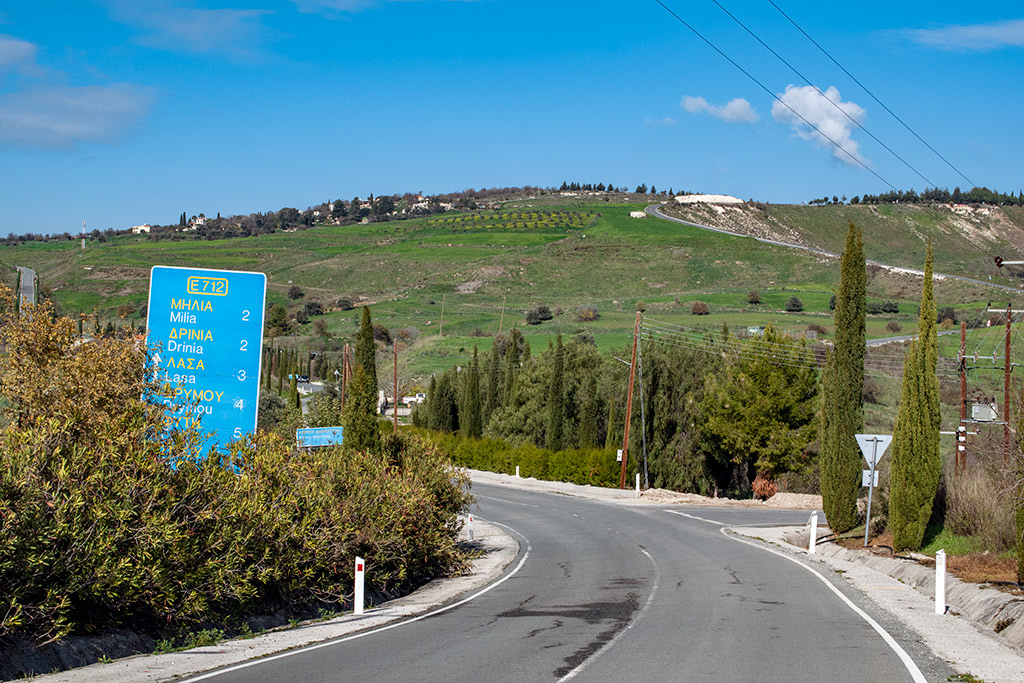 If you take the Lasa junction you will need to take an immediate right turn, as shown here.
Incidentally, if you want a handy guide to lead you through these villages and the Paphos countryside, take a look at our road trip ebooks available on Amazon. The first one actually uses this road, and if you follow it you can easily add in a visit to Kritou Marottou along the way. See the first Paphos Road Trip on Amazon.
Alternatively...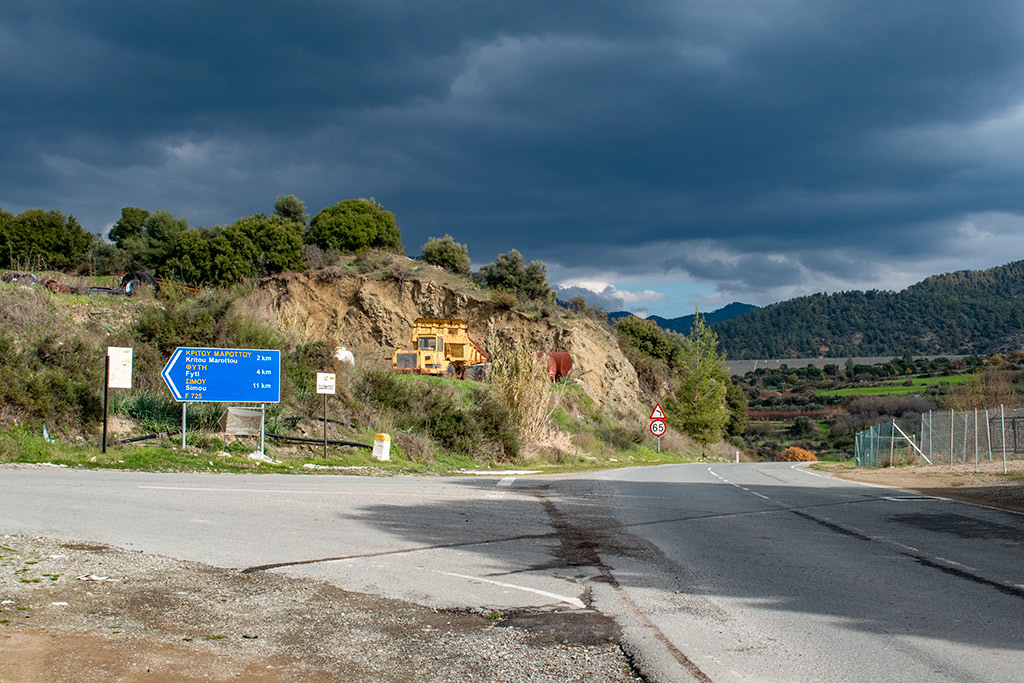 If you miss that turning don't worry though. Just head down the hill to Kannaviou and drive through that. You will come to this junction, where you should turn left. You can see here how changable the weather is at the moment. So if you do venture out, bring a variety of clothing. While it might be sunny down at the seafront, inland it can be a lot cooler and wetter.
Nature Calls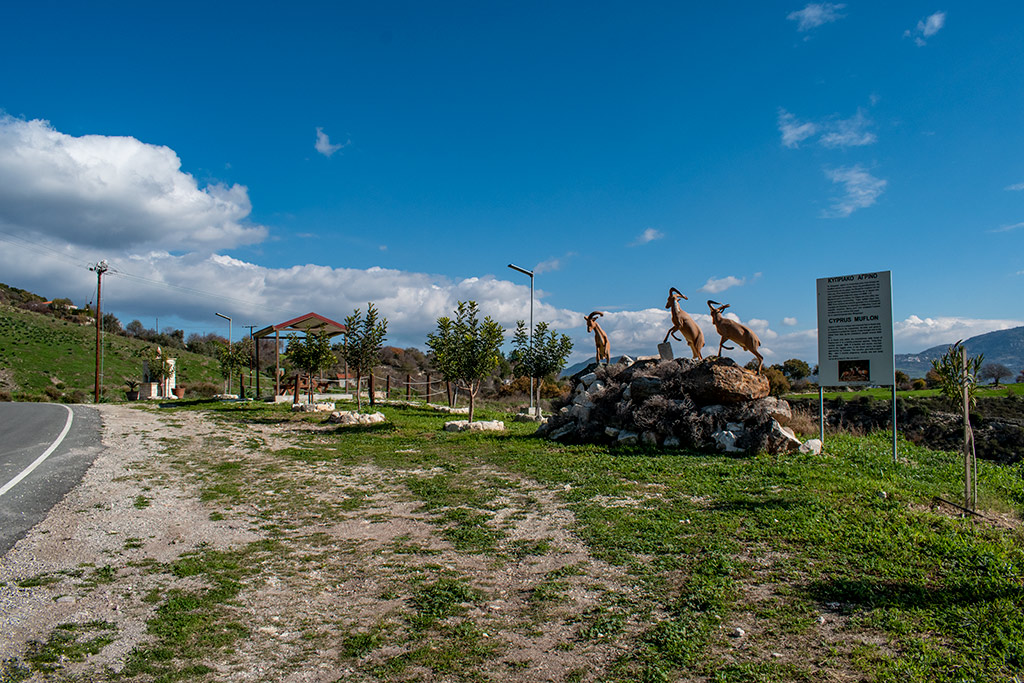 As you approach Kritou Marottou you will come across this lovely picnic area.
Magnificent Mouflon!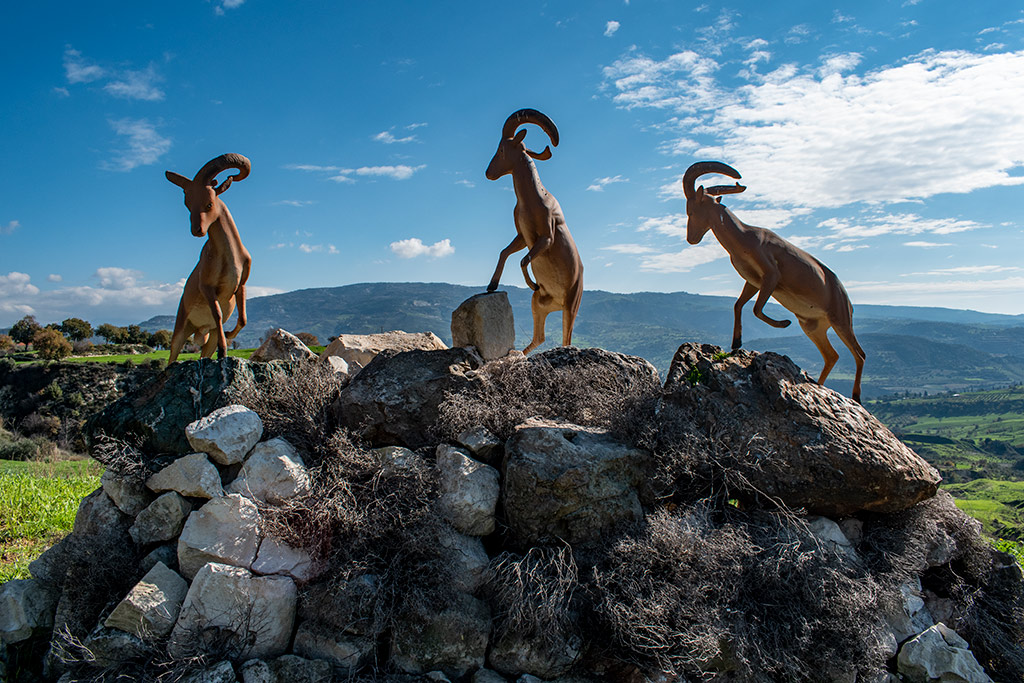 You have to admit, it's an impressive welcome to the village. There is also an information sign here, with some information on the mouflon.
---
Cyprus muflon is a unique rare mammal that is found only in Cyprus. Due to its uniqueness, its rarity and grace is considered a symbol for Cyprus. It was brought over to the island from Asia by the prehistoric people around 8000 B.C.
It is found only within the mountainous state forest of Paphos and it is a strictly protected species. Today they number around 3000. It is flexible and moves very fast even in the rugged areas of the forest and is not easily approached by humans. The mouflon give birth in April 0 May 0 after 5 months pregnancy, usually one and rarely two lambs.
Let us all protect it! We can do it!
Page 1 of 10
If you like our blogs and the rest of our content, please consider slinging us a few euros to help us produce more content. Use the Coffee link below if you feel so inclined. Payments are taken on a secure gateway, with no contact!
❤

Related Blogs: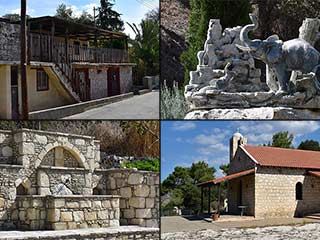 Anadiou
According to the PRIO database, Anadiou, tucked away on the edge of Paphos Forest, near Kannaviou Reservoir, has been abandoned since 1974. Well, they forgot to pass the message on to Anadiou, because as you shall see, it is far from abandoned.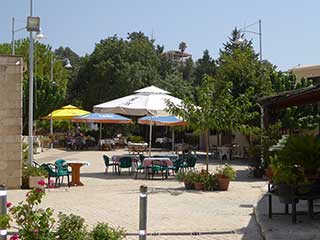 Simou
As promised at the end of our last blog about Skarfos Bridge, we now take a lot at the village of Skarfos, nestled 16km oustide of Polis, and see what it has to offer.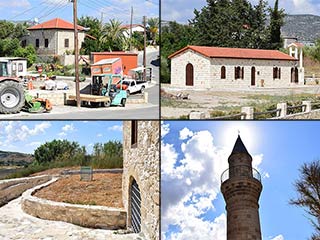 Chrysochou
Chrysochou lies nestled between Goudi and Polis, on the North West Coast of Cyprus. From the B7, where you will most likely have seen it, it is notable for the well preserved mosque that dominates its skyline. But Chrysochou has other points of interest, and a few surprises should your curiosity entice you to explore, including a fully restored water mill!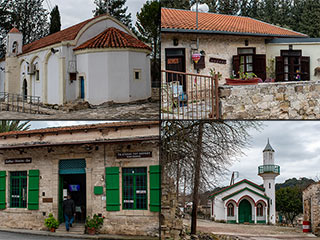 The Call of Choulou - Part 1
Choulou can be found on the central slopes of the Ezousa Valley, just up from Letymbou, and before you reach the lofty heights of Statos Agios Fotios and Panagia. It has a lot of history to it, and is well worth a visit. In this two-part series we take in some of the attractions.
Good Pages To Visit

FB Page

Paphos Life on Facebook

Like us on Facebook and stay notified of new blog posts.

FB Page

Our Facebook Chat Group

Paphos Chat has been created for people who like our site and want to chat using Facebook. You can also easily upload photos of any size here. A lot of people are members of the Facebook chat group and the main forum. It's entirely up to you.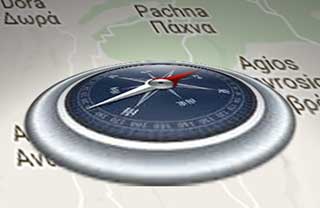 List

Blog Locations

Planning a day out? Then use our map of blog locations as a handy guide. Some of the places we visit our closer to each other than you might think, so take a look and start planning your next adventure...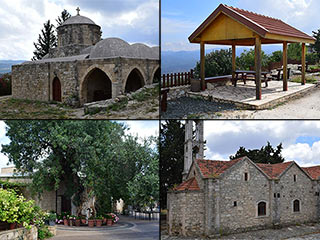 eBook

Cyprus Road Trip 01: the Kathikas - Panagia Loop

Let me take you on a journey around the region of Paphos, Cyprus. Starting at Paphos itself, we travel to Akoursos, then Kathikas, Kritou Terra and Simou. We continue past Lasa and Kannaviou, before taking in the delights of Panagia. Getting a bit more adventurous, we visit the abandoned villages of Statos and Agios Fotios, before passing through Choulou, Letymbou and Polemi, and rejoining the main Paphos - Polis road. The route is suitable for all types of vehicle, and requires no off-roading. The guide contains about 130 photographs including shots of all the road signs you need to pay attention to, as well as some of the highlights you may experience along the way. There are also several maps which will help you keep your bearings. You can do this journey in a day, or you can break it up into chunks. You can also do it in reverse, to get some completely different views. It is entirely up to you.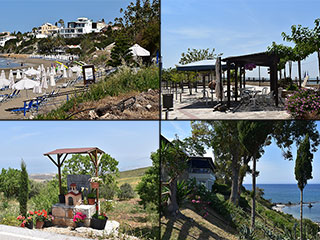 eBook

Cyprus Road Trip 02: Paphos - Coast to Coast

Newly published, our second Paphos Road trip takes you from coast to coast. Visit Coral Bay, Sea Caves, Agios Georgios, various traditional villages and more besides, as you travel to the Baths of Aphrodite on the Polis coast. And on the way back, we throw in an abandoned village for good measure.