Chrysochou
Published 20th of July, 2018
Chrysochou lies nestled between Goudi and Polis, on the North West Coast of Cyprus. From the B7, where you will most likely have seen it, it is notable for the well preserved mosque that dominates its skyline. But Chrysochou has other points of interest, and a few surprises should your curiosity entice you to explore, including a fully restored water mill!
View From The B7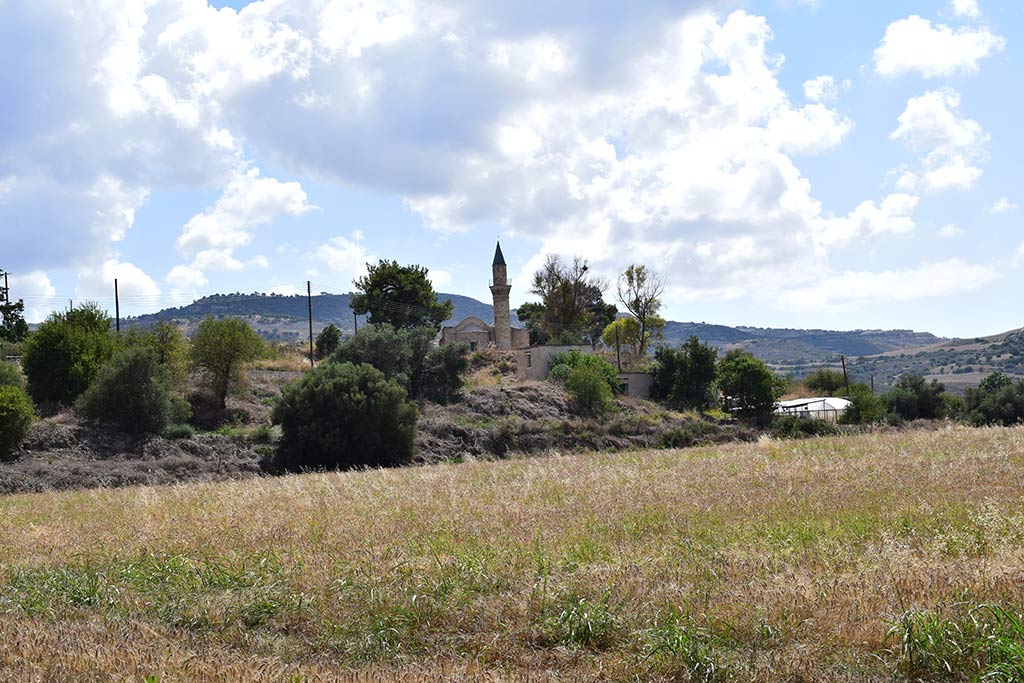 Chrysochou first came onto the Paphos Life Radar when we blogged about the Green Points appearing around the Paphos Region. If you use the one near Polis, you will drive through or past Chrysochou to get there.

History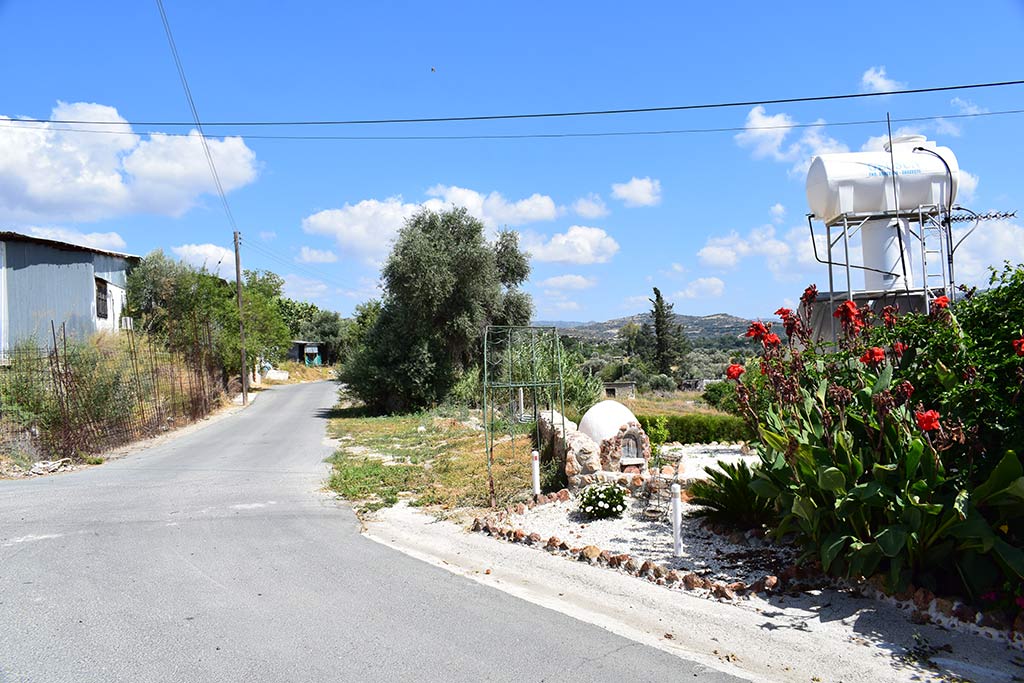 For this blog, we are entering the village from the Goudi Road.
Like Fasoula, Chrysochou used to be a Turkish Cypriot village. The mosque is a bit of a giveaway. Consequently, it will have an entry in the PRIO database:
---
Chrysochou or Hirsofu (for Turkish Cypriots) is a village in the Chrysochou valley of Paphos district, located four kilometers south of Polis. According to Goodwin, Chrysokhou was named after its first settler, a goldsmith. Chryso means "gold" in Greek. The name of the village could also be interpreted as "golden land," (khrysoskhous). Turkish Cypriots adopted the alternative name Altıncık in 1958, meaning "little gold."
No Gold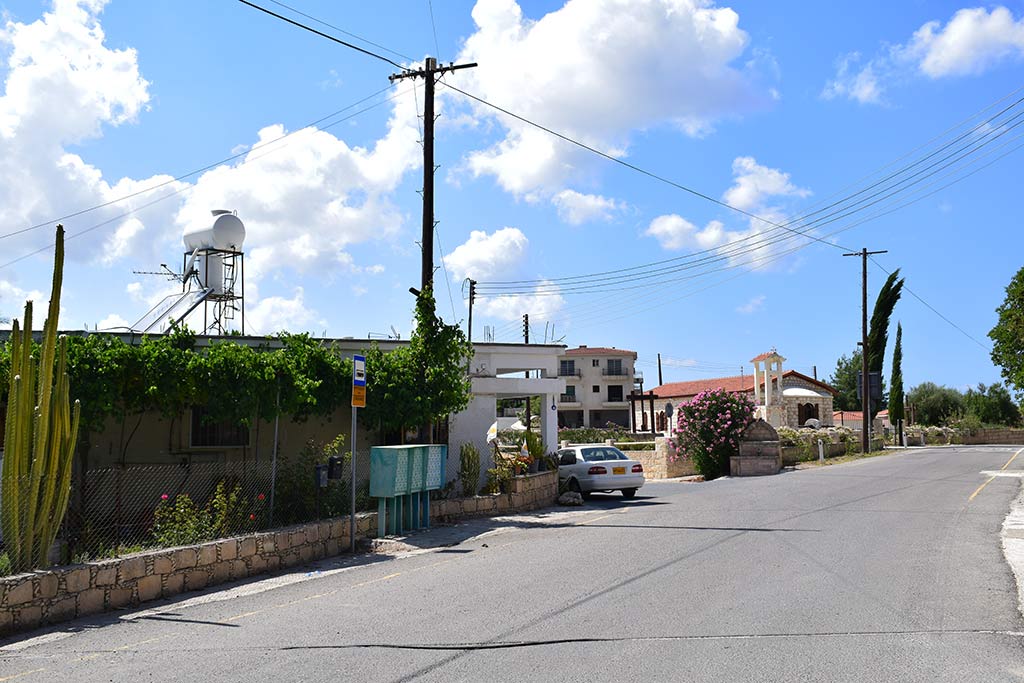 PRIO continues:
---
Historical Population:
As may be seen from the chart above, Chrysochou was a Turkish Cypriot village from the Ottoman period. Throughout the British period the village's population fluctuated constantly, but did not really increase.
Displacement:
No one was displaced from this village either during the emergency years of 1950s, or during the intercommunal fighting of 1963-64. However, the village received many displaced persons from nearby villages such as Loukrounou/Olukönü(318), Lapithiou/Bozalan(316) and Polis(332). Richard Patrick recorded 35 displaced Turkish Cypriots still residing in Chrysochou/Altıncık village in 1971. He also put the total population at 367.
Following the division of the island in 1974, all the villagers of Chrysochou/Altıncık and the displaced persons living in that village fled to the north. This movement took place in two phases. In the first phase, almost 140 of the villagers fled secretly over the mountains to the Turkish-controlled north in late 1974 and early 1975. In the second phase, the remaining 222 villagers were evacuated to the northern part of the divide under UNFICYP escort on 12 August 1975. They were mainly resettled in Katokopia/Zümrütköy(048) and Nikitas/Güneşköy(075) in the Morphou/Güzelyurt area. Some of them were also resettled in Masari/Şahinler(068) village and Famagusta(140) town. The number of the original Chrysochou/Altıncık Turkish Cypriots who were displaced after 1974 was around 320-30 (308 in 1960 census).
Current Inhabitants:
After the departure of the Turkish Cypriots, the village was used for the settlement of some displaced Greek Cypriots from the island's north. The 2001 census put the total population of the village at 52.
Clean Streets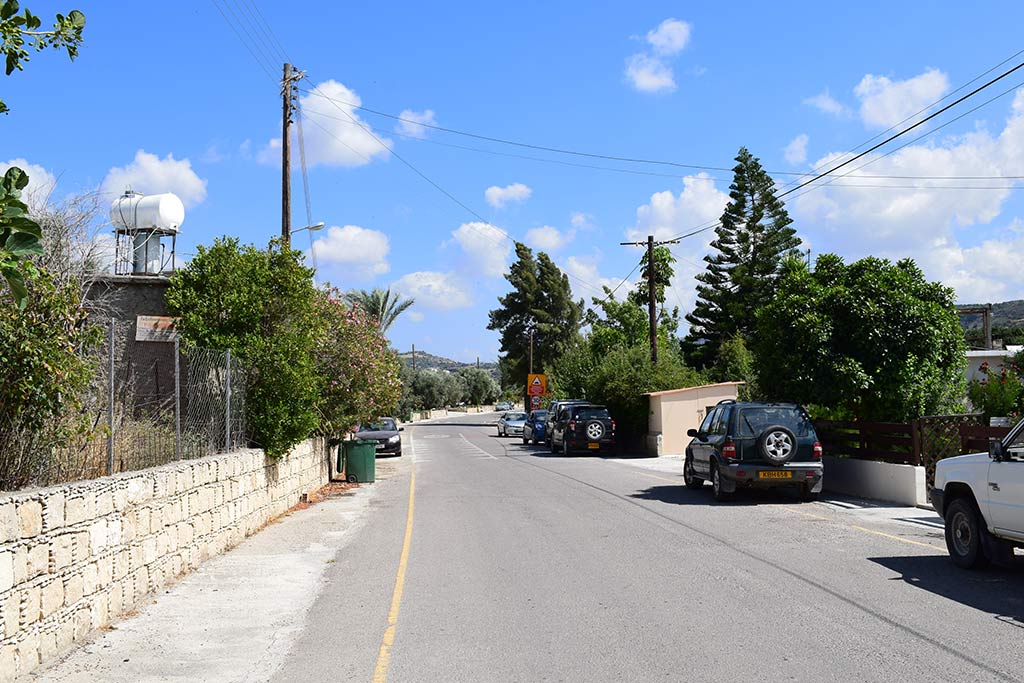 Well, there was definitely no gold on display. I was however impressed with how clean the place was.
A Few Ruins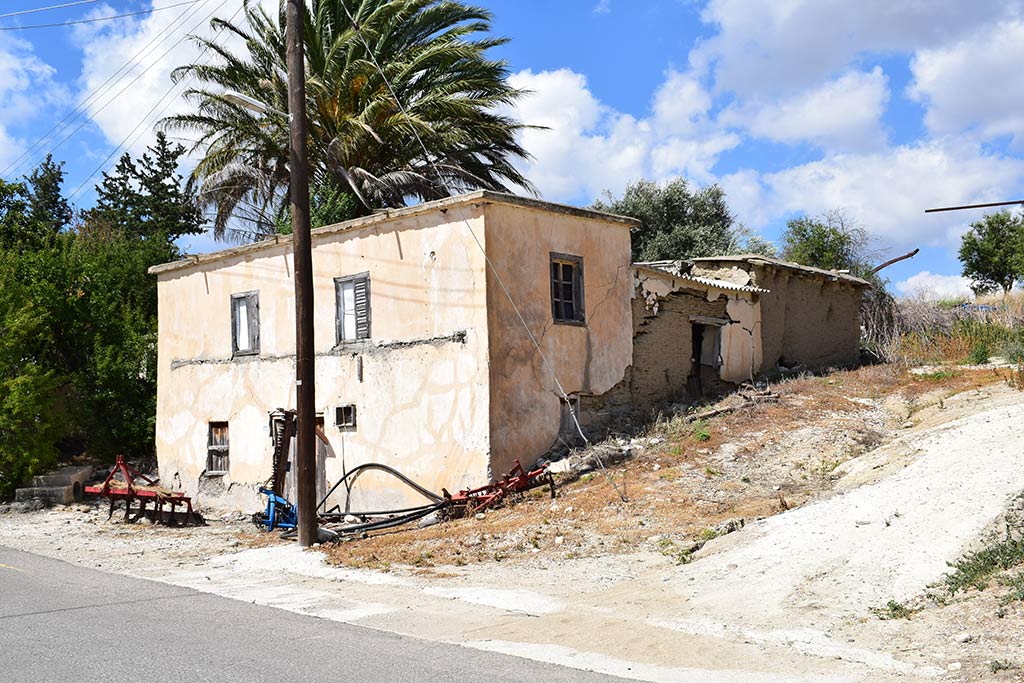 Most of Chrysochou is still inhabited. This building had obviously seen better days though. It is interesting to see that beneath the external plaster, the walls are lined with mud. We saw similar building techniques in the abandoned village of Souskiou.
Page 1 of 7
If you like our blogs and the rest of our content, please consider slinging us a few euros to help us produce more content. Use the Coffee link below if you feel so inclined. Payments are taken on a secure gateway, with no contact!
❤

Related Blogs: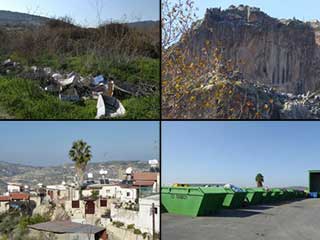 Clean Up Paphos!
Rubbish has long been an issue in the region of Paphos. While fly-tipping no longer occurs on every hillside corner, it is still a big problem. In the last few years however, a number of Green Points have been set up throughout Paphos. The only trouble is, very few people seem to know about them. So we decided to track them all down, and show you what to expect when you visit. If you want the rubbish situation in Paphos to improve, it is in your own interests to use these places. We appreciate that a tour of recycling points won't make scintilating viewing, so we took the scenic route to bring you some pictures of the countryside too...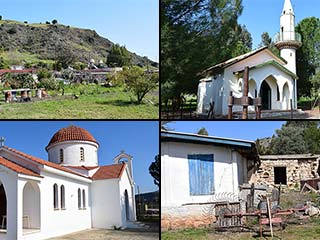 Fasoula
Fasoula is nestled in the Diarizos Valley, between the abandoned villages of Souskiou and Maronas. We visited it in the Spring time, but have saved the blog for now, so you can remember how green Cyprus was just a few months ago, as you sit by the pool relaxing in the summer heat...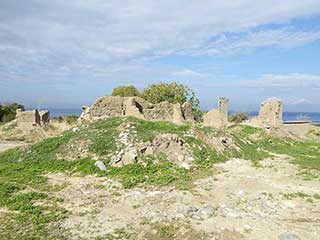 Abandoned Villages - Makounta
We recently assisted on a litter cleanup along the nature trail to Argaka Reservoir. While we were there, we couldn't help but notice the abandoned village of Makounta on the other side of the valley. We were also curious where the nature trail went once it passed the reservoir. So the other day we returned with our camera. This is what we found...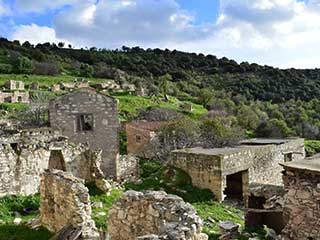 Abandoned Villages - Maronas
Last saturday my wife and I were in Paphos with a couple of hours to kill. So we decided to take a trip up the Diarizos Valley. Being on the Paphos / Limassol border, this valley is on the edge of the Paphos Life radar. However, it has a wealth of sites to visit, as you shall see over the coming weeks. Our specific destination was the abandoned village of Gerovasa. There is a fascinating bridge near to it, and we visited the village itself a few years ago, to do a geocache. However, on our way up the valley, we spotted some ramshackle buildings on the other side of the valley, and decided to take a detour...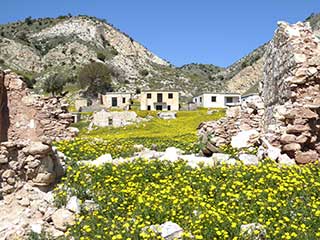 Abandoned Villages - Foinikas
Foinikas has a special place in our family's hearts. It was the first abandoned village we explored in Cyprus, some ten years ago. We have returned to it each time we visited Cyprus, and consquently have more pictures than we could ever possibly want of the village and surrounding area. We posted some of them on our blog about the Asprokremmos Reservoir. We wanted some up-to-date photos for the Abandoned Village blog series. So last saturday we revisited Foinikas, and couldn't believe what we found when we got there...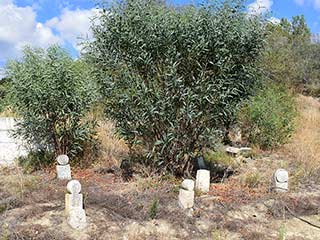 Chrysochou Cemetery
If you drive along the B7 towards Polis, pay attention as you pass by Chrysochou. On your right, through the trees, you will be able to make out some strange stone shapes. One day recently, while we were preparing for our recent Chrysochou blog, we decided to investigate further...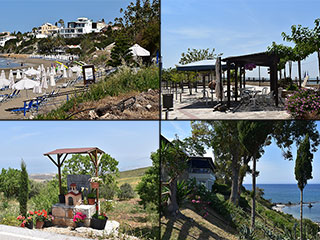 Cyprus Road Trip #2: Paphos - Coast to Coast
It's time for another road trip! This time we are going Coast to Coast, from Paphos, to Agios Georgios, and across the island to Latsi and the Baths of Aphrodite. We are also stopping at lots of fun locations on the way, so buckle your seatbelts and let's get started!
Good Pages To Visit

FB Page

Paphos Life on Facebook

Like us on Facebook and stay notified of new blog posts.

FB Page

Our Facebook Chat Group

Paphos Chat has been created for people who like our site and want to chat using Facebook. You can also easily upload photos of any size here. A lot of people are members of the Facebook chat group and the main forum. It's entirely up to you.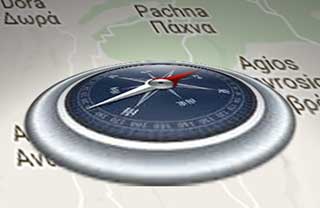 List

Blog Locations

Planning a day out? Then use our map of blog locations as a handy guide. Some of the places we visit our closer to each other than you might think, so take a look and start planning your next adventure...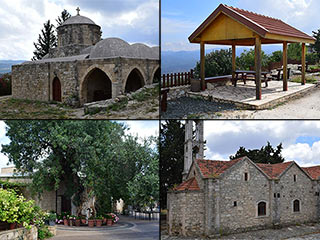 eBook

Cyprus Road Trip 01: the Kathikas - Panagia Loop

Let me take you on a journey around the region of Paphos, Cyprus. Starting at Paphos itself, we travel to Akoursos, then Kathikas, Kritou Terra and Simou. We continue past Lasa and Kannaviou, before taking in the delights of Panagia. Getting a bit more adventurous, we visit the abandoned villages of Statos and Agios Fotios, before passing through Choulou, Letymbou and Polemi, and rejoining the main Paphos - Polis road. The route is suitable for all types of vehicle, and requires no off-roading. The guide contains about 130 photographs including shots of all the road signs you need to pay attention to, as well as some of the highlights you may experience along the way. There are also several maps which will help you keep your bearings. You can do this journey in a day, or you can break it up into chunks. You can also do it in reverse, to get some completely different views. It is entirely up to you.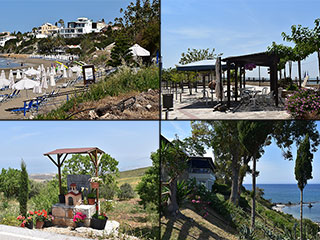 eBook

Cyprus Road Trip 02: Paphos - Coast to Coast

Newly published, our second Paphos Road trip takes you from coast to coast. Visit Coral Bay, Sea Caves, Agios Georgios, various traditional villages and more besides, as you travel to the Baths of Aphrodite on the Polis coast. And on the way back, we throw in an abandoned village for good measure.