Kato Paphos Part 8
Published 9th of December, 2021
We are on the penultimate leg of our tour of Kato Paphos, and in this section we take a look at the bar and restaurant area behind Agia Kyriaki.
Behind The Church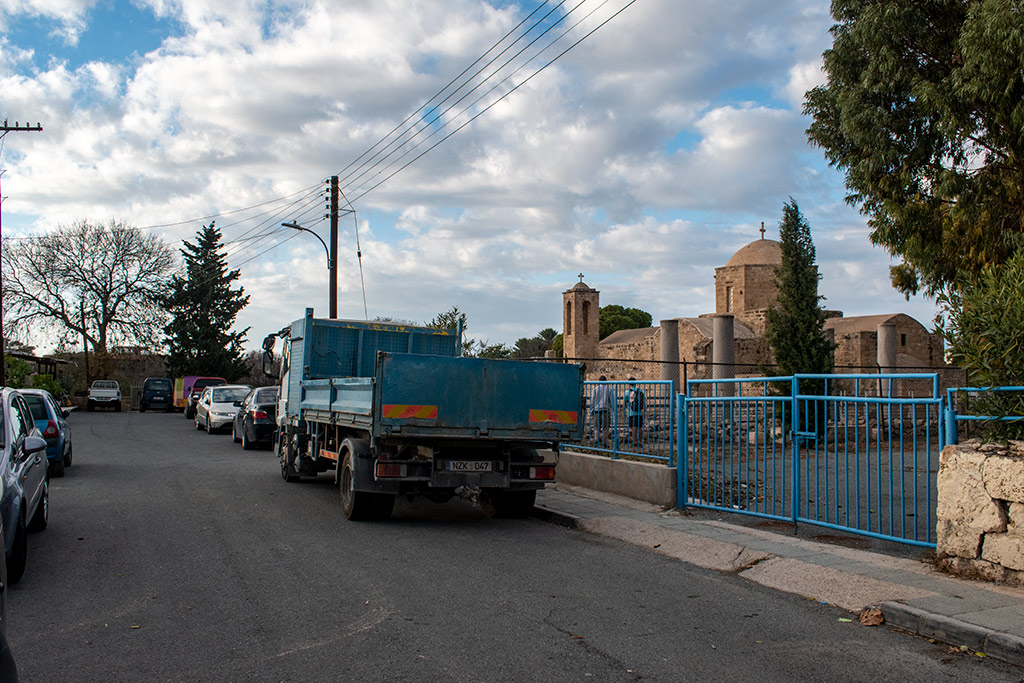 If you recall, this is where we left you at the end of Part 6. In Part 7 we had a quick look at the coast, for a bit of a change, but now I want to cover the remaining area behind the sea front. We shall cover the retail outlets in this article, and in the final blog of the series we shall concentrate on the area around Fabrica Hill.
If you missed the previous episode, see here:

Another Church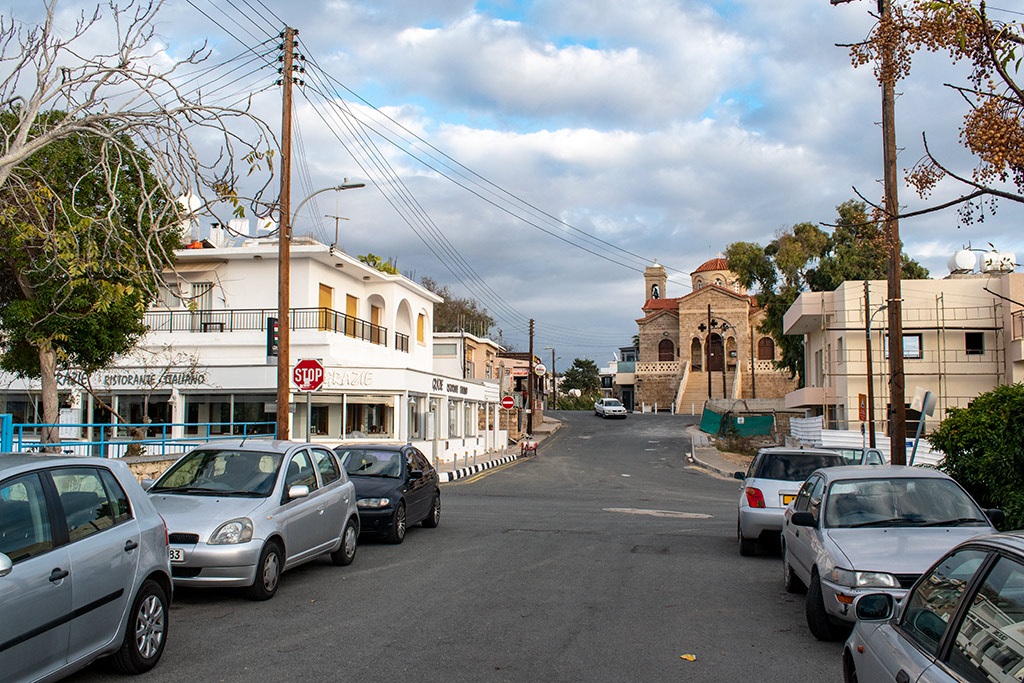 As we leave behind one church was can see another in the near distance. There is a crossroads before that though.
Towards Part 5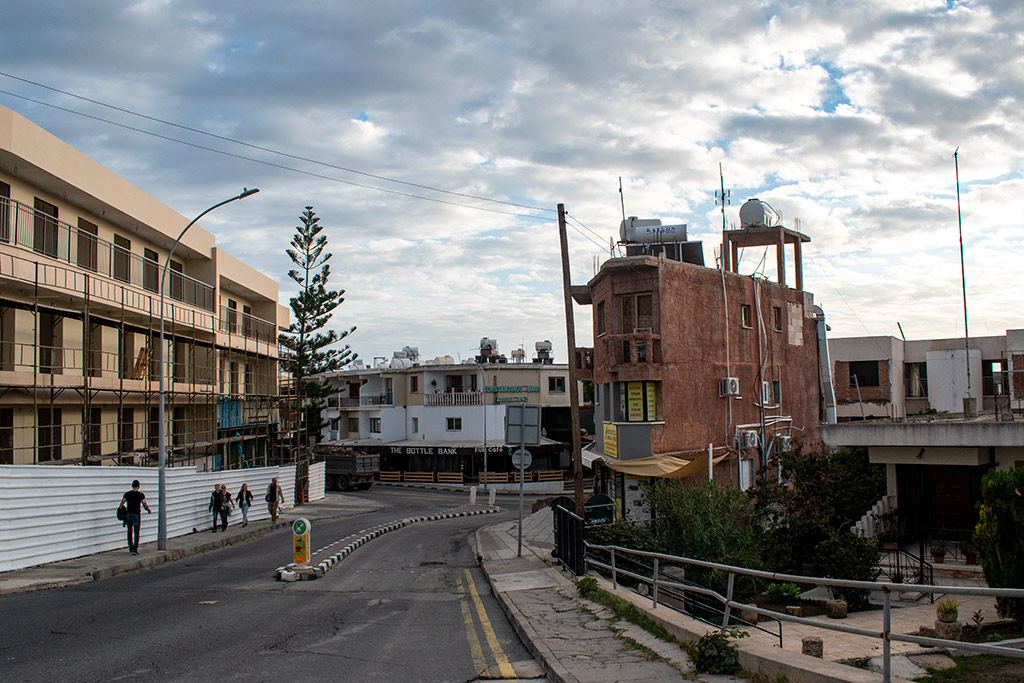 If we turn right we arrive at the area covered in Part 5. You can see the rear view of that unusual house we featured. We aren't going there today though.
Buzz Pub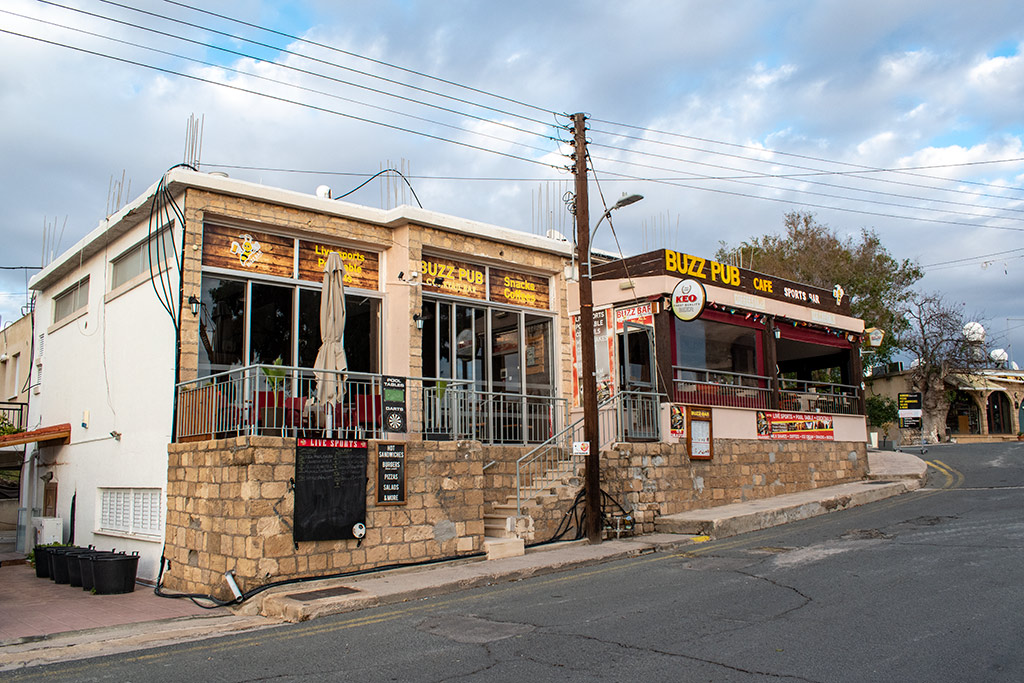 If you are a fan of Celtic then apparently this is THE place to be in Paphos. It looks fairly nondescript from the outside, but has received very good reviews on social media, especially if you like your football. You pass it on your way to the church. There is an Italian Restaurant next to it, but we will be finishing this leg of the series there, so we will show you that later.
Church of Panagia Theoskepasti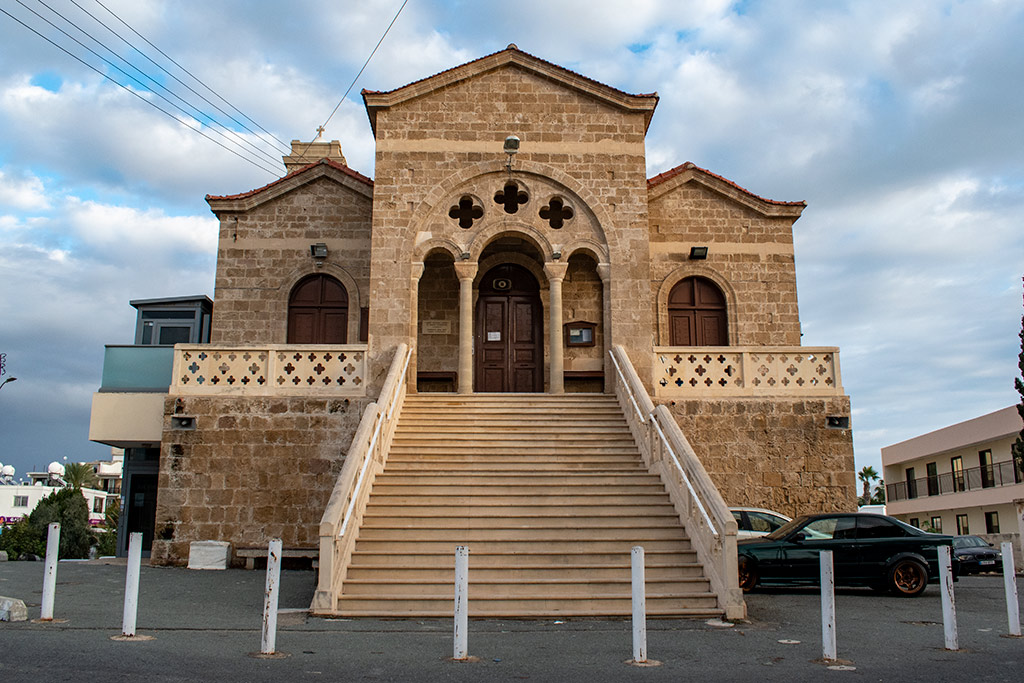 This is an impressive church which was unfortunately locked while we were passing through. However, I looked online, and could see that inside the decor is functional rather than ornate. So you won't miss much if you are just passing through.
Page 1 of 10
If you like our blogs and the rest of our content, please consider slinging us a few euros to help us produce more content. Use the Coffee link below if you feel so inclined. Payments are taken on a secure gateway, with no contact!
❤

Related Blogs: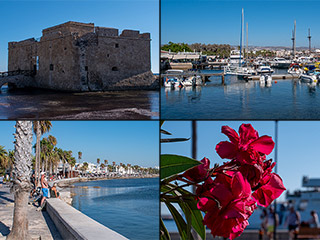 Kato Paphos Part 1
Over the years we've written several series of articles about Old Paphos. We've also covered Kato Paphos, but not to the same extent. We've decided to rectify that so over the next few weeks we will be exploring downtown and reporting what we find. We start at the castle...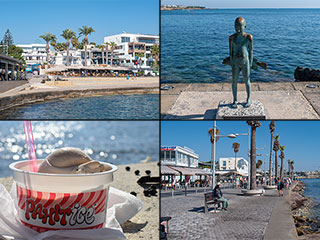 Kato Paphos Part 2 - The Sea Front
In Part 2 of our in-depth look at Kato Paphos, we take in the Autumn sun and walk along the sea front...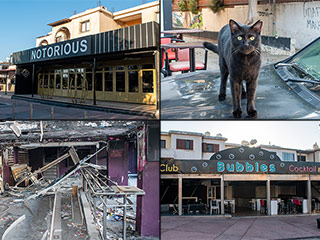 Kato Paphos Part 3 - Bar Street
In the third part of our look around Kato Paphos we turn the spotlight on Bar Street. Loved and loathed in equal measure, the area has certainly seen better days. Indeed, if you visit during the day, as we do in this article, you could be forgiven for thinking that it is closed. But there is still plenty of life there, as you shall see...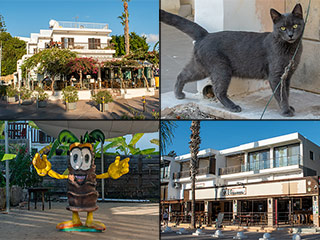 Kato Paphos Part 4 - Pingouino's Area
In the next part of our look around Kato Paphos, we leave Bar Street behind and head back to the sea front before heading towards the main SODAP beach.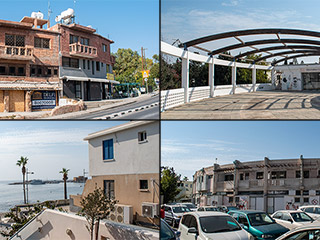 Kato Paphos Part 5 - The Back of the Sea Front
In part 5 of our look around Kato Paphos, we head back towards the Archaeological Park, taking the road that runs behind the sea front. As you will see, we got distracted along the way...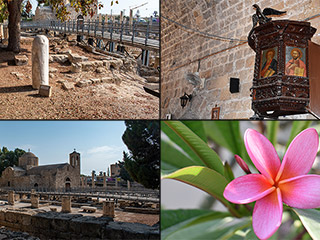 Kato Paphos Part 6 - Agia Kyriaki
In Part 6 of our Tour of Kato Paphos we head inland to visit Agia Kyriaki and St Paul's Pillar. We also say hello to an old friend...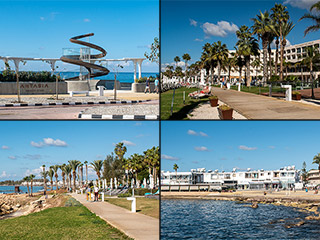 Kato Paphos Part 7 - The Coast Path
The sea plays a big role in the charm of Kato Paphos. In this series we have already seen the main Sea Front, but in this article I thought it was time to take a look at the Coast Path that runs all the way from Geroskipou to the Castle. We haven't got time to cover it all, so we shall head up to the SODAP beach and have a look at that section.
Good Pages To Visit

FB Page

Paphos Life on Facebook

Like us on Facebook and stay notified of new blog posts.

FB Page

Our Facebook Chat Group

Paphos Chat has been created for people who like our site and want to chat using Facebook. You can also easily upload photos of any size here. A lot of people are members of the Facebook chat group and the main forum. It's entirely up to you.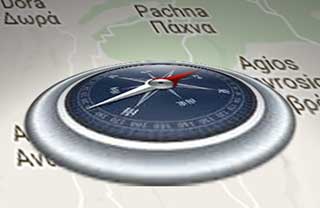 List

Blog Locations

Planning a day out? Then use our map of blog locations as a handy guide. Some of the places we visit our closer to each other than you might think, so take a look and start planning your next adventure...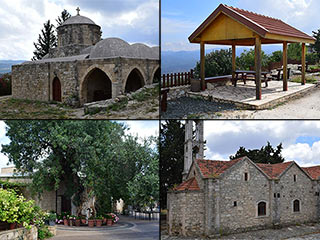 eBook

Cyprus Road Trip 01: the Kathikas - Panagia Loop

Let me take you on a journey around the region of Paphos, Cyprus. Starting at Paphos itself, we travel to Akoursos, then Kathikas, Kritou Terra and Simou. We continue past Lasa and Kannaviou, before taking in the delights of Panagia. Getting a bit more adventurous, we visit the abandoned villages of Statos and Agios Fotios, before passing through Choulou, Letymbou and Polemi, and rejoining the main Paphos - Polis road. The route is suitable for all types of vehicle, and requires no off-roading. The guide contains about 130 photographs including shots of all the road signs you need to pay attention to, as well as some of the highlights you may experience along the way. There are also several maps which will help you keep your bearings. You can do this journey in a day, or you can break it up into chunks. You can also do it in reverse, to get some completely different views. It is entirely up to you.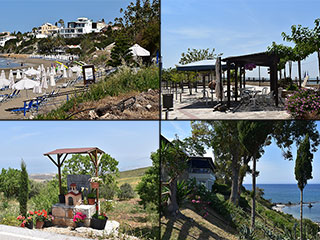 eBook

Cyprus Road Trip 02: Paphos - Coast to Coast

Newly published, our second Paphos Road trip takes you from coast to coast. Visit Coral Bay, Sea Caves, Agios Georgios, various traditional villages and more besides, as you travel to the Baths of Aphrodite on the Polis coast. And on the way back, we throw in an abandoned village for good measure.