Pano Arodes
Published 8th of May, 2019
Nice Flowers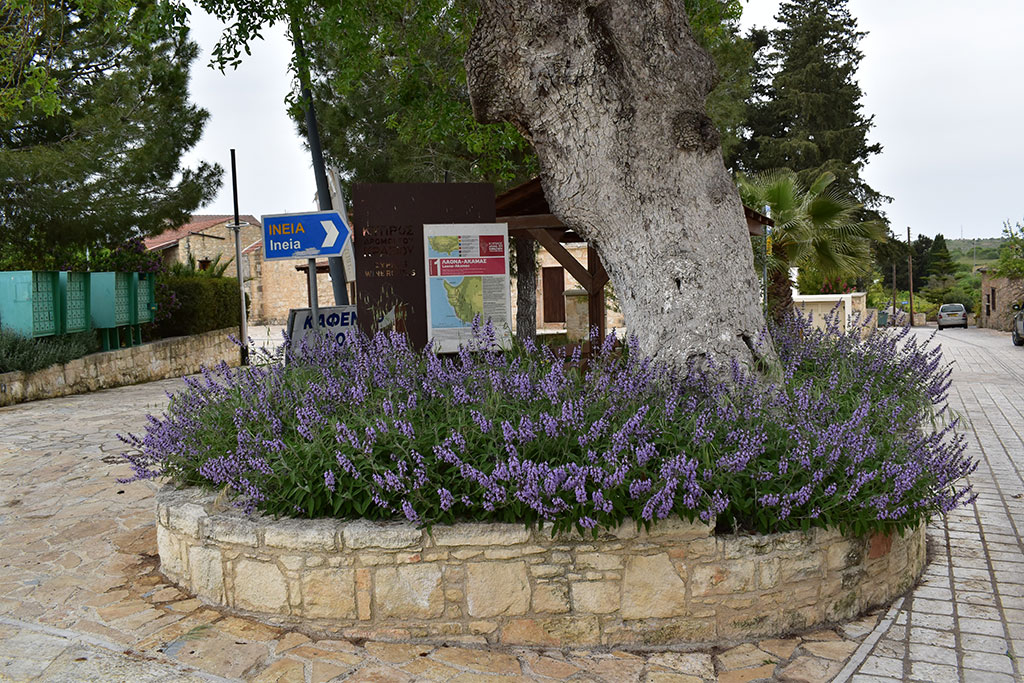 It would be rude not to examine these flowers. There were an odd variety of black bees buzzing around them when we were looking around. There were also a fair amount of signs about.
Local Features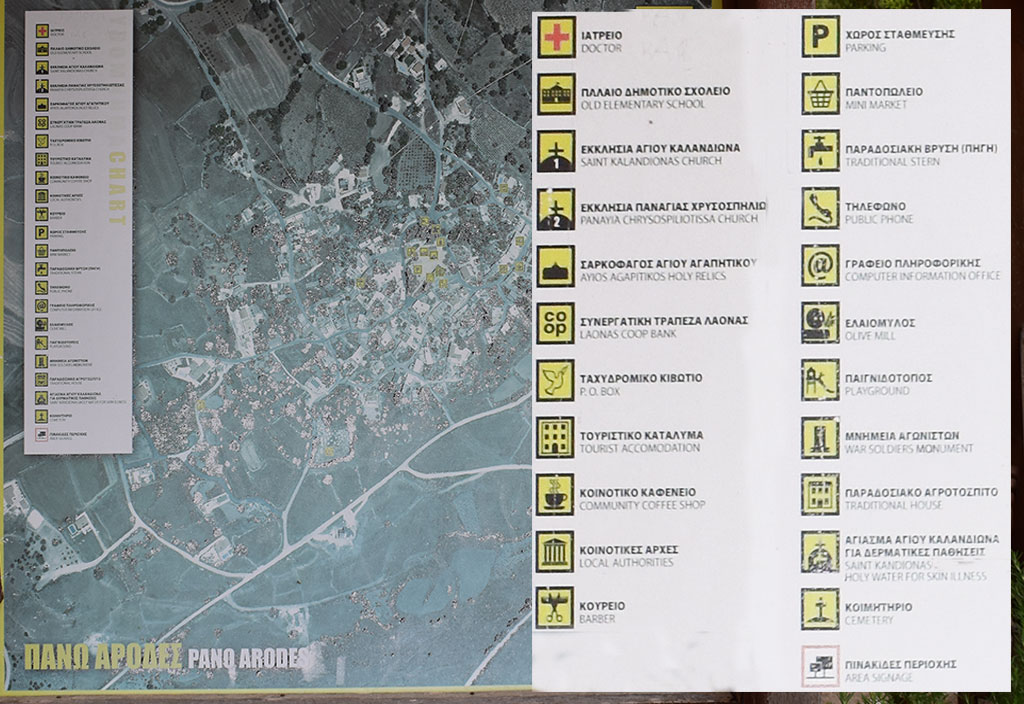 this sign dealt with the village itself.
Unknown Sign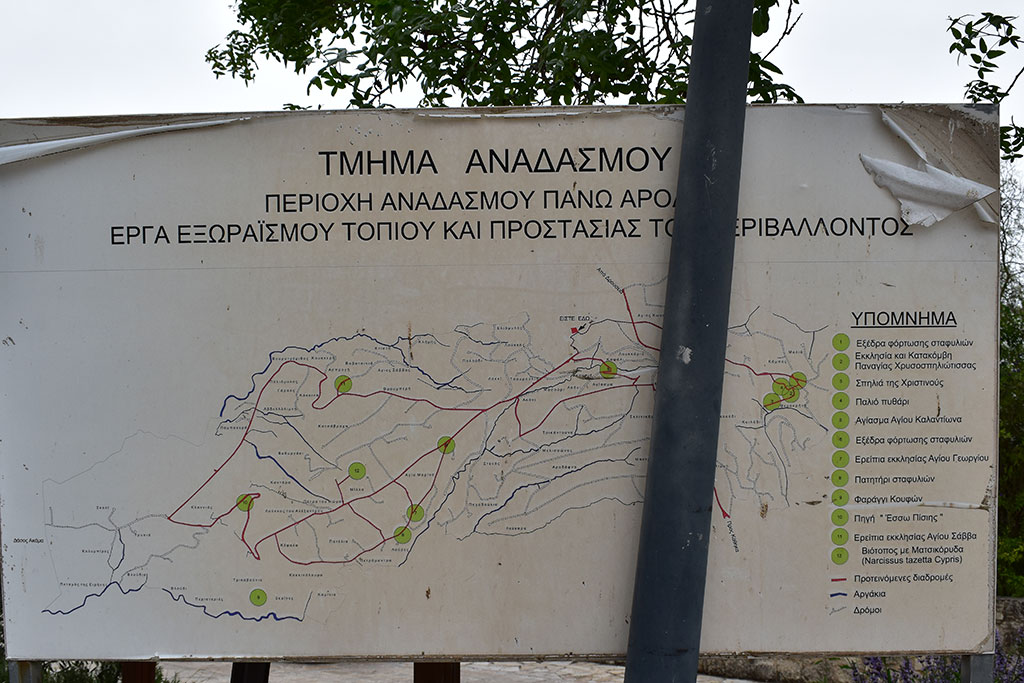 I have no idea what this sign is about.
Nature Trail
Ah now this was interesting. It is the start of a nature trail that opened during Pafos 2017. We will feature it soon in our series on walks. It is a lovely route, but bear in mind the shorter route is not 3km. Well, it is, but if you took it you would finish up in a field in the middle of the Akamas. So you need to allow for the 3km walk back as well.
Walk, This Way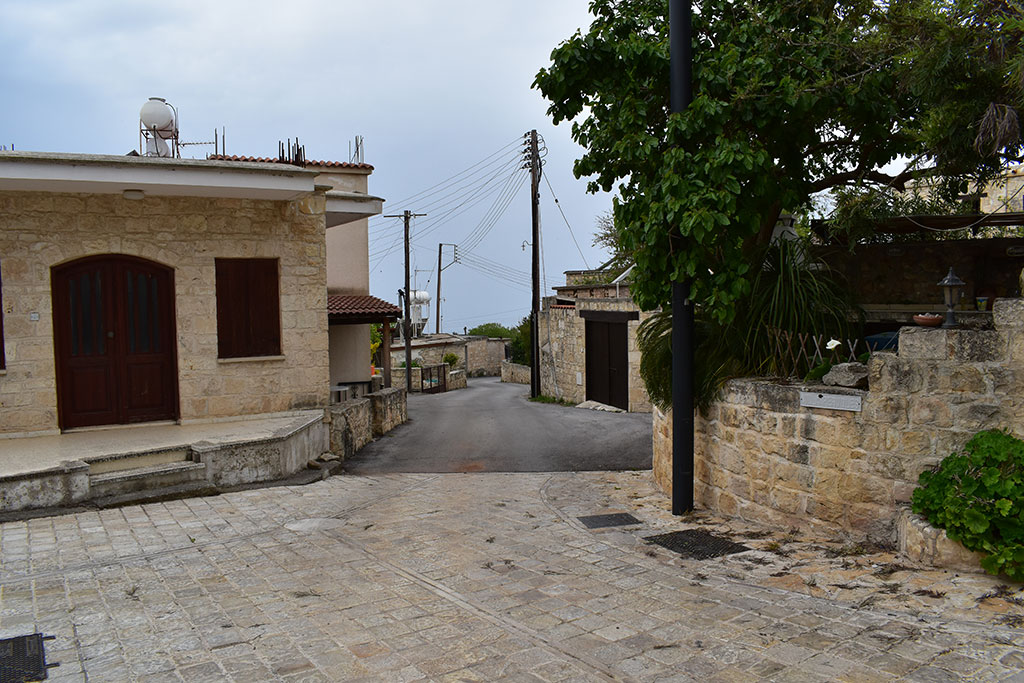 Anyway, if you want to go on the walk, you need to take the road to the left of the main square. We will follow it for a little bit now.
Page 2 of 10

Related Blogs: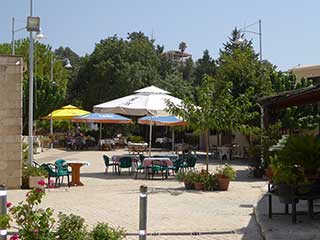 Simou
As promised at the end of our last blog about Skarfos Bridge, we now take a lot at the village of Skarfos, nestled 16km oustide of Polis, and see what it has to offer.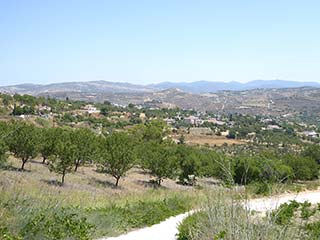 Giolou
Continuing our look at Cyprus villages, we are paying a trip to Giolou, which lies on the B7 between Stroumpi and Polis. What drew us there, you may ask? Read on and find out...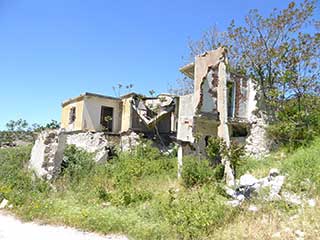 Abandoned Villages - Melandra
We first stumbled upon Melandra last Autumn. We were trying to find an interesting route from Pano Panagia to Polis, and having visited a number of isolated villages, decided to venture off-road. The countryside at the time was very brown and arid. So when we revisited the village this May, we hardly recognised the place.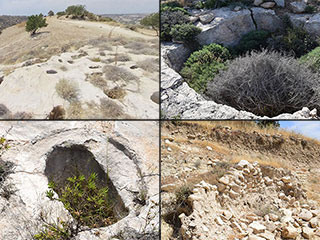 Souskiou Cemetery
Last spring we blogged about our visit to the abandoned village of Souskiou in the Diarizos Valley. We received numerous comments, some of which alluded to an ancient cemetery that lurked in the nearby hills. Well, this naturally piqued our curiosity, and we resolved to track them down. Over the next few months we made numerous excursions, and this is a summary of what we found...
Good Pages To Visit

FB Page

Paphos Life on Facebook

Like us on Facebook and stay notified of new blog posts.

FB Page

Our Facebook Chat Group

Paphos Chat has been created for people who like our site and want to chat using Facebook. You can also easily upload photos of any size here. A lot of people are members of the Facebook chat group and the main forum. It's entirely up to you.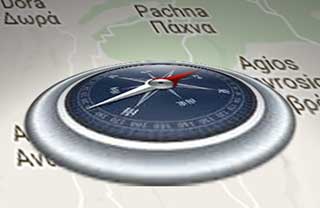 List

Blog Locations

Planning a day out? Then use our map of blog locations as a handy guide. Some of the places we visit our closer to each other than you might think, so take a look and start planning your next adventure...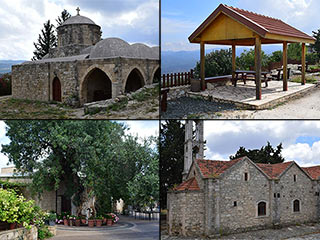 eBook

Cyprus Road Trip 01: the Kathikas - Panagia Loop

Let me take you on a journey around the region of Paphos, Cyprus. Starting at Paphos itself, we travel to Akoursos, then Kathikas, Kritou Terra and Simou. We continue past Lasa and Kannaviou, before taking in the delights of Panagia. Getting a bit more adventurous, we visit the abandoned villages of Statos and Agios Fotios, before passing through Choulou, Letymbou and Polemi, and rejoining the main Paphos - Polis road. The route is suitable for all types of vehicle, and requires no off-roading. The guide contains about 130 photographs including shots of all the road signs you need to pay attention to, as well as some of the highlights you may experience along the way. There are also several maps which will help you keep your bearings. You can do this journey in a day, or you can break it up into chunks. You can also do it in reverse, to get some completely different views. It is entirely up to you.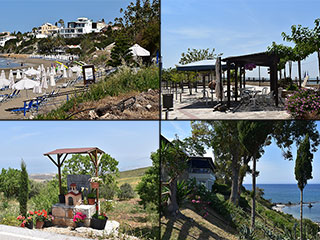 eBook

Cyprus Road Trip 02: Paphos - Coast to Coast

Newly published, our second Paphos Road trip takes you from coast to coast. Visit Coral Bay, Sea Caves, Agios Georgios, various traditional villages and more besides, as you travel to the Baths of Aphrodite on the Polis coast. And on the way back, we throw in an abandoned village for good measure.