New Old Paphos
Published 6th of November, 2017
It's been a few months since we last reported on the progress of the Old Paphos Regeneration Scheme. I had to visit the main Cyta Shop recently, and as I had time to kill I decided to take my camera for a stroll, to see how things were progressing. Autumn was in the air and the skies were fairly grey. It even rained at one point. However, the pictures will still hopefully show what a wonderful place Old Town Paphos is becoming.
A Walk In The Park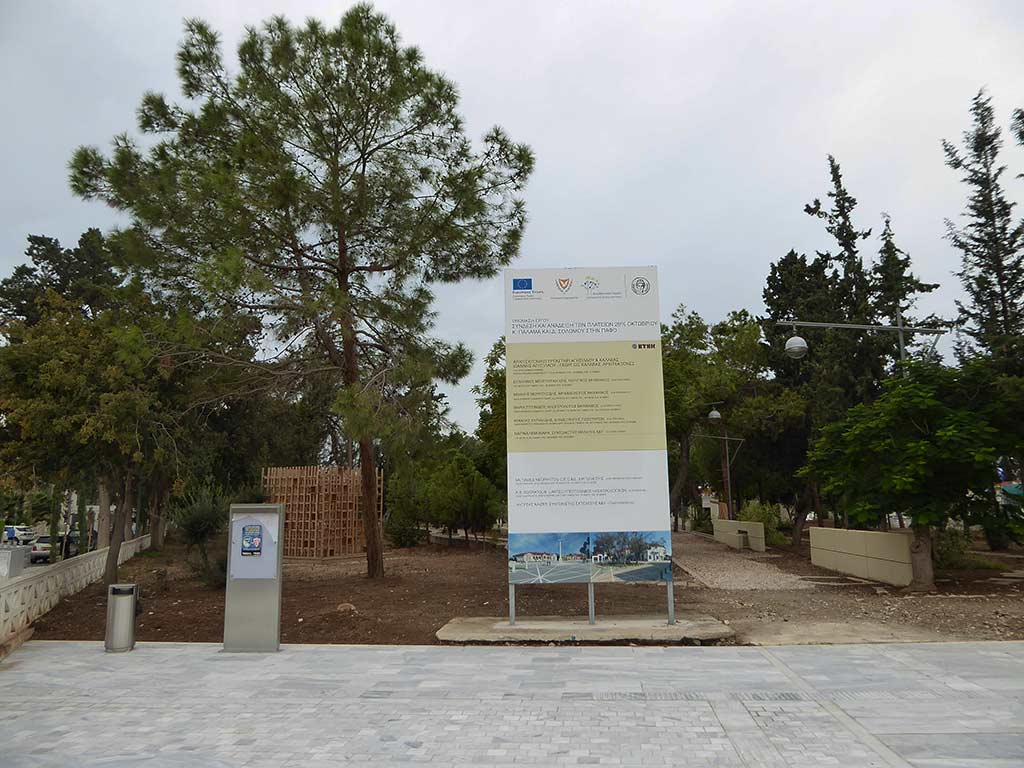 From the main Cyta Office, my first port of call is the Municipal Gardens. Up until now they have been a bit of a mess. However, they appear to be close to completion, and a number of art installations have appeared. I have no idea what the big sign says, but given that the exhibition is called "Second Nature", it might be something along the lines of the following text from the pafos2017 website:
"The project Second Nature aims at the renegotiation of the relationship of the Public Garden with the urban landscape of Pafos, through the study and design of structures. The structures will combine the natural landscape with aesthetic standards and will be delivered as installations that will remain in the town."

Plantmon Go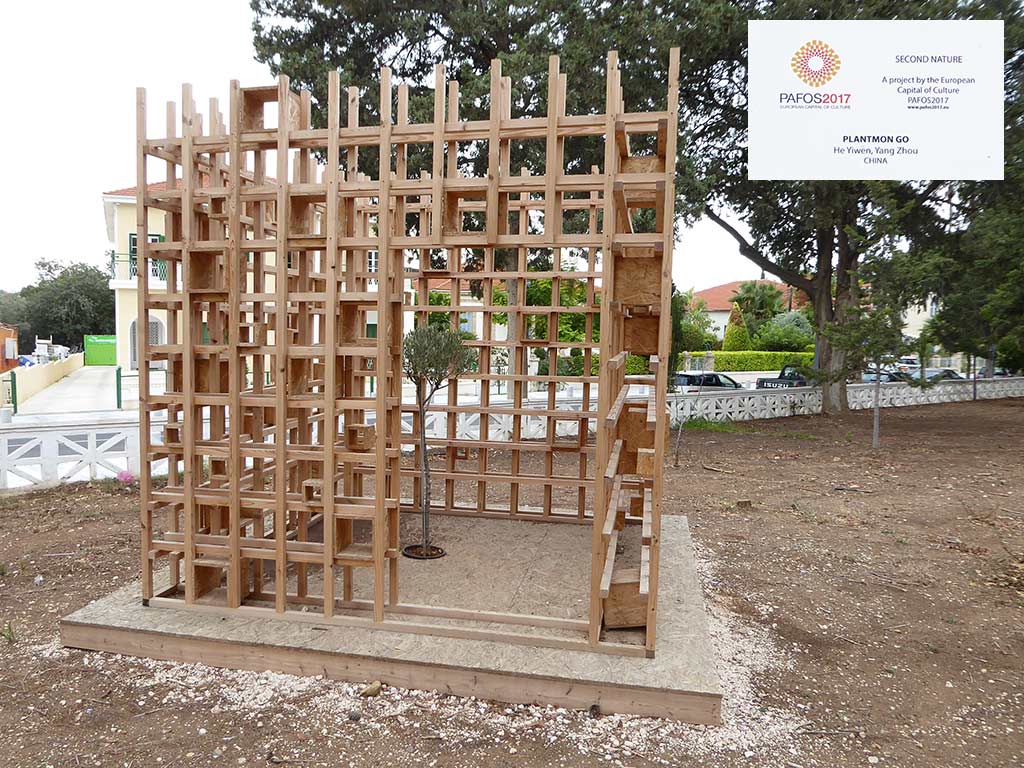 Plantmon Go, by He Yiwen and Yang Zhou, from China.
Bloom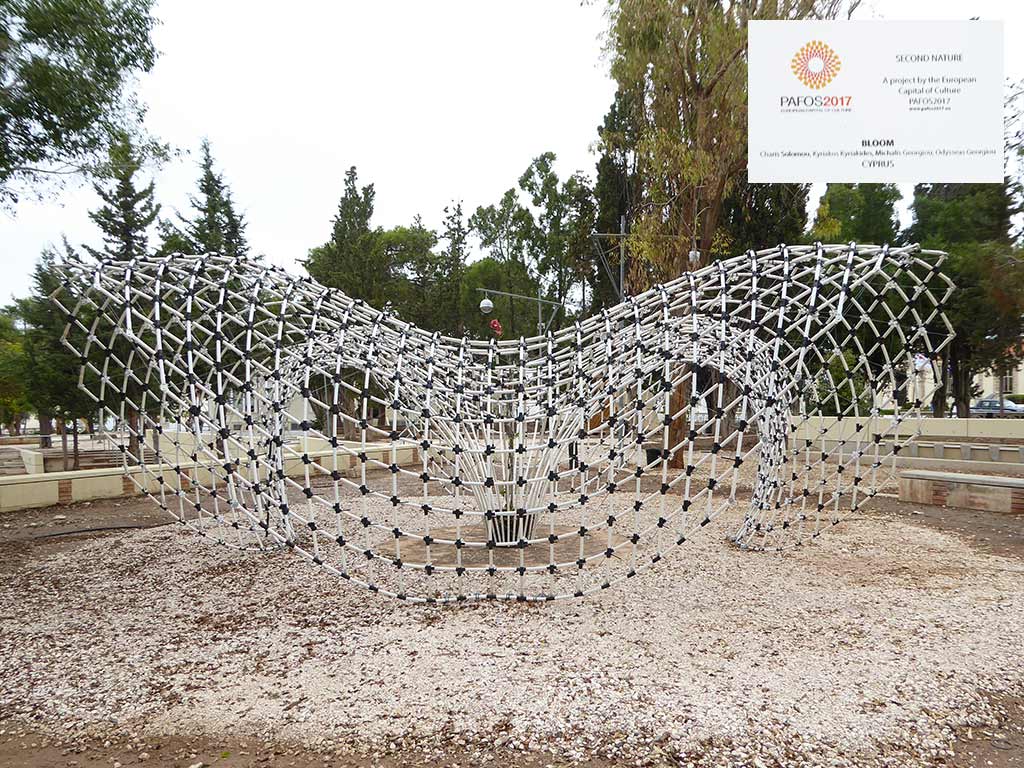 Bloom, by the Cypriot team of Bloom Charis Solomou, Odysseas Georgiou, Kiriakos Kiriakides and Michalis Georgiou.
Garden Bubbles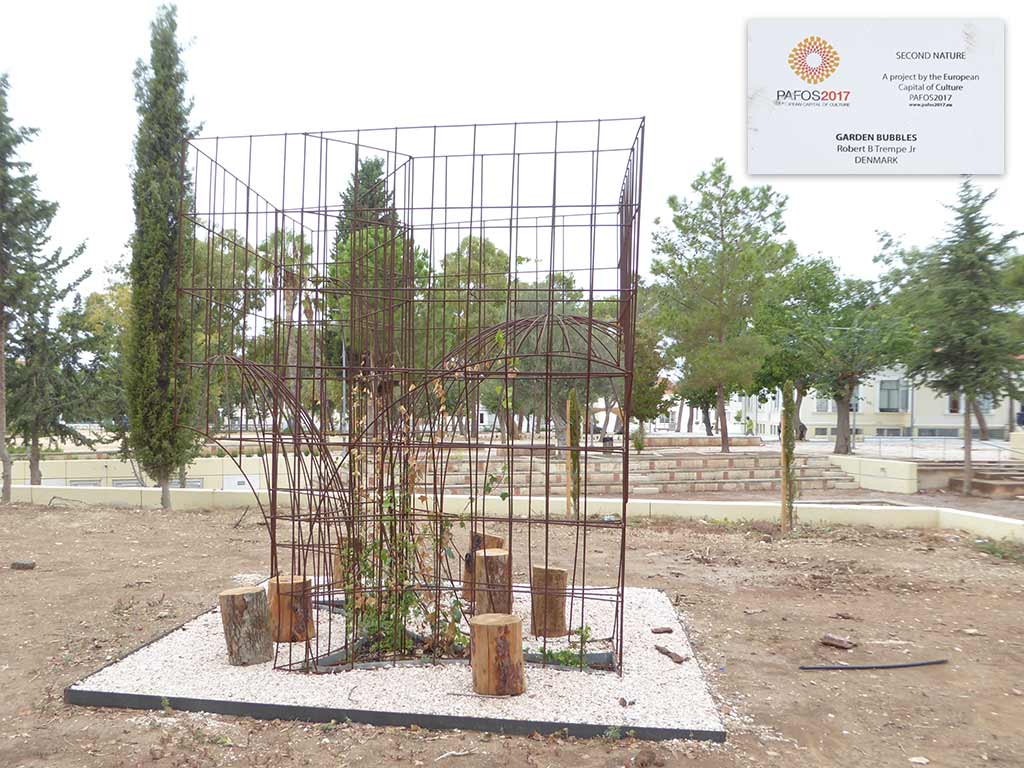 Garden Bubbles, by Robert B. Trempe from Denmark
The Second Life - Fallen Leaf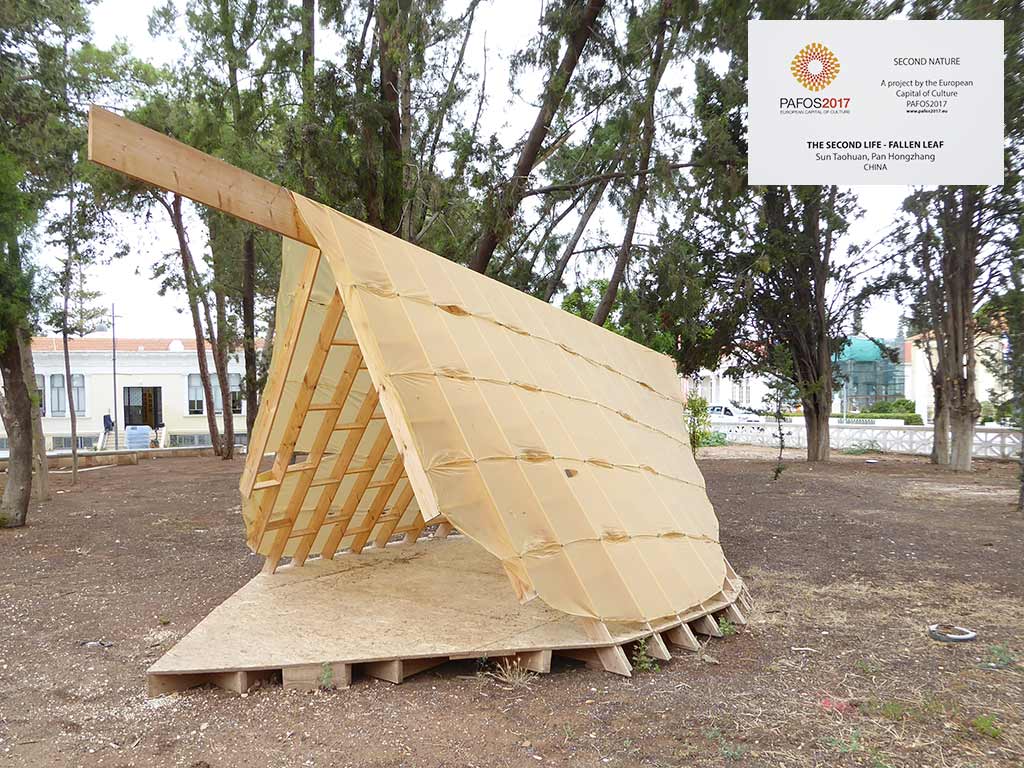 The Second Life-Fallen Leaf, by XianLiang and Liang/Wym Poon from China
Page 1 of 7