Sick of the Rain?
Published 27th of December, 2016
If it seems like it will never stop raining, take heart and consider what it was like in 2015. We took these when we were caught in a cloudburst while waiting for a kebab.
Cloudburst
Last October we went for a kebab at Paphos Harbour. The aim was to sit by the sea and eat them, watching the world go by. Unfortunately, the heavens opened before we got a chance to eat them.

From Road To River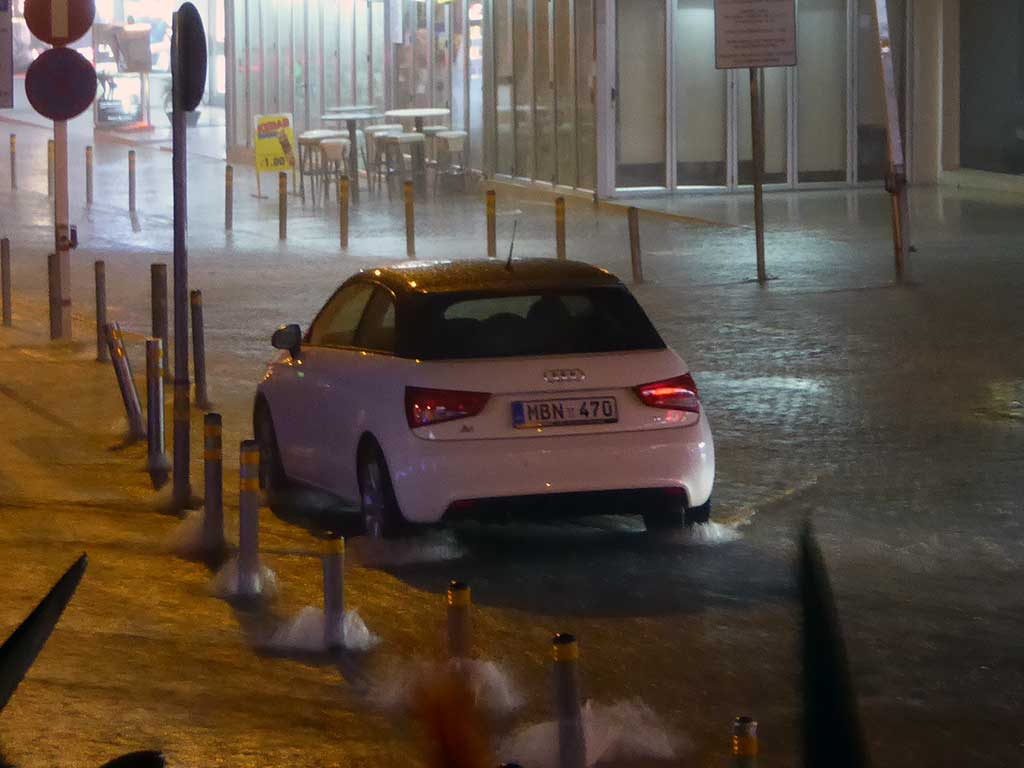 It was fascinating watching the road turn into a river.
On The Main Drag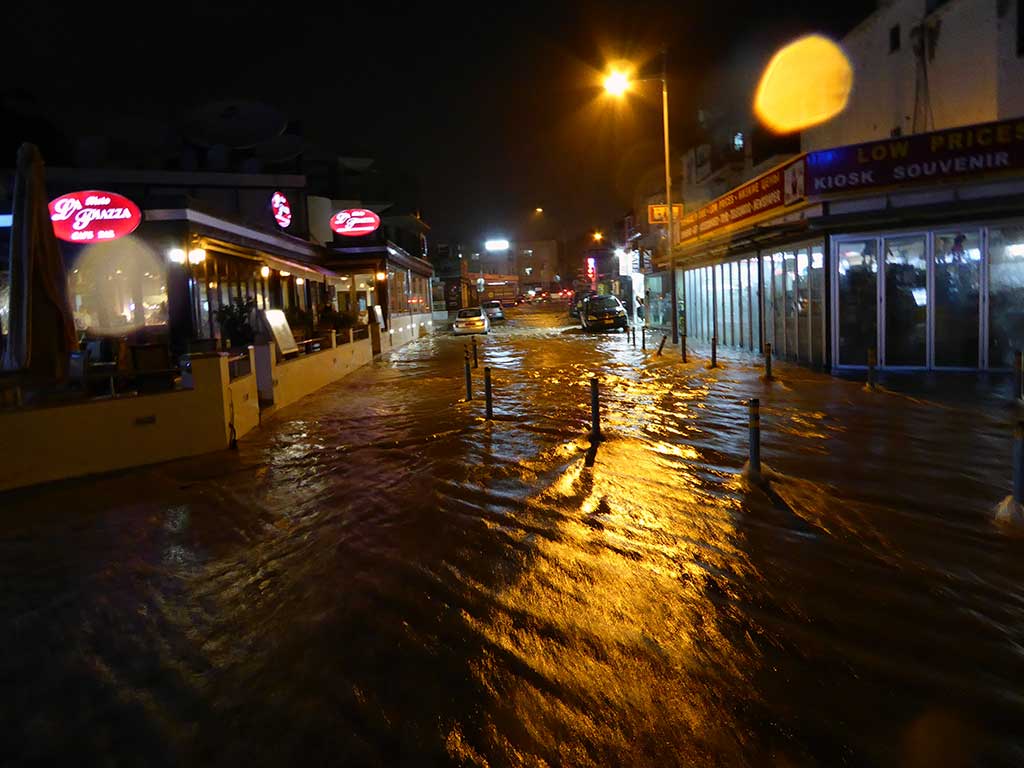 As my wife was in a wheelchair at the time with a broken leg, I left her and our daughter at the cafe and set off to get the car. It was quite surreal walking through a river that had been a road an hour ago.
The Bus Shelter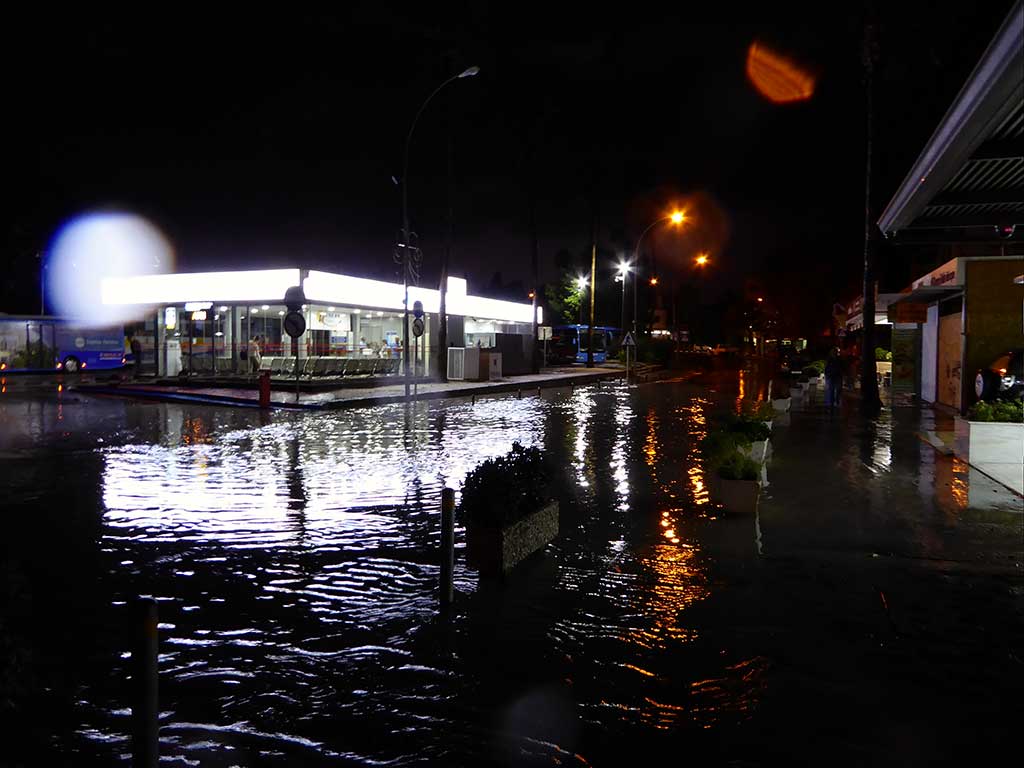 This was the bus shelter. I made it back to the car then drove around back to the kebab shop to pick up the ladies.
The Day After The Rain Before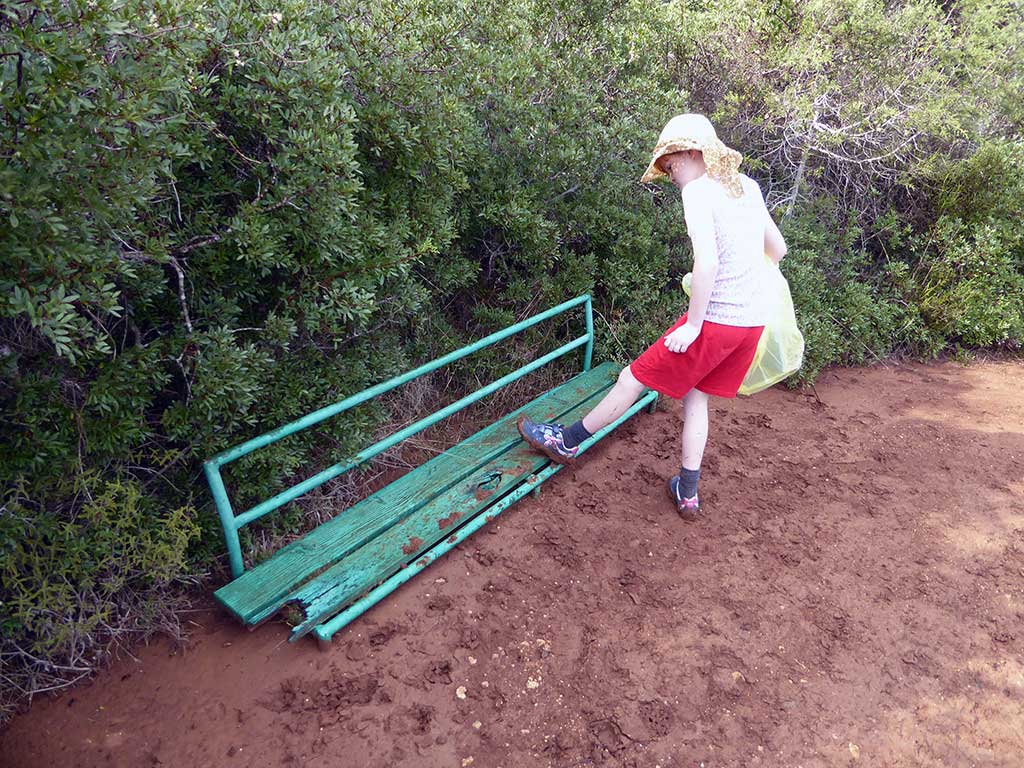 The next day we were walking on the nature trail near Smigies Picnic Area on the Akamas. This bench had been swamped in a mud slide. Paphos itself recovered immediately though. The day after the flood you wouldn't have known it had happened.
Page 1 of 1