Abandoned Villages - Makounta
Published 1st of December, 2017
We recently assisted on a litter cleanup along the nature trail to Argaka Reservoir. While we were there, we couldn't help but notice the abandoned village of Makounta on the other side of the valley. We were also curious where the nature trail went once it passed the reservoir. So the other day we returned with our camera. This is what we found...
Makounta from the Nature Trail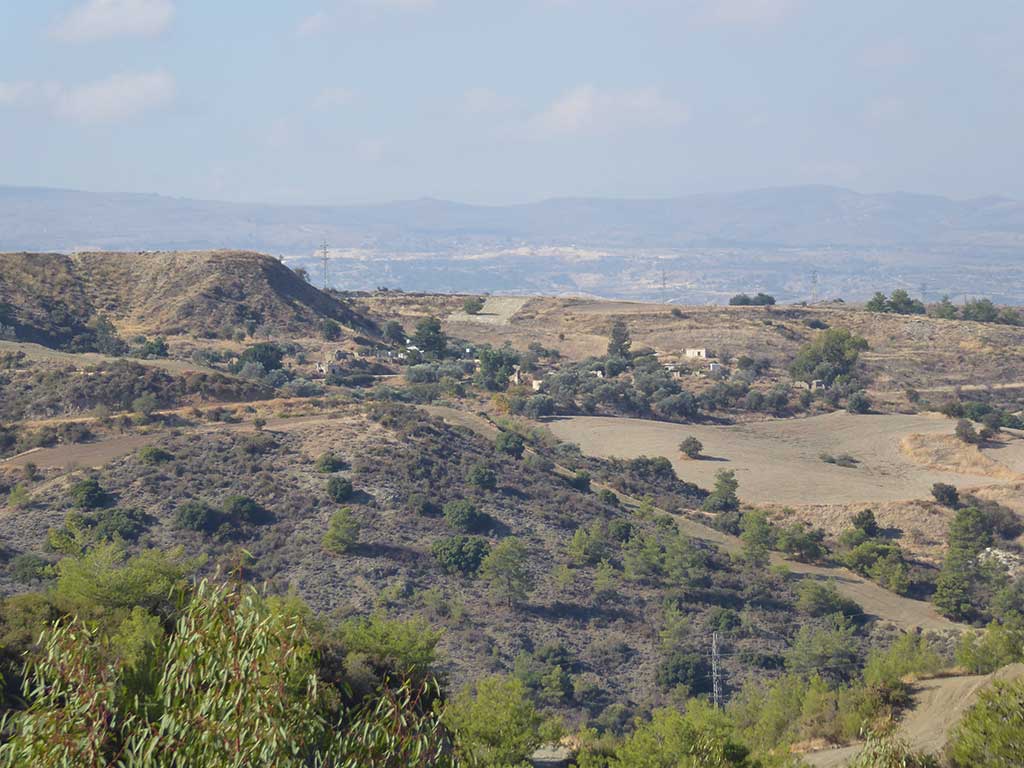 Overhead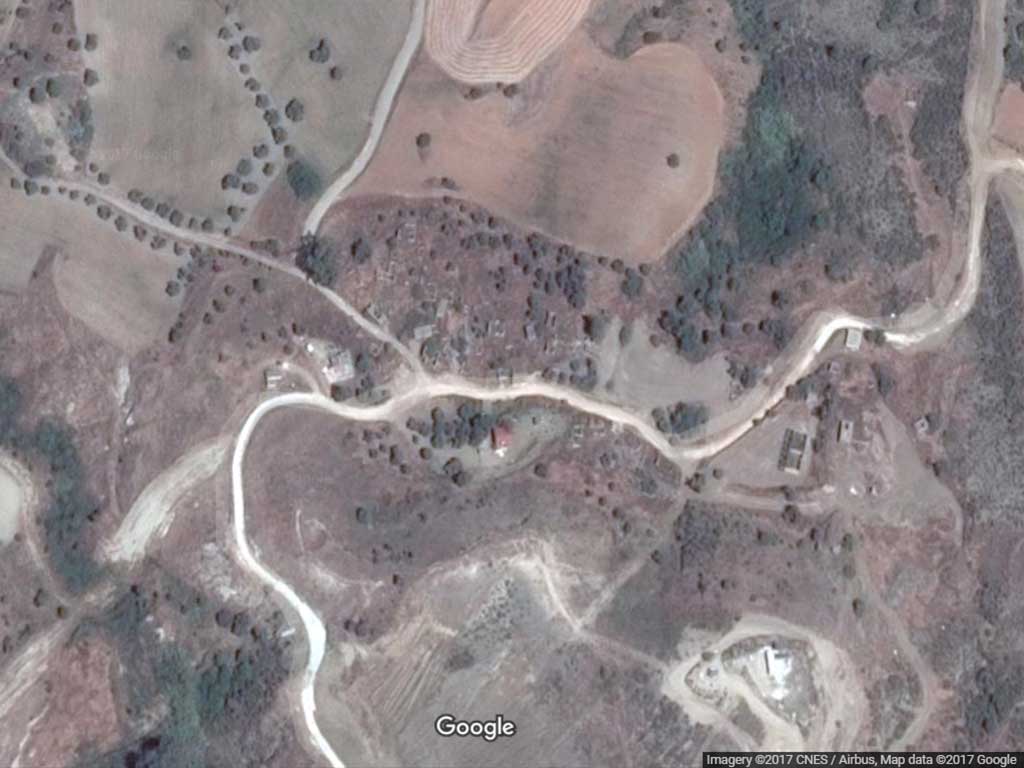 From above, you can see a couple of buildings that still show signs of habitation. However, most of the buildings are in a very poor state of repair.
Makounta itself has a fairly interesting recent history. Abandoned by Turkish Cypriots in 1975, it was then populated by displaced Greek Cypriots. Then, according to the PRIO website, the following happened in 2001:
---
"However, in 2001 around 60 Turkish Cypriot Roma crossed the island's Green Line and settled in Makounta, primarily in tents and other makeshift accommodations. Eventually, the RoC government built twenty prefabricated houses for them in 2003. The 2001 census put the total population of the village at 66, but after the arrival of this group of Roma the numbers increased to around 150."
Prefab Sprout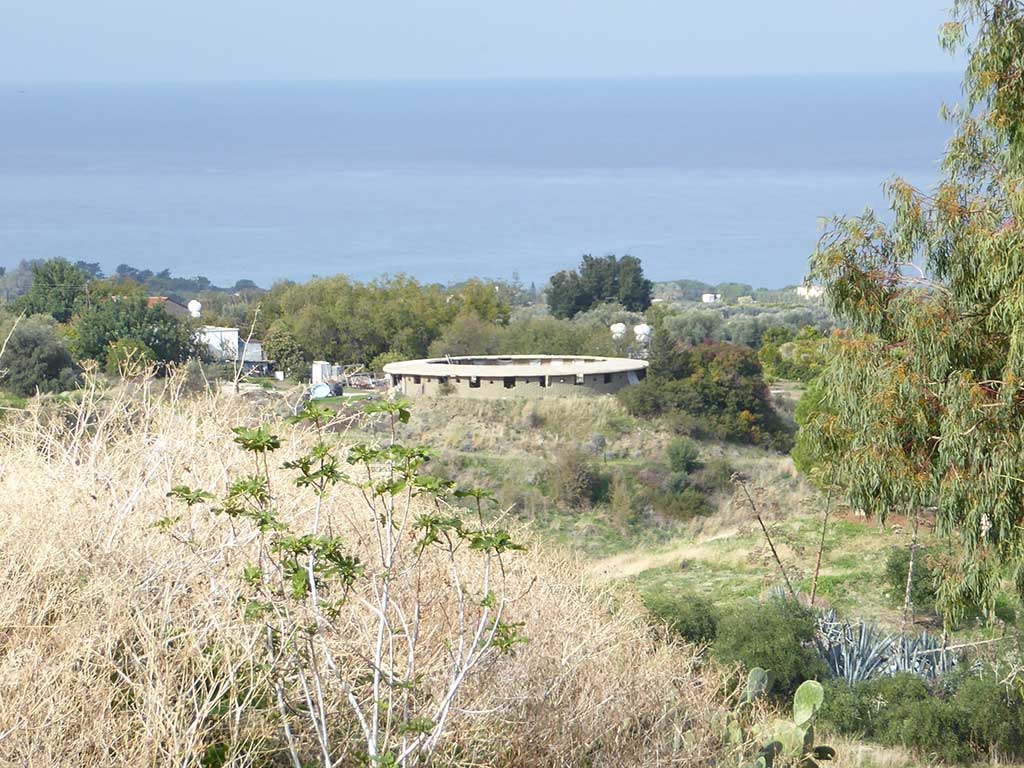 This curiously-shaped building is not one of the prefabs. It looks more like a stable to us. However, the prefabs are in that direction. When we arrived, we turned the opposite direction and headed for the ruins.
Very Ruined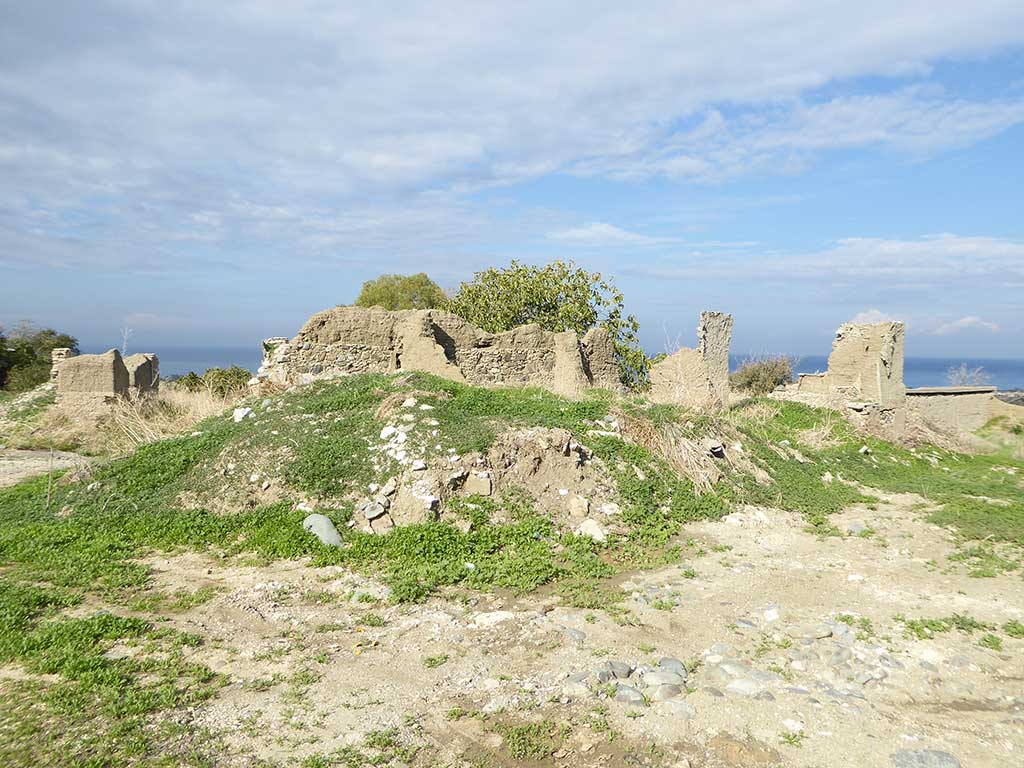 As we suspected from the look of the overhead, Makounta is in a very poor state of repair.
Signs of Life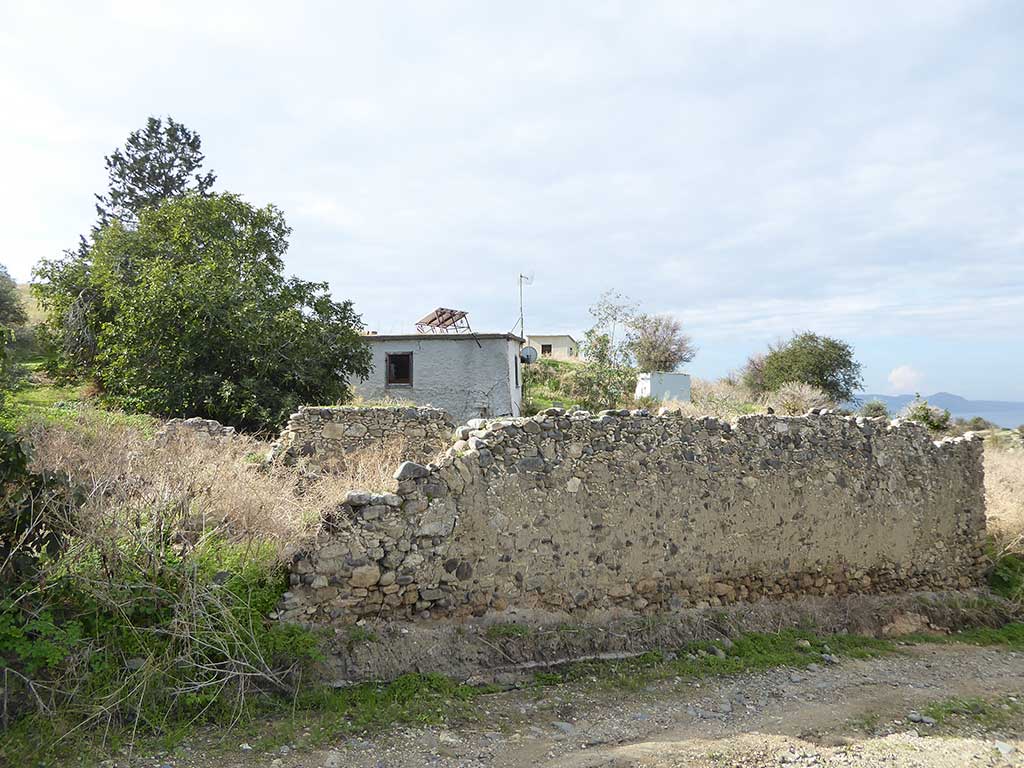 There are a couple of houses still inhabited though. This was one of them. The solar panels are a bit of a giveaway.
Page 1 of 8