Abandoned Villages - Foinikas
Published 29th of March, 2017
Foinikas has a special place in our family's hearts. It was the first abandoned village we explored in Cyprus, some ten years ago. We have returned to it each time we visited Cyprus, and consquently have more pictures than we could ever possibly want of the village and surrounding area. We posted some of them on our blog about the Asprokremmos Reservoir. We wanted some up-to-date photos for the Abandoned Village blog series. So last saturday we revisited Foinikas, and couldn't believe what we found when we got there...
Somewhere Over The Rainbow...
We took this shot a few months ago. We were already surprised with how green Foinikas looked. Up until now, we had always visited between June and November, when most of Cyprus is a lot browner.

Foinikas in February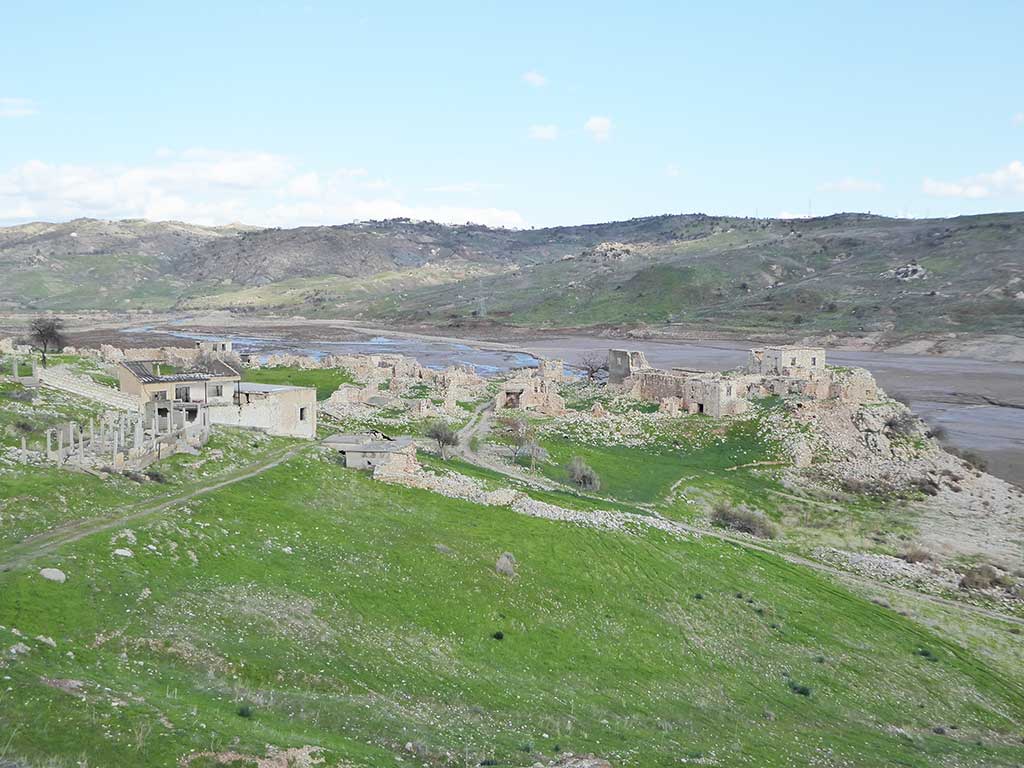 Returning later, in the new year, we have a similar scene. However, there is now a definite river running behind the village,and the reservoir is slowly refilling.
Foinikas in March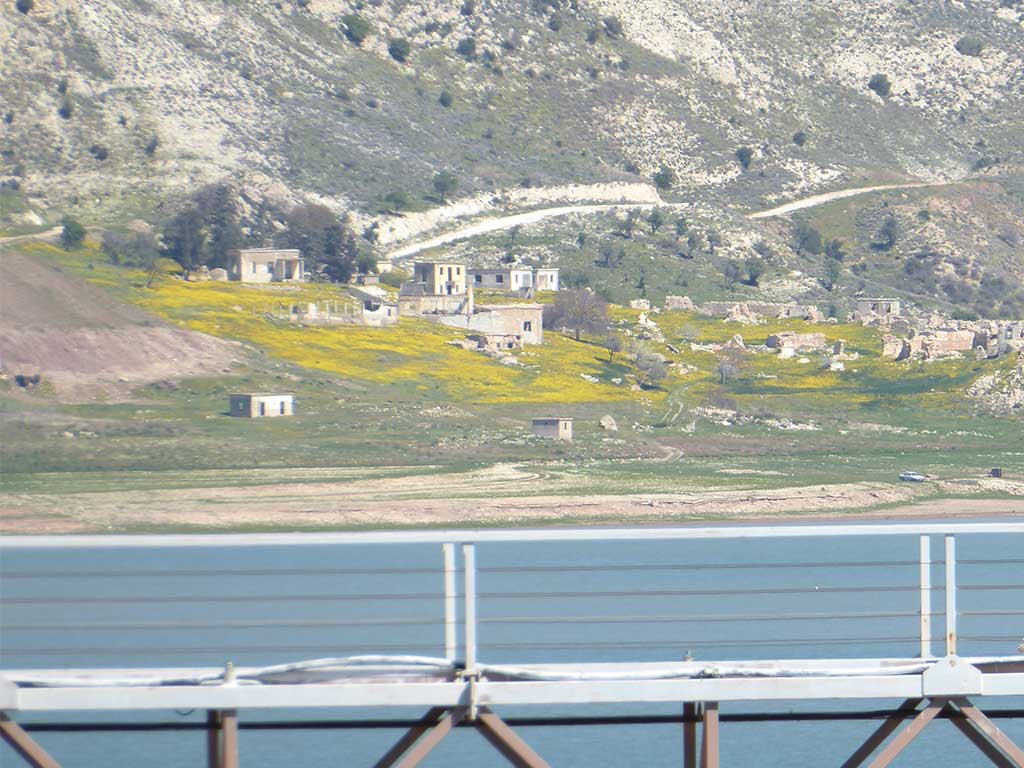 When we returned on the 25th March, we stopped off at the dam to take some photos. We could already see in the distance, that Foinikas has a surprise in store for us.
Independence Day Celebrations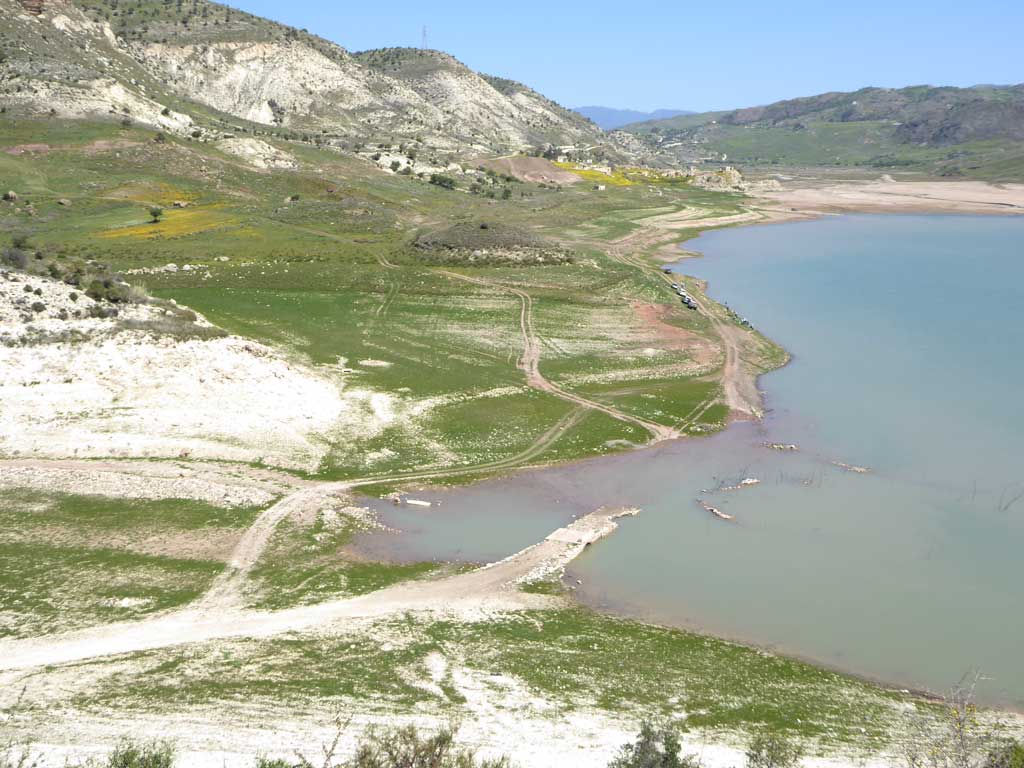 Today was Greek Independence Day, and many local Cypriots celebrated by going fishing. We featured a similar shot in the reservoir blog, but the bridge road is now submerged. Hopefully, with more rain, this route will all disappear. When it does though, a new one will spring up in it's place.
A Blanket Of Yellow Awaits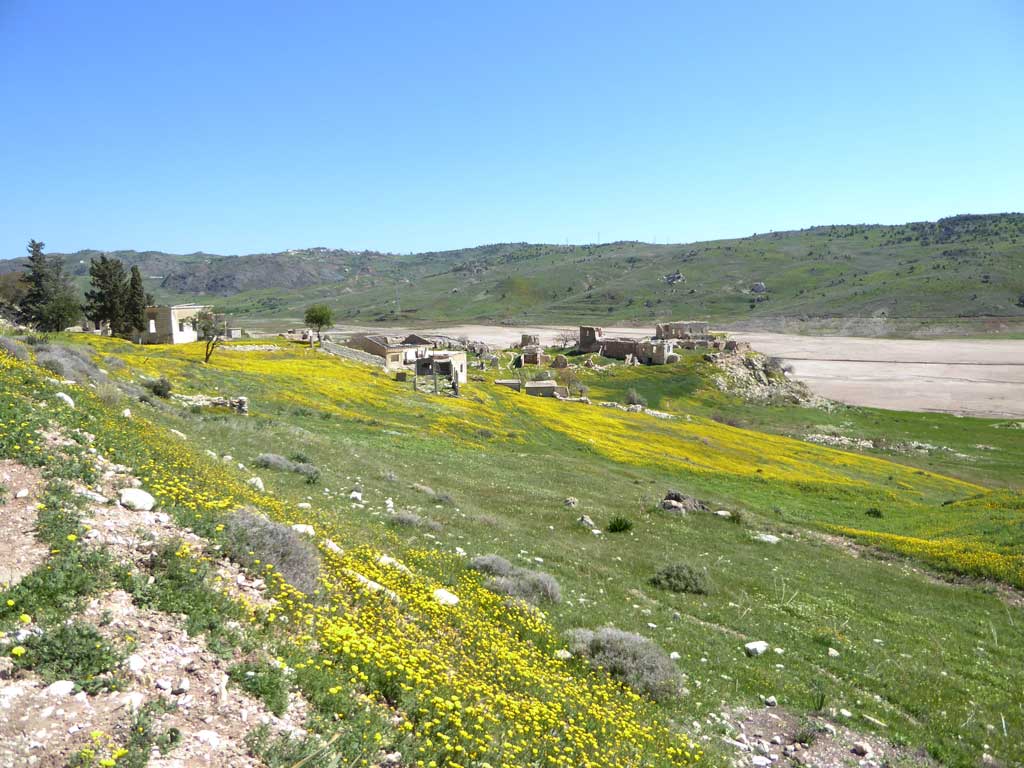 Already we could tell we were in for a treat.
Page 1 of 4
If you like our blogs and the rest of our content, please consider slinging us a few euros to help us produce more content. Use the Coffee link below if you feel so inclined. Payments are taken on a secure gateway, with no contact!
❤

Related Blogs: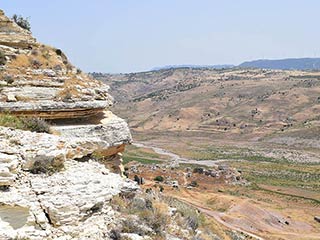 Foinikas Heights
We love Foinikas, the abandoned village on the banks of the Asprokremmos Reservoir. We've already blogged about it twice though, so we thought we would take a look at some of the surrounding countryside, and see what else the valley has to offer. Hopefully we will show you that you can find stunning, remote scenery only a stones-throw from Paphos. You don't need to travel all the way to the Akamas or Troodos to lose yourself in rugged beauty...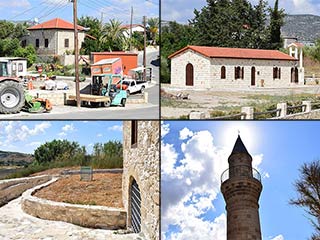 Chrysochou
Chrysochou lies nestled between Goudi and Polis, on the North West Coast of Cyprus. From the B7, where you will most likely have seen it, it is notable for the well preserved mosque that dominates its skyline. But Chrysochou has other points of interest, and a few surprises should your curiosity entice you to explore, including a fully restored water mill!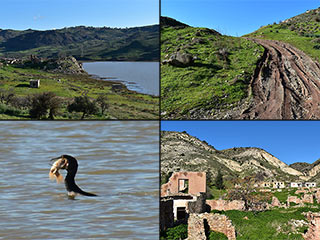 Who is Vandalising Foinikas?
The Asprokremmos is filling up fast, so we decided to see if we could still drive to Foinikas, the abandoned historical village which lies on its banks. We succeeded, and took some lovely photographs, but also had a nasty surprise...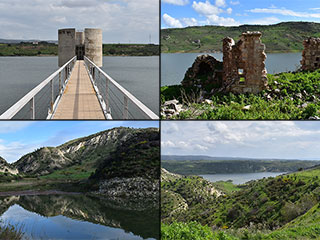 Foinikas Is Cut Off!
While Paphos waits for the Asprokremmos Dam to overflow, we thought we might as well photograph the rest of the reservoir, which is to all intents and purposes, now full. So we set off to Foinikas looking for some beautiful landscape nature shots. We didn't get very far though...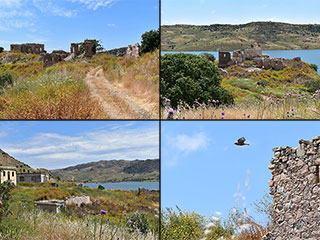 Foinikas by the Lake
The abandoned village of Foinikas lies on the banks of the Asprokremmos Reservoir. Now that the waters are lapping at the village boundaries, we thought we would pay it another visit, to see how it looks now.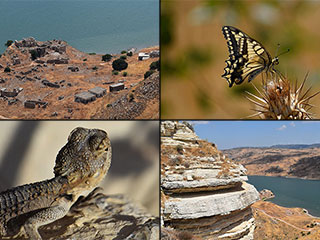 Foinikas Views
We just can't keep away from Foinikas. Somebody posted some pics of the abandoned village on our Paphos Chat facebook group, and people were asking how to get there. We bumped an old blog showing the route, but decided that a film was also needed. While we were out shooting it, we decided to take some more shots, but this time we went for some outstanding views...
Foinikas Revisited
When we first blogged about Foinikas it was springtime, and the abandoned village was bathed in a sea of yellow. It was always an essential destination on our holidays, but we had never been in Spring, so it came as a pleasant surprise. However, it made it difficult to explore, as you never know what you might tread on when you have to wade through thigh-high flowers. As frequently happens with our blogs, people posted more information about the site in the comments. So we decided to pay another visit a few days ago, and explore it in more depth...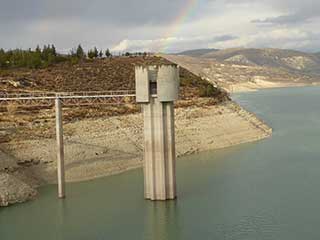 Should We Be Worried About Our Water?
Over the last few years, the water level in the Asprokremmos has gotten lower and lower. Should we be alarmed? Has it been this low before?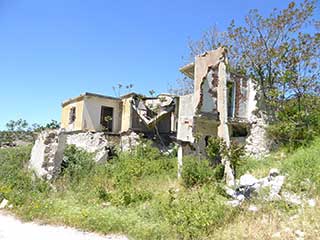 Abandoned Villages - Melandra
We first stumbled upon Melandra last Autumn. We were trying to find an interesting route from Pano Panagia to Polis, and having visited a number of isolated villages, decided to venture off-road. The countryside at the time was very brown and arid. So when we revisited the village this May, we hardly recognised the place.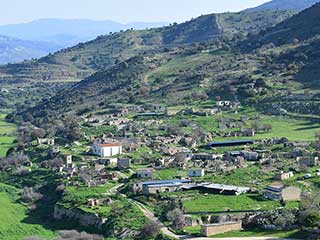 Abandoned Villages - Souskiou
It's time to return once more to the Diarizos Valley, which lies on the border of Paphos and Limassol. Before Easter we had been exploring the abandoned villages and sleepy hamlets, and I want to show some more of the pictures we took, before the approaching summer heat makes them unrecognisable. So on this blog we shall visit Souskiou. Easy to miss as you drive up the valley, it is nevertheless one of the largest abandoned villages you will likely meet on your travels in Cyprus.
Good Pages To Visit

FB Page

Paphos Life on Facebook

Like us on Facebook and stay notified of new blog posts.

FB Page

Our Facebook Chat Group

Paphos Chat has been created for people who like our site and want to chat using Facebook. You can also easily upload photos of any size here. A lot of people are members of the Facebook chat group and the main forum. It's entirely up to you.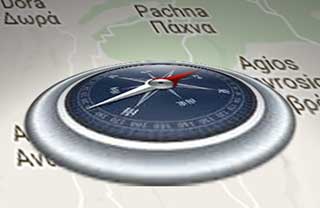 List

Blog Locations

Planning a day out? Then use our map of blog locations as a handy guide. Some of the places we visit our closer to each other than you might think, so take a look and start planning your next adventure...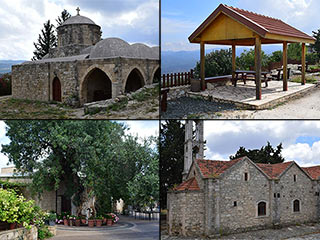 eBook

Cyprus Road Trip 01: the Kathikas - Panagia Loop

Let me take you on a journey around the region of Paphos, Cyprus. Starting at Paphos itself, we travel to Akoursos, then Kathikas, Kritou Terra and Simou. We continue past Lasa and Kannaviou, before taking in the delights of Panagia. Getting a bit more adventurous, we visit the abandoned villages of Statos and Agios Fotios, before passing through Choulou, Letymbou and Polemi, and rejoining the main Paphos - Polis road. The route is suitable for all types of vehicle, and requires no off-roading. The guide contains about 130 photographs including shots of all the road signs you need to pay attention to, as well as some of the highlights you may experience along the way. There are also several maps which will help you keep your bearings. You can do this journey in a day, or you can break it up into chunks. You can also do it in reverse, to get some completely different views. It is entirely up to you.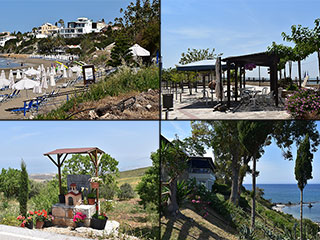 eBook

Cyprus Road Trip 02: Paphos - Coast to Coast

Newly published, our second Paphos Road trip takes you from coast to coast. Visit Coral Bay, Sea Caves, Agios Georgios, various traditional villages and more besides, as you travel to the Baths of Aphrodite on the Polis coast. And on the way back, we throw in an abandoned village for good measure.