Abandoned Villages - Maronas
Published 2nd of March, 2018
Last saturday my wife and I were in Paphos with a couple of hours to kill. So we decided to take a trip up the Diarizos Valley. Being on the Paphos / Limassol border, this valley is on the edge of the Paphos Life radar. However, it has a wealth of sites to visit, as you shall see over the coming weeks. Our specific destination was the abandoned village of Gerovasa. There is a fascinating bridge near to it, and we visited the village itself a few years ago, to do a geocache. However, on our way up the valley, we spotted some ramshackle buildings on the other side of the valley, and decided to take a detour...
The View From The Top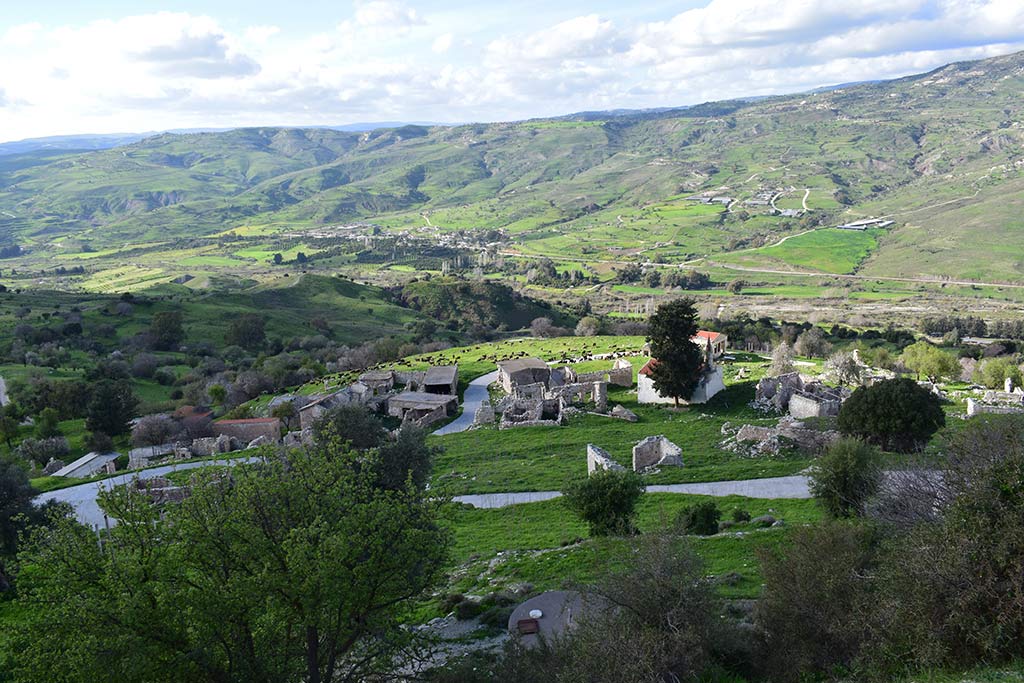 Now, we were already aware of Gerovasa, and the rather vast Souskiou, both of which we will feature soon, but this other village came as a surprise.
As you can see, the valley looks spectacular at the moment; lovely and green, and about to explode, no doubt, into a thousand shades of yellow.

Old Tree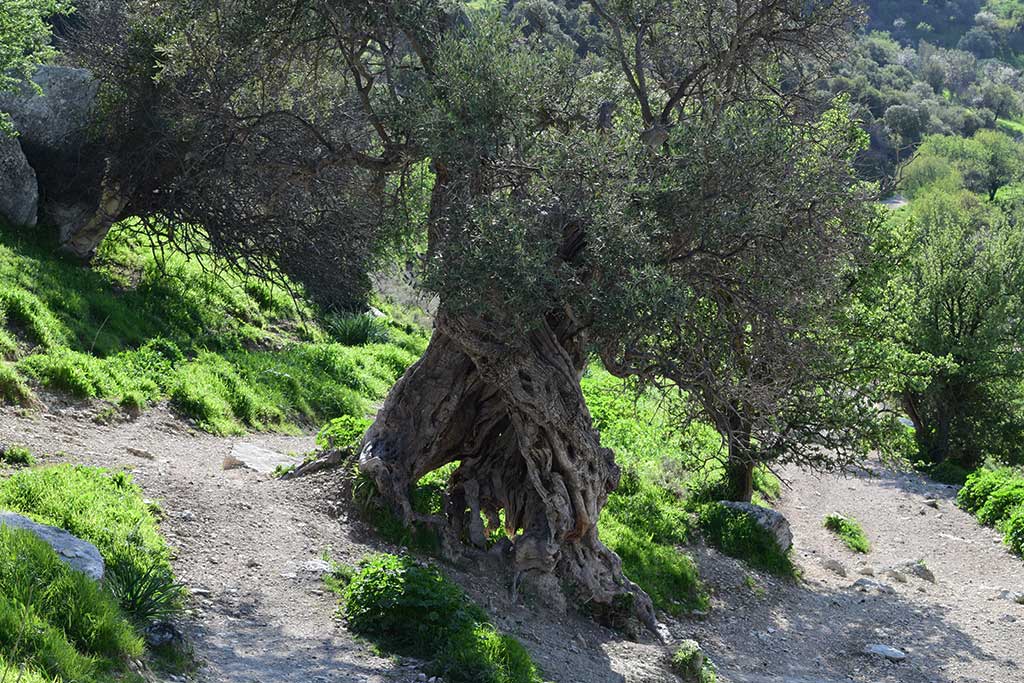 It is easy, when you find an old place out of the blue, to run around like a kid in a sweet shop. However, I have learned to my cost in the past, that this makes it difficult to document the visit in a blog. So in order to get some form of structure we drove through the village, right to the top. The first shot was taken from a plateau there. To one side was this lovely old olive tree.
Village of the Goats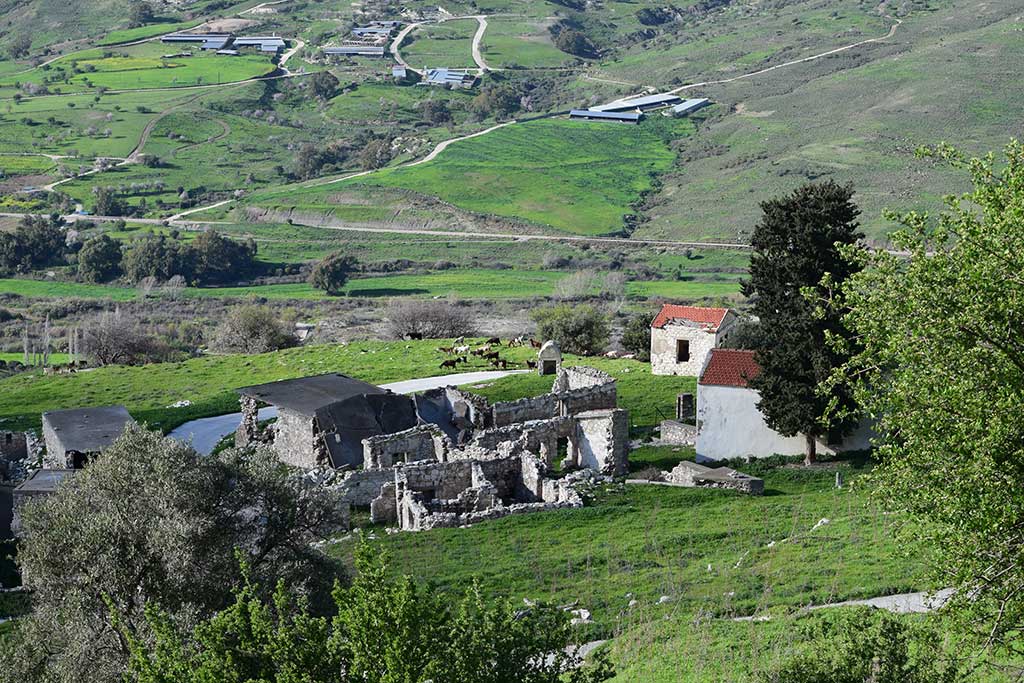 It isn't very noticable from this shot, but the village has a nice mosque, complete with minaret. It is hiding behind the dark tree on the right of the picture. As to inhabitants, there are only goats, and, as you will see, a few pigs.
Nice View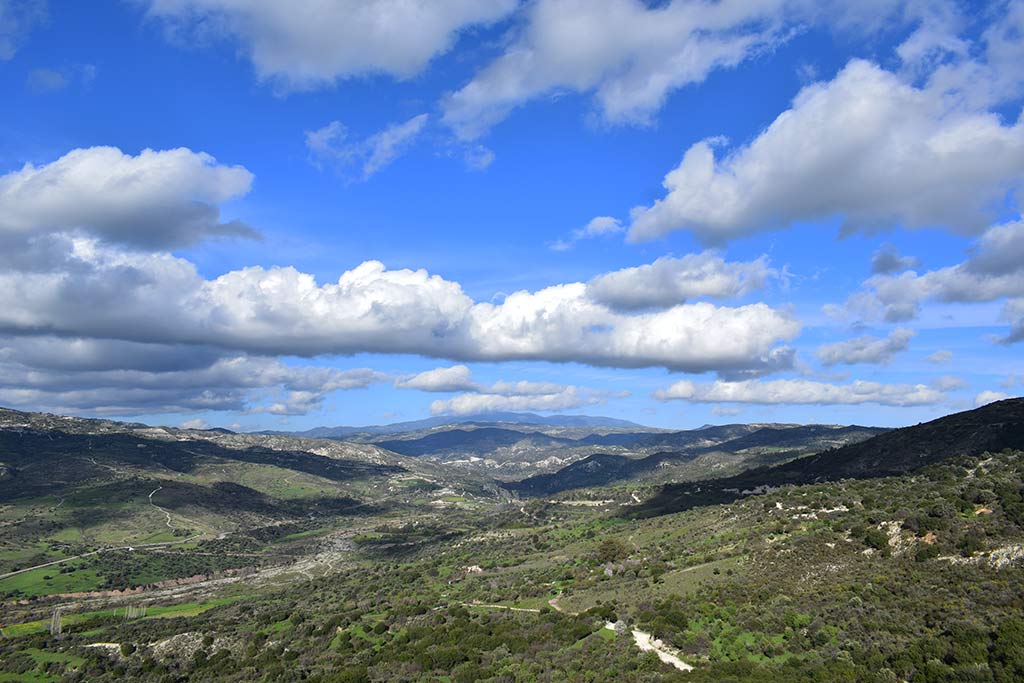 Driving down from the plateau to the rest of the village, I had to stop to take some pictures of the scenery heading Troodos way. It was simply breathtaking.
Really Nice View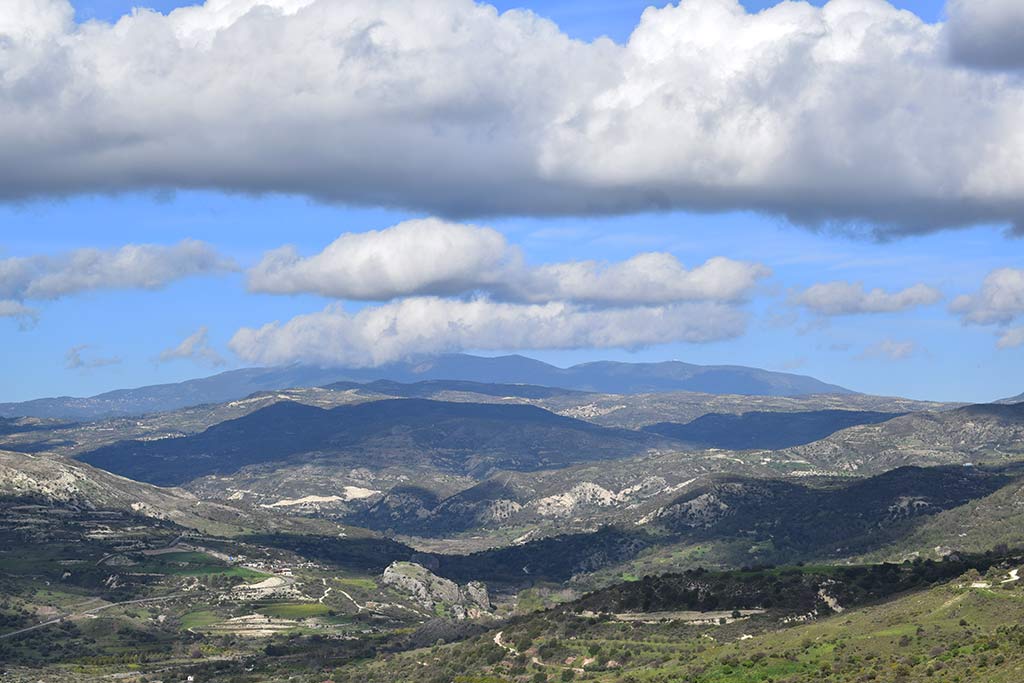 I am a sucker for cloud shadows on rolling hills.
Page 1 of 8