What We Miss
Published 1st of May, 2020
A few days ago we put together a little film showing some of the things we missed in the lockdown. We made the film because somebody was pining for Jumbo. We asked what people were missing, and this blog is a result of that. You can also see that we have been upgrading the capabilities of our blog system during lockdown. We hope you like the change.
Jumbo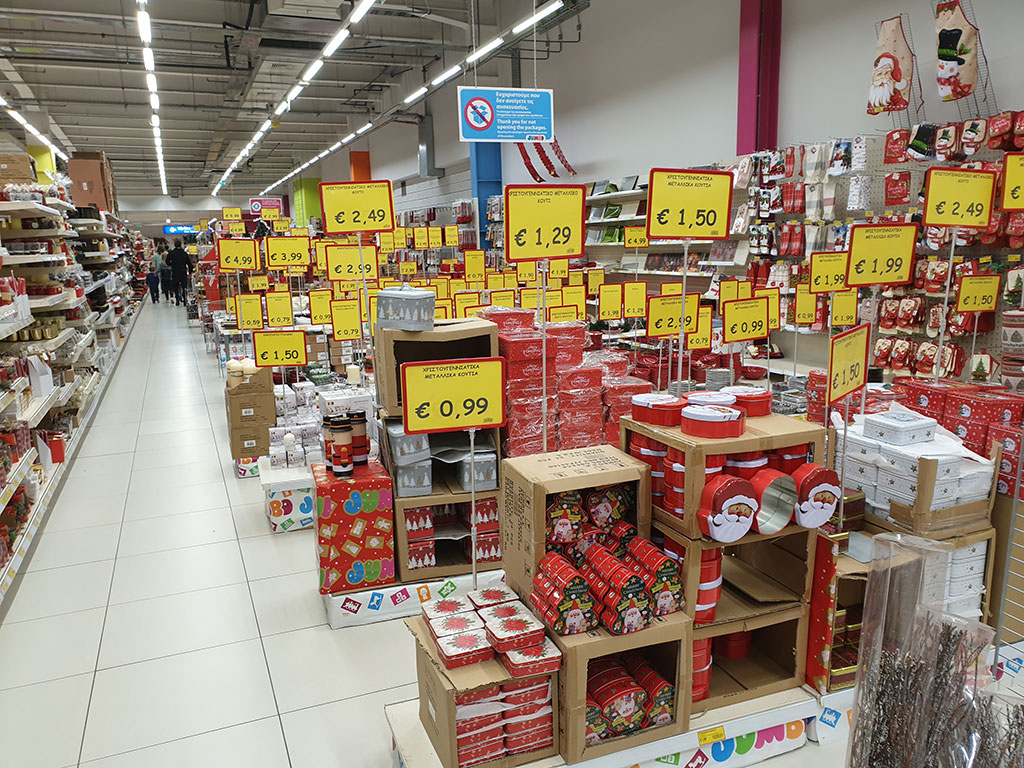 Lots of people are missing Jumbo. Ah, Jumbo, the shop you either love or hate. Whatever your thoughts about it, you cannot deny they pack a lot of shop into each store. It's the music that gets me though, which is why I recorded it when I took this picture, last Christmas. Funnily enough, when I uploaded the film to youtube, it caused an automatic Copyright Claim. This means that the songs they play are actually commercially available tracks, and not just filmed at a local school, which is what they sound like to me. It also means that we can't monetise the youtube film, so if it goes viral and receives millions of views, we won't get a penny. Mind you, I think you need something like 10,000 subscribers on your youtube channel before you can monetise it anyway, and we have 119. So I won't be feeling disappointed anytime soon. However, if you want to subscribe to us, please do.

Stunning View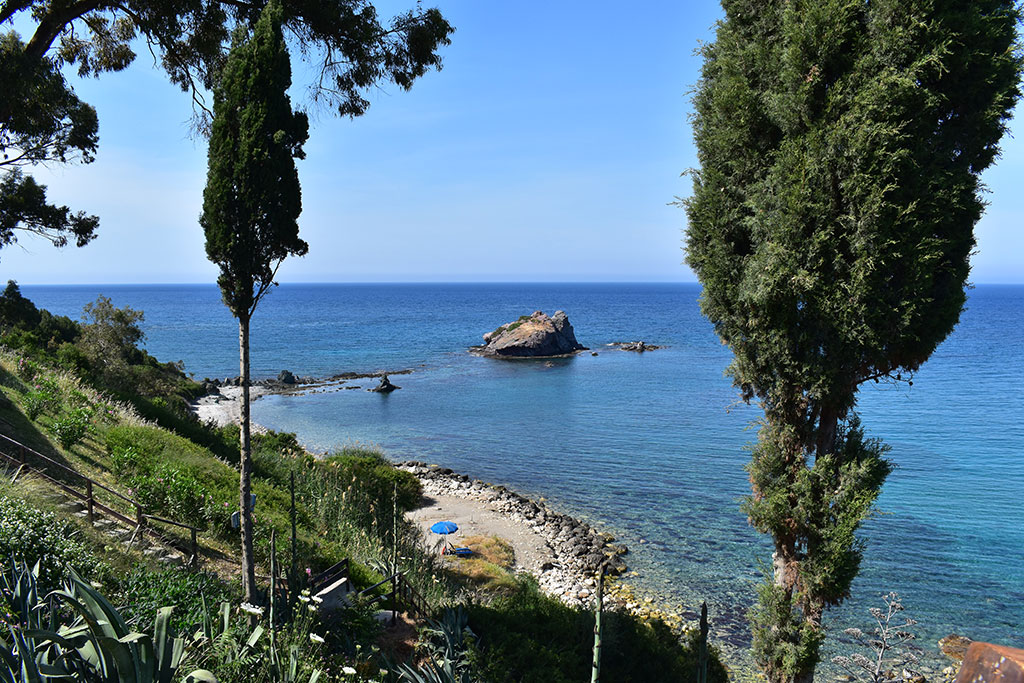 Cyprus is full of beautiful views like this, taken near Aphrodite's Bath. People told us they were missing the scenery. Ok, so you can still see the countryside in a car, but nothing beats just being able to stop where you want and go for a wander.
Paphos Sea Front
We had a lot of requests for Paphos Sea Front. We could have shown the hyperlapse film we made of a walk from Geroskipou to the Castle, but I only recently reshared that. Instead, here is one of the first films we made with our 360 camera, back in 2018. And yes, that's right, our blogs now support youtube and facebook films. So click on that PLAY icon above and watch the movie. Woohoo!
The Akamas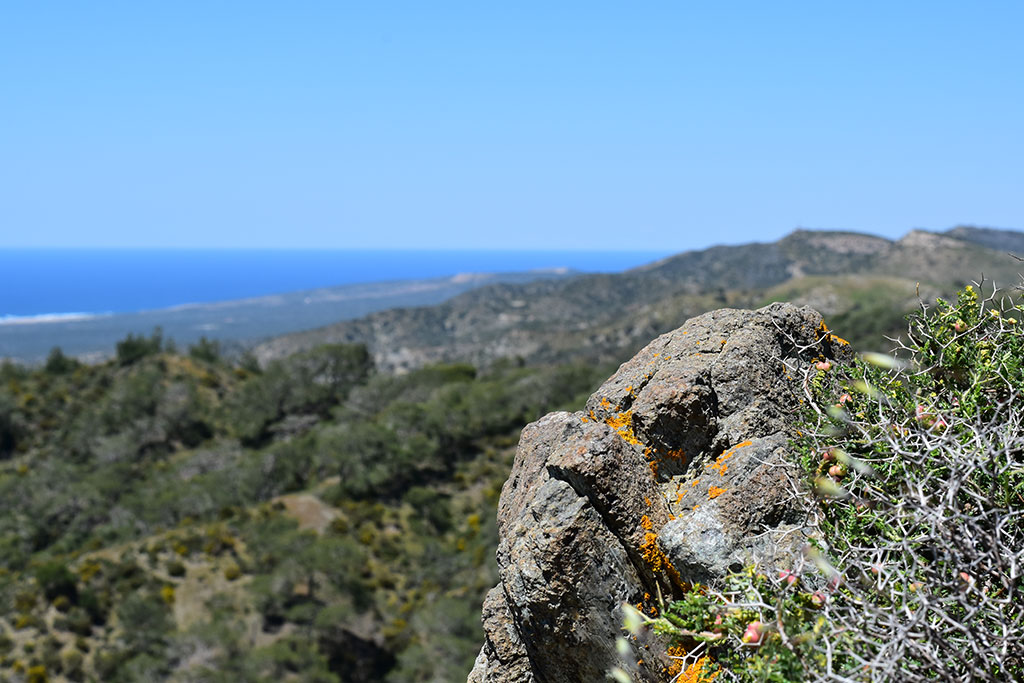 What's not to love about the Akamas? I'll tell you what. Getting a puncture in the middle of nowhere and having to change the wheel while the ladies wander off and photograph some goats. However, punctures not withstanding, there is a lot to love here. It never gets boring. What you can't get from the photos though, is how nice the place smells. There are an abundance of herbs growing here, and the countryside is very heavily scented. Sometimes, you can close your eyes and imagine you are in a pizza restaurant.
Evretou Reservoir
We miss the reservoirs! Amateur fishers with a license will soon be allowed to fish again. Please, please, please take your rubbish home with you once you are done though. And look! The blog system now supports 360 panoramic tours too! How cool is that? These shots were taken with our new, hires 360 camera. For the best experience, view it full screen by clicking the icon in the top right. You can zoom in and everything. If you have a business that could benefit with a virtual tour, then get in touch. Once the lockdown is over, we can help promote your business quite spectacularly.
Anyway, that's enough of the sales pitch. Let's continue the blog.
Page 1 of 3
If you like our blogs and the rest of our content, please consider slinging us a few euros to help us produce more content. Use the Coffee link below if you feel so inclined. Payments are taken on a secure gateway, with no contact!
❤

Good Pages To Visit

FB Page

Paphos Life on Facebook

Like us on Facebook and stay notified of new blog posts.

FB Page

Our Facebook Chat Group

Paphos Chat has been created for people who like our site and want to chat using Facebook. You can also easily upload photos of any size here. A lot of people are members of the Facebook chat group and the main forum. It's entirely up to you.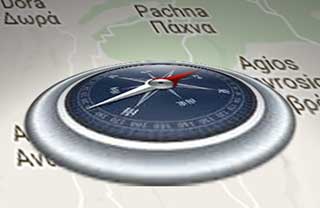 List

Blog Locations

Planning a day out? Then use our map of blog locations as a handy guide. Some of the places we visit our closer to each other than you might think, so take a look and start planning your next adventure...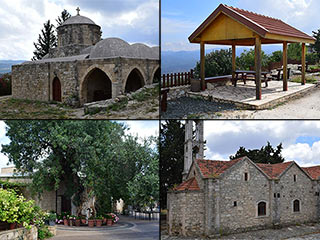 eBook

Cyprus Road Trip 01: the Kathikas - Panagia Loop

Let me take you on a journey around the region of Paphos, Cyprus. Starting at Paphos itself, we travel to Akoursos, then Kathikas, Kritou Terra and Simou. We continue past Lasa and Kannaviou, before taking in the delights of Panagia. Getting a bit more adventurous, we visit the abandoned villages of Statos and Agios Fotios, before passing through Choulou, Letymbou and Polemi, and rejoining the main Paphos - Polis road. The route is suitable for all types of vehicle, and requires no off-roading. The guide contains about 130 photographs including shots of all the road signs you need to pay attention to, as well as some of the highlights you may experience along the way. There are also several maps which will help you keep your bearings. You can do this journey in a day, or you can break it up into chunks. You can also do it in reverse, to get some completely different views. It is entirely up to you.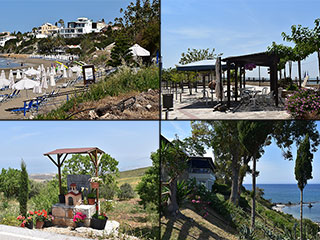 eBook

Cyprus Road Trip 02: Paphos - Coast to Coast

Newly published, our second Paphos Road trip takes you from coast to coast. Visit Coral Bay, Sea Caves, Agios Georgios, various traditional villages and more besides, as you travel to the Baths of Aphrodite on the Polis coast. And on the way back, we throw in an abandoned village for good measure.