Mikri Salamina Sculpture Park
Published 27th of November, 2018
A few days ago we found out about an event organised by Chakra Gallery in the Old Town. A day trip to a sculpture park with a tour provided by the artist responsible for all the creations. We cleared our calender and jumped at the opportunity. We are so, so glad we did...
Distant Sculpture Park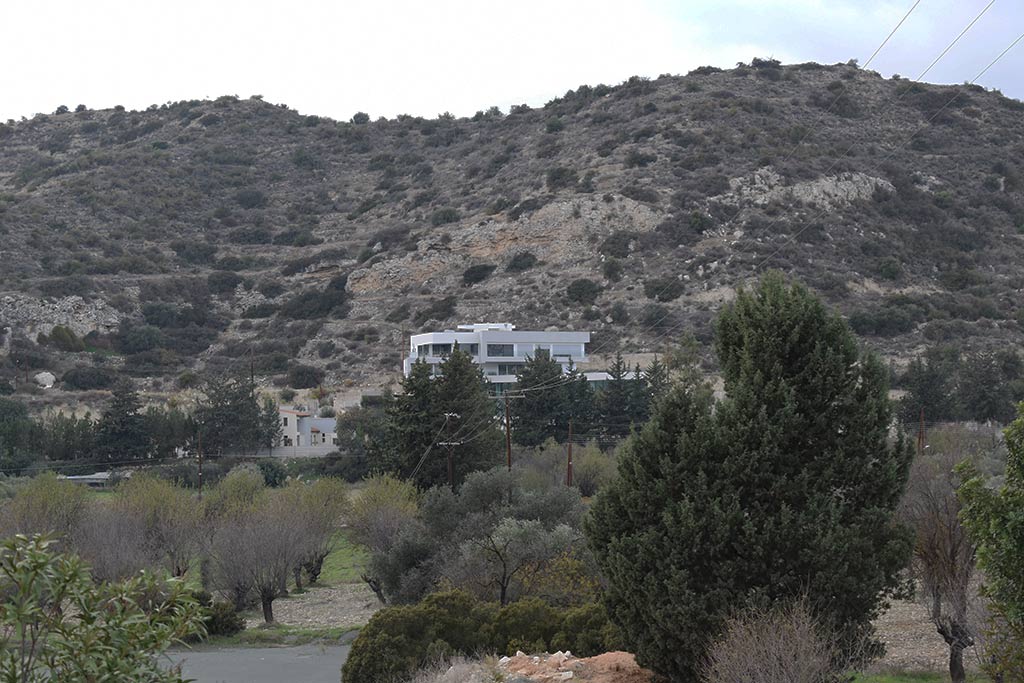 Last saturday we met up with Lauren and Joel from Chakra at their gallery in Old Town Pafos. We were to travel in a convoy with other art fans to the park, which is near the village of Fasoula, above Limassol.
We met up with more people at a coffee shop in the village. I think we overwhelmed the chap running it, and I don't think anybody actually got a coffee out of him, though several of us bought stuff from the stall outside, which was selling household items at €2 a pop.
I actually took this picture at the end of the day, but it makes more sense putting it here. The building you can see is called Art Nest. It is the realisation of the dream of renowned Cypriot Artist Philippos Yiapanis. It lies within the sculpture park, and we shall be visiting both.
We have featured some of Philippos' work in previous blogs. More on that later though.

Park Here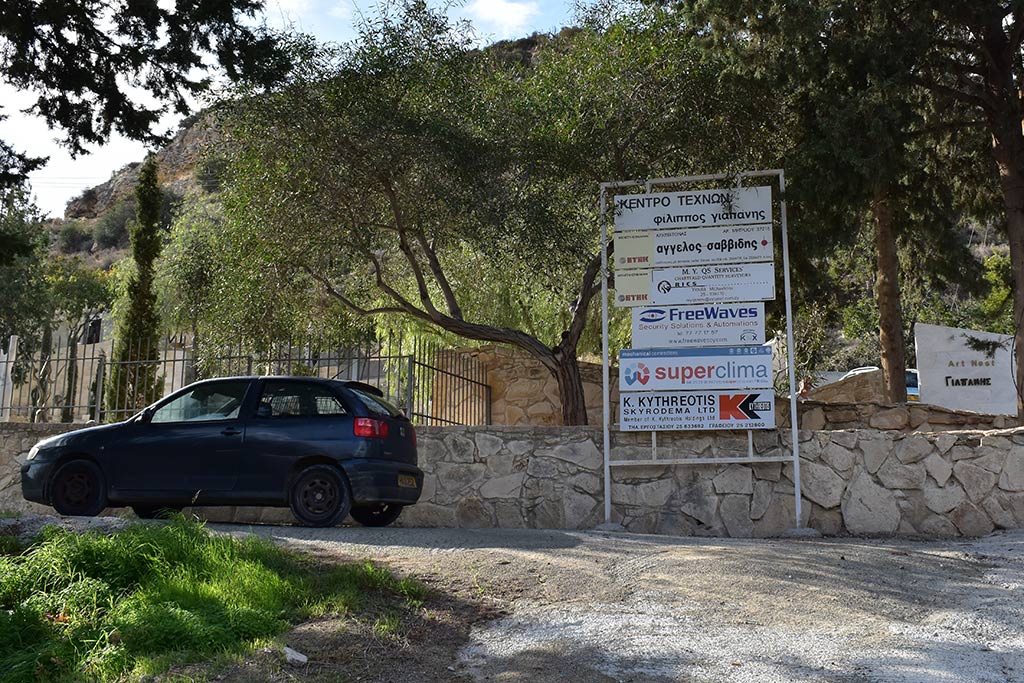 We parked outside the gates, and made our way in. I had no idea what to expect, but I could already make out some nice pieces through the fence.
Now, on this trip, my wife and I took several hundred pictures. I've managed to whittle them down to 100, but that is still 20 pages of photos to see. So I will include a handy link here to take you to half way through the blog. That way, if you want to view the blog in two sittings you won't have to wade through the first set of pictures again.
Wow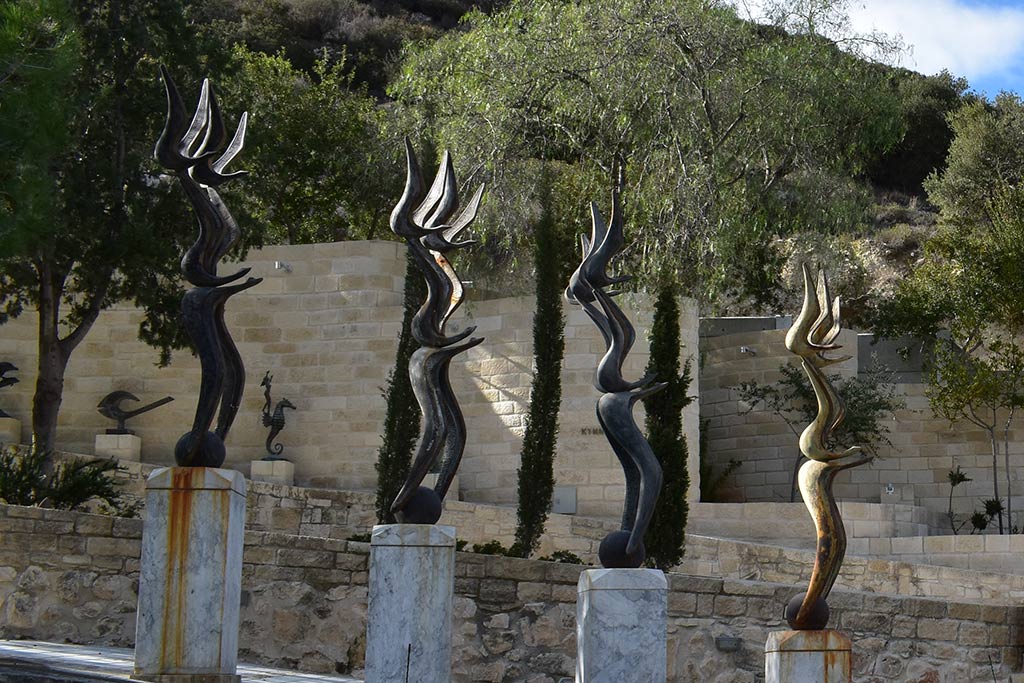 The sculptures by the entrance are amazing. They are also everywhere. Philippos is very prolific.
Disclaimer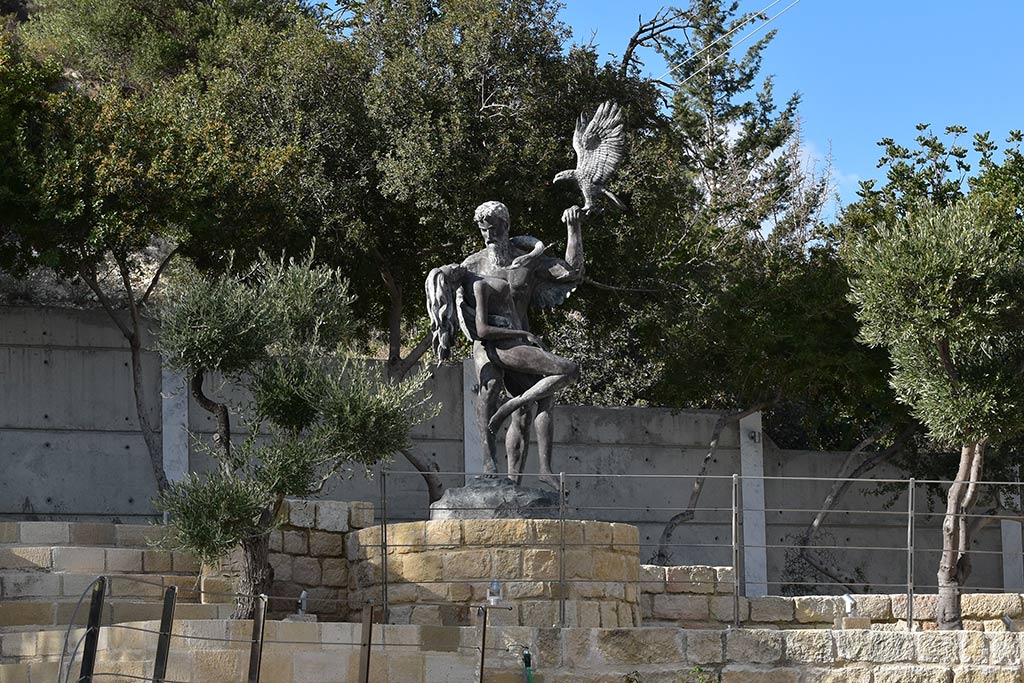 I feel I should point out that though we were given a tour of the park by the artist himself, the opinions expressed in this blog are my own. Any misinterpretations will be down to me. The tour was free-flowing, and we were allowed to wander back and forth however we liked. So I may have missed some explanations or only half heard others. The place is amazing, and it is easy to get caught up exploring it on your own.
The Man Himself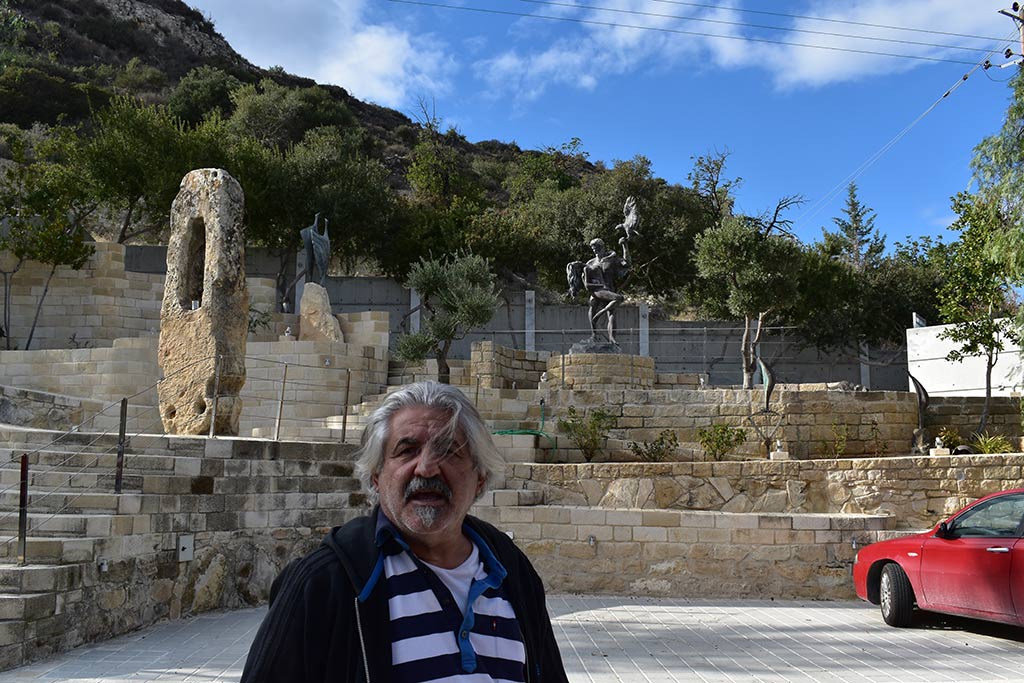 This is Philippos Yiapanis, and boy does he have an interesting story to tell.
Page 1 of 20
If you like our blogs and the rest of our content, please consider slinging us a few euros to help us produce more content. Use the Coffee link below if you feel so inclined. Payments are taken on a secure gateway, with no contact!
❤

Related Blogs: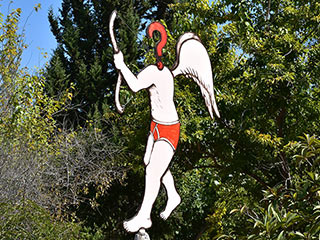 Clueless Cupid
As 2018 draws to a close and the weather deteriorates (but let's face it, we need the rain) it gives me time to publish some of the blogs that I have been sitting on since the summer. The main one will be our trip to the Ayia Naps Sculpture Park. However, before we pay that a visit, I want to pop into one of Paphos' own, less well known sculpture parks. So let's say hello to Pant Man...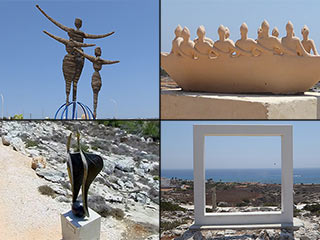 Ayia Napa Sculpture Park
The Sculpture Park in Ayia Napa was built in 2014, and since then has been delighting tourists and locals alike with its eclectic range of art work. Last summer we visited the area and had to include it on our itinerary. What started as an orderly photo shoot soon descended into an excited clamber along the many paths that criss-cross the landscape of the park. Far too numerous to feature them all, we present some of the many weird and wonderful sculptures you can see when you visit this wonderful park.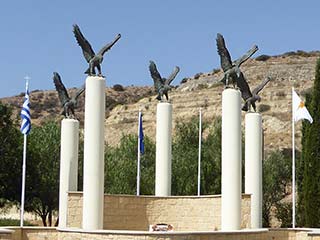 Kouklia Memorial
We recently blogged about a little shrine by the motorway. It turns out that it was placed there in memory of two soldiers who lost their lives in a helicopter accident. I was confused myself, because I knew there was a helicopter crash memorial, but it was a little further away from Paphos, near Kouklia. An internet search revealed that there had been two crashes. So in the interest of fairness, I thought we should take a look at the other shrine. It isn't visible from the motorway, but if you take the trouble to find it, you will not be disappointed, as it is a lovely memorial...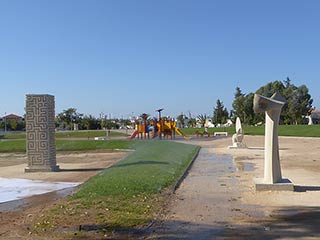 Geroskipou Sculpture Park
As part of Pafo2017, a new Sculpture Park was commissioned in Geroskipou. Inspired by local history, legends and traditions, ten Cypriot and foreign sculptors have created on-site works drawing on the history of the area and, in this way, leaving behind them the traces of the European Capital of Culture. That's what the blurb says anyway. So what are they like?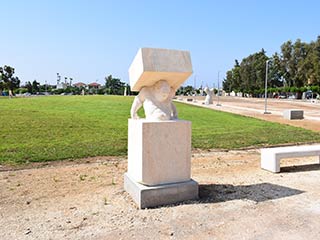 Geroskipou Sculpture Park Update
Last year we blogged about the Pafos2017 Sculpture Park that had been erected in Geroskipou. Well, a little bird told us that more work was afoot, so we took the camera to have a look...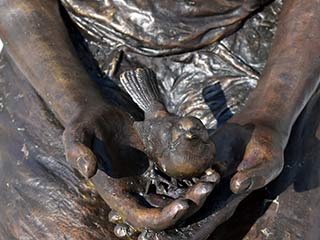 The Girl and the Sparrow
A new sculpture has come to Old Paphos. Courtesy of Cypriot artist, Yiota Ioannidou, the piece shows a young girl, sat by an olive tree, with a sparrow in her hands. It is a thing of beauty, I am sure you will agree...
Good Pages To Visit

FB Page

Paphos Life on Facebook

Like us on Facebook and stay notified of new blog posts.

FB Page

Our Facebook Chat Group

Paphos Chat has been created for people who like our site and want to chat using Facebook. You can also easily upload photos of any size here. A lot of people are members of the Facebook chat group and the main forum. It's entirely up to you.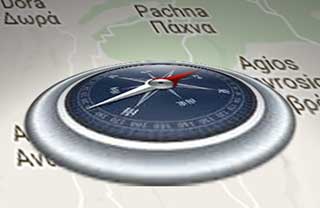 List

Blog Locations

Planning a day out? Then use our map of blog locations as a handy guide. Some of the places we visit our closer to each other than you might think, so take a look and start planning your next adventure...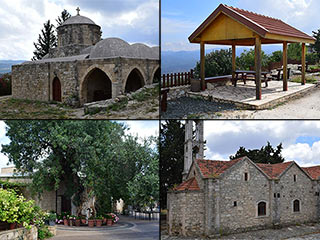 eBook

Cyprus Road Trip 01: the Kathikas - Panagia Loop

Let me take you on a journey around the region of Paphos, Cyprus. Starting at Paphos itself, we travel to Akoursos, then Kathikas, Kritou Terra and Simou. We continue past Lasa and Kannaviou, before taking in the delights of Panagia. Getting a bit more adventurous, we visit the abandoned villages of Statos and Agios Fotios, before passing through Choulou, Letymbou and Polemi, and rejoining the main Paphos - Polis road. The route is suitable for all types of vehicle, and requires no off-roading. The guide contains about 130 photographs including shots of all the road signs you need to pay attention to, as well as some of the highlights you may experience along the way. There are also several maps which will help you keep your bearings. You can do this journey in a day, or you can break it up into chunks. You can also do it in reverse, to get some completely different views. It is entirely up to you.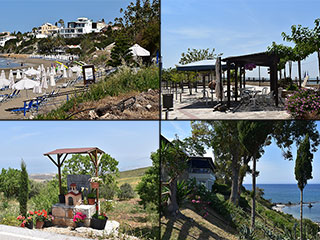 eBook

Cyprus Road Trip 02: Paphos - Coast to Coast

Newly published, our second Paphos Road trip takes you from coast to coast. Visit Coral Bay, Sea Caves, Agios Georgios, various traditional villages and more besides, as you travel to the Baths of Aphrodite on the Polis coast. And on the way back, we throw in an abandoned village for good measure.