Geroskipou Sculpture Park Update
Published 10th of May, 2018
Last year we blogged about the Pafos2017 Sculpture Park that had been erected in Geroskipou. Well, a little bird told us that more work was afoot, so we took the camera to have a look...
The Park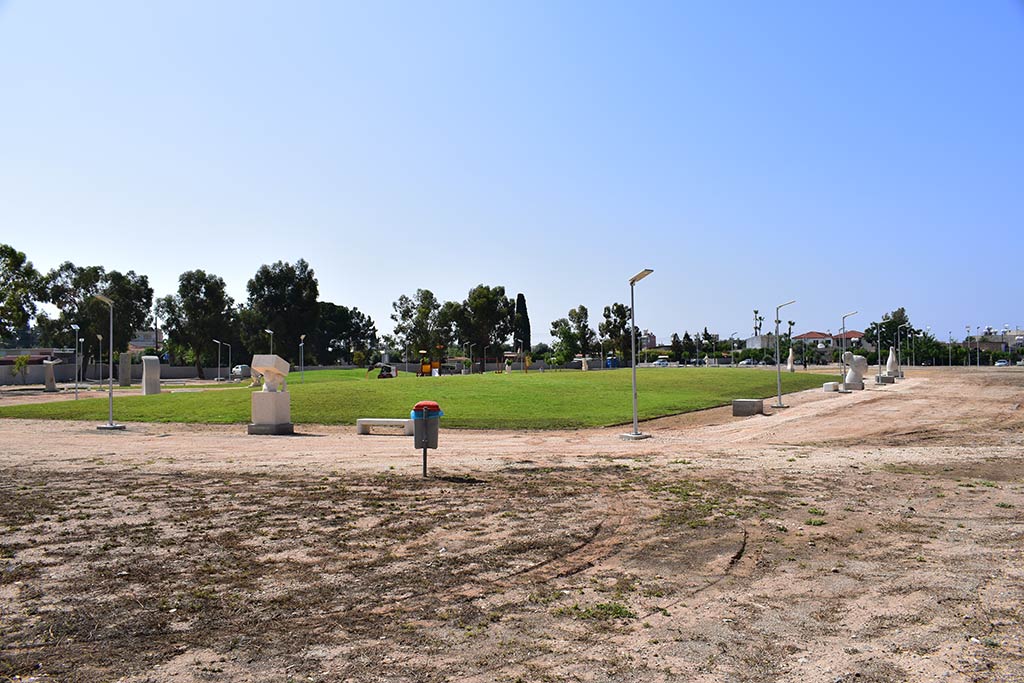 I monitor the viewing figures for our blogs. The recent blog on Paphos Old Town has been seen over 9000 times, for instance, making it our second most popular blog of all time. But this week I was surprised, because over 300 people viewed the blog on Geroskipou Sculpture Park. I wrote that last autumn. Normally, older blogs would expect to get 50 odd views a week. So what was causing the new interest?
A friend of mine supplied the answer, when they emailed me a link to a Pafos Press article about new work that was happening at the park.

Love It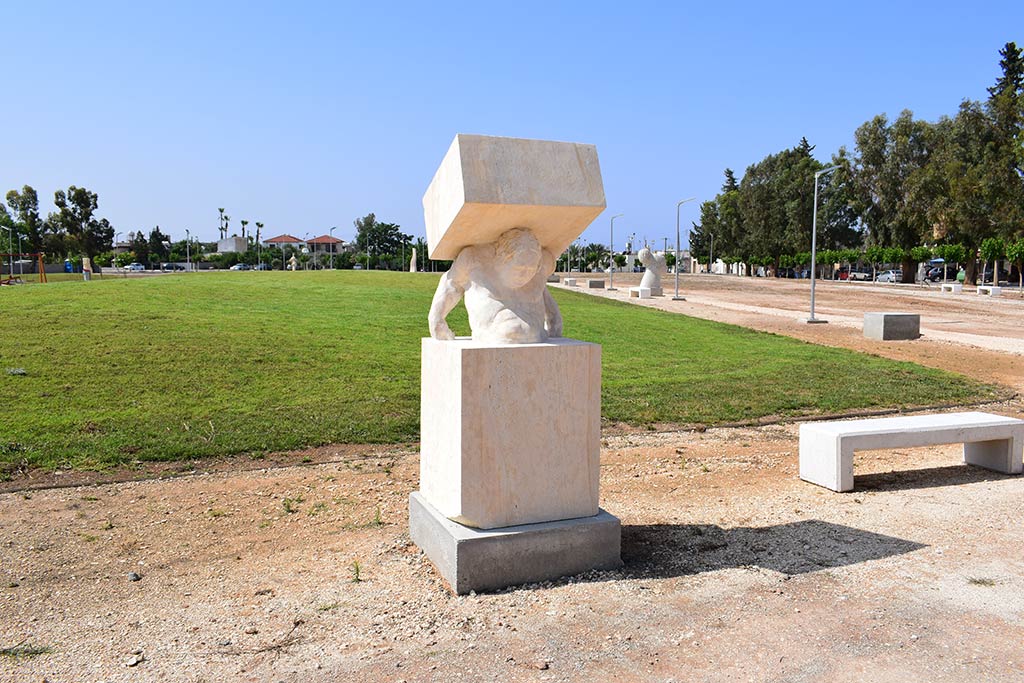 And here is one of the new pieces. I love it! The sculpture is struggling to get out of the stone it was made from.
Empty Plinths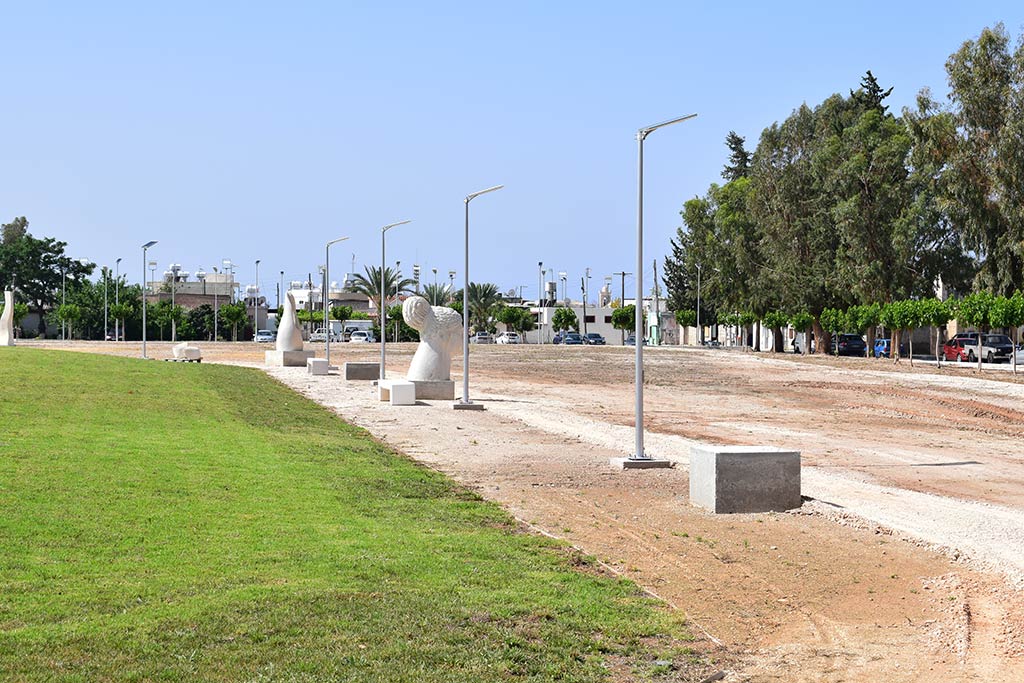 The new work is going on at the moment, as these empty plinths testify.
One of the Originals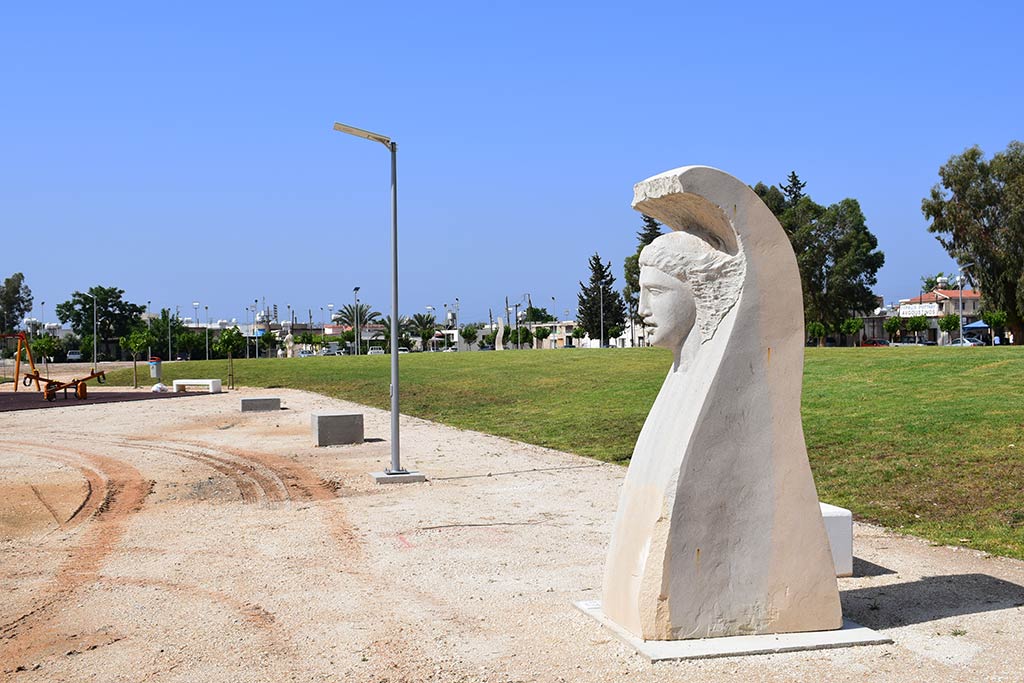 That was there in 2017, but more empty plinths next to it...
Minotaur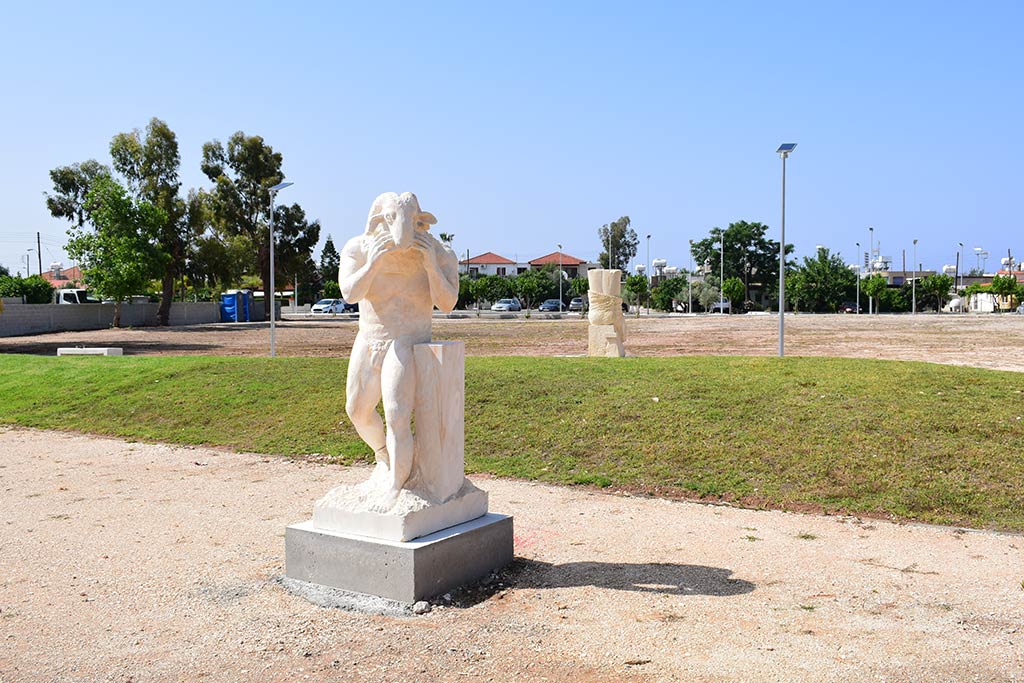 That looks like a minotaur to me. A naked one at that.
Page 1 of 2

Related Blogs: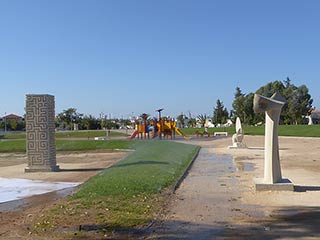 Geroskipou Sculpture Park
As part of Pafo2017, a new Sculpture Park was commissioned in Geroskipou. Inspired by local history, legends and traditions, ten Cypriot and foreign sculptors have created on-site works drawing on the history of the area and, in this way, leaving behind them the traces of the European Capital of Culture. That's what the blurb says anyway. So what are they like?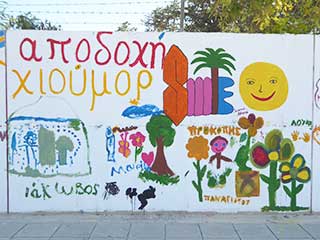 The Geroskipou Mural
When we went looking for the new Geroskipou Sculpture Park, we also wanted to take in the Old Camp, as we had seen it previously in passing, and thought it deserved a closer look. As luck would have it, they were right next to each other. However, what we didn't expect to find was a large mural that had appeared, on one of the walls of the camp. As a result, this article is somewhat larger than we originally anticipated, so sit back and enjoy the art...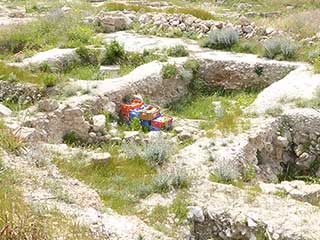 A Geroskipou Mini Mystery
After our last blog of the strange monument near Mandria, we were delighted with the response, so we thought we would post these pictures of another forgotten site, this time in the heart of Geroskipou. Did anybody work on this site in the past, and if so, can they say why excavation work seems to have halted mid dig?