Foinikas Revisited
Published 3rd of October, 2017
When we first blogged about Foinikas it was springtime, and the abandoned village was bathed in a sea of yellow. It was always an essential destination on our holidays, but we had never been in Spring, so it came as a pleasant surprise. However, it made it difficult to explore, as you never know what you might tread on when you have to wade through thigh-high flowers. As frequently happens with our blogs, people posted more information about the site in the comments. Of particular interest was the age of Foinikas. Apparently, it used to be the regional head quarters for the Nights Templar, when they ruled the island. So we decided to pay another visit a few days ago, and explore it in more depth...
Let's Start Near Nata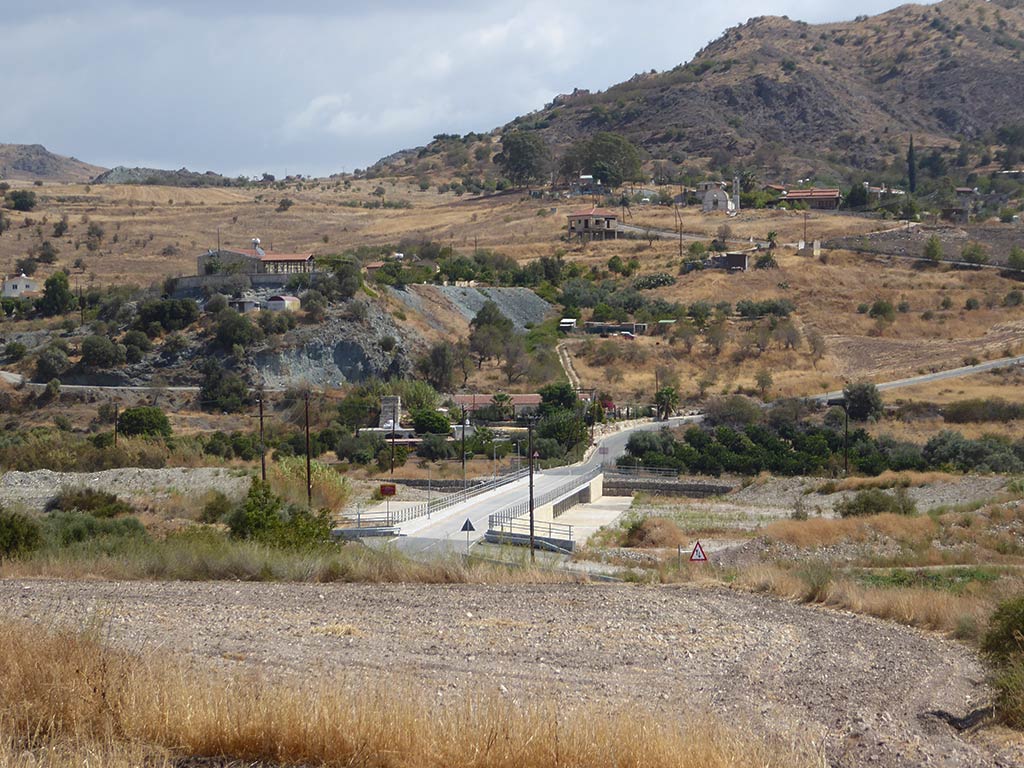 If you remember Max's blog on Sinti Monastery, you will know where this is. It is the new bridge than crosses the Xeros River. You need to approach it from Nata, and turn right just before it.
NB: please remember that while this blog is a record of a journey we took, you will be taking your own journey, and you will be responsible for your own actions. So if you drive into the river by mistake, it is down to you. If you are at all unsure about any aspect of any trip, just don't do it! Get out of the car and check the route ahead. If it looks uncomfortable, just back off.

Take The Low Road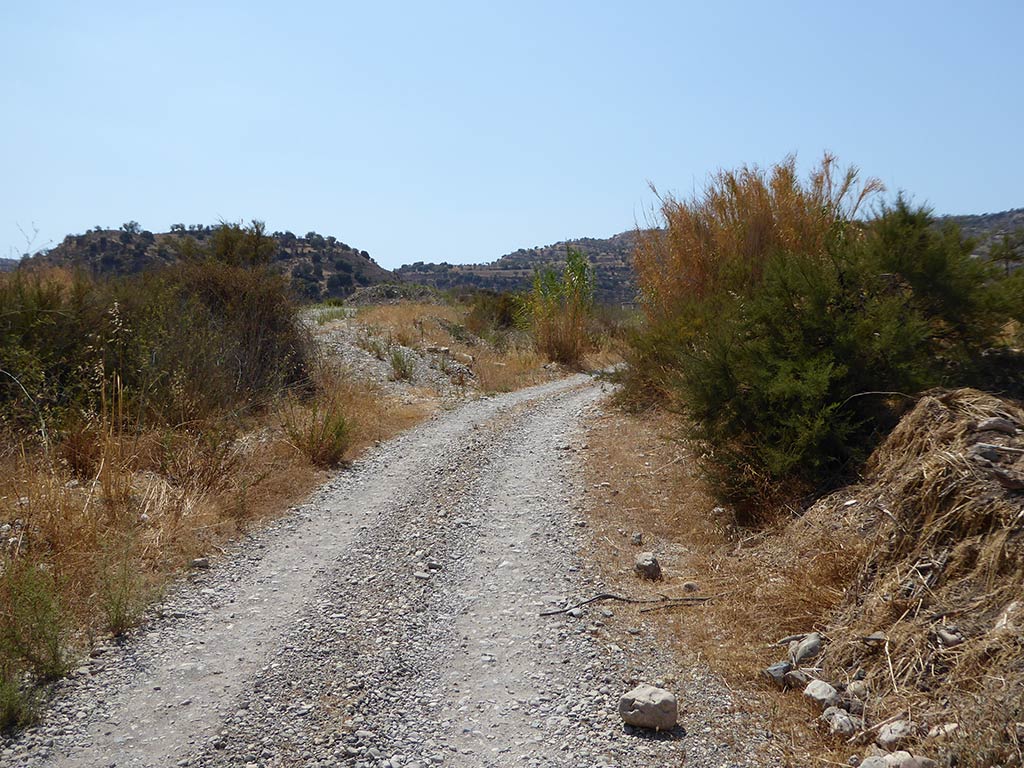 Cypriots drive to Foinikas in a variety of cars, as the banks of the reservoir provide good fishing opportunities. We always use a 4x4, but at the moment the track is in fairly good nick.
Keep Near To The Cliff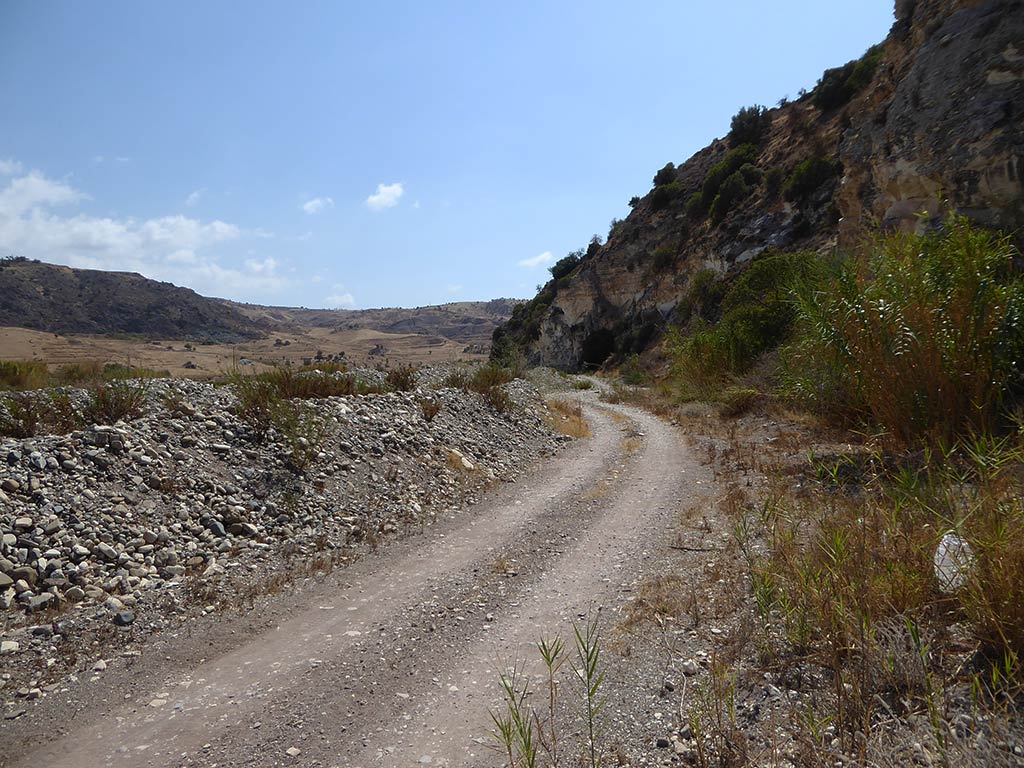 Stay on the main track and you will never stray far from the riverbed. There are numerous tracks going off to your right and left. Most of these will just rejoin the main track later on.
In Spring This Had Lots of Water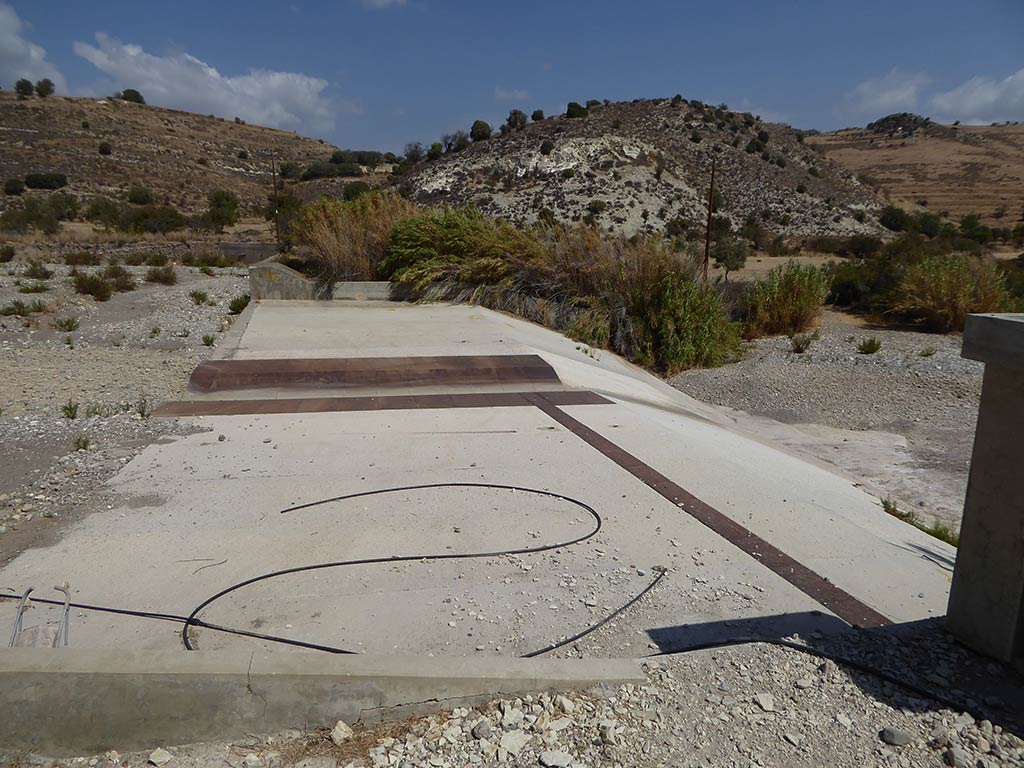 After lots of rainfall the Nata Route can get blocked off. In spring this was a raging torrent, though in most summers it is like this.
An Odd Wall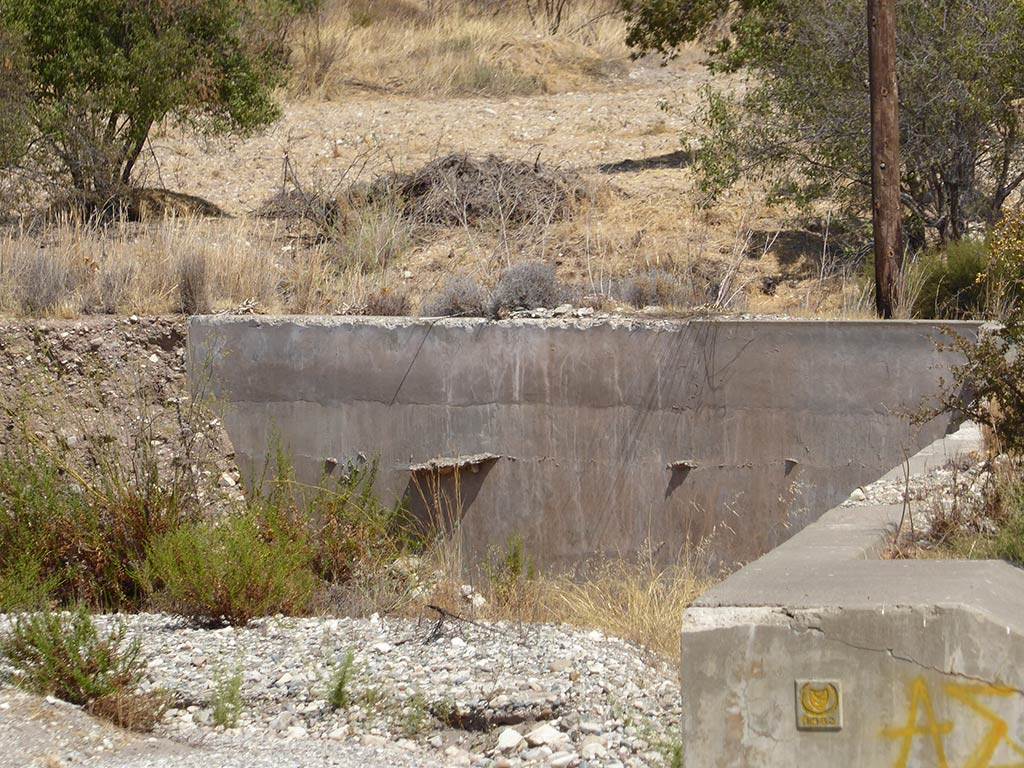 This looks like an odd picture to include in the blog. However, there is a good reason for this. On the other side of the wall is a gravel slope. We once approached the river from that side, and were going to drive up the rather steep incline until a little voice told me to check the route first. It would have been a bit of a disaster if I had driven off it.
Page 1 of 13