Fabrica Hill
Published 12th of November, 2017
We've driven past Fabrica Hill many times over the years, and often wondered what was up there. (It's the area of land diagonally opposite The Mall, in case you didn't know). After comments and photos started appearing on the forum about the erection of a raised walkway, we decided a visit was overdue. With no expectations of what we would see when we got there, other than a vague feeling of disappointment that despite what it looked like, they weren't building a roller coaster, this is what we found.
Interesting Ruins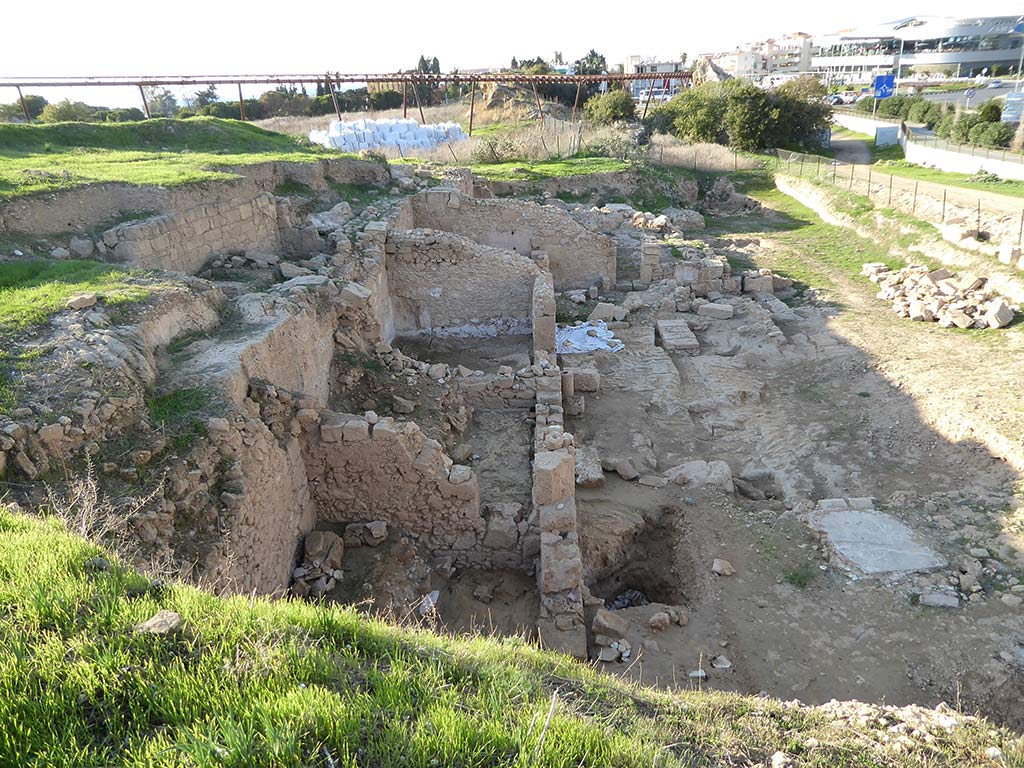 To find a place to park, we approached from the direct of Kato Paphos, coming up below the big church of Agioi Anargyroi. You can park in an area just before the dual carriageway. This is the first view you see.

Bags Of Gravel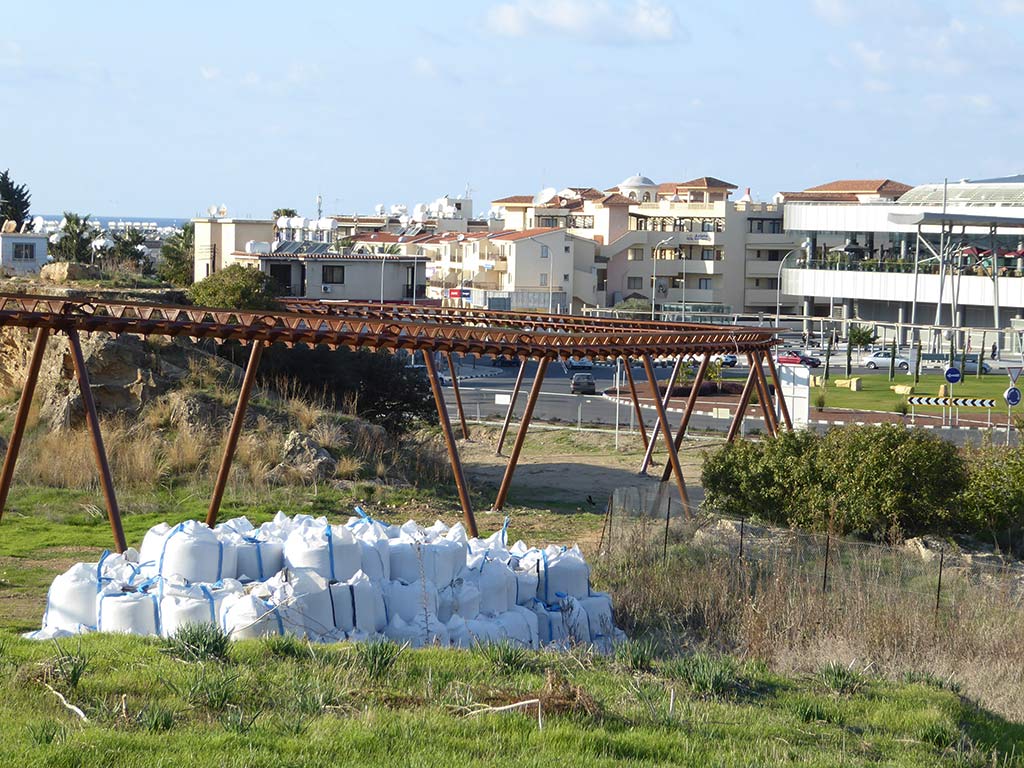 To me it looks like they are building a roller coaster. The official line, though, is that it is a raised walkway.
Walkway Route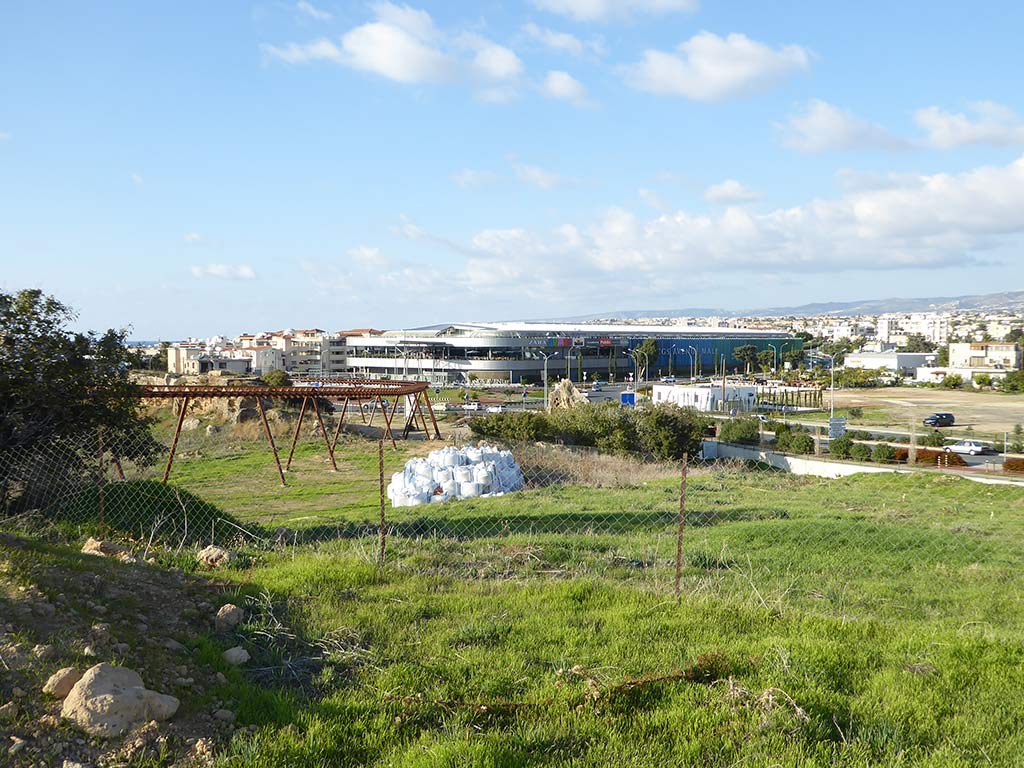 Another guess would be a tramline. Given that Cypriots often don't seem to like walking, I could certainly believe this.
End Of The Line?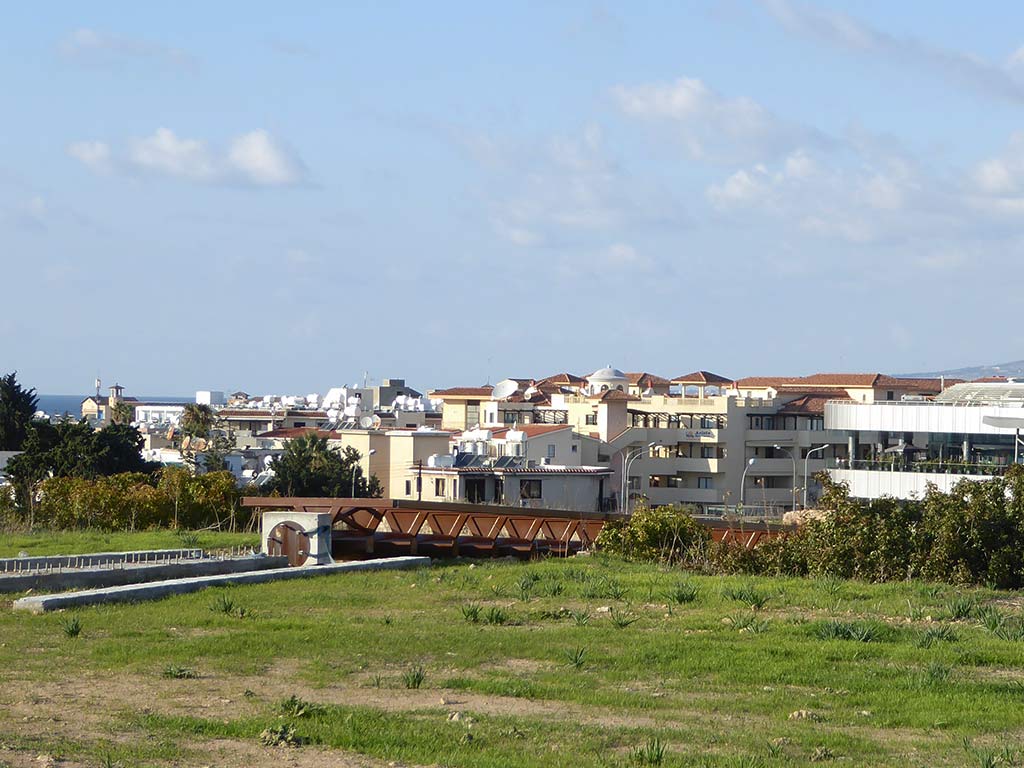 This is where the construction ends. You are deposited on the top of the hill. So what can you see once you are here?
To The Right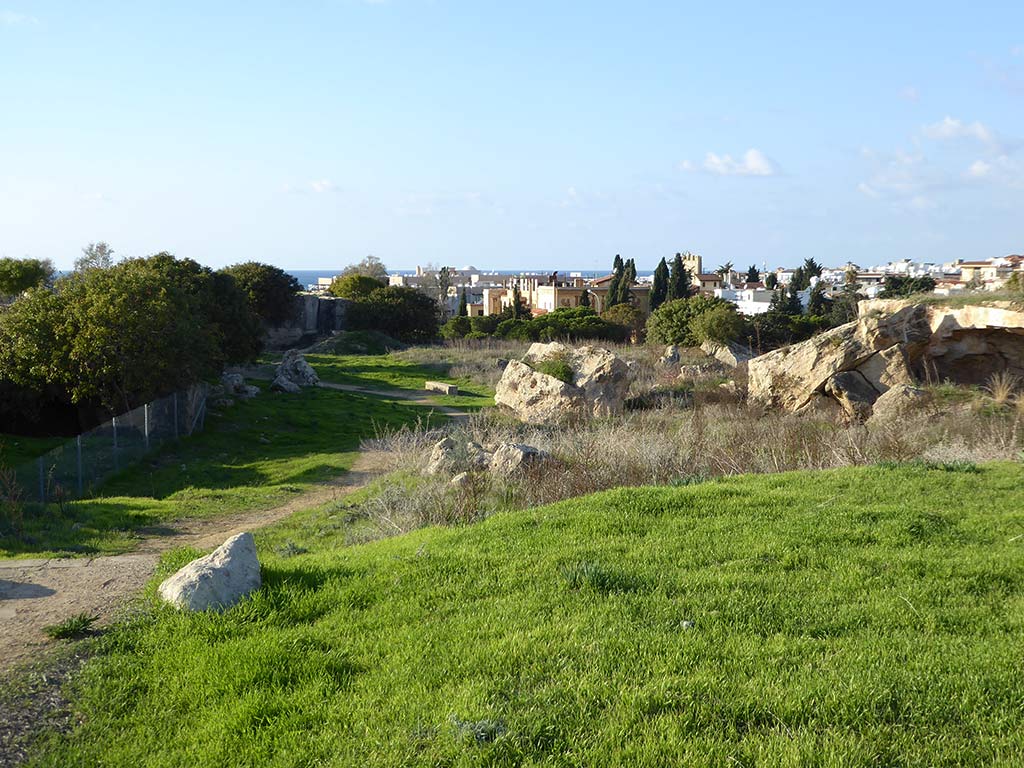 Well, the main path splits in two. We took the right hand route, sloping down slightly. I was guessing it would loop round to the other route anyway.
Page 1 of 6