Beyond Fabrica Hill
Published 28th of November, 2017
A few weeks ago we blogged about Fabrica Hill. We went to find out about the new walkway, and to see what was on the hill. The blog was very popular, but left people chomping at the bit for more. Why didn't you feature the amphitheatre? Where will the walkway end? Why are there never any hedgehogs in your blogs? Most of these questions were asked. So the other day, we went back to find the answers. Not only that, but we also found that most elusive of creatures, an artist's impression of what the walkway will look like when it is complete. So read on to find out...
A Familiar Site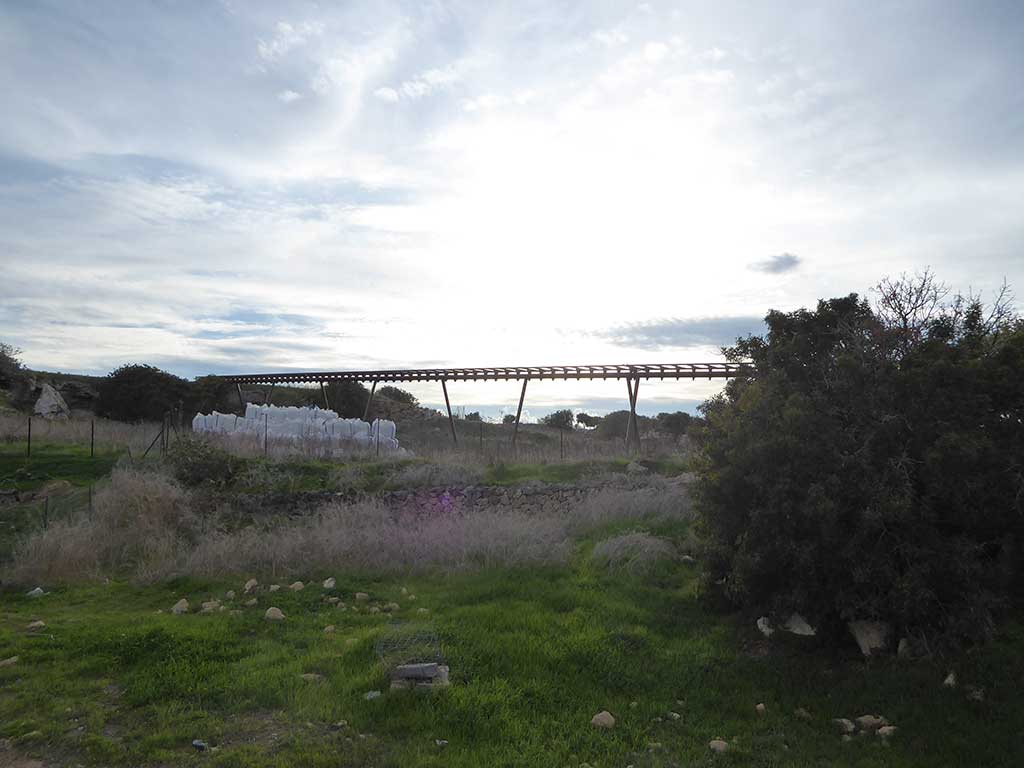 We parked in the same spot we did last time. We were going to park around the other side of the hill, but there are a lot of diversions in place at the moment, so in the end we gave up and parked in familiar territory. As before, we approached from the direction of Kato Paphos, coming up below the big church of Agioi Anargyroi, and parked in an area just before the dual carriageway.

Pre-Assembled Walkway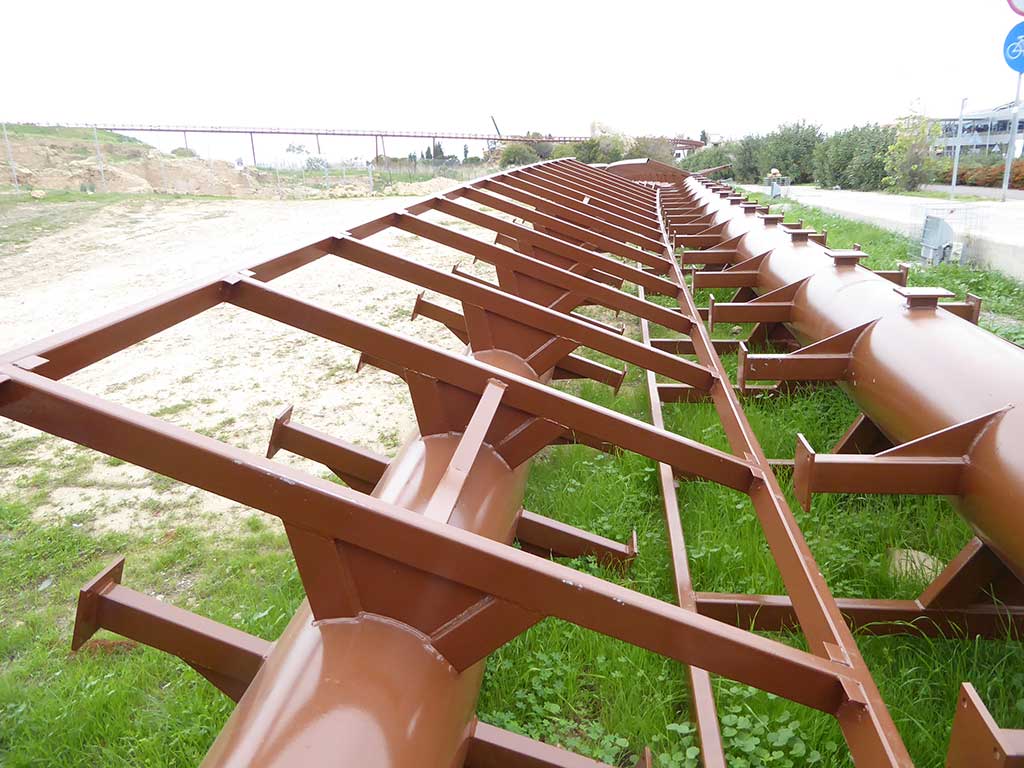 While we were in the carpark we noticed some pre-assembled walkway pieces lying in the grass. We took a quick photo so you could see what they looked like close up.
The Side of the Hill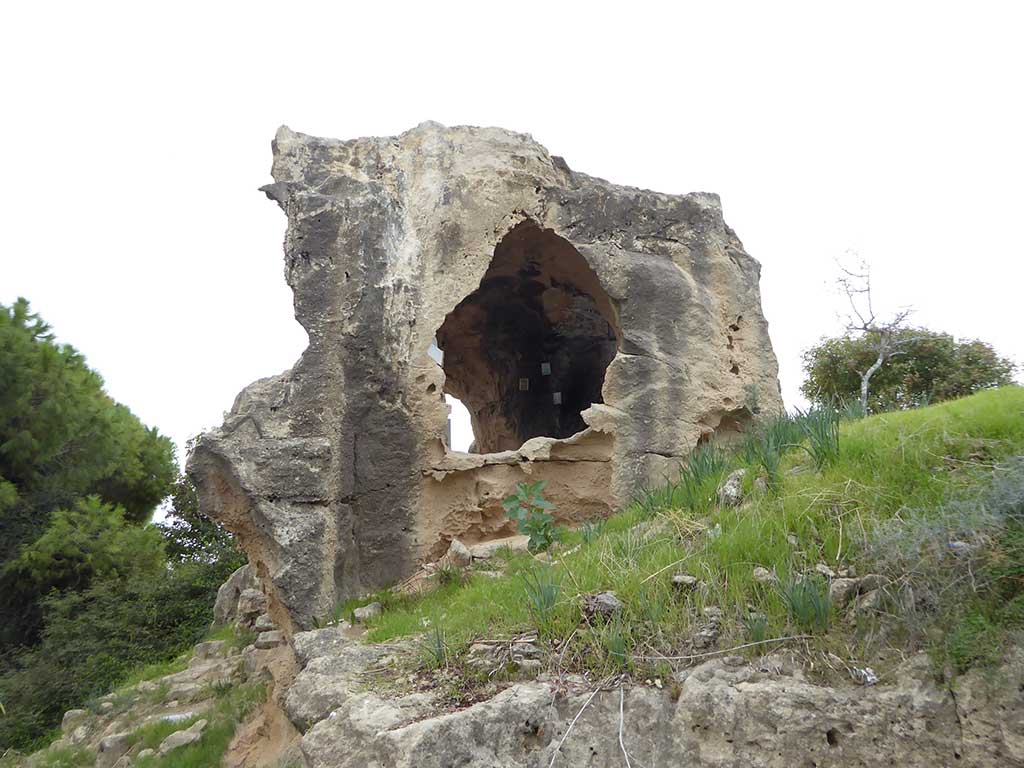 This time, we wanted to visit the Amphitheatre, so we avoided the hill, and walked around the side. You soon come across this little shrine.
Bit of a Clamber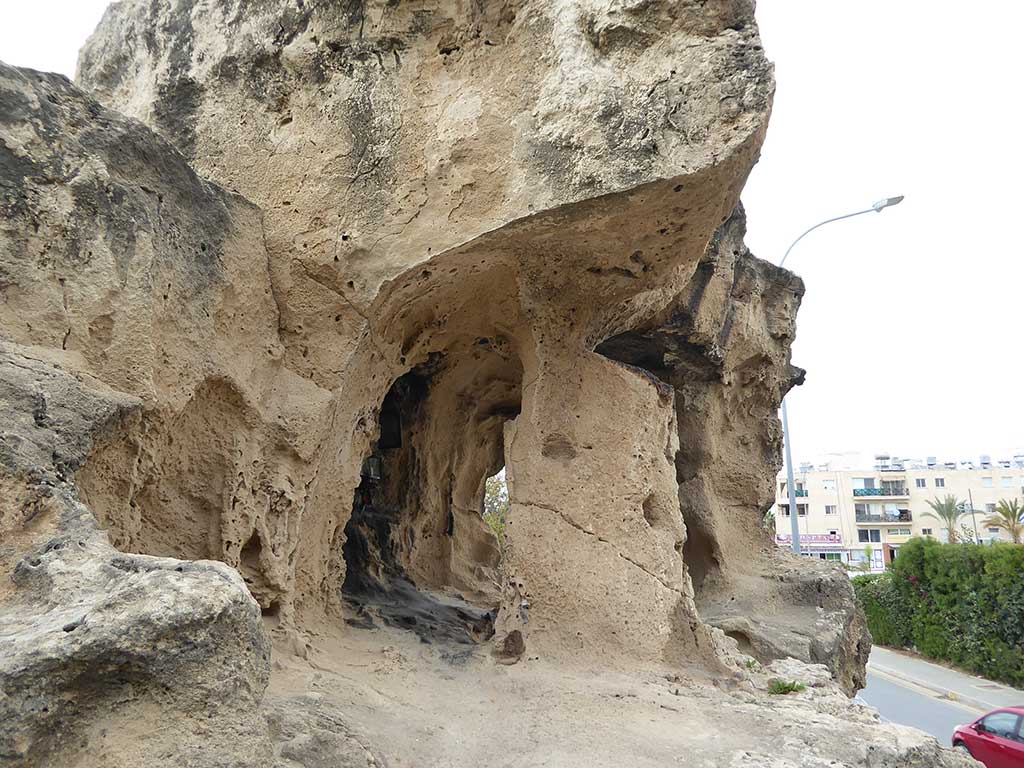 A quick climb and we are there.
A Typical Shrine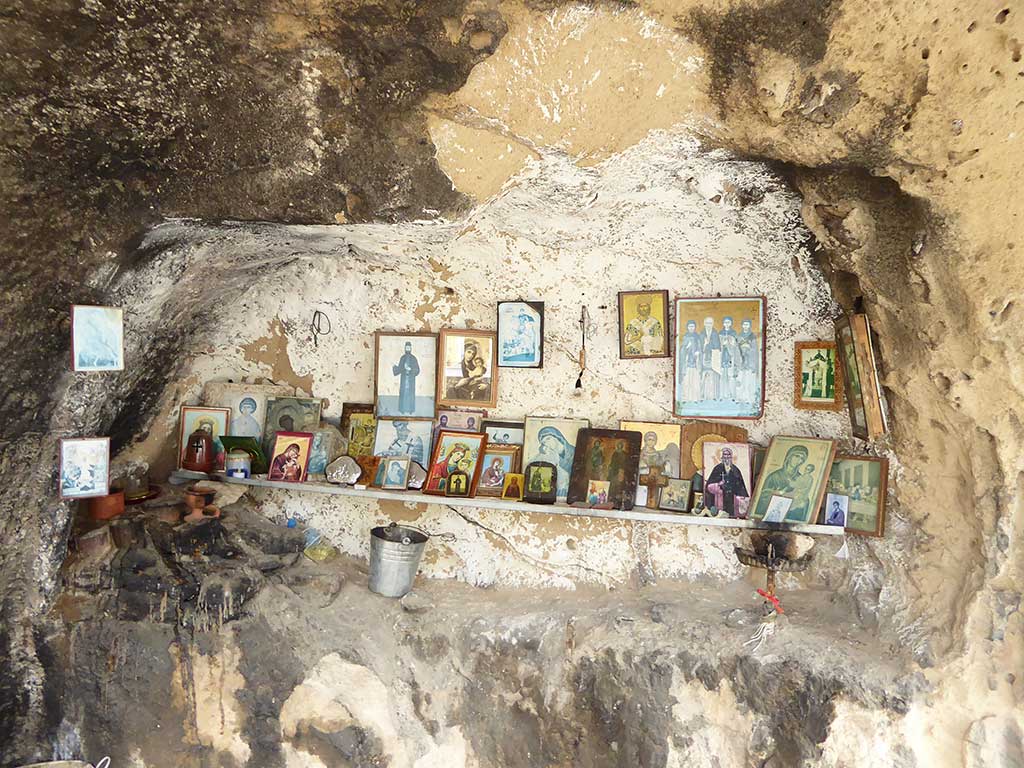 I still think it's lovely that Cypriots can leave these shrines open without fear of them being vandalised.
Page 1 of 9