Cape Drepanum Necropolis
Published 9th of January, 2018
It's time for another guest blog from Max. This time, he's been to the edge of the Akamas, to have a look at some of the caves at Cape Drepanum. Over to you, Max...
Almost unknown are the ancient caves above the little Agios Georgios harbour (Peyia district). The normal tourist is either guided to the Greek Church right on the cliff or the little chapel 50 m opposite. More important however are the excavations of 3 churches and a bath from the 6th century.
The necropolis lies at the brow of the cliff with tombs carved into the rock and I believe that it is much older, at least Greek/Roman time.
There are two separated sections of caves and the access of the section right under the restaurant is not that easy if you are of a certain age. There is a bench right on the cliff and from there you have to go down.
Section One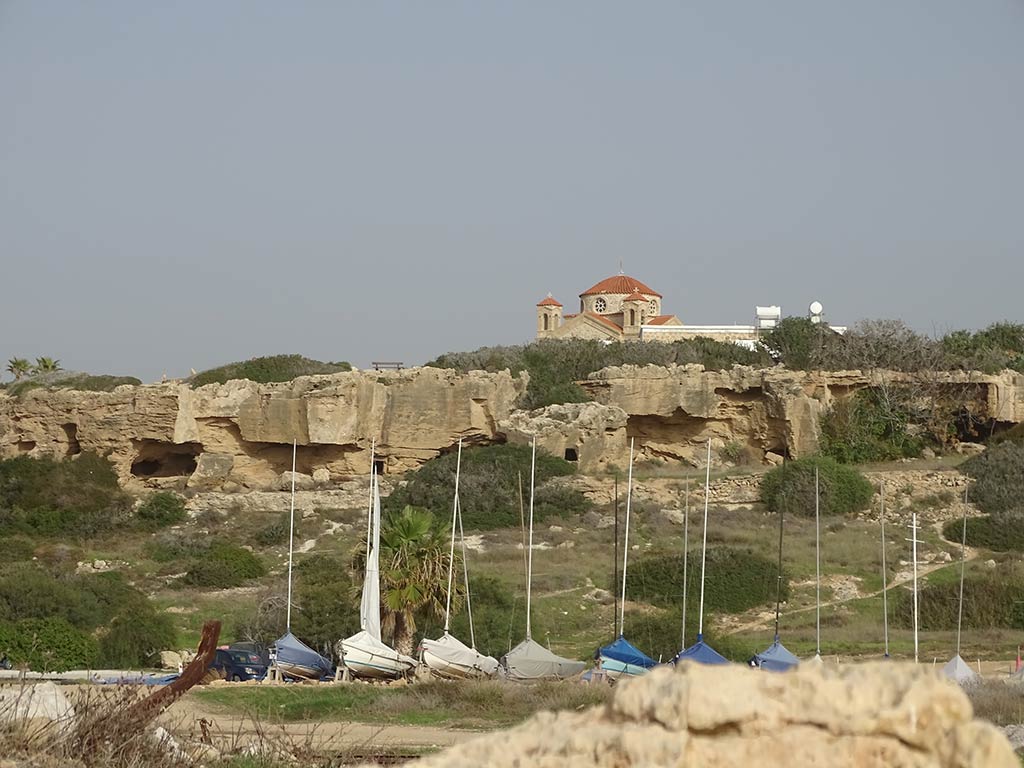 This photo shows the easier access from the harbour, by the lower carpark.

Section Two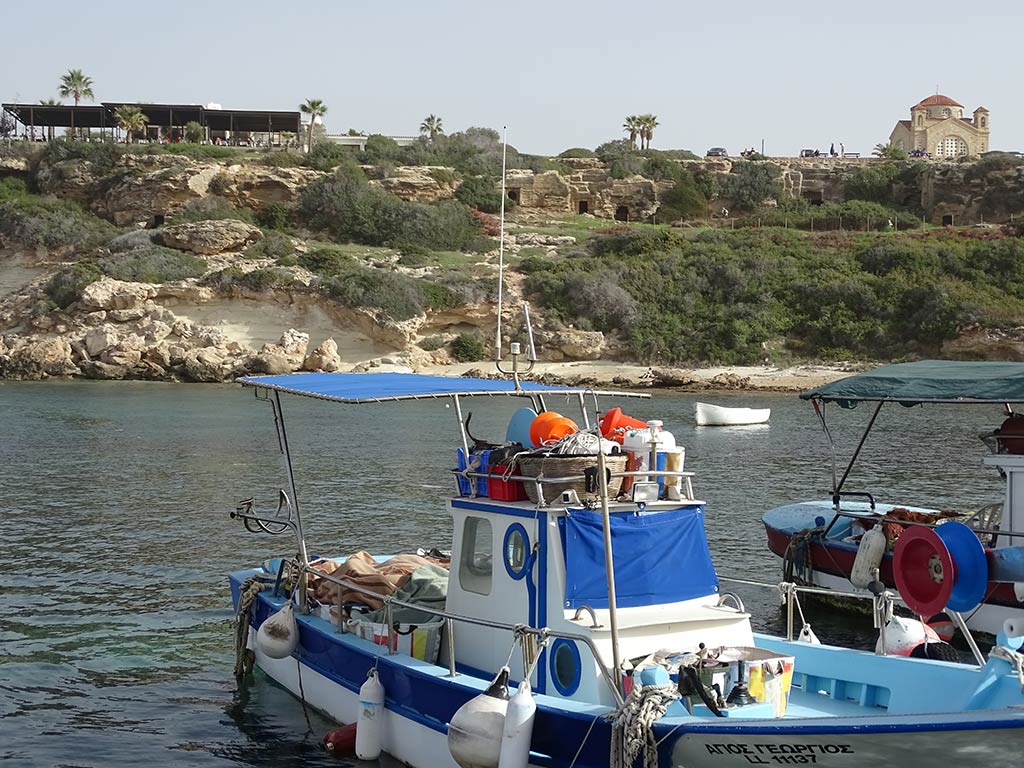 Here one can see the other section, access from the bench on the top of the pic next to the church.
General View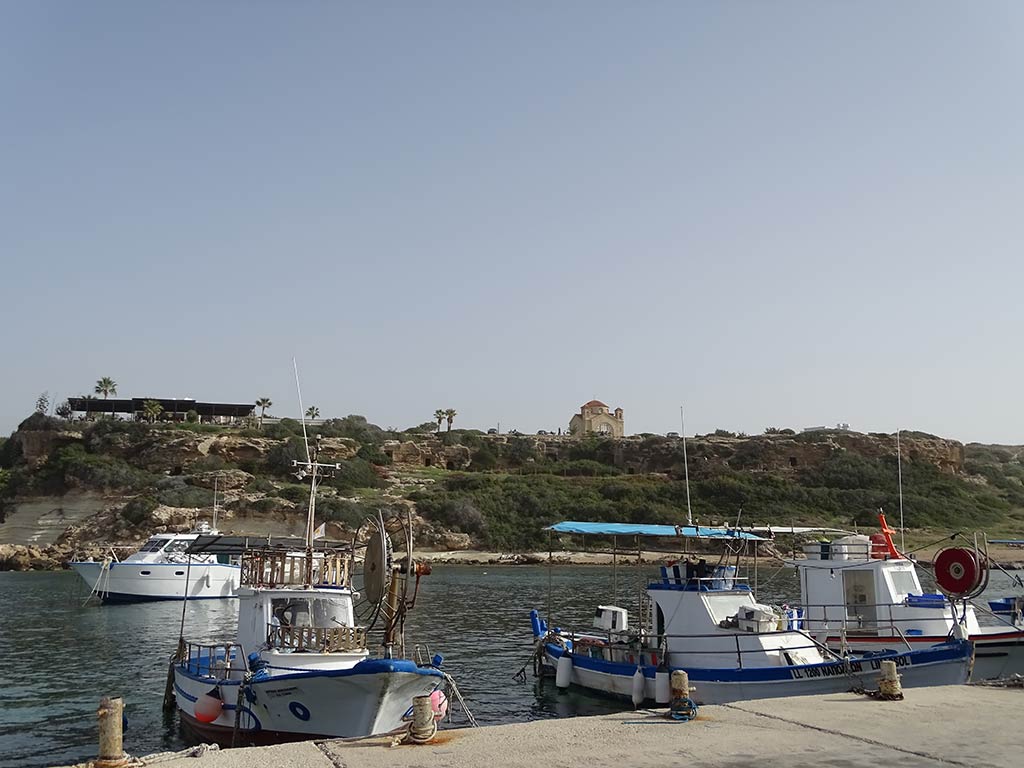 As you can see, the whole area is quite picturesque. You could be forgiven, from this location, for underestimating the amount and quality of the caves here.
Under The Restaurant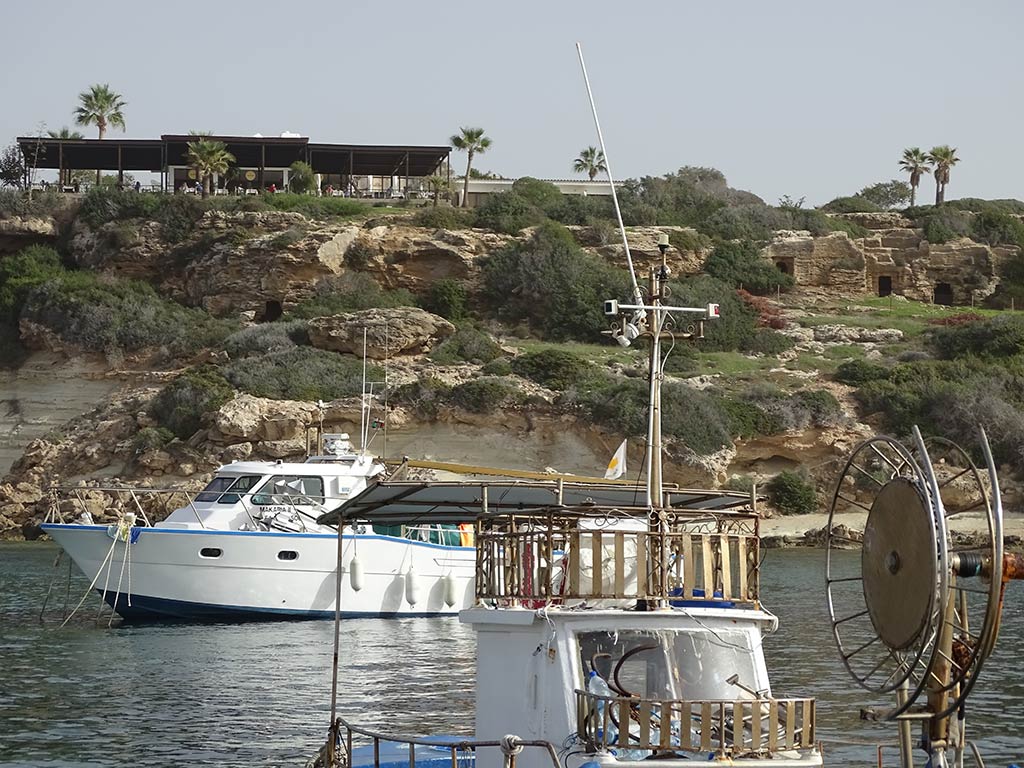 If you look carefully though, you will see more and more caves.
From The Caves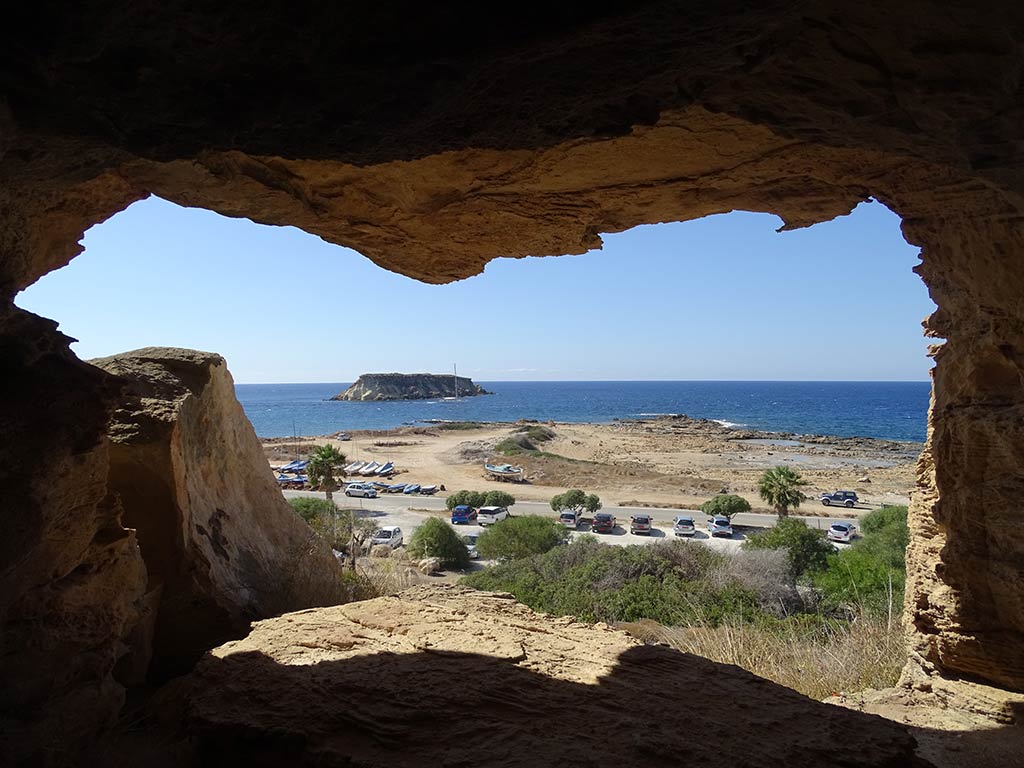 As I said earlier, the caves in section one are very easy to access. Just across from the lower carpark there is a small path uphill...
This is the view from one of those caves, towards Geronisos Island and the parking.
Page 1 of 5