Polis Archaeology
Published 26th of September, 2022
Polis lies on the North Coast of Paphos. It isn't known for its archaeological splendour, but there have been a couple of digs there, so we thought we would have a wander through the ruins to see what we could see...
On A Clear Day...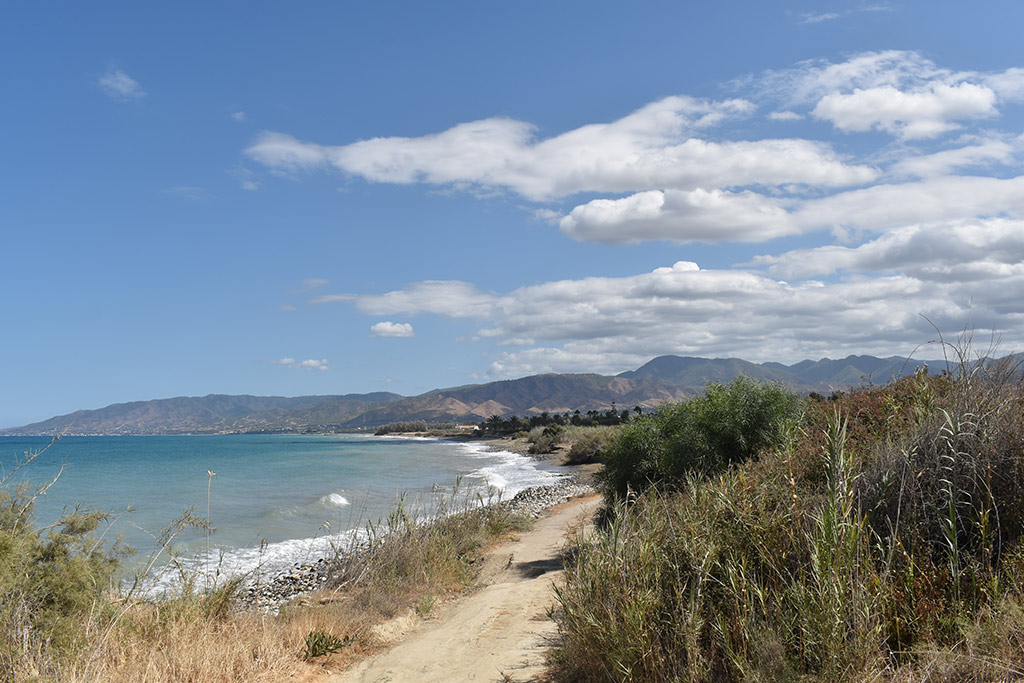 We start our adventure on a remote part of the Polis Coast. I took this when I was hunting for something completely different, and it has nothing to do with the Archaeological Sites. However, I liked the clouds and the colour in the shot, and there are an awful lot of pictures of rocks to come in this article, so I thought I would break you in gently with something pretty.

The Map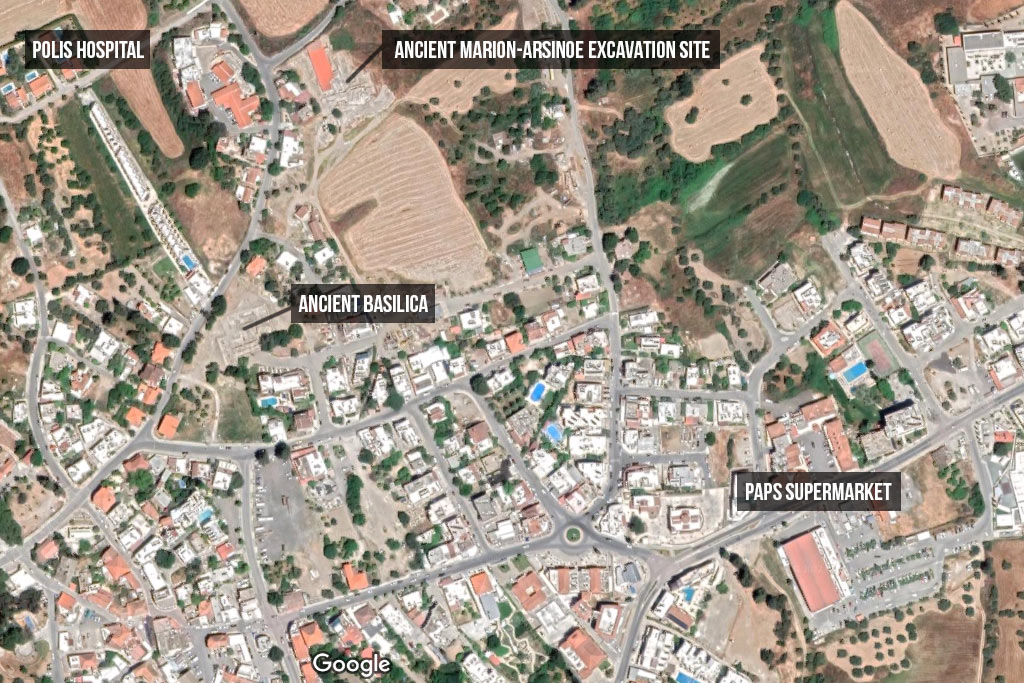 This is where we are actually headed. First we shall visit the Ancient Marion-Arsinoe Excavation Site, which is opposite Polis Hospital. AFter that we shall visit the Ancient Basilica. So hold onto your hats.
Gateway to the Ancient Marion-Arsinoe Excavation Site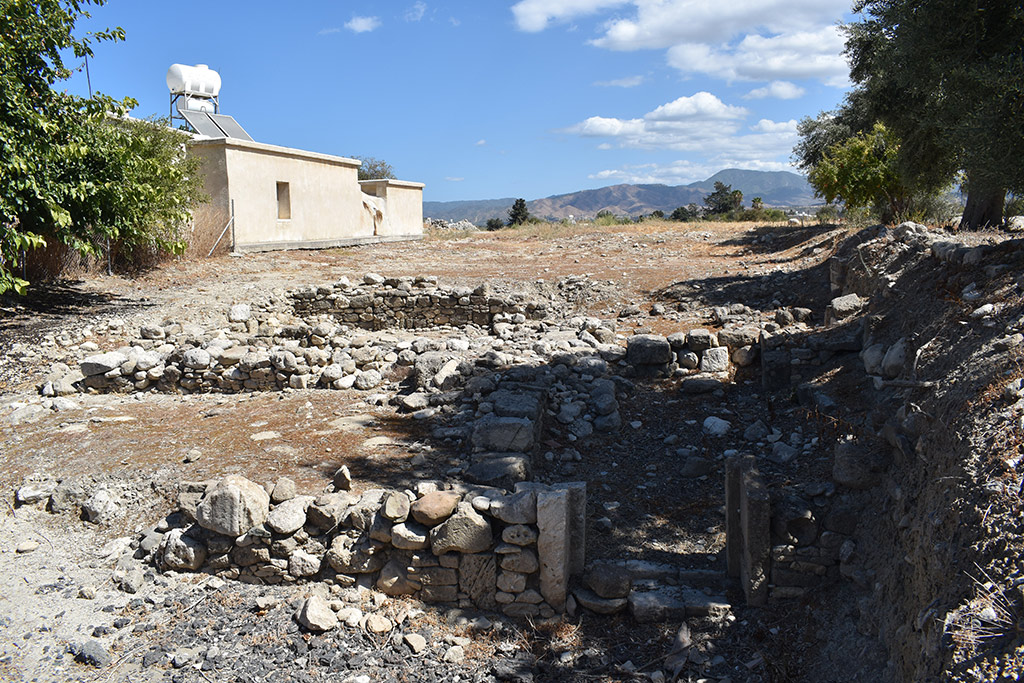 I approached the excavation site from the direction of the hospital. It has to be said, when I arrived I knew absolutely nothing about the sites, or indeed that there were two of them. Had I done a bit of research first, I might have had a better idea of what I was looking at. So, let's Google "Ancient Marion-Arsinoe" and see what comes up.
Hellenic House?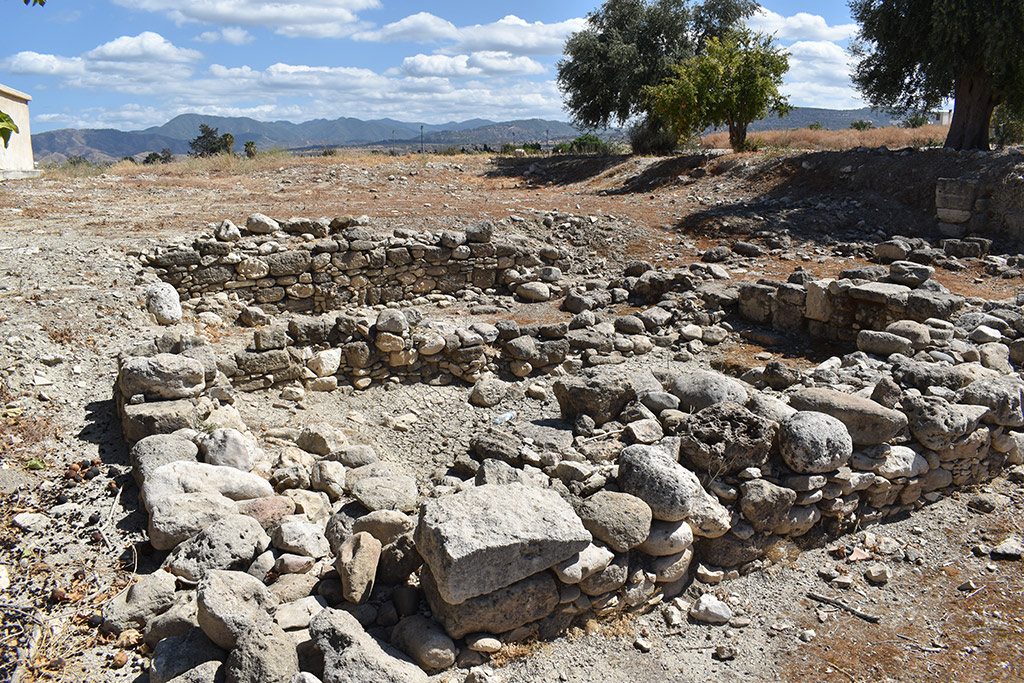 Well Google came up trumps. It turns out that there is a museum near here, related to the sites.
---
Not far from the Baths of Aphrodite, the Local Archaeological Museum of Marion-Arsinoe at Polis Chrysochous, presents a collection of ancient artefacts discovered in the surrounding area. On display are excellent examples of pottery, statues and other finds dating from the Neolithic to the Medieval period.
Ongoing Dig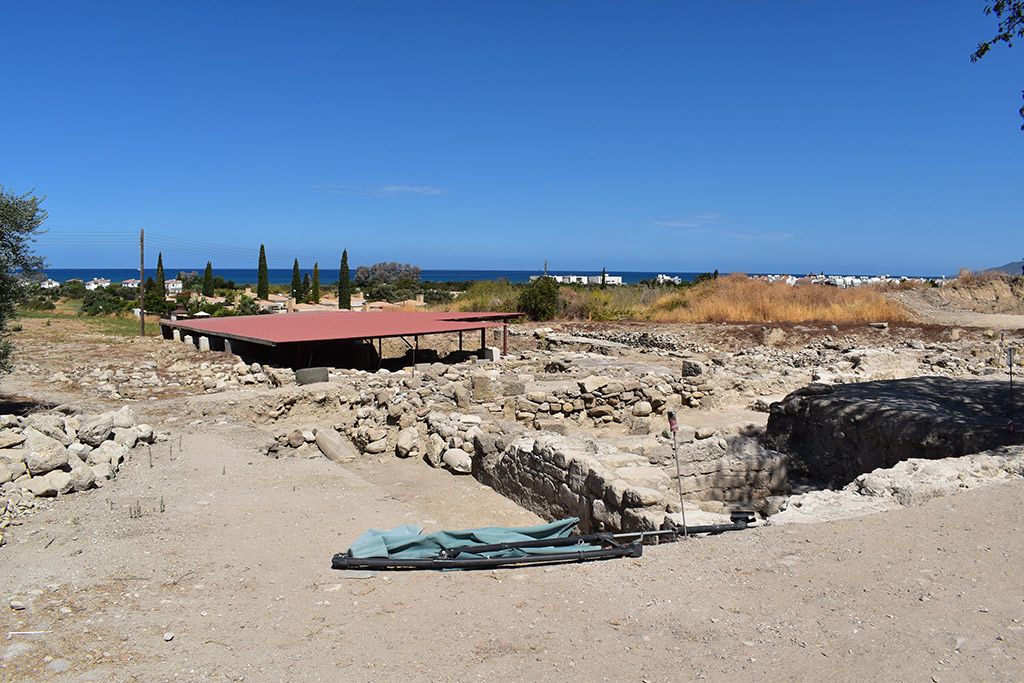 Now in an ideal world I would have learned that nugget before I drew the attached map. However, we can improvise. To find the museum on the map, first locate the roundabout towards the bottom middle. Then follow the road headed towards the "Google" word. There is a junction on your right, and the museum is on the opposite side of the road there. I actually saw it on my travels, and wondered if it was open. On the assumption that it is, I would recommend popping in to have a look.
Page 1 of 6
If you like our blogs and the rest of our content, please consider slinging us a few euros to help us produce more content. Use the Coffee link below if you feel so inclined. Payments are taken on a secure gateway, with no contact!
❤

Good Pages To Visit

FB Page

Paphos Life on Facebook

Like us on Facebook and stay notified of new blog posts.

FB Page

Our Facebook Chat Group

Paphos Chat has been created for people who like our site and want to chat using Facebook. You can also easily upload photos of any size here. A lot of people are members of the Facebook chat group and the main forum. It's entirely up to you.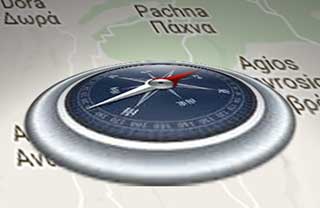 List

Blog Locations

Planning a day out? Then use our map of blog locations as a handy guide. Some of the places we visit our closer to each other than you might think, so take a look and start planning your next adventure...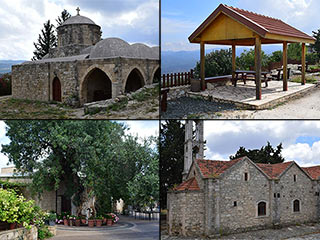 eBook

Cyprus Road Trip 01: the Kathikas - Panagia Loop

Let me take you on a journey around the region of Paphos, Cyprus. Starting at Paphos itself, we travel to Akoursos, then Kathikas, Kritou Terra and Simou. We continue past Lasa and Kannaviou, before taking in the delights of Panagia. Getting a bit more adventurous, we visit the abandoned villages of Statos and Agios Fotios, before passing through Choulou, Letymbou and Polemi, and rejoining the main Paphos - Polis road. The route is suitable for all types of vehicle, and requires no off-roading. The guide contains about 130 photographs including shots of all the road signs you need to pay attention to, as well as some of the highlights you may experience along the way. There are also several maps which will help you keep your bearings. You can do this journey in a day, or you can break it up into chunks. You can also do it in reverse, to get some completely different views. It is entirely up to you.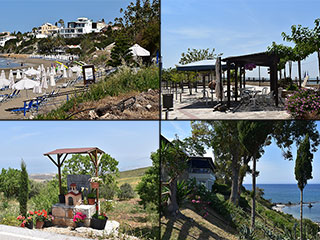 eBook

Cyprus Road Trip 02: Paphos - Coast to Coast

Newly published, our second Paphos Road trip takes you from coast to coast. Visit Coral Bay, Sea Caves, Agios Georgios, various traditional villages and more besides, as you travel to the Baths of Aphrodite on the Polis coast. And on the way back, we throw in an abandoned village for good measure.