Old Paphos in 2021 Part 6
Published 22nd of April, 2021
In Part 6 of our tour of Old Paphos, we start at Kennedy Square Fountain and make our way through the leafy streets to the fabulous views that are available from the famous Muse Restaurant.
Kennedy Square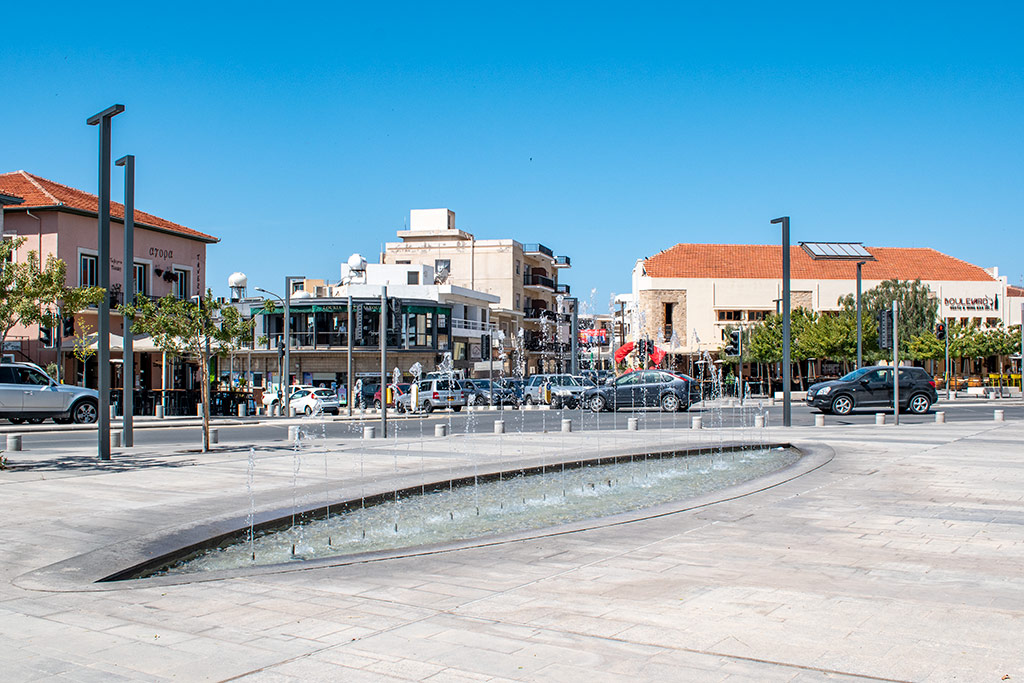 For the final walk in our tour, we parked in the Kennedy Square Car Park, which is to the right of this fountain. As with the other car parks in Old Town, it only costs a euro for four hours. Also, the machines take 10, 20 an 50 cent coins, so it is a great way of getting rid of the detritus in your wallet or purse.
Towards The Town Hall
While the fountain looks good during the day, to appreciate it fully you need to see it at night.
Voila!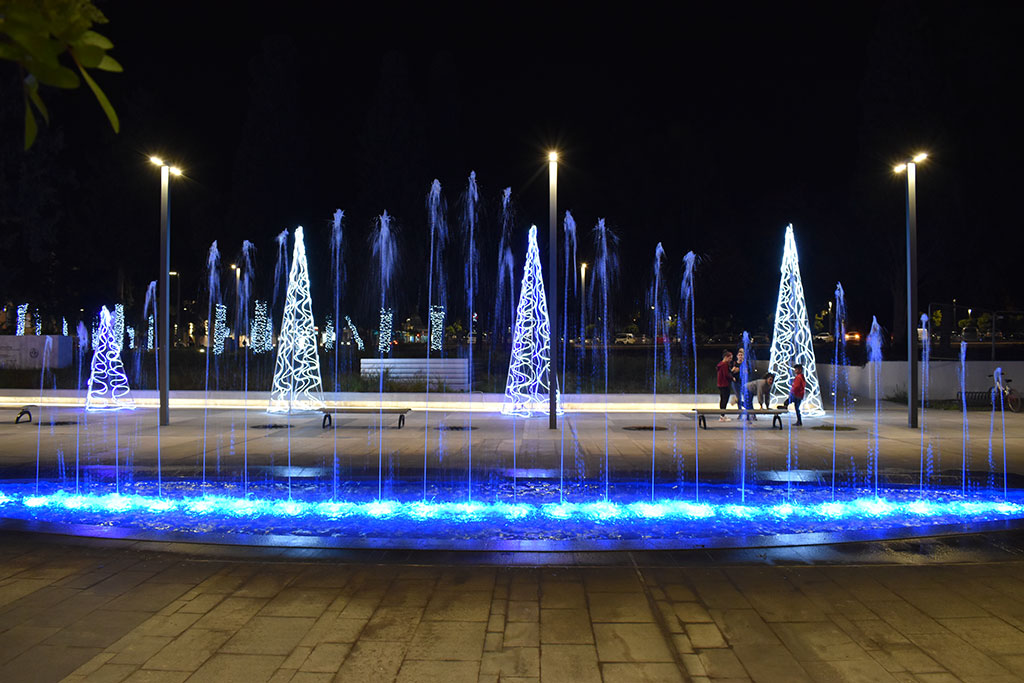 Admitedly there were also Christmas Decorations up when we took this picture, but you can see how fantastic the fountain looks when illuminated at night.
The Old Police Station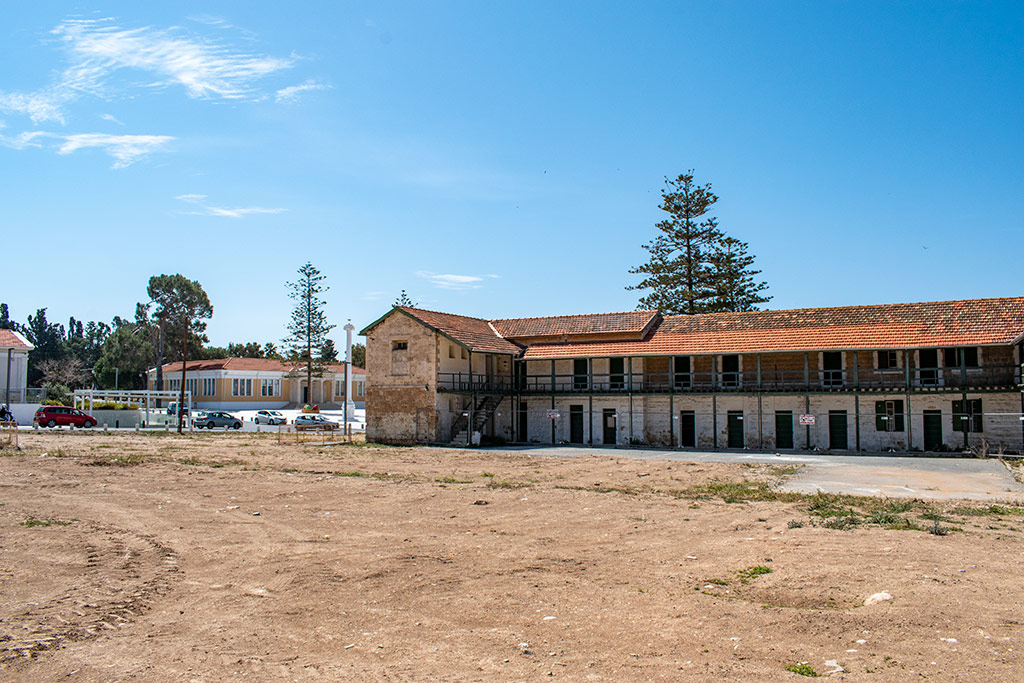 There used to be an old police station here. It was a real tinder-box, I seem to recall. I visited it once and remember being amazed that it virtually all seemed to be wood. Now, it has been mostly knocked down. They front has been kept though, and I believe it is a listed building.
To The Catacombs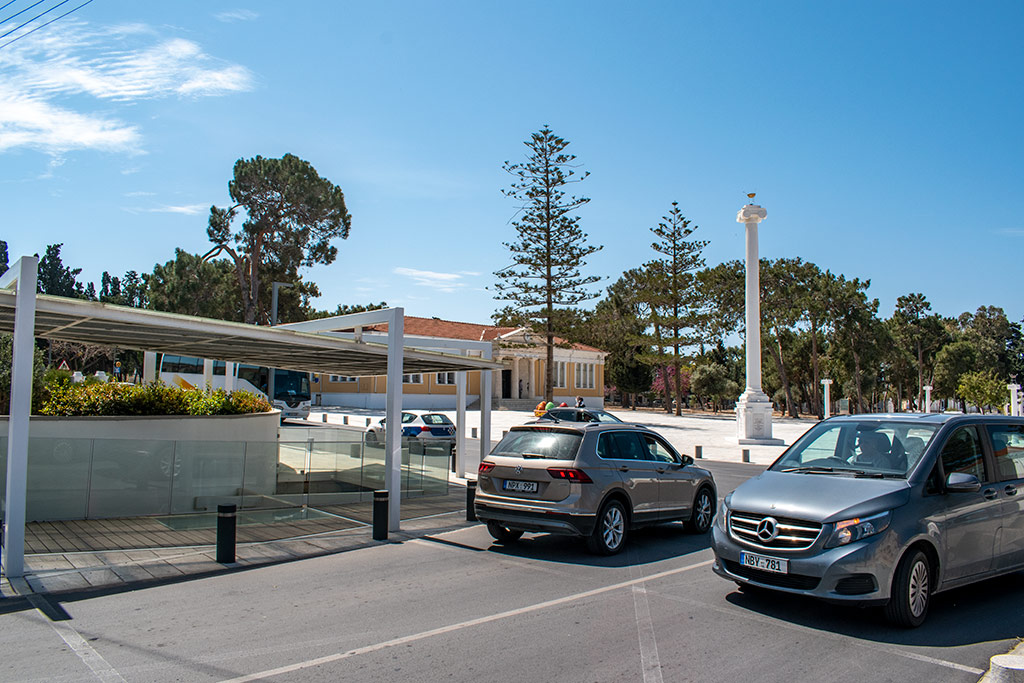 We walked around the back of the Old Police Station and headed up the road towards the Municipal Park. The first thing you come to is this sunshade. It hides something worth looking at.
Page 1 of 8
If you like our blogs and the rest of our content, please consider slinging us a few euros to help us produce more content. Use the Coffee link below if you feel so inclined. Payments are taken on a secure gateway, with no contact!
❤

Related Blogs: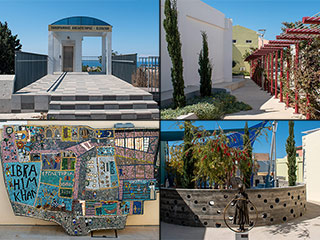 Old Paphos in 2021 - Part 1
The Old Town has been undergoing a facelift over the last few years, and the work is still continuing. So we thought it about time we had another look around. The good news is that the Old Town is open for business. What's missing at the moment, is you. Over the next few blogs we will show you exactly what you are missing, so jump in and have a look around...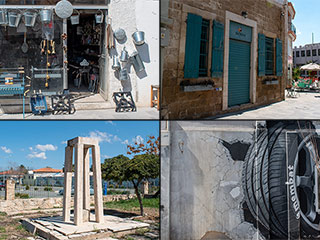 Old Paphos in 2021 - Part 2
In Part 2 of our tour of Old Paphos, we move from Ibrahim's Khan through some shops and restaurants to the Moutallos Mosque, before returning to the original starting location we left in Part 1.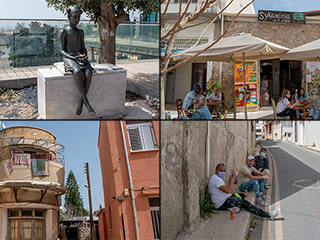 Old Paphos in 2021 - Part 3
It's time for Part 3 of our tour of Old Paphos in 2021. In this episode, we meet the girl with the bird, say hello to the bear in the air, and explore some of the more industrialised quarters of the Old Town.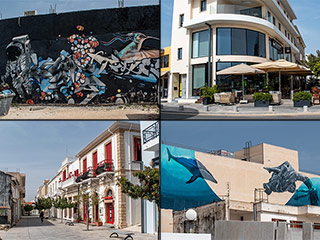 Old Paphos in 2021 - Part 4
In part 4 of our tour of Old Paphos, we explore the area around Kennedy Square, check out some murals and see some of the renovations that might have escaped the casual observer's eye.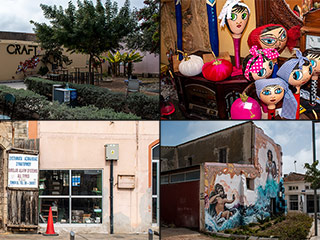 Old Paphos in 2021 - Part 5
In Part 5 of our 2021 tour of Old Paphos, we are starting at the Old Power House and making our way through the upper reaches of the area, before returning to the car park and bus station. Expect to see many fascinating sights along the way, along with some more lovely murals. And pumpkins.
Good Pages To Visit

FB Page

Paphos Life on Facebook

Like us on Facebook and stay notified of new blog posts.

FB Page

Our Facebook Chat Group

Paphos Chat has been created for people who like our site and want to chat using Facebook. You can also easily upload photos of any size here. A lot of people are members of the Facebook chat group and the main forum. It's entirely up to you.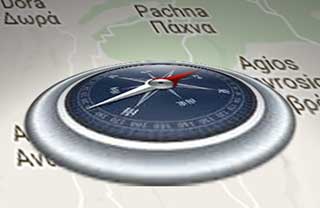 List

Blog Locations

Planning a day out? Then use our map of blog locations as a handy guide. Some of the places we visit our closer to each other than you might think, so take a look and start planning your next adventure...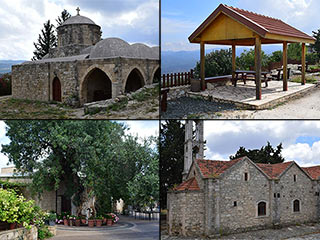 eBook

Cyprus Road Trip 01: the Kathikas - Panagia Loop

Let me take you on a journey around the region of Paphos, Cyprus. Starting at Paphos itself, we travel to Akoursos, then Kathikas, Kritou Terra and Simou. We continue past Lasa and Kannaviou, before taking in the delights of Panagia. Getting a bit more adventurous, we visit the abandoned villages of Statos and Agios Fotios, before passing through Choulou, Letymbou and Polemi, and rejoining the main Paphos - Polis road. The route is suitable for all types of vehicle, and requires no off-roading. The guide contains about 130 photographs including shots of all the road signs you need to pay attention to, as well as some of the highlights you may experience along the way. There are also several maps which will help you keep your bearings. You can do this journey in a day, or you can break it up into chunks. You can also do it in reverse, to get some completely different views. It is entirely up to you.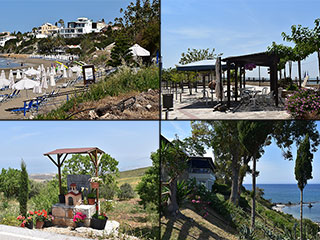 eBook

Cyprus Road Trip 02: Paphos - Coast to Coast

Newly published, our second Paphos Road trip takes you from coast to coast. Visit Coral Bay, Sea Caves, Agios Georgios, various traditional villages and more besides, as you travel to the Baths of Aphrodite on the Polis coast. And on the way back, we throw in an abandoned village for good measure.