Yeronisos Island
Published 25th of November, 2022
From The Side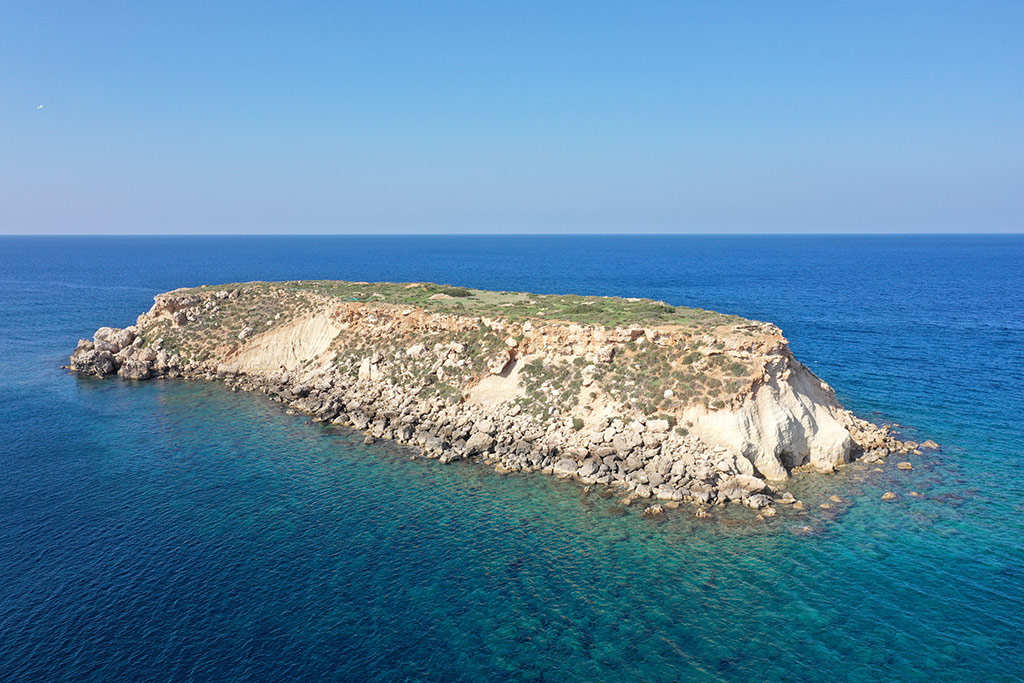 So initially, the explorers didn't bother with the island, presumably because it was so inhospitable. For more information on Cape Drepanum though, see the links to Related Blogs below.
Incidentally, the concept of explorers making stuff up is not unusual. It doesn't stop at explorers either. I remember reading about a Victorian explorer who had a big problem with the Mukhtars of various villages inventing historical items to lure Archaeologists to their village, so that they would avail themselves of whatever hospitality the village would offer them, at the right price.
---
The first published account of a visit to Yeronisos is in Rupert Gunnis's 1936 guidebook, Historic Cyprus: A guide to its towns and villages, monasteries and castles. Gunnis observed Neolithic flints and pottery along the southern edge of the island, the foundations of a Roman building (possibly a lighthouse, he says) at the most western point on the island, and the remains of defensive walls, a cistern, a millstone and other materials of the "Roman period."

Southern View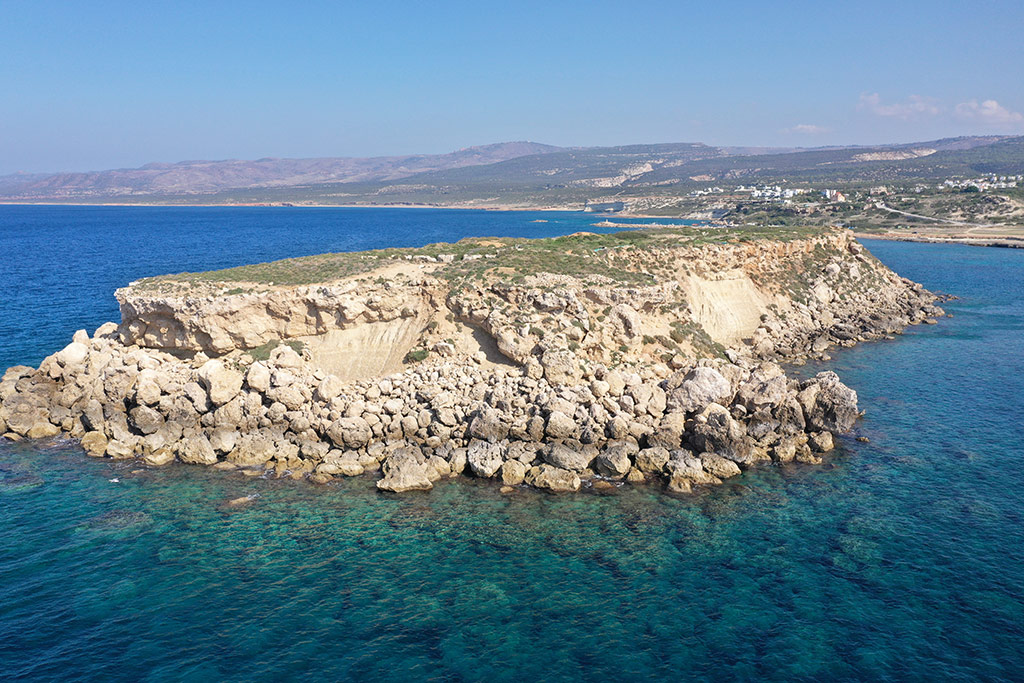 Now, I've actually got a facsimile reprint of his guide to Cyprus, and it is a real page-turner. It isn't, as he claims, a list of all the villages though. Also, for most villages he just tells you what churches they have. However, the book does have some interesting information. If you want to order a copy, you can find it on Amazon.
Here is a link: Historic Cyprus - Rupert Gunnis.
If you use that link to buy the book I will get a commission of about 4 pence. Ok, not that bad, but that's not the reason I am mentioning the book!
No Entry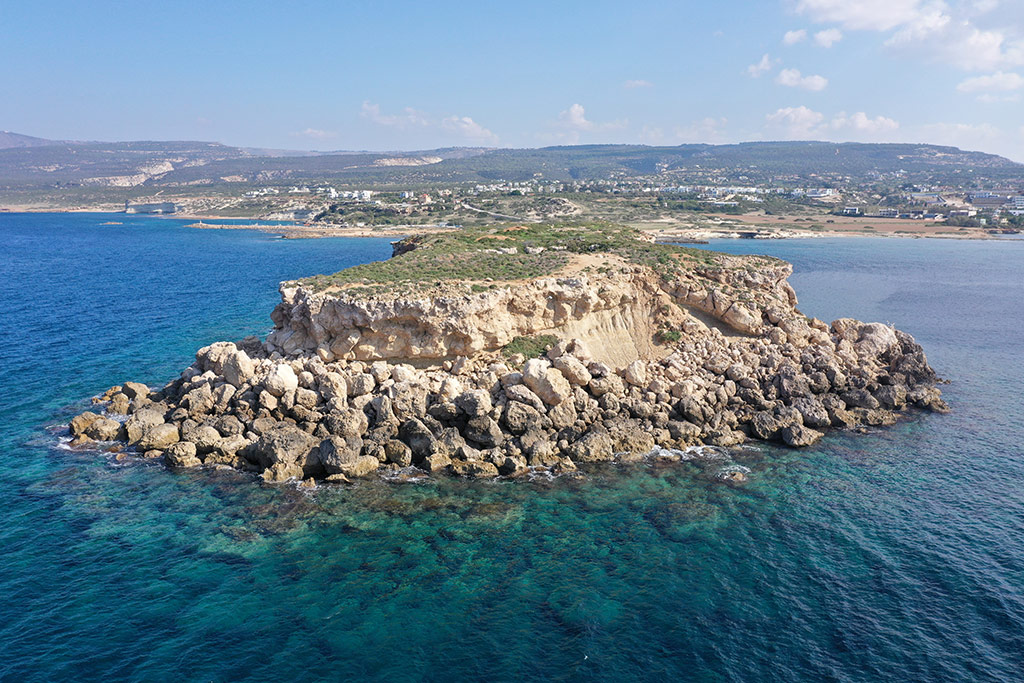 This is what Gunnis had to say about the island. If you have the book, it is on Page 381.
---
Opposite the Cape of Drepano is the small Island of St George rising sheer from the sea and distant about three hundred yards from the shore. It is about two hundred yards long and sixty across in the broadest part; the cliffs are about a hundred feet high. On the southern side are considerable remains of a neolithic settlement, and flints and fragments of pottery lie scattered about. At the west point of the island is the base of a Roman building, possibly a lighthouse, and the remains of defensive walls, a cistern, millstones, etc, all dating from the Roman time. The north cliff has been supported at some period by a sea wall, formed of well-cut stones. The island is the haunt of innumerable wild pigeons, but it is difficult of access except in calm weather.
Neolithic Beauty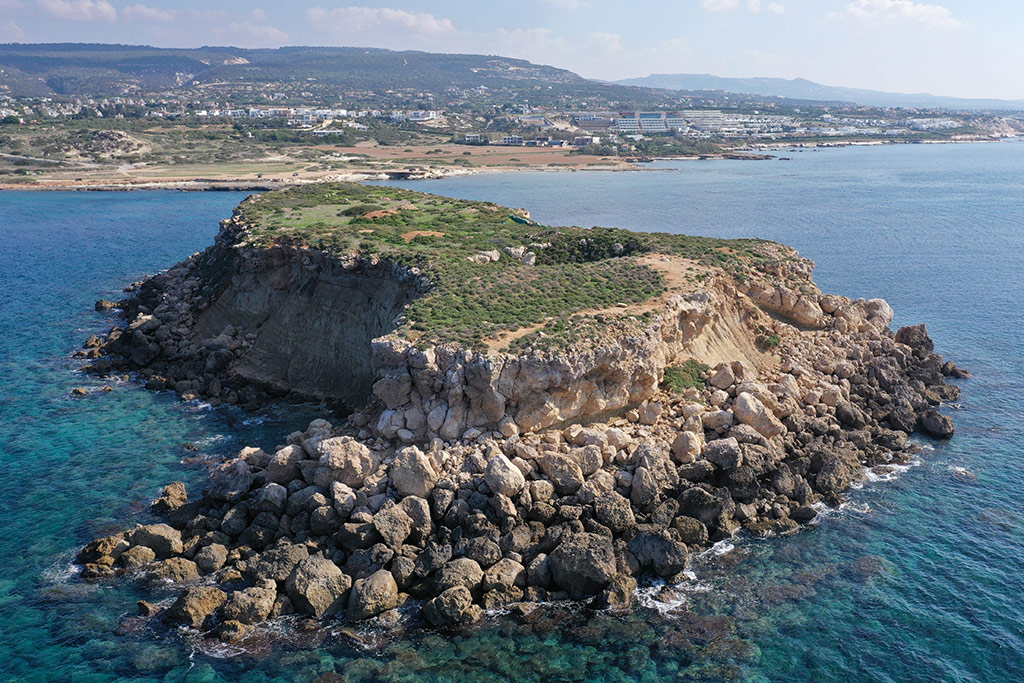 Fortunately, when I was flying the drone about, most of the pigeons were elsewhere. Anyway, let's continue the history from the Island's website:
---
In December, 1981, The Ulysses Island Tourist Enterprises requested from the Cypriot Council of Ministers the lease of 26,000 sq. meters atop Yeronisos for development as a casino resort hotel, to be connected to the mainland by a causeway. As part of a feasibility study for this initiative, G. Petrides and M. Haralambous prepared a Geronisos Island Geotechnical Report, Ministry of Agriculture and Natural Resources, Geological Survey Department (Nicosia 1981).
Casino-Free Zone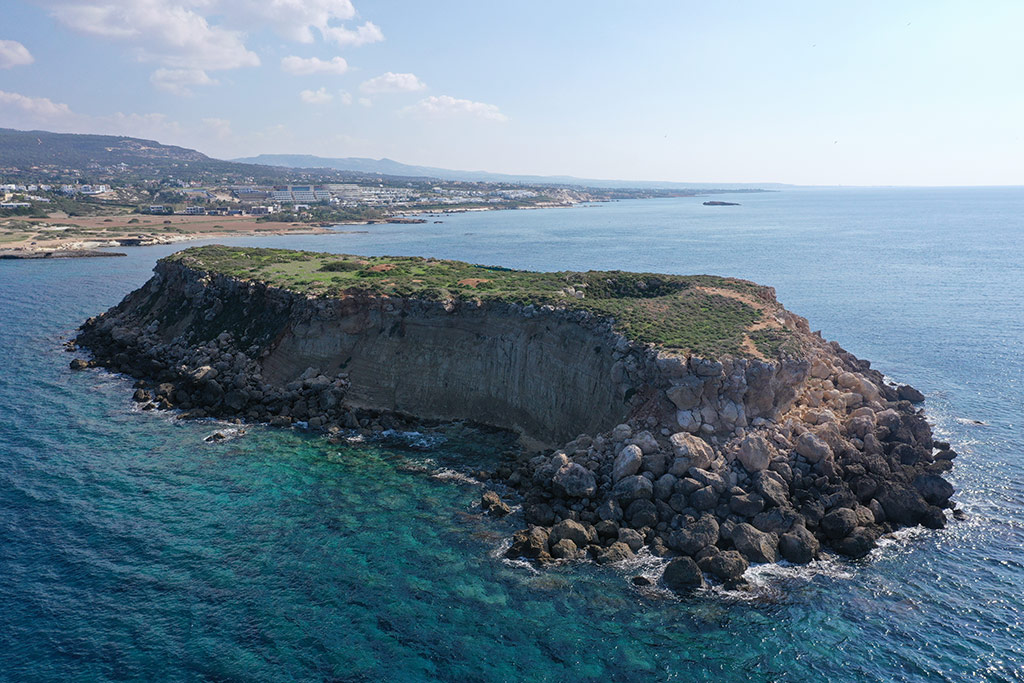 In April 1982, a meeting of all interested parties with the ministerial committee failed to reach a consensus on the issue of leasing. Funding was allocated for trial excavations on Yeronisos under the direction of Dr. Sophocles Hadjisavvas of the Department of Antiquities of Cyprus. Twenty-three days of excavations were conducted on the island by Hadjisavvas' team during the period October 11-November 19, 1982. Among the finds recovered were Chalcolithic stone tools, quantities of late Hellenistic imported fine wares, the only Ptolemaic ostraka found to date in all of Cyprus, a bronze blade, and Byzantine sgraffito ware bowl. Extensive architectural remains of cisterns, walls, kitchens, and other buildings were exposed. The island was expropriated by the Republic of Cyprus as a national heritage site of great cultural significance.
Page 2 of 4
If you like our blogs and the rest of our content, please consider slinging us a few euros to help us produce more content. Use the Coffee link below if you feel so inclined. Payments are taken on a secure gateway, with no contact!
❤


Good Pages To Visit

FB Page

Paphos Life on Facebook

Like us on Facebook and stay notified of new blog posts.

FB Page

Our Facebook Chat Group

Paphos Chat has been created for people who like our site and want to chat using Facebook. You can also easily upload photos of any size here. A lot of people are members of the Facebook chat group and the main forum. It's entirely up to you.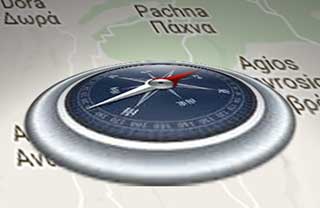 List

Blog Locations

Planning a day out? Then use our map of blog locations as a handy guide. Some of the places we visit our closer to each other than you might think, so take a look and start planning your next adventure...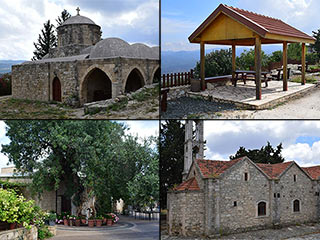 eBook

Cyprus Road Trip 01: the Kathikas - Panagia Loop

Let me take you on a journey around the region of Paphos, Cyprus. Starting at Paphos itself, we travel to Akoursos, then Kathikas, Kritou Terra and Simou. We continue past Lasa and Kannaviou, before taking in the delights of Panagia. Getting a bit more adventurous, we visit the abandoned villages of Statos and Agios Fotios, before passing through Choulou, Letymbou and Polemi, and rejoining the main Paphos - Polis road. The route is suitable for all types of vehicle, and requires no off-roading. The guide contains about 130 photographs including shots of all the road signs you need to pay attention to, as well as some of the highlights you may experience along the way. There are also several maps which will help you keep your bearings. You can do this journey in a day, or you can break it up into chunks. You can also do it in reverse, to get some completely different views. It is entirely up to you.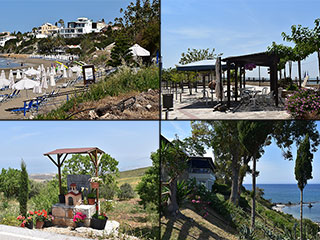 eBook

Cyprus Road Trip 02: Paphos - Coast to Coast

Newly published, our second Paphos Road trip takes you from coast to coast. Visit Coral Bay, Sea Caves, Agios Georgios, various traditional villages and more besides, as you travel to the Baths of Aphrodite on the Polis coast. And on the way back, we throw in an abandoned village for good measure.