Polemi Sunrise
Published 12th of January, 2018
A couple of days ago I was up bright and early running some errands, and I couldn't help but notice the beautiful sunrise. Naturally enough, I took some pictures, and this put me in the mood to take some more snaps as I carried out my chores...
Sunrise Over The Vineyard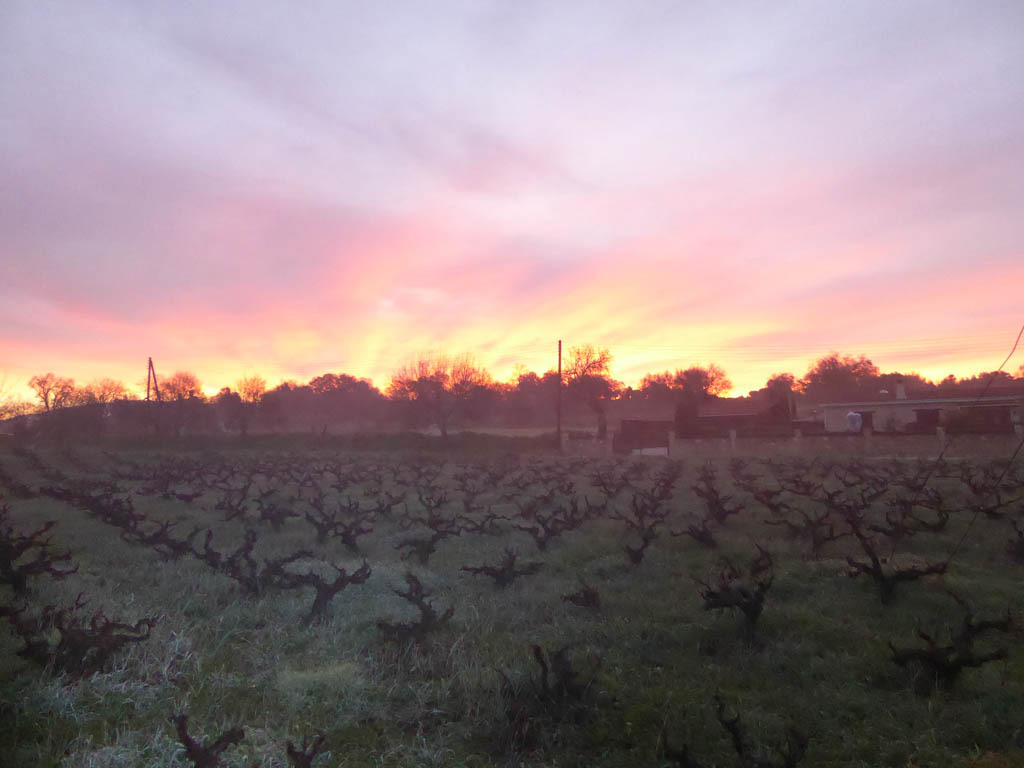 Why I was up is unimportant. I had to go to Paphos and back at about 6:45AM. This is too early for my usual routine, but the farmer was already in the vineyard, slightly to the left of this photo. Over the last few days he has been pruning all the vines.

Same Shot, Different Settings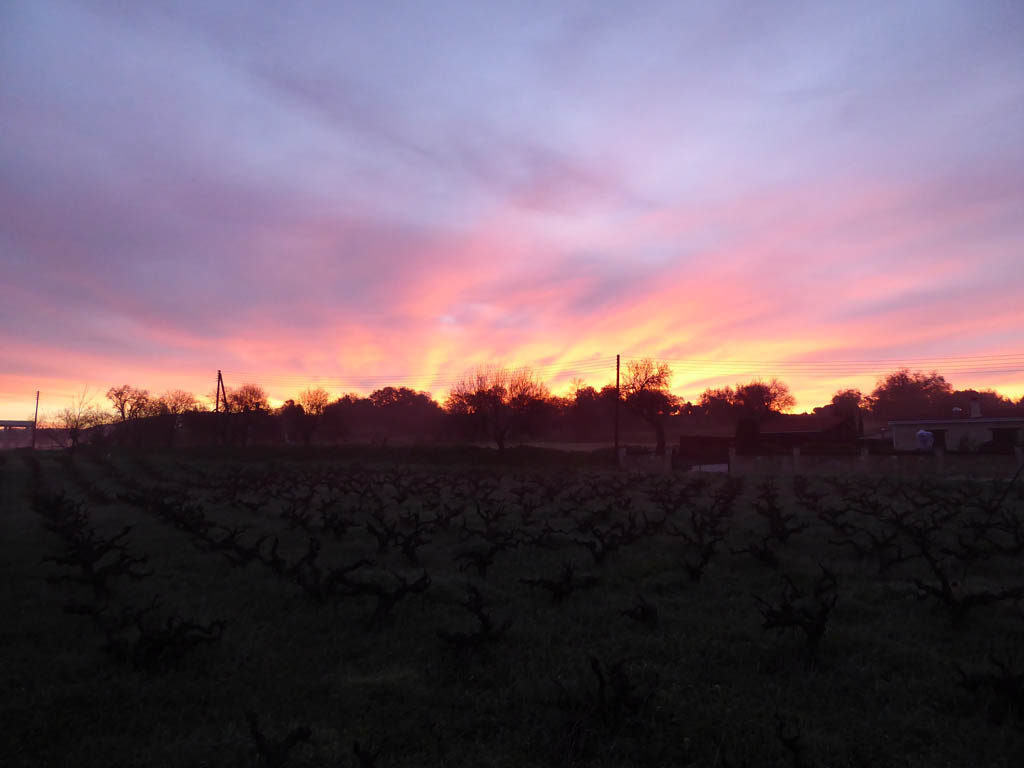 This is the same shot, but I changed the camera mode from nighttime scenery to scenery, to show the sky more clearly. That is about as far as my camera controls go at the moment I'm afraid. I do have a nice new camera I am learning how to use, but these were taken with my trusty point-and-clicker, as I hadn't intended doing a photo shoot.
Organised Vines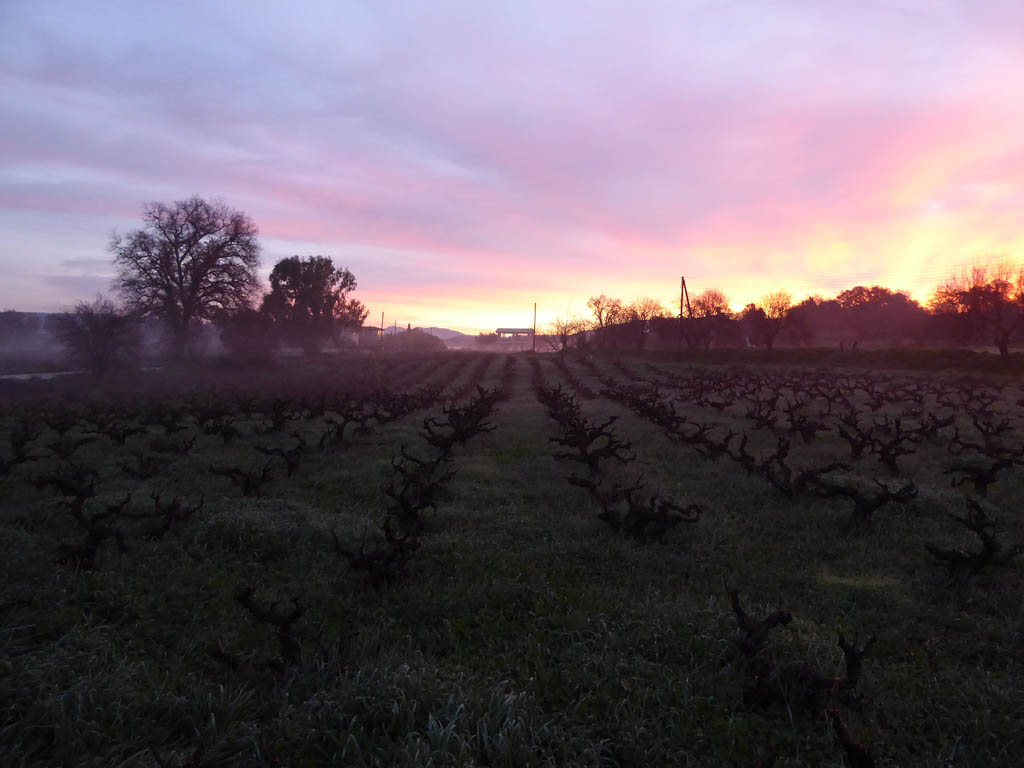 I like my vineyards in nice orderly rows.
Getting Redder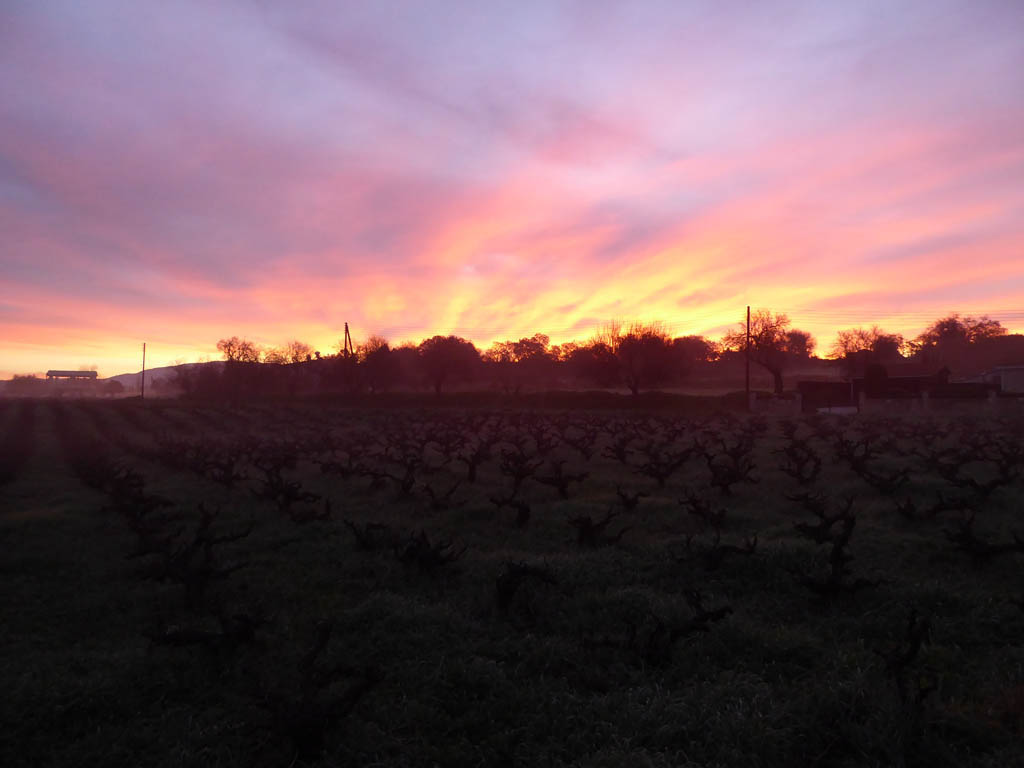 There are some serious colours in there.
The Hills Are On Fire!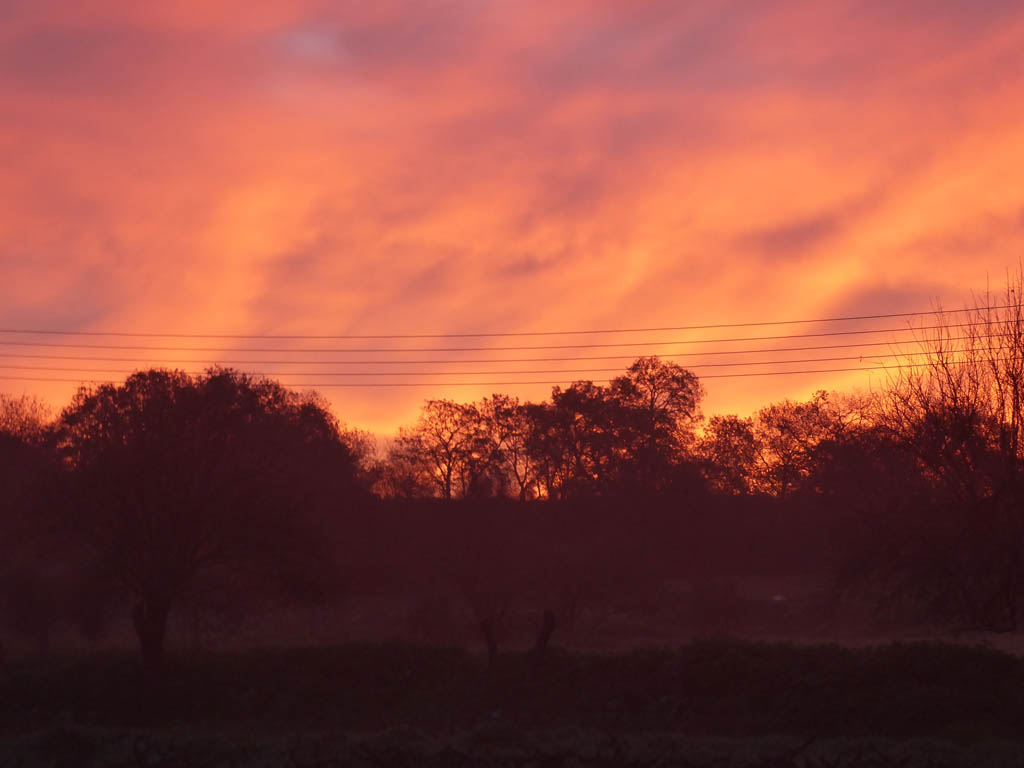 Anyway, I couldn't sit here photographing the sky all morning, so I drove to Paphos. I returned via the scenic route I described in a previous blog. I had reached Kallepeia, and had to find a place to pull over, as I wanted to photograph another aspect of a typical Polemi Sunrise...
Page 1 of 5