Tsada The Scenic Way
Published 4th of January, 2018
The usual way to get to Tsada from Paphos is to drive straight up the B7. Occasionally though, we prefer to take a scenic route. There are some nice rock formations along the way too, so we decided it would be a perfect candidate for a blog. It's also worth knowing that you don't have to rely on the B7 to get you up that hill!
The All-Important Map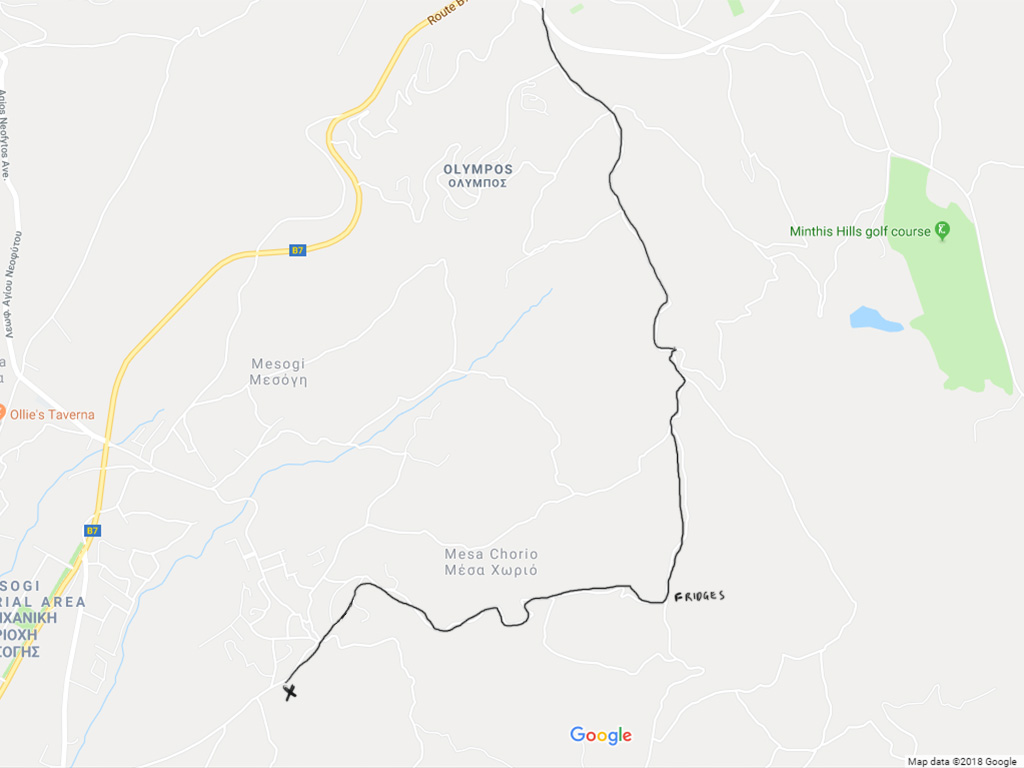 The route is fun, yet doable in any car. You don't actually go off-road, but you come pretty close.

Great Place To Start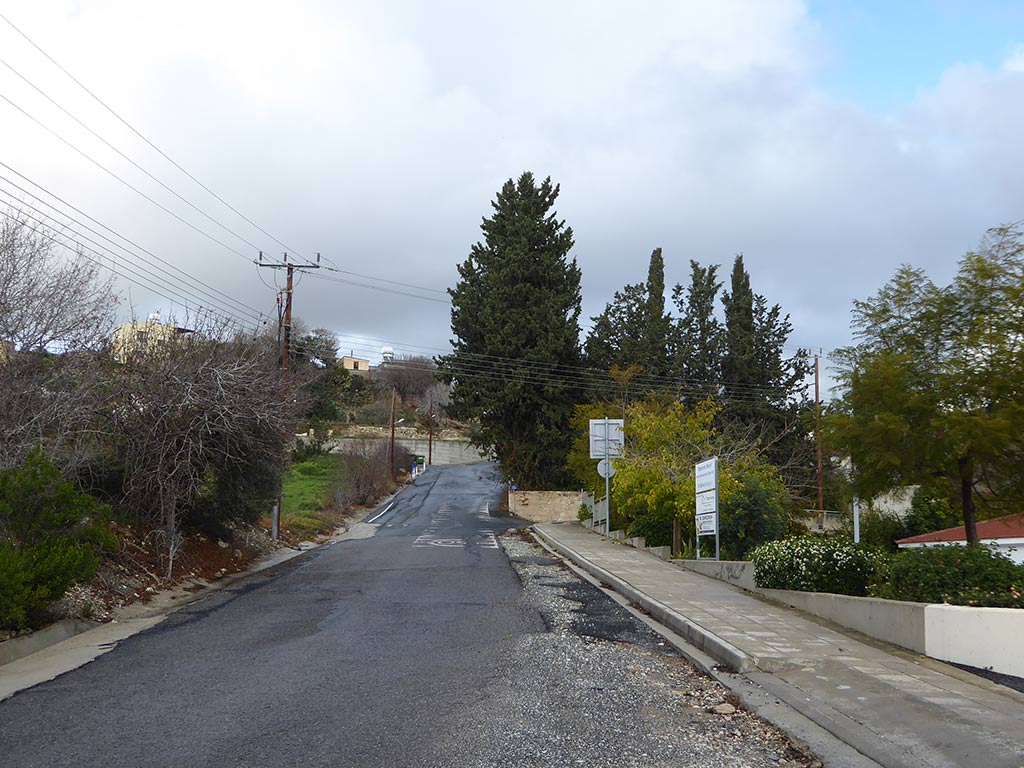 We start our journey outside St Michael's Hospice, in Mesa Chorio. If you don't know where that is, then start off at Paphos Home Market, and head for the International School of Paphos. Drive past that into Mesa Chorio, and you will soon be here. You need to continue up that hill.
Mesa Chorio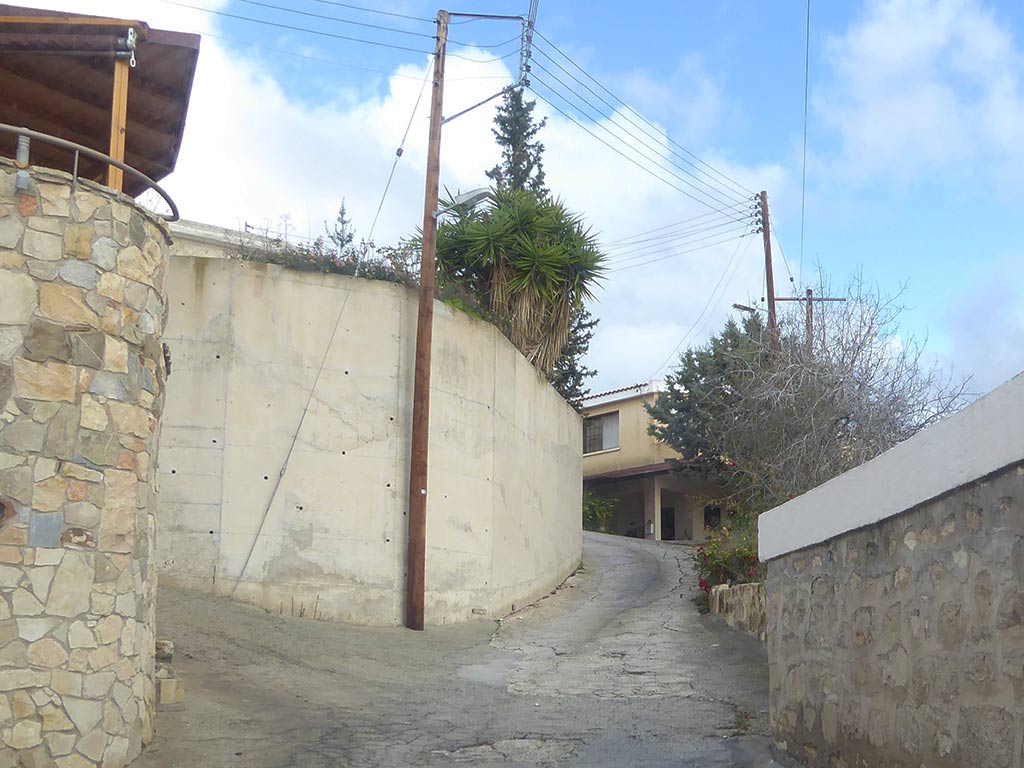 This is the most direct route. You can also start at the Paps Crossroads on the B7 and come into Mesa Chorio that way. Follow the sign to Armou when you get to it.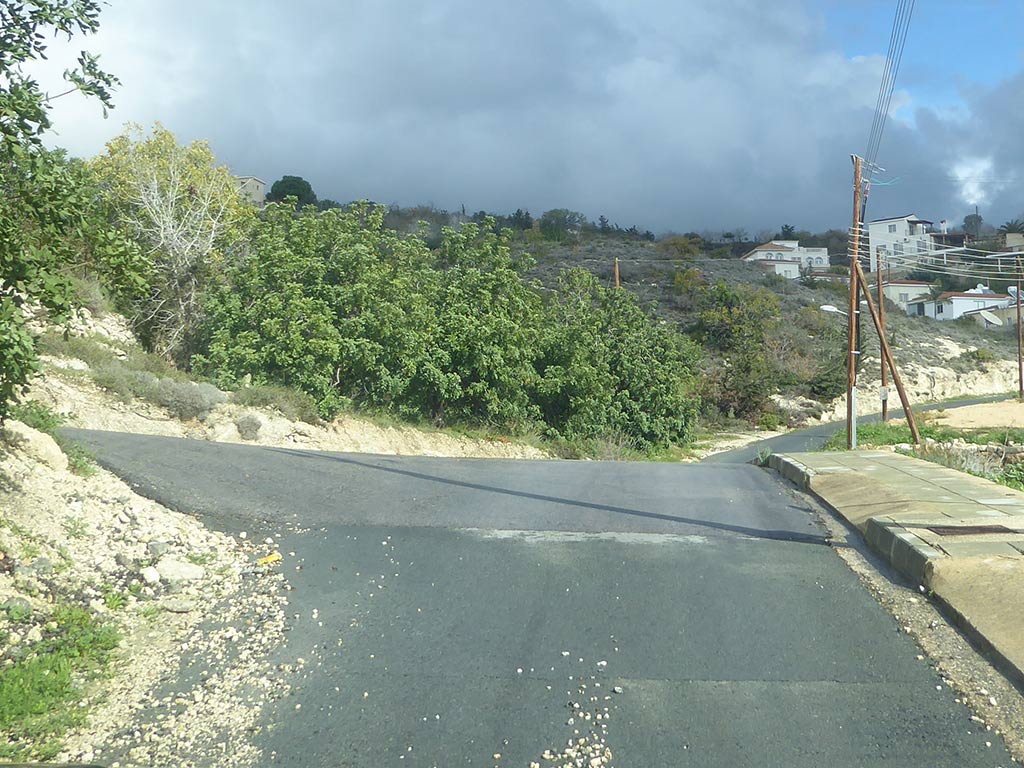 If you came from Paps, you will be coming down the road to the left here. Continue following the road up the hill. Eventually you will get to another junction where you turn right.
Cloudy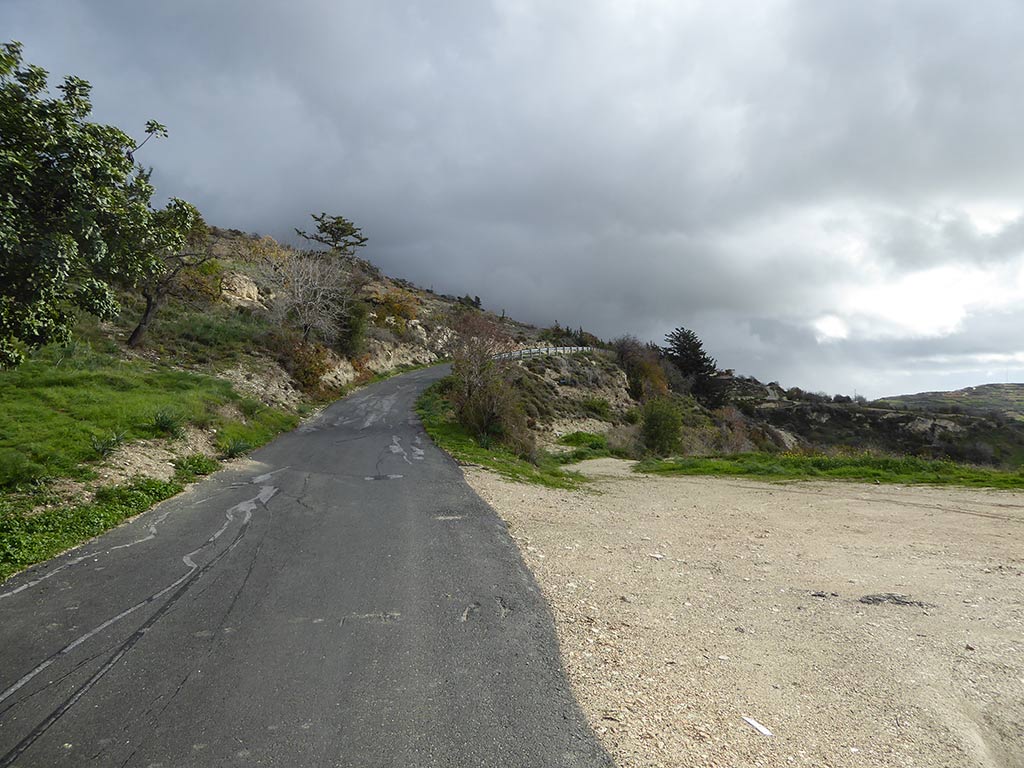 If you see this, you turned right at the correct junction.
Page 1 of 8