Panagia Odigitria
Published 28th of May, 2021
High above Marathounta there is a church which overlooks the city of Paphos and the surrounding area. We have often used it as a landmark, and it has featured from a distance in several of our articles. So we thought it about time that we visited Panagia Odigitria to get a close-up view, and to enjoy the stunning scenery.
The Church From Above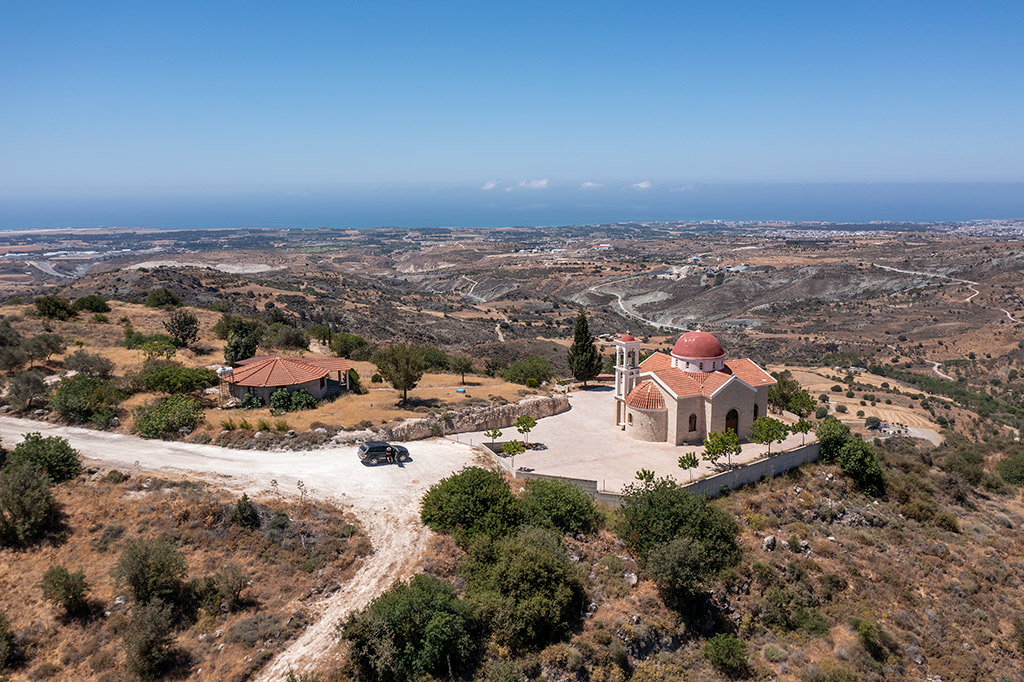 From Marathounta it is quite a steep drive to the church, but it is well worth it. From here, as you can see, you get amazing panoramic views of Paphos and the surrounding area.
Park Here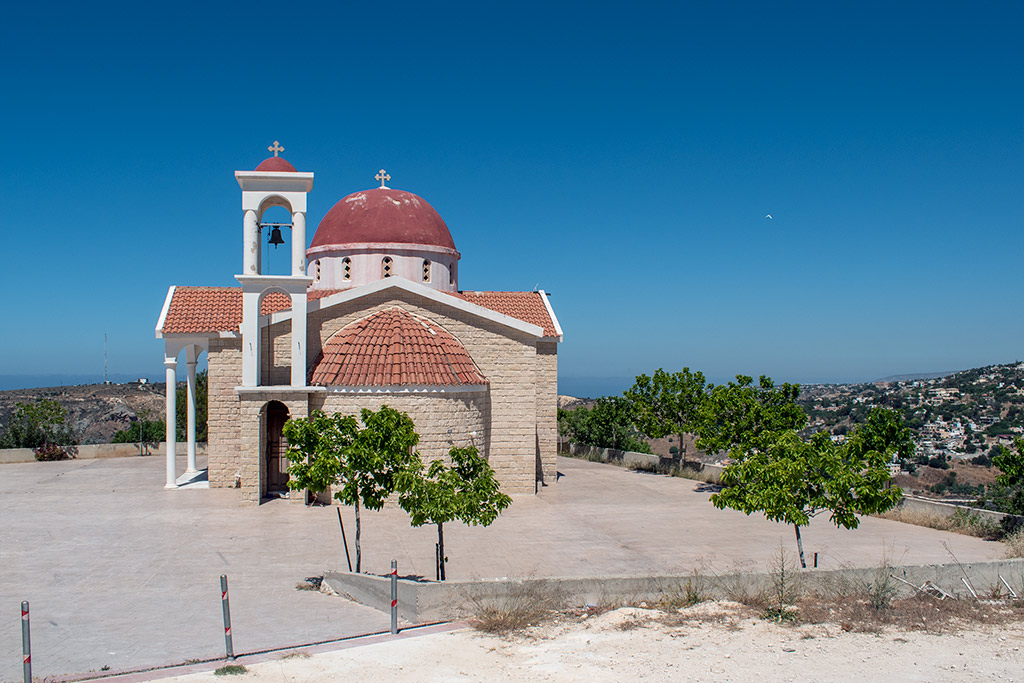 If you have seen the driving film we published a couple of days ago, you will know that this is where we disembarked. I guess during services the carpark can get quite full, but today we had the place to ourselves.
Drone Views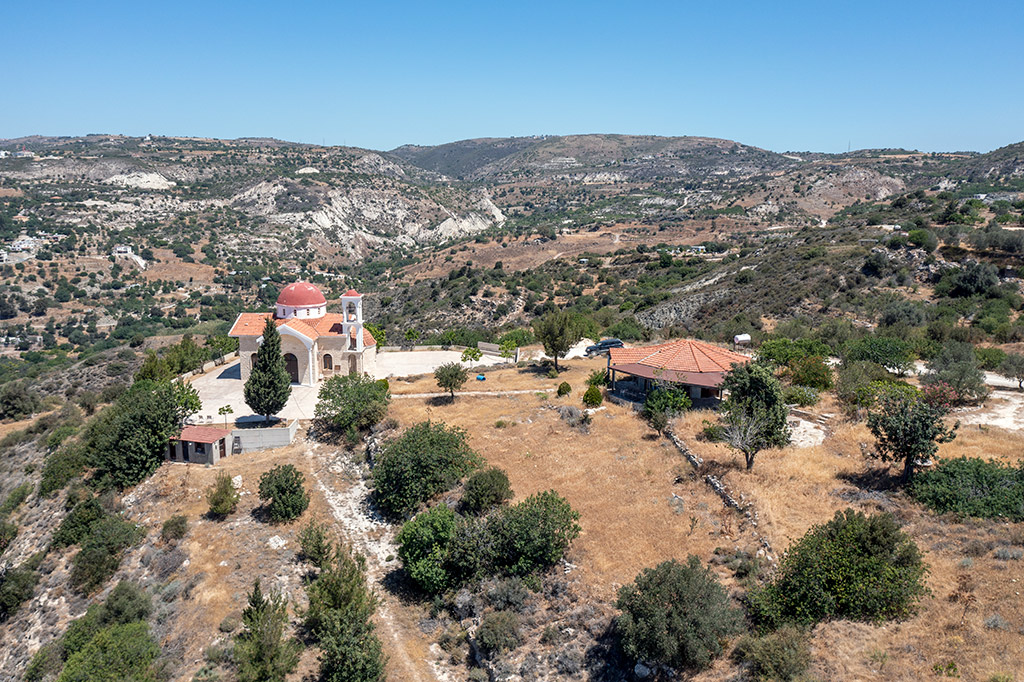 I had the drone with me and this was the perfect place to make a film. You can see it at the end of the blog.
Distant Marathounta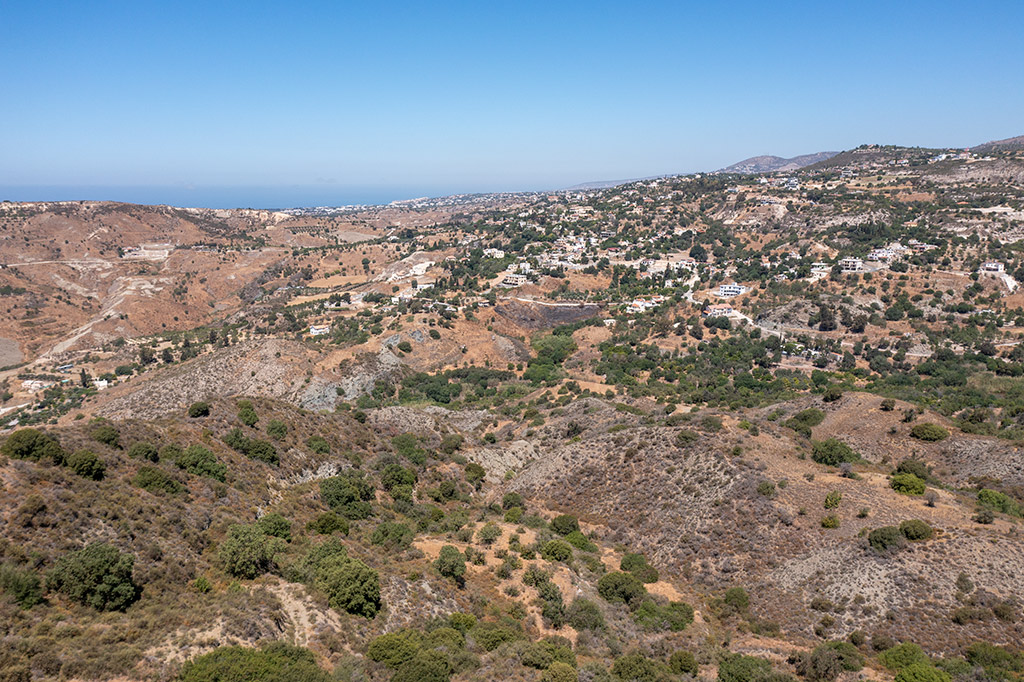 When I drove up here, I only knew this place as the church on the hill. I was intrigued when I heard its name, as "Odigitria" means nothing to me. Since taking these pictures I looked it up, and it turns out that the word translates to "Hodegetria". This in itself doesn't get us very far, but I looked that up on Wikipedia and found the following:
____________________
A Hodegetria, or Virgin Hodegetria, is an iconographic depiction of the Theotokos (Virgin Mary) holding the Child Jesus at her side while pointing to him as the source of salvation for humankind. The Virgin's head usually inclines towards the child, who raises his hand in a blessing gesture. In the Western Church this type of icon is sometimes called Our Lady of the Way.
The most venerated icon of the Hodegetria type, regarded as the original, was displayed in the Monastery of the Panaghia Hodegetria in Constantinople, which was built specially to contain it. Unlike most later copies it showed the Theotokos standing full-length. It was said to have been brought back from the Holy Land by Eudocia, the wife of emperor Theodosius II (408–450), and to have been painted by Saint Luke the apostle himself. The icon was double-sided, with a crucifixion on the other side, and was "perhaps the most prominent cult object in Byzantium".
The original icon has probably now been lost, although various traditions claim that it was carried to Russia or Italy. There are a great number of copies of the image, including many of the most venerated of Russian icons, which have themselves acquired their own status and tradition of copying.
Parish Rooms?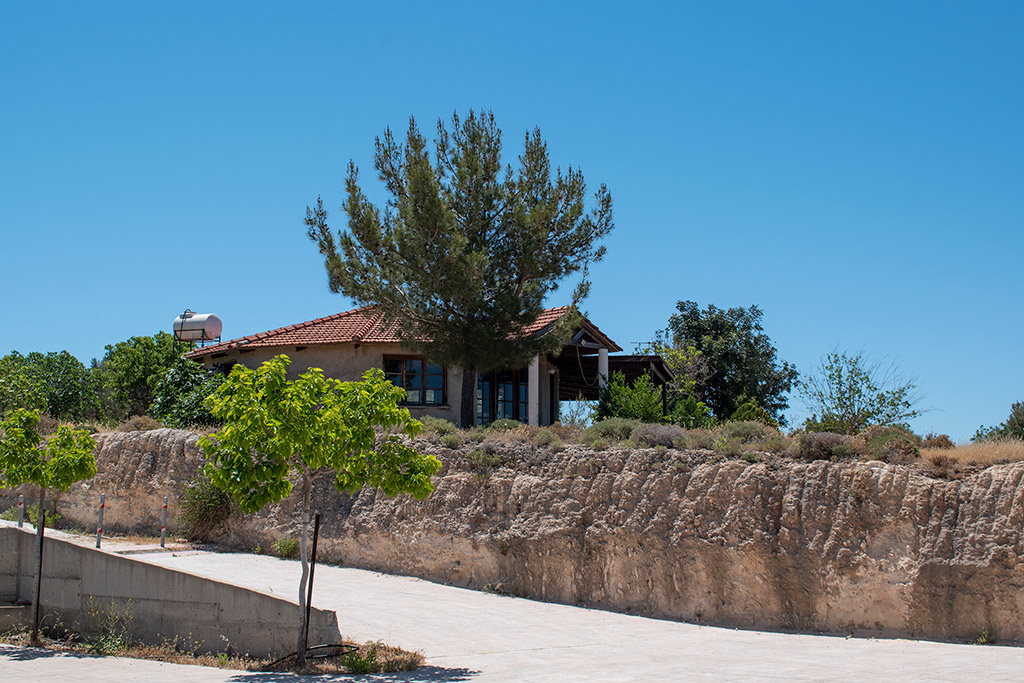 Above the church there is another building, which reminds me of the Presbytery you get in Catholic Churches. Actually it doesn't. I just looked "presbytery" up. I had assumed it meant "meeting room" but it in fact it refers to the house of a Catholic Priest.
This blog is all about learning...
Page 1 of 4
If you like our blogs and the rest of our content, please consider slinging us a few euros to help us produce more content. Use the Coffee link below if you feel so inclined. Payments are taken on a secure gateway, with no contact!
❤

Related Blogs: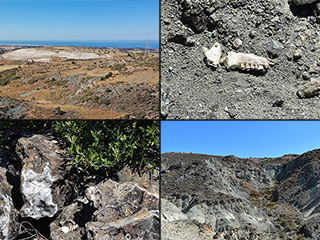 Marathounta Wilderness
There's an area near Paphos that is surprisingly remote. I had been meaning to explore it for some time. And now, as they will be starting work on the nearby motorway soon, I thought it was the ideal time to visit. You may never get to Mars, but if you want a feel for what it might be like, you could do worse than take a walk through the countryside near Marathounta.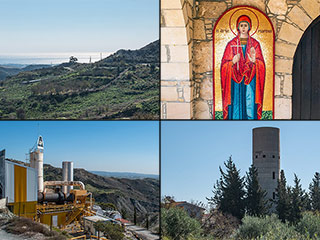 Marathounta Shortcut
During lockdown we have to get our thrills where we can. So when we have to do mundane tasks such as taking the garden waste down to the local recycling centre, we try and make the best of it. Here then, is a picturesque route down to Konia Green Point.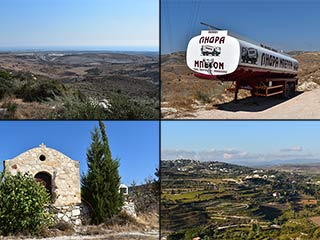 The Paphos to Polis Motorway - Part 1
A new motorway is coming to Paphos. It will link the existing A6 motorway to the North West coast of the island, reduce travel time, and aid congestion on the B7. That's the plan, anyway. Alternatively, it will destroy precious natural areas and be an expensive waste of money. We decided to take a look at the proposed route for ourselves, so now at least you will know exactly where the motorway will go. Possibly.
Good Pages To Visit

FB Page

Paphos Life on Facebook

Like us on Facebook and stay notified of new blog posts.

FB Page

Our Facebook Chat Group

Paphos Chat has been created for people who like our site and want to chat using Facebook. You can also easily upload photos of any size here. A lot of people are members of the Facebook chat group and the main forum. It's entirely up to you.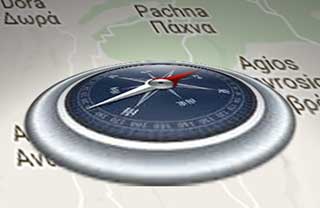 List

Blog Locations

Planning a day out? Then use our map of blog locations as a handy guide. Some of the places we visit our closer to each other than you might think, so take a look and start planning your next adventure...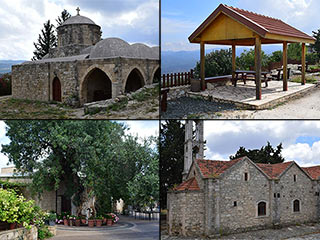 eBook

Cyprus Road Trip 01: the Kathikas - Panagia Loop

Let me take you on a journey around the region of Paphos, Cyprus. Starting at Paphos itself, we travel to Akoursos, then Kathikas, Kritou Terra and Simou. We continue past Lasa and Kannaviou, before taking in the delights of Panagia. Getting a bit more adventurous, we visit the abandoned villages of Statos and Agios Fotios, before passing through Choulou, Letymbou and Polemi, and rejoining the main Paphos - Polis road. The route is suitable for all types of vehicle, and requires no off-roading. The guide contains about 130 photographs including shots of all the road signs you need to pay attention to, as well as some of the highlights you may experience along the way. There are also several maps which will help you keep your bearings. You can do this journey in a day, or you can break it up into chunks. You can also do it in reverse, to get some completely different views. It is entirely up to you.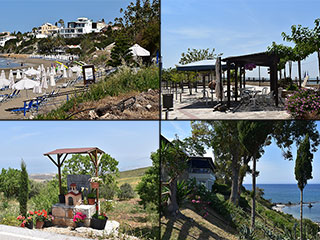 eBook

Cyprus Road Trip 02: Paphos - Coast to Coast

Newly published, our second Paphos Road trip takes you from coast to coast. Visit Coral Bay, Sea Caves, Agios Georgios, various traditional villages and more besides, as you travel to the Baths of Aphrodite on the Polis coast. And on the way back, we throw in an abandoned village for good measure.