Agios Savvas Tis Karonos
Published 11th of June, 2018
We first discovered this abandoned monastery a few years ago, when we were out geocaching.Visiting again, a few years later, I am paying more attention to the architecture than cache hiding places. There is certainly lots to see, and it is a fascinating place to have a look around. Plus, as it is slap bang in the middle of the Diarizos Valley, you know you can make a day trip out of a visit to the area, if you want to...
Country Pile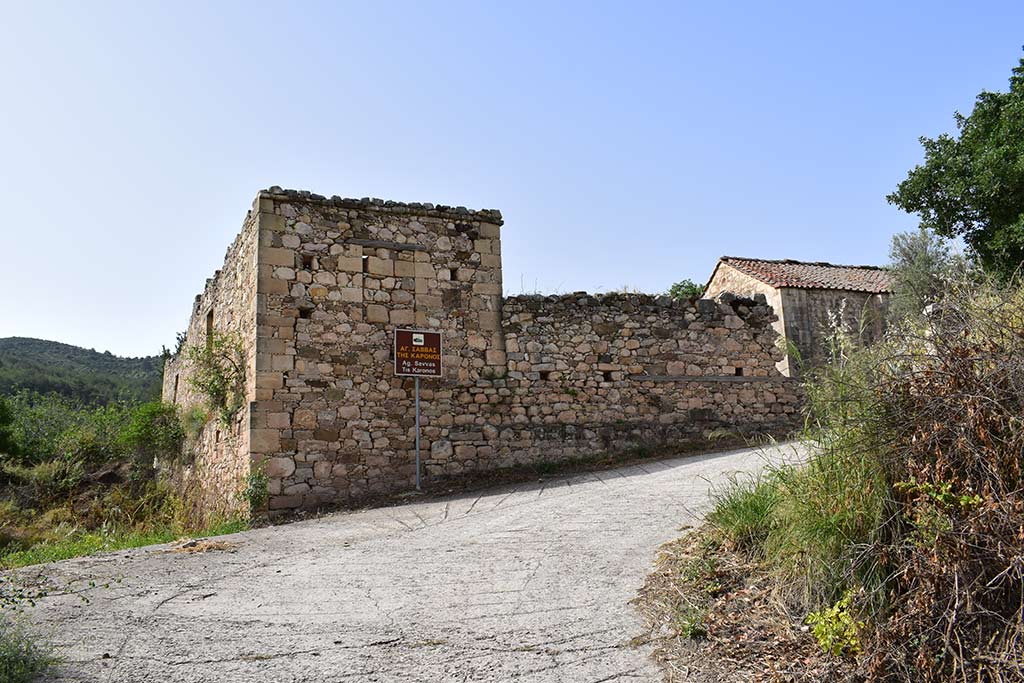 First things first, how do you get to the place? Well, if you take the airport road from Paphos (B6) and then turn left onto the F616 after you go past the Asprokremmos Dam, you can then stay on that road until you are about half way up the Diarizos Valley. You will have gone past Agios Georgios, and Maronas, to your right. Just before you come to the Extreme View Cafe, you will see a brown sign pointing to your right. Head down there and keep on the main track. It is a bit bumpy, but you should be ok in most cars. If you are unsure though, don't take a risk. Just use your common sense.

This Must Be The Place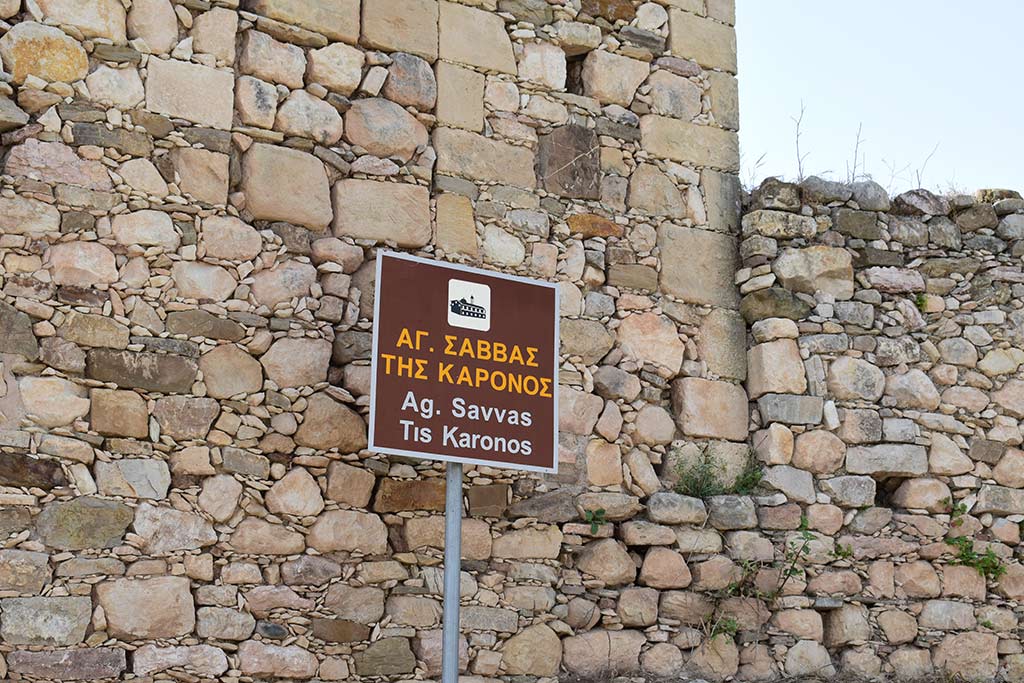 I'm glad I took this picture, as originally I thought it was spelled "Koronos". Anyway, don't park here. If you drive round past the rest of the monastery, there are better parking spots.
Inner Church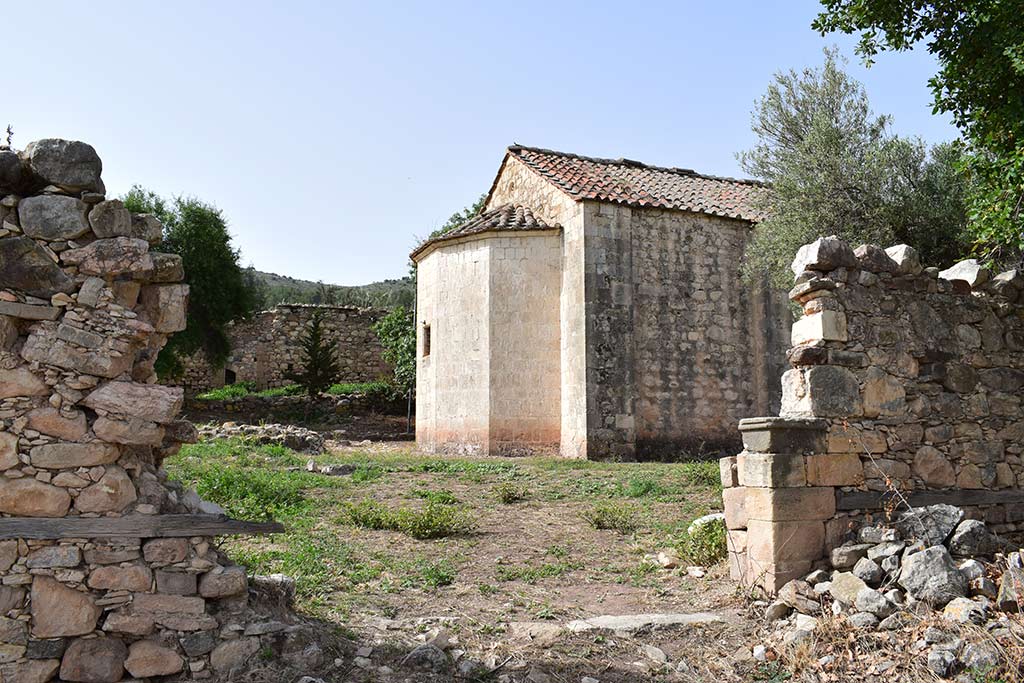 Ok, so let's have a bit of history. According to the internet, The Agios Savvas tis Karonos Monastery was originally built in the twelfth century, and it was later restored by the Venetians. In 1467, the monastery was destroyed by fire; however, it was rebuilt with the assistance of James II, a Cypriot king.
In 1533, the Agios Savvas tis Karonos Church was built on site of the monastery ruins. There is nothing that says why the monastery was once again ruined though. The church was renovated in 1742. Since then, the church has been repaired various times. It is still used as a church, though I doubt there is a regular service, owing to it's remoteness.
Unlucky Location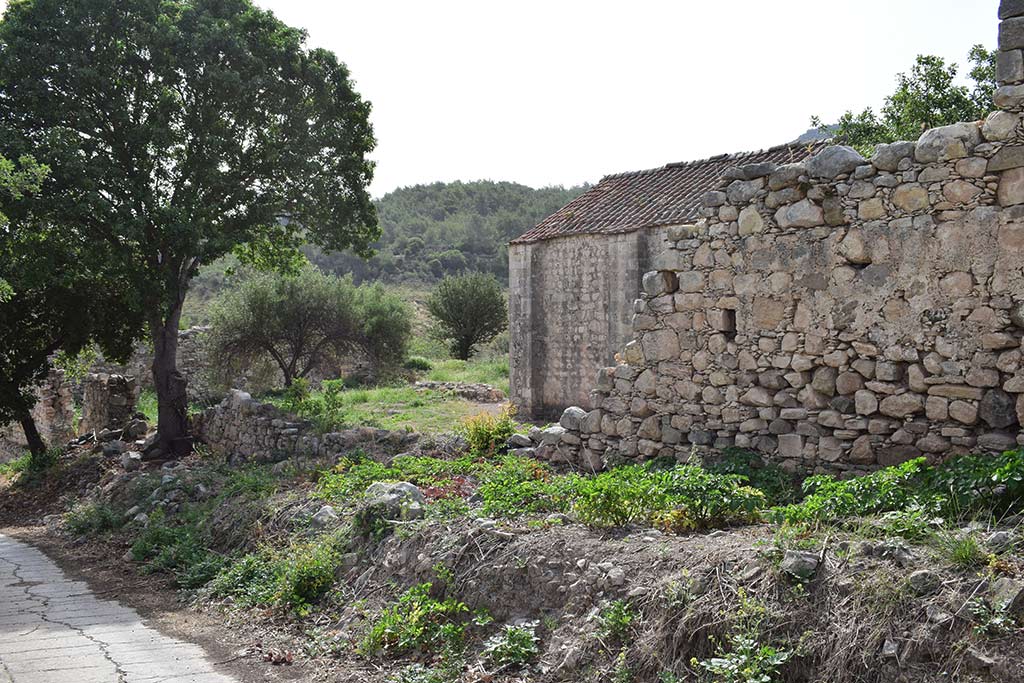 So these ruins have been ruins for 500 years. That's incredible, when you think about it. I know you get ancient ruins in Paphos and other places, but they've all had a bit of TLC over the years. This place has been left to its own devices.
Nice Arches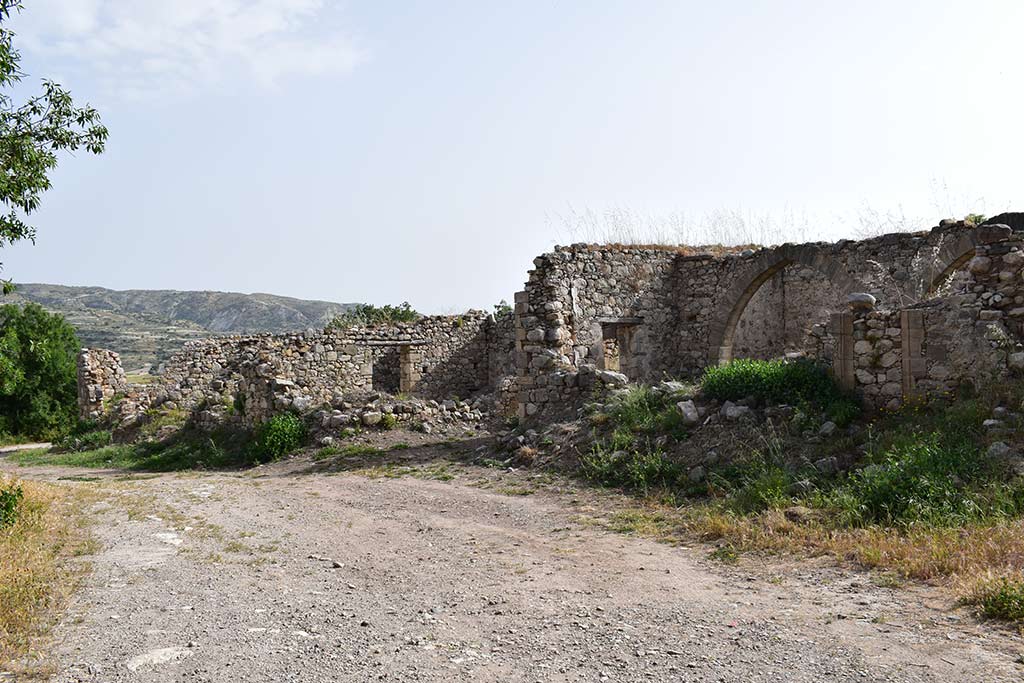 The ruins seem to be in two parts. I imagine the ruins on the left of this picture were stables, as there is a wall that separates them from the rest of the monastery.
Page 1 of 8
Related Blogs: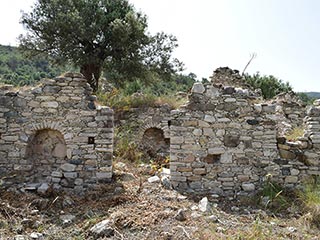 Abandoned Villages - Prastio
The Diarizos Valley really is the gift that keeps on giving. This is the fourth abandoned village we've visited recently. However, this one is a bit special, as it is an abandoned village that is truly abandoned. To get to it, you have to leave the safety of your car, and wade through shoulder-high thistles and grasses. Is it worth the journey? You decide...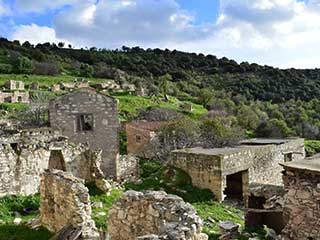 Abandoned Villages - Maronas
Last saturday my wife and I were in Paphos with a couple of hours to kill. So we decided to take a trip up the Diarizos Valley. Being on the Paphos / Limassol border, this valley is on the edge of the Paphos Life radar. However, it has a wealth of sites to visit, as you shall see over the coming weeks. Our specific destination was the abandoned village of Gerovasa. There is a fascinating bridge near to it, and we visited the village itself a few years ago, to do a geocache. However, on our way up the valley, we spotted some ramshackle buildings on the other side of the valley, and decided to take a detour...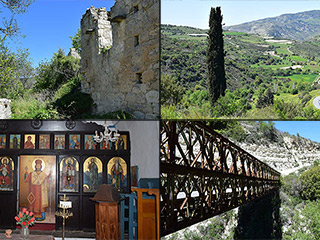 Abandoned Villages - Trozena
If you've driven over the iron bridge which lies just beyond the abandoned village of Gerovasa, near the outskirts of Paphos Forest, then you will also have driven past the abandoned village of Trozena. Unless you are very observant, you won't have noticed it though, as it is barely visible from the road. It is worth taking a detour to explore the ruins, as these photos will hopefully show...