Restaurant Review: La Sardegna Da Gino
Published 31st of January, 2023
Fancy a change from Souvlaki or Pork Chop? You wouldn't normally associate Cyprus with quality Italian food but a restaurant in Paphos will provide you with the authentic Italian taste. Step forward, La Sardegna Da Gino, and take a bow.
This Must Be The Place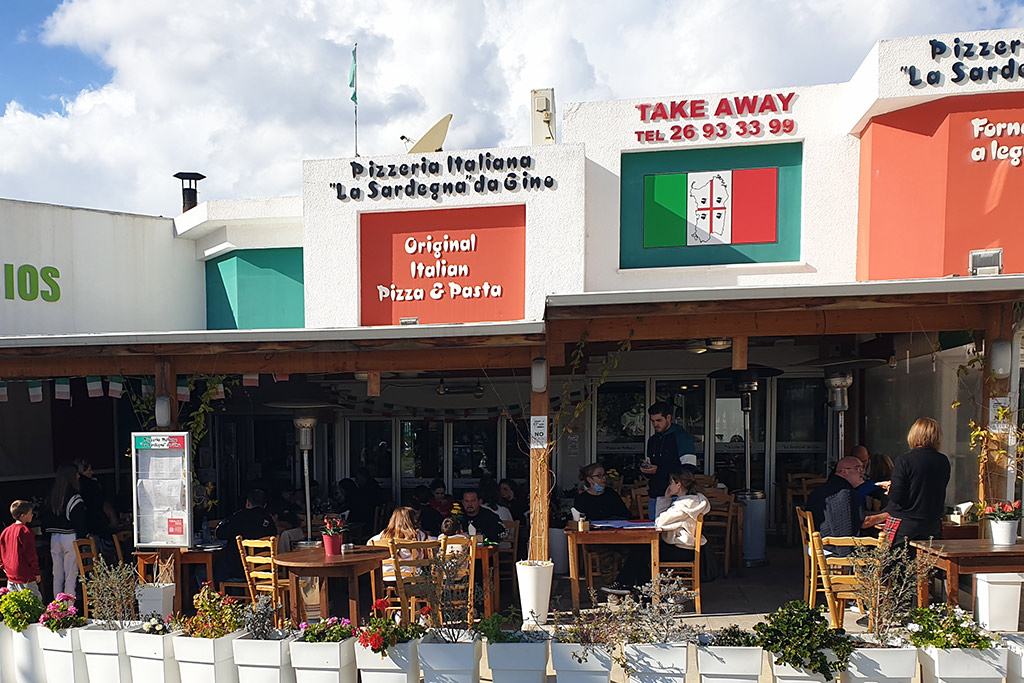 If you drive up from Kings Avenue Mall to Kennedy Square, you will almost immediately go past this restaurant on your left. If you want to park, your best bet is to turn right into the area by the bowling alley, and park there.

Not Empty For Long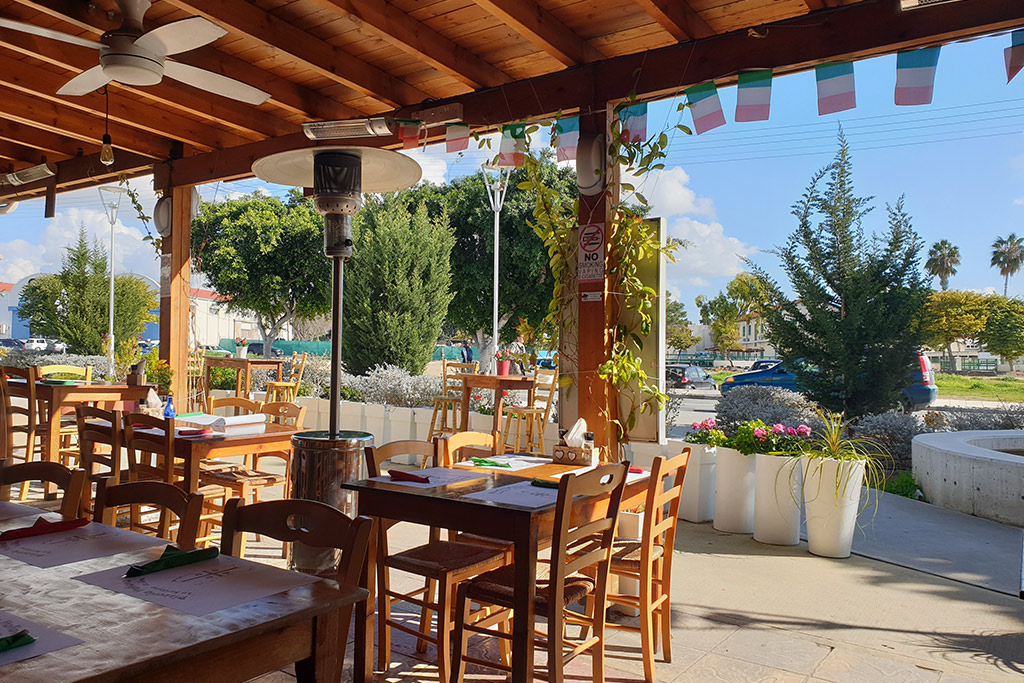 We visited on Sunday. They open at 1PM, and we got there two minutes after that, so were the second people to be seated. According to the reviews on Google, you should book ahead if you want to avoid waiting.
Their number is 26 933399.
Spicy Salami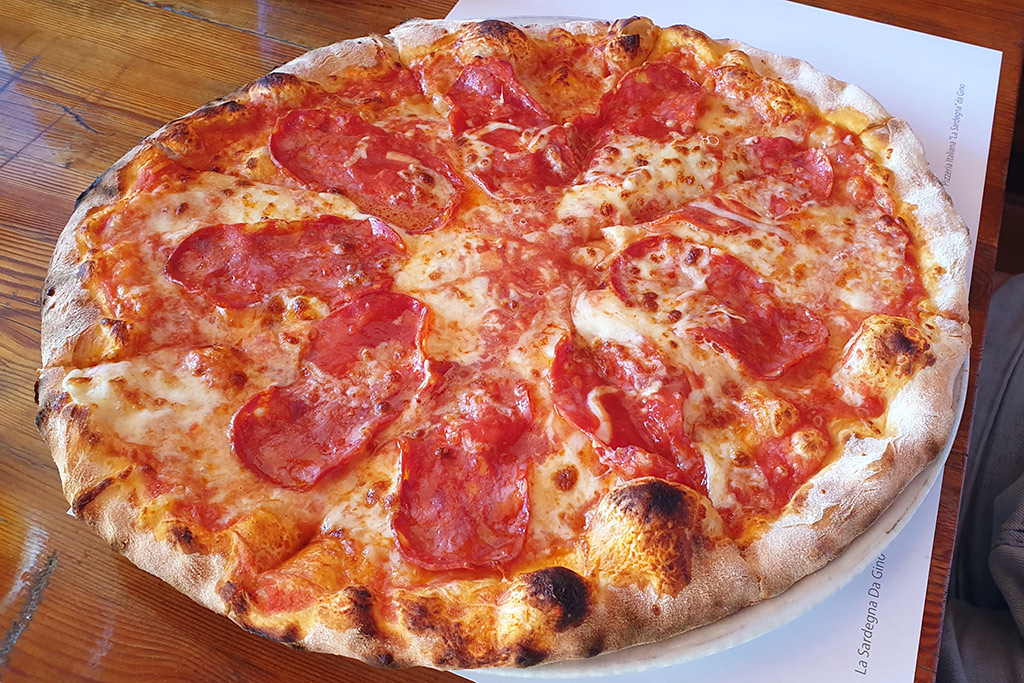 As well as pizza, they also do a variety of pastas and other traditional Italian food. We all wanted pizza though, so I cannot comment on their lasagne.
Speciality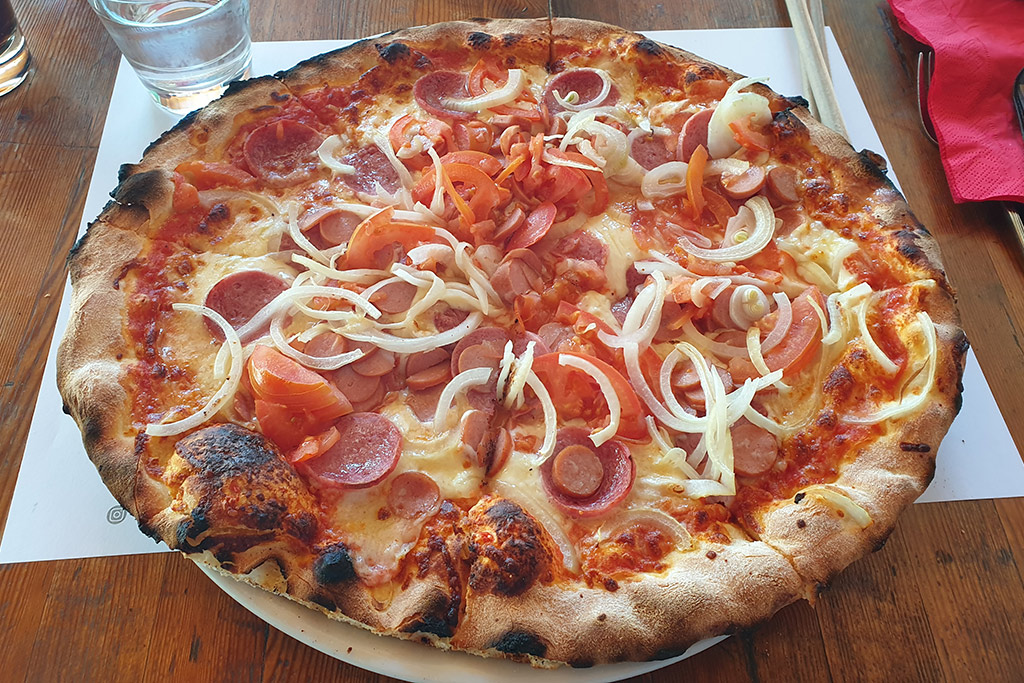 This was my pizza. From memory, it was topped with onions, tomatoes, salami and frankfurter. I also asked for some chilli oil which soon appeared. I like my pizza to have a bit of a kick.
Egg and Spinach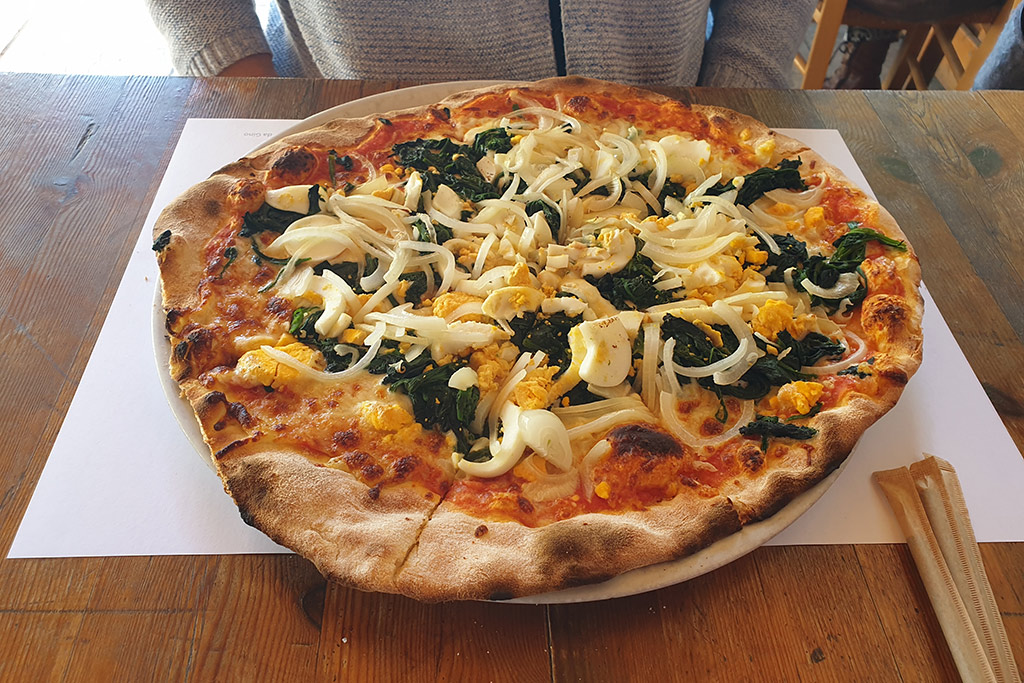 Alex opted for a pizza topped with egg and spinach.
All the pizzas were absolutely delicious. They are available in two sizes. The ones in this picture are all "small" so God knows how big the large ones are. These were huge. I barely managed to finish mine, while Alex and our daughter were both defeated. A small pizza costs on average 14 euro.
If you are a couple and can cope with sharing a pizza, you might want to consider having one between you and ordering some garlic bread as well. There's no way you could eat a pizza and a garlic bread yourself, unless you had been stuck on the Akamas for a week. Unfortunately, Alex likes her pizzas with lots of vegetables, and I like mine with lots of meat and chilli. So that isn't going to happen.
This place is highly recommended. By the time we left it was nearly full. Most of the customers were Cypriot, too. I can understand why a holidaymaker might prefer Cypriot food. After all, pizza is a lot easier to come by than Kleftico back in the UK. But if you are in the mood for an Italian, you should definitely try them out.
Page 1 of 1
If you like our blogs and the rest of our content, please consider slinging us a few euros to help us produce more content. Use the Coffee link below if you feel so inclined. Payments are taken on a secure gateway, with no contact!
❤

Related Blogs: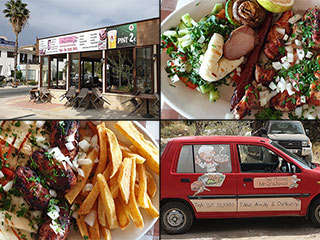 Tis Pizzas Mezeklikia
Eating out in Cyprus needn't cost an arm and a leg, especially if you go native. And guess what? Cypriots love pizza. They also like souvlaki, and jumbo pork chops, so a place that offers all three is definitely worth a visit. Join us, as we feast on some top-notch nosebag at one of our favourite Polis taverns...
Review: Curry House (Takeaway)
The other evening we had been swimming at Geroskipou Beach, and fancied picking up a takeaway curry on the way back to Polemi. The nearest was Curry House, in Kato Paphos, and this is was our experience...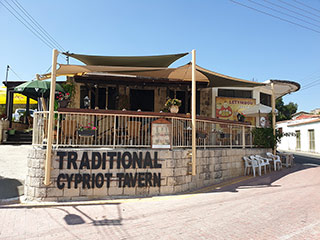 The Letymbou Tavern
Village taverns are one of Cyprus' hidden jewels. So when somebody on our chat group was asking for the best ribs in Paphos, we immediately responded with Letymbou Tavern. But then it hit us. We hadn't been there since before Lockdown. We couldn't recommend a place we hadn't eaten in for that long. So with that in mind, we set off for Sunday Lunch. I was honour bound to have the ribs to check they were still my favourite.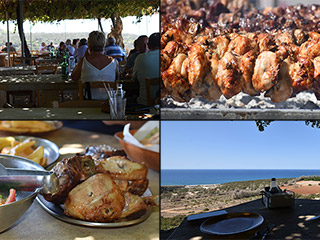 Last Castle (Viklari) Review
Last Castle is as famous for its location as its delicious food. Perched atop the entrance to Avakas Gorge, if you want to dine in style there are few places better in Paphos.We visited there recently to sample the Souvla...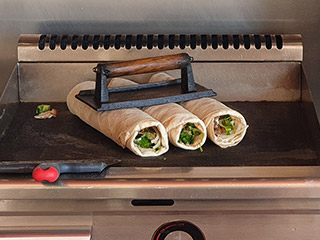 Helen Takeaway Review
We've recently brought you reviews featuring delicious food at popular restaurants. You don't have to spend €15 - €25 per person to enjoy good food though. We recently stopped for some food at a Takeaway on the way back home, and were blown away with how tasty the food was.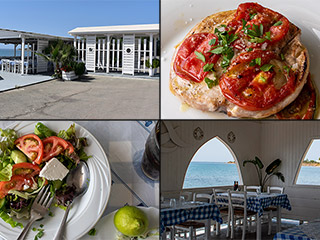 Filiotis Fish Tavern Review
Filiotis Fish Tavern can be found just off the approach road to Paphos Airport. It is a regular haunt for one of our forum regulars, and the other day we decided to try it out ourselves. Come and see what they have to offer.
Good Pages To Visit

FB Page

Paphos Life on Facebook

Like us on Facebook and stay notified of new blog posts.

FB Page

Our Facebook Chat Group

Paphos Chat has been created for people who like our site and want to chat using Facebook. You can also easily upload photos of any size here. A lot of people are members of the Facebook chat group and the main forum. It's entirely up to you.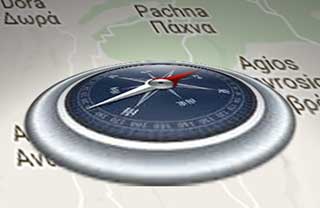 List

Blog Locations

Planning a day out? Then use our map of blog locations as a handy guide. Some of the places we visit our closer to each other than you might think, so take a look and start planning your next adventure...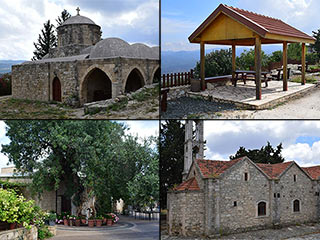 eBook

Cyprus Road Trip 01: the Kathikas - Panagia Loop

Let me take you on a journey around the region of Paphos, Cyprus. Starting at Paphos itself, we travel to Akoursos, then Kathikas, Kritou Terra and Simou. We continue past Lasa and Kannaviou, before taking in the delights of Panagia. Getting a bit more adventurous, we visit the abandoned villages of Statos and Agios Fotios, before passing through Choulou, Letymbou and Polemi, and rejoining the main Paphos - Polis road. The route is suitable for all types of vehicle, and requires no off-roading. The guide contains about 130 photographs including shots of all the road signs you need to pay attention to, as well as some of the highlights you may experience along the way. There are also several maps which will help you keep your bearings. You can do this journey in a day, or you can break it up into chunks. You can also do it in reverse, to get some completely different views. It is entirely up to you.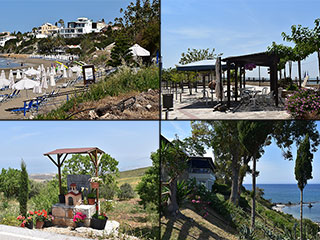 eBook

Cyprus Road Trip 02: Paphos - Coast to Coast

Newly published, our second Paphos Road trip takes you from coast to coast. Visit Coral Bay, Sea Caves, Agios Georgios, various traditional villages and more besides, as you travel to the Baths of Aphrodite on the Polis coast. And on the way back, we throw in an abandoned village for good measure.