A Geroskipou Mini Mystery
Published 28th of September, 2017
After our last blog of the strange monument near Mandria, we were delighted with the response, so we thought we would post these pictures of another forgotten site, this time in the heart of Geroskipou. Did anybody work on this site in the past, and if so, can they say why excavation work seems to have halted mid dig?
The Site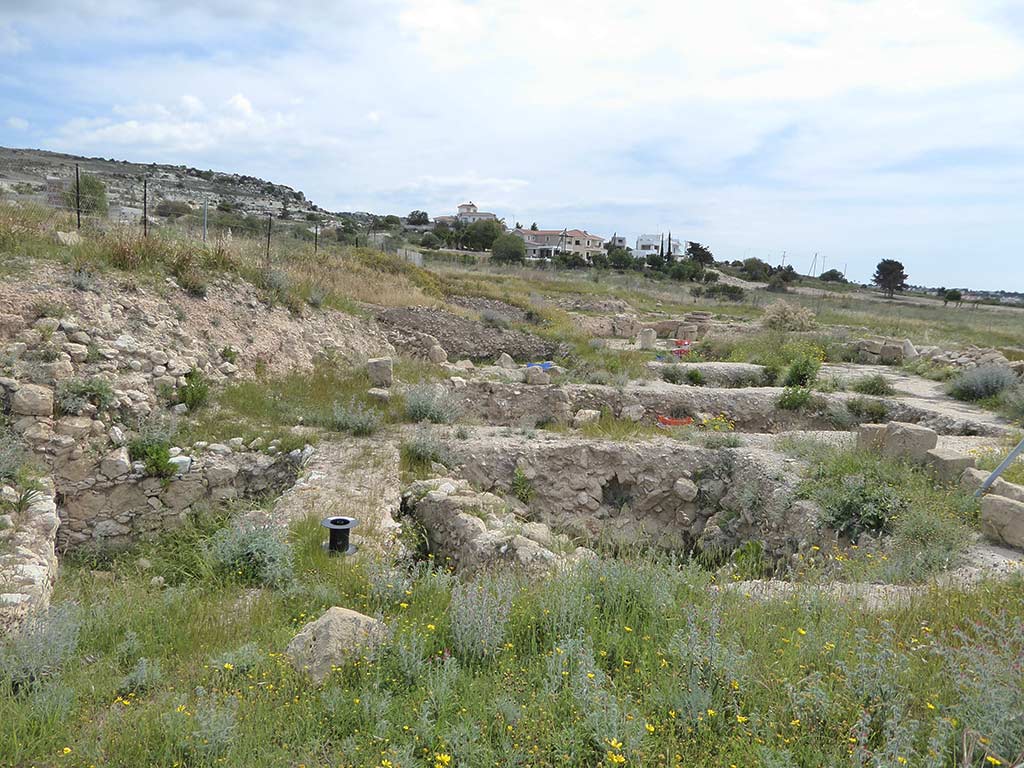 During the last days of Spring we were out exploring in Geroskipou. We stumbled across this area of land when we were looking for routes up to the interesting rock formations you can see to the East of Paphos.

A Dig In Progress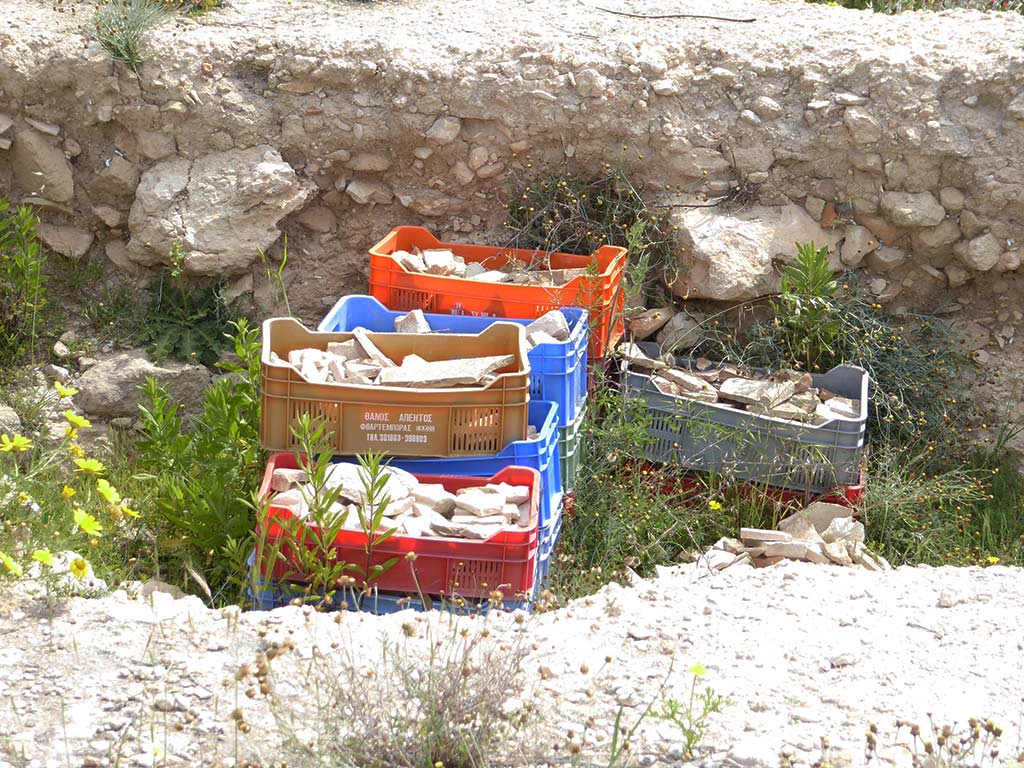 Nobody had dug here for a while, yet it was clear that there had been some excavation work performed in the not-too-distant past.
Sharp Grass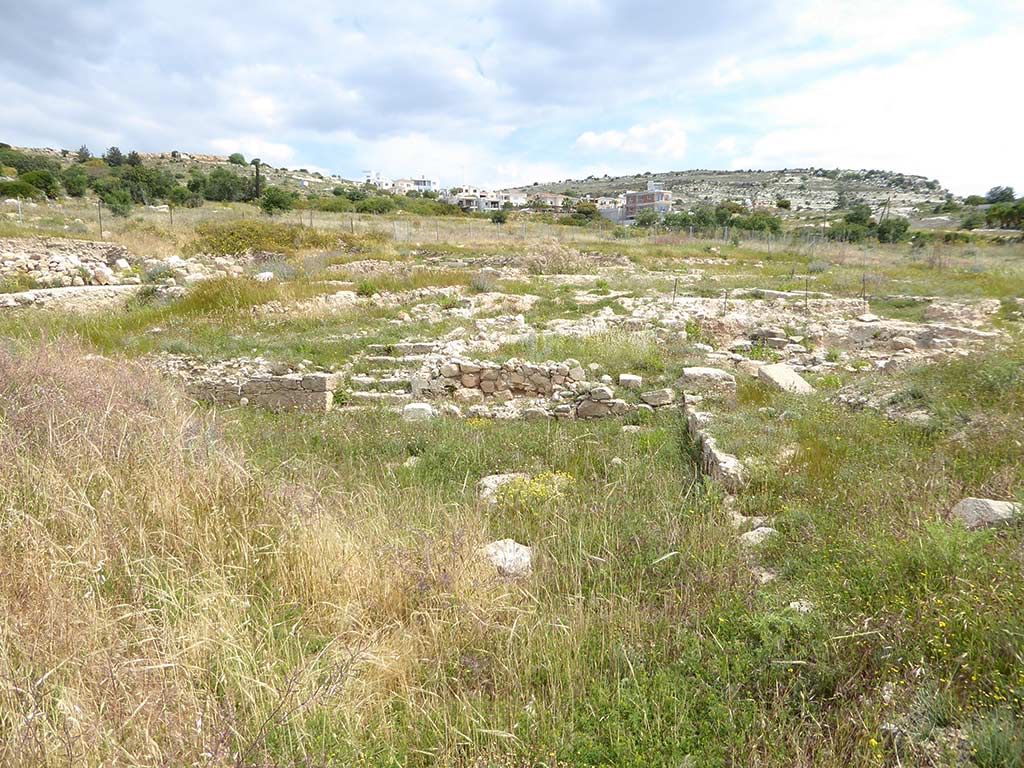 The area itself is fenced off. However I was able to walk around the outside of the fence taking these pictures. What you cannot appreciate from the shots, is how painful this experience was. The grasses were like needles pricking through my trousers. Cyprus vegetation takes no prisoners at the best of times, but I would rather walk through a patch of thistles than through that grass again.
School and Houses Nearby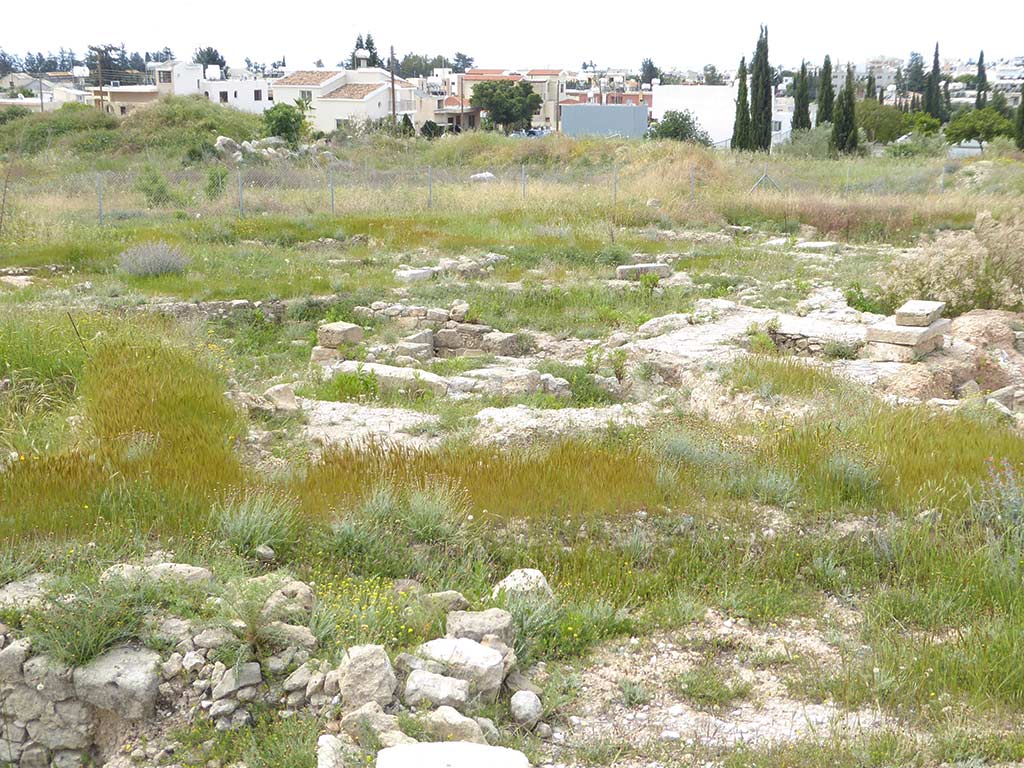 Like the Necropolis at the entrance to the Akamas, the ruins have had to compete with more modern developments. I think it is inevitable, given the sheer amount of archaeological sites there are in Cyprus, that some of them will get built on. Should we treat this as an outrage, or just the inevitable march of progress?
So What Was It?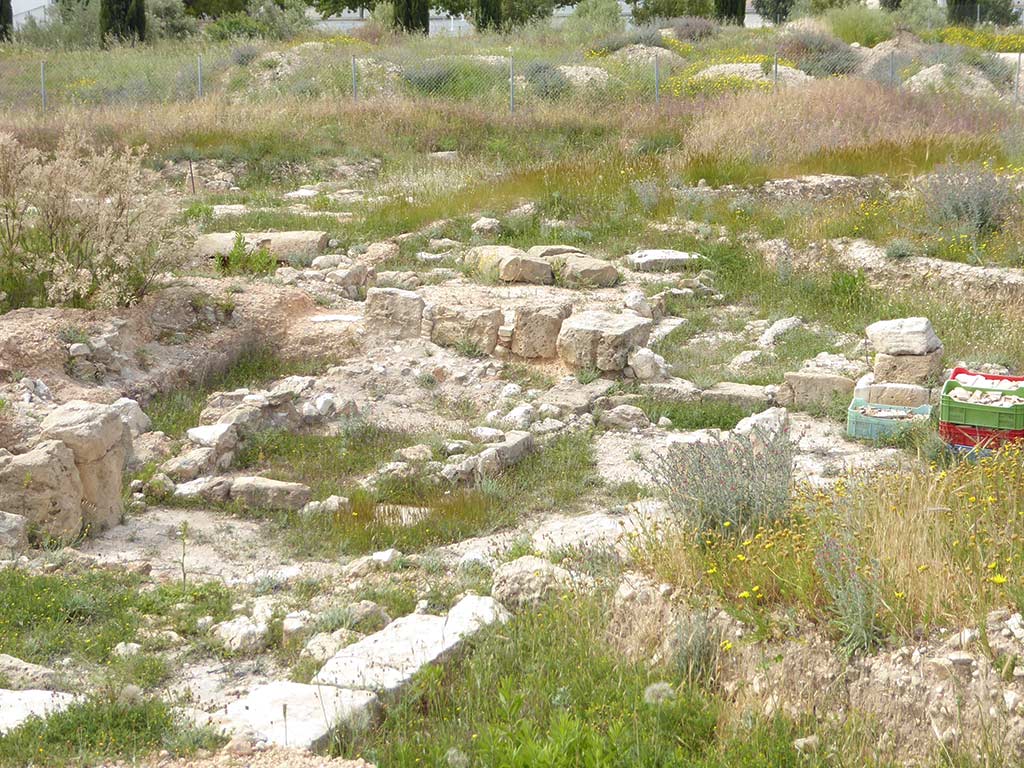 Had it not been for the interest shown in the Mandria pictures, I would not have published these. The site itself is fairly small.
Page 1 of 2