If You Go Down To The Woods Today...
Published 21st of December, 2016
If you have ever driven to the Blue Lagoon via the coastal road, you will have spent most of your time watching the track in front of you, as it is a somewhat precarious ride. This is a shame, because there is a little jewel in the woods above you, waiting to be found.
Start At Aphrodite's Pool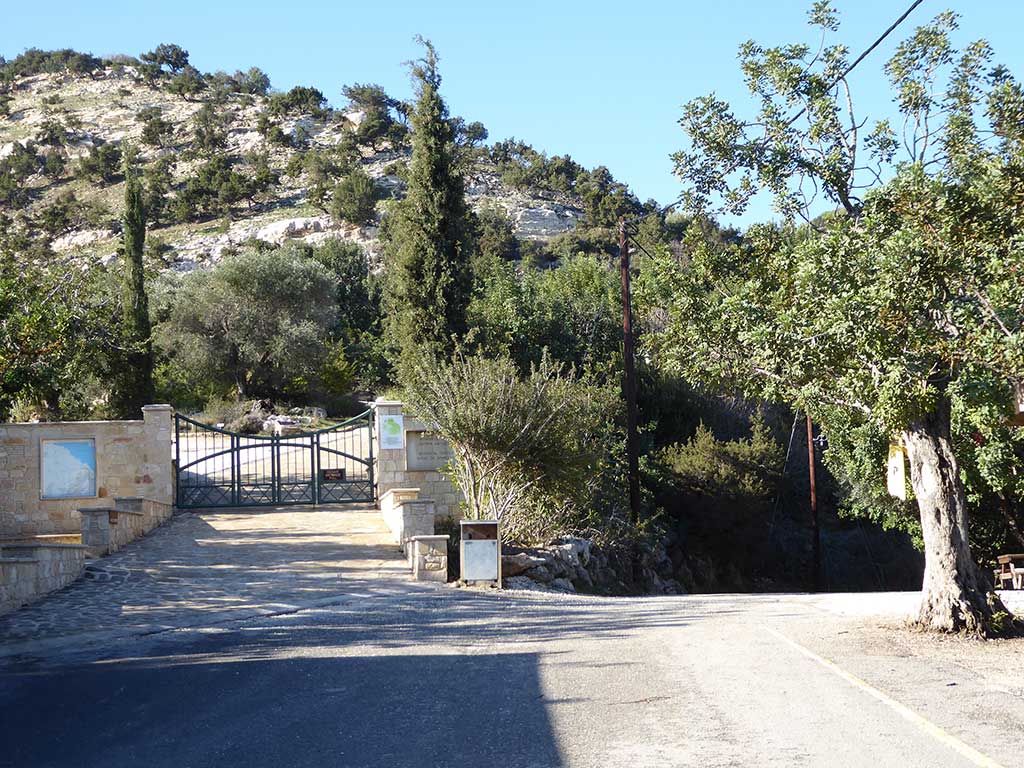 Begin your journey at Aphodite's Bath. If this is the first time you have visited the bath then don't worry, it's ok to be disappointed. The bath itself is a bit of a letdown. However, there are some lovely nature trails in the area, and if you do any of them then your journey will not have been wasted.
You need to head to the Blue Lagoon along the coast road. If you are driving, I wouldn't recommend anything other than a decent 4x4. If you are walking, pack plenty of water and make sure your camera is working.
At the point shown in the photo, take a right into the campsite, and follow the track pointing to the Blue Lagoon.
Can You Spot The Church?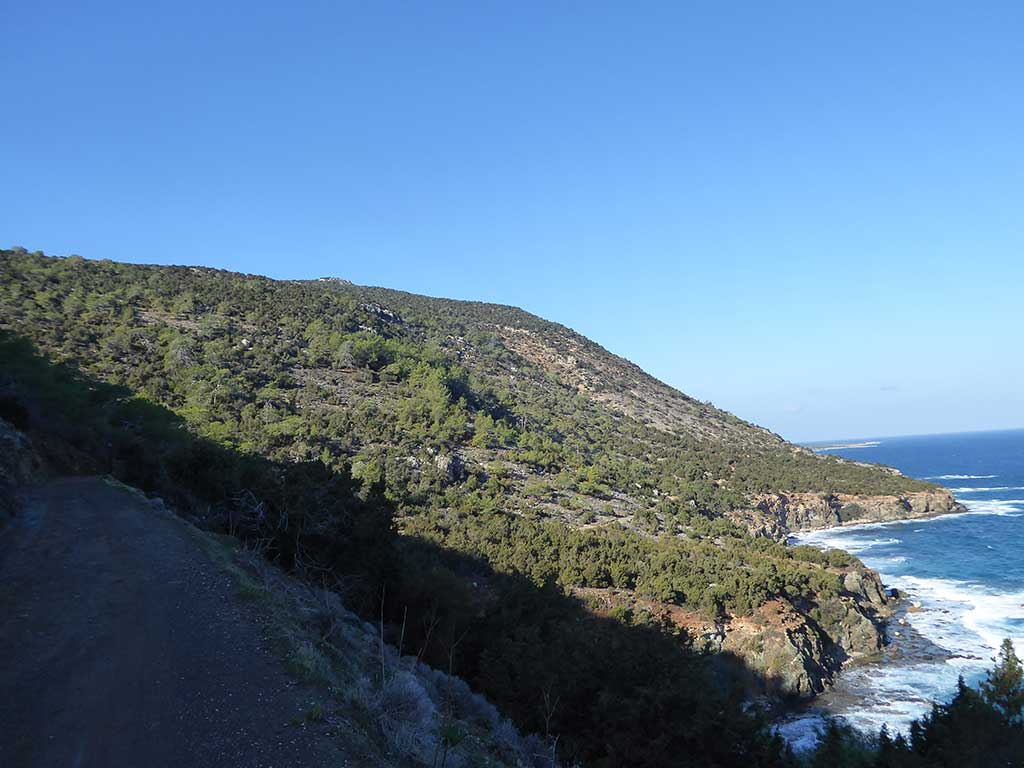 As you navigate the road, you can be forgiven for missing the church, especially if you are driving. But there it is, towards the top left.
Close Up Of The Church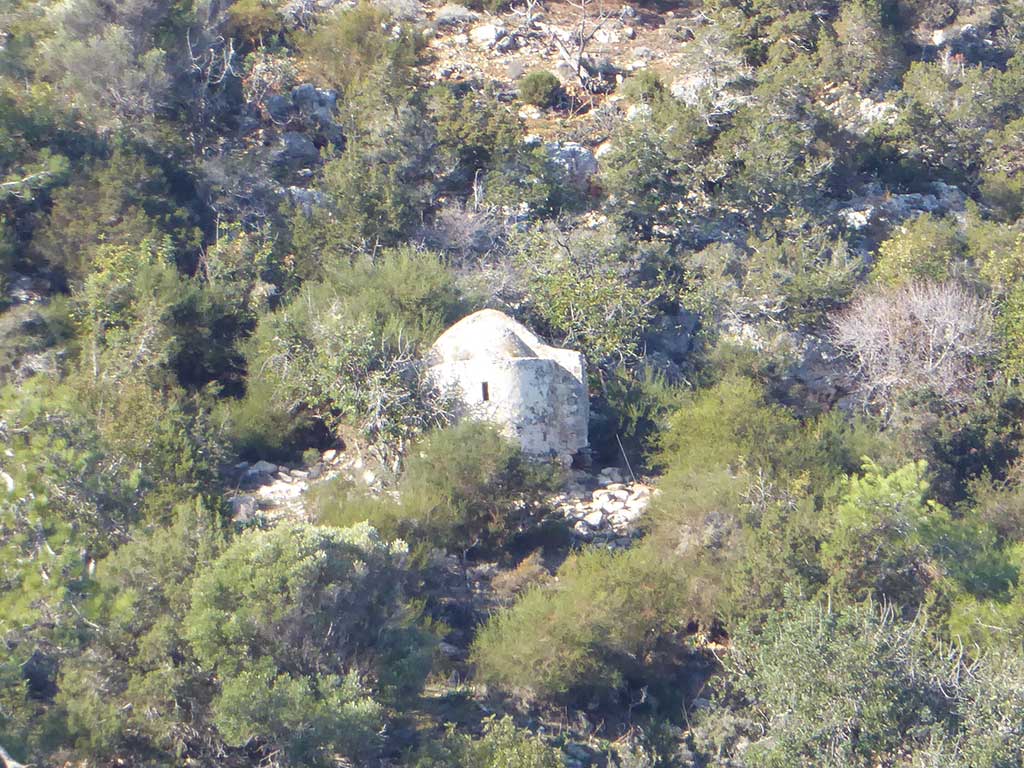 Thanks to the trusty zoom lens, we can see the church in more detail. Note the complete lack of any road to it.
First Route To The Church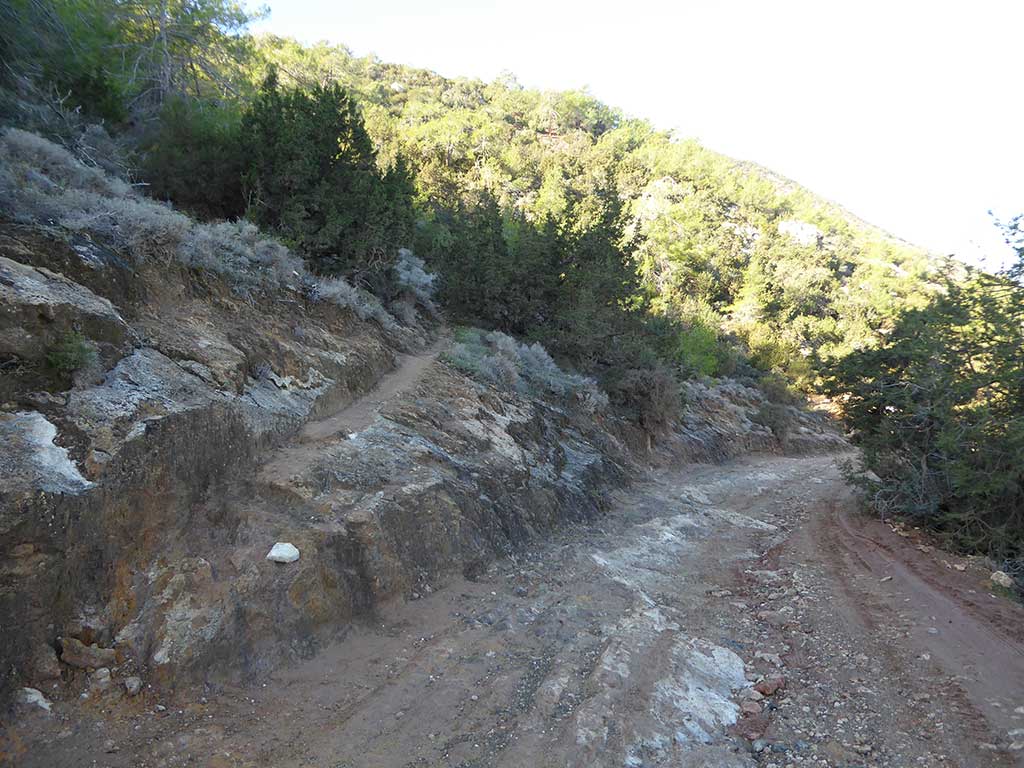 If you continue down the road you will come to this narrow footpath veering left. You can take this route if you are on foot, if you fancy a more direct route and a scramble up the hill. We will continue down the road though.
A Small Shrine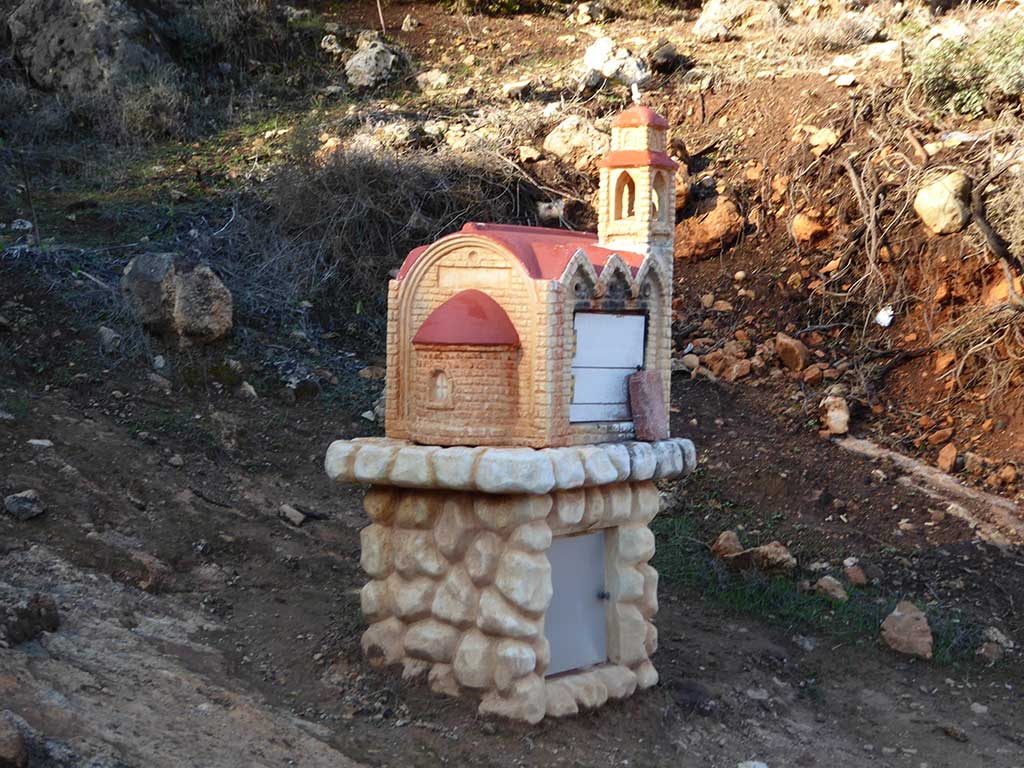 This is almost directly below the church. I wonder if they are related?
Page 1 of 4
If you like our blogs and the rest of our content, please consider slinging us a few euros to help us produce more content. Use the Coffee link below if you feel so inclined. Payments are taken on a secure gateway, with no contact!
❤

Related Blogs: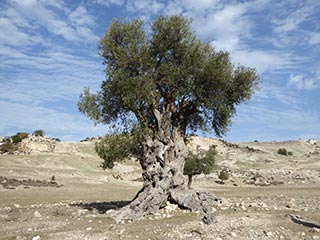 Is this the Oldest Olive Tree in Cyprus?
We were out exploring in the Akamas the other day, and we came across this lovely old Olive Tree. I can't help wondering how long it has stood here...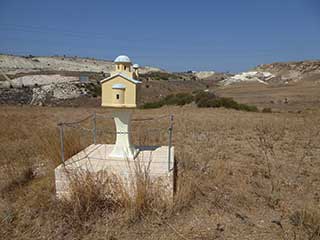 The Shrine by the Motorway
Every time I drive to Limassol on the A6, I notice a shrine in a field to the left of the motorway, soon after you leave Paphos. The other day while out exploring, we found ourselves close by, so we thought we would take a look...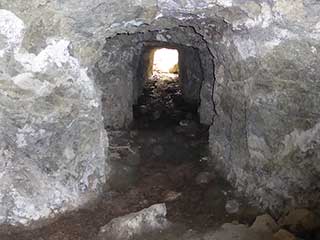 Happy Halloween!
As it is Haloween and the spirits of the departed are set to walk the Earth, placated only by sweets and small denomination coins, we thought it the perfect time to pay a visit to some spooky Akamas sites. So sit back and enjoy our trip to a pre-Christian Burial Ground and a spooky old mine, with not a janitor in sight.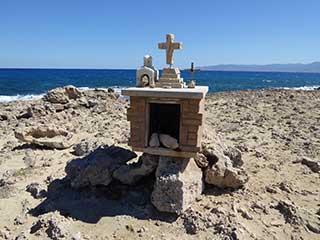 The Far Side of the Akamas
Last October when I had the weekend to myself, I resolved to do a geocache that had eluded me up until now, due to it's remoteness. Given that people were interested in the Akamas Church blog I posted a while back, I thought I would turn the photos I took into another blog...
Good Pages To Visit

FB Page

Paphos Life on Facebook

Like us on Facebook and stay notified of new blog posts.

FB Page

Our Facebook Chat Group

Paphos Chat has been created for people who like our site and want to chat using Facebook. You can also easily upload photos of any size here. A lot of people are members of the Facebook chat group and the main forum. It's entirely up to you.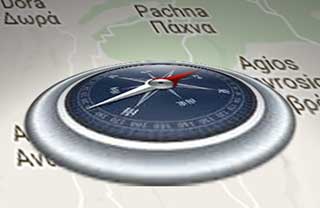 List

Blog Locations

Planning a day out? Then use our map of blog locations as a handy guide. Some of the places we visit our closer to each other than you might think, so take a look and start planning your next adventure...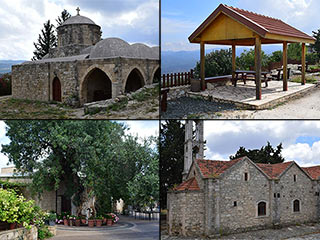 eBook

Cyprus Road Trip 01: the Kathikas - Panagia Loop

Let me take you on a journey around the region of Paphos, Cyprus. Starting at Paphos itself, we travel to Akoursos, then Kathikas, Kritou Terra and Simou. We continue past Lasa and Kannaviou, before taking in the delights of Panagia. Getting a bit more adventurous, we visit the abandoned villages of Statos and Agios Fotios, before passing through Choulou, Letymbou and Polemi, and rejoining the main Paphos - Polis road. The route is suitable for all types of vehicle, and requires no off-roading. The guide contains about 130 photographs including shots of all the road signs you need to pay attention to, as well as some of the highlights you may experience along the way. There are also several maps which will help you keep your bearings. You can do this journey in a day, or you can break it up into chunks. You can also do it in reverse, to get some completely different views. It is entirely up to you.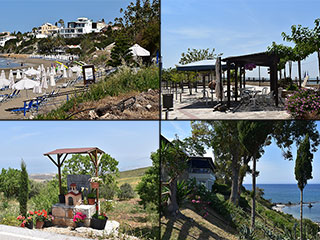 eBook

Cyprus Road Trip 02: Paphos - Coast to Coast

Newly published, our second Paphos Road trip takes you from coast to coast. Visit Coral Bay, Sea Caves, Agios Georgios, various traditional villages and more besides, as you travel to the Baths of Aphrodite on the Polis coast. And on the way back, we throw in an abandoned village for good measure.