The Shrine By The Motorway
Published 26th of August, 2017
Every time I drive to Limassol on the A6, I notice a shrine in a field to the left of the motorway, soon after you leave Paphos. The other day while out exploring, we found ourselves close by, so we thought we would take a look...
The Konia Industrial Area Turning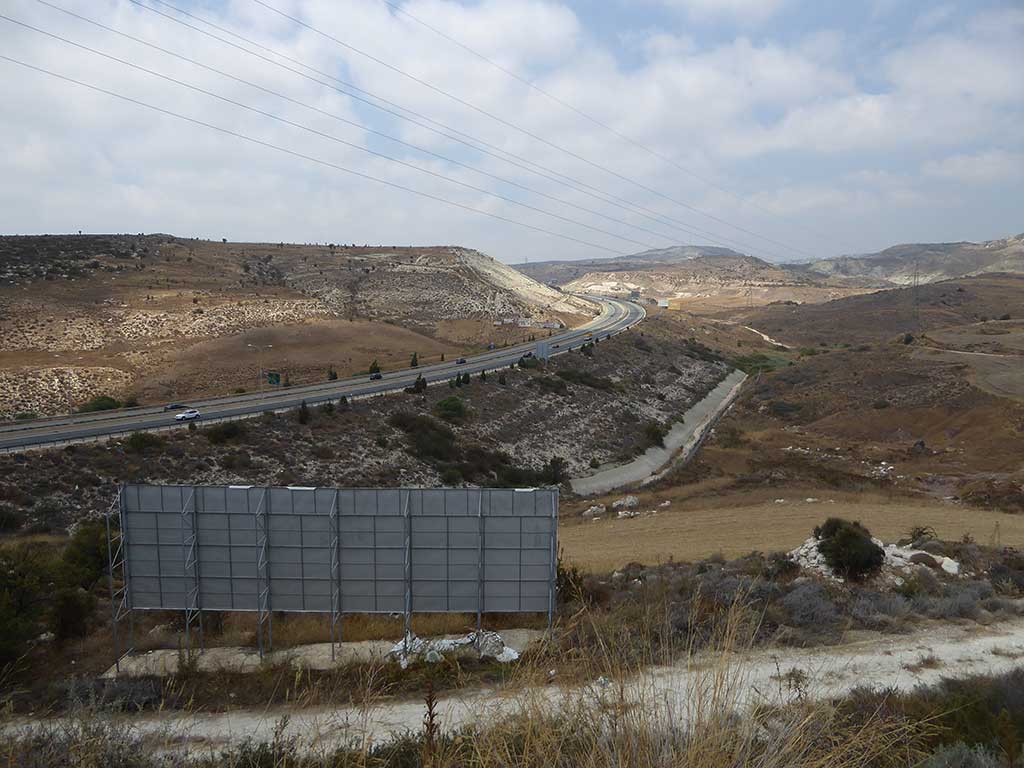 The easiest way to find the shrine is to come off the motorway at the Konia Industrial Area exit, then immediately take the track that heads back towards Paphos. You will know you are going the right way if you see these hoardings.

Shrine in the Field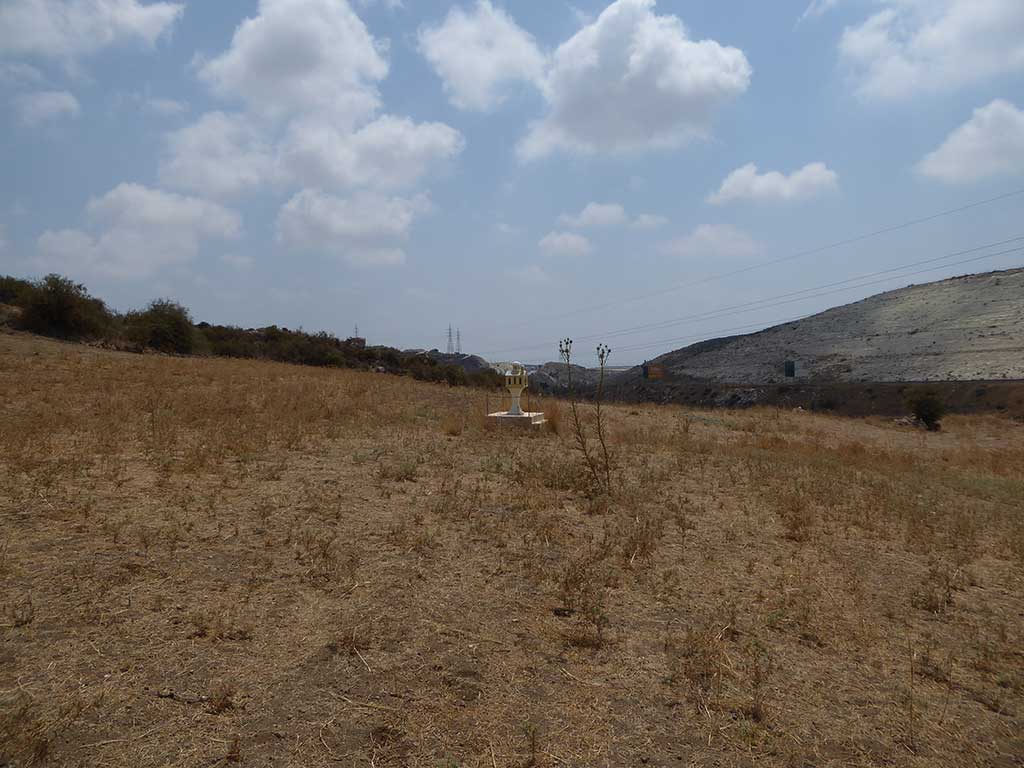 If you take the track mentioned, you will eventually come to a shack that looks like it is falling down a hill. If you take the right hand track there (which has recently been cleared) you will get to this field, complete with shrine.
Close Up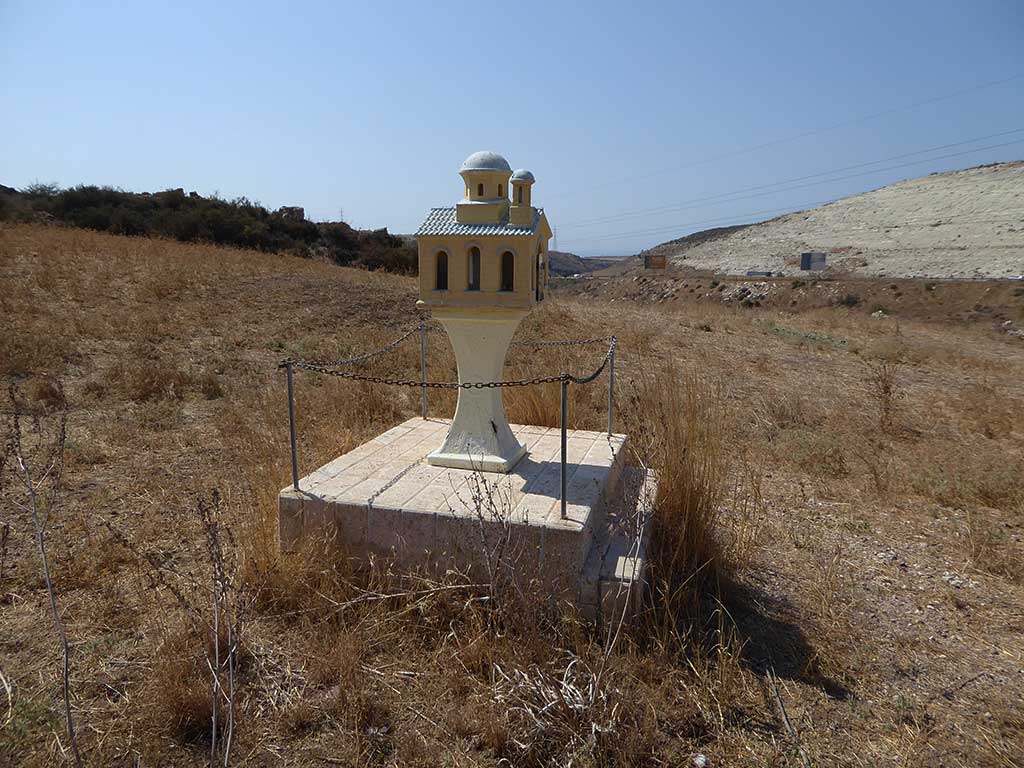 We actually visited the shrine twice, if you were wondering where the clouds have all gone.
From The Front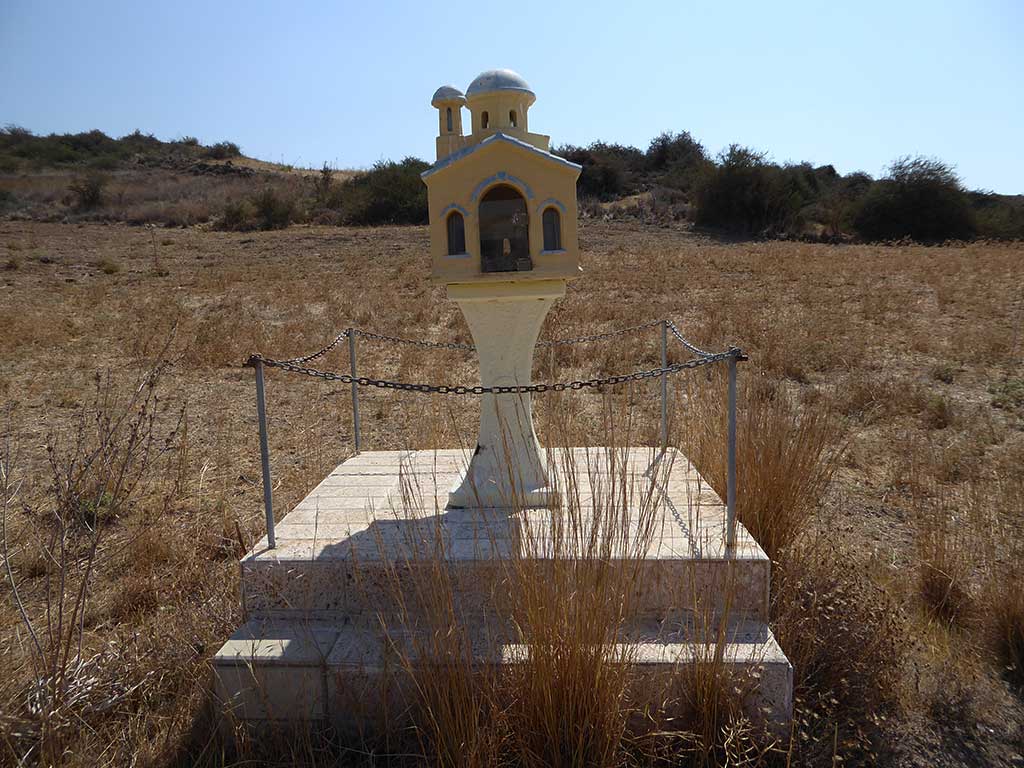 I have no idea why this shrine is here, though it is probably a memorial.
Clean Shrine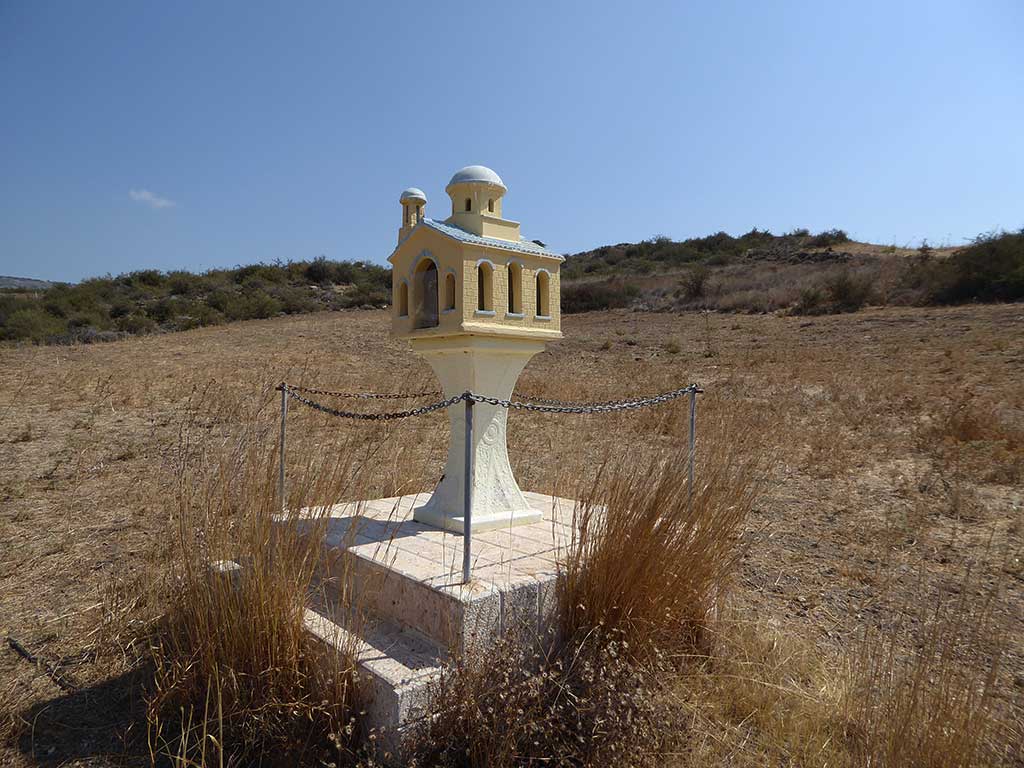 Somebody obviously tends to the shrine, as it is well looked after, despite it's remoteness.
Page 1 of 4
If you like our blogs and the rest of our content, please consider slinging us a few euros to help us produce more content. Use the Coffee link below if you feel so inclined. Payments are taken on a secure gateway, with no contact!
❤

Related Blogs: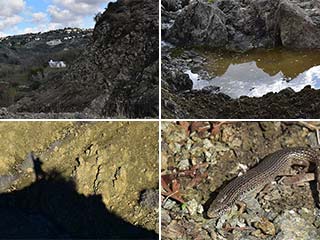 Dam Busters
The recent rains are very good for the reservoirs, and they also rejuvenate dried-up riverbeds and streams. So the other day we revisited some old haunts to see what effect the rain had had on them, and perhaps build a dam or two...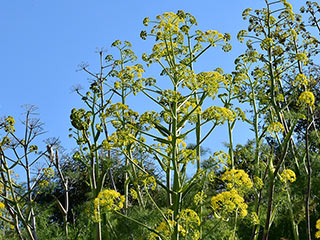 Cyprus Giant Fennel
The spring flowers in Cyprus are starting to bloom, and some are more prominent than others. The giant fennel is one such plant. It can dominate an area and put on a stunning display, as we shall see...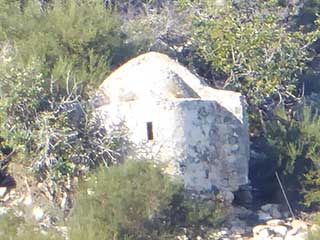 If You Go Down To The Woods Today...
If you have ever driven to the Blue Lagoon via the coastal road, you can be forgiven for not spotting this delightful little church en route.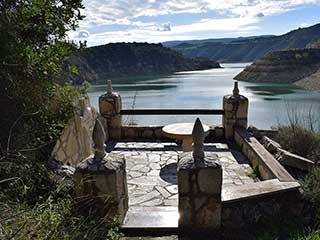 The Evretou Grave
Last time we walked around Evretou Dam, we observed a solitary grave on the opposite bank, half way up a hill. After the blog was published we were approached by somebody who keeps a log of the Turkish Cypriot Graves on the island. He hadn't a record of this one, so I promised to revisit the area and get more information...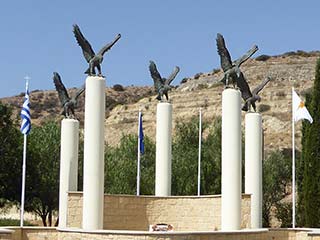 Kouklia Memorial
We recently blogged about a little shrine by the motorway. It turns out that it was placed there in memory of two soldiers who lost their lives in a helicopter accident. I was confused myself, because I knew there was a helicopter crash memorial, but it was a little further away from Paphos, near Kouklia. An internet search revealed that there had been two crashes. So in the interest of fairness, I thought we should take a look at the other shrine. It isn't visible from the motorway, but if you take the trouble to find it, you will not be disappointed, as it is a lovely memorial...
Good Pages To Visit

FB Page

Paphos Life on Facebook

Like us on Facebook and stay notified of new blog posts.

FB Page

Our Facebook Chat Group

Paphos Chat has been created for people who like our site and want to chat using Facebook. You can also easily upload photos of any size here. A lot of people are members of the Facebook chat group and the main forum. It's entirely up to you.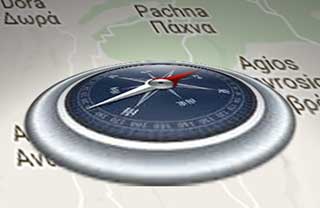 List

Blog Locations

Planning a day out? Then use our map of blog locations as a handy guide. Some of the places we visit our closer to each other than you might think, so take a look and start planning your next adventure...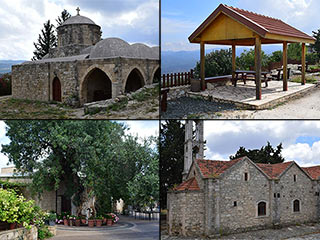 eBook

Cyprus Road Trip 01: the Kathikas - Panagia Loop

Let me take you on a journey around the region of Paphos, Cyprus. Starting at Paphos itself, we travel to Akoursos, then Kathikas, Kritou Terra and Simou. We continue past Lasa and Kannaviou, before taking in the delights of Panagia. Getting a bit more adventurous, we visit the abandoned villages of Statos and Agios Fotios, before passing through Choulou, Letymbou and Polemi, and rejoining the main Paphos - Polis road. The route is suitable for all types of vehicle, and requires no off-roading. The guide contains about 130 photographs including shots of all the road signs you need to pay attention to, as well as some of the highlights you may experience along the way. There are also several maps which will help you keep your bearings. You can do this journey in a day, or you can break it up into chunks. You can also do it in reverse, to get some completely different views. It is entirely up to you.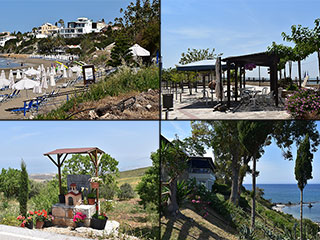 eBook

Cyprus Road Trip 02: Paphos - Coast to Coast

Newly published, our second Paphos Road trip takes you from coast to coast. Visit Coral Bay, Sea Caves, Agios Georgios, various traditional villages and more besides, as you travel to the Baths of Aphrodite on the Polis coast. And on the way back, we throw in an abandoned village for good measure.