Tis Pizzas Mezeklikia
Published 20th of October, 2020
Eating out in Cyprus needn't cost an arm and a leg, especially if you go native. And guess what? Cypriots love pizza. They also like souvlaki, and jumbo pork chops, so a place that offers all three is definitely worth a visit. Join us, as we feast on some top-notch nosebag at one of our favourite Polis taverns...
This Must Be The Place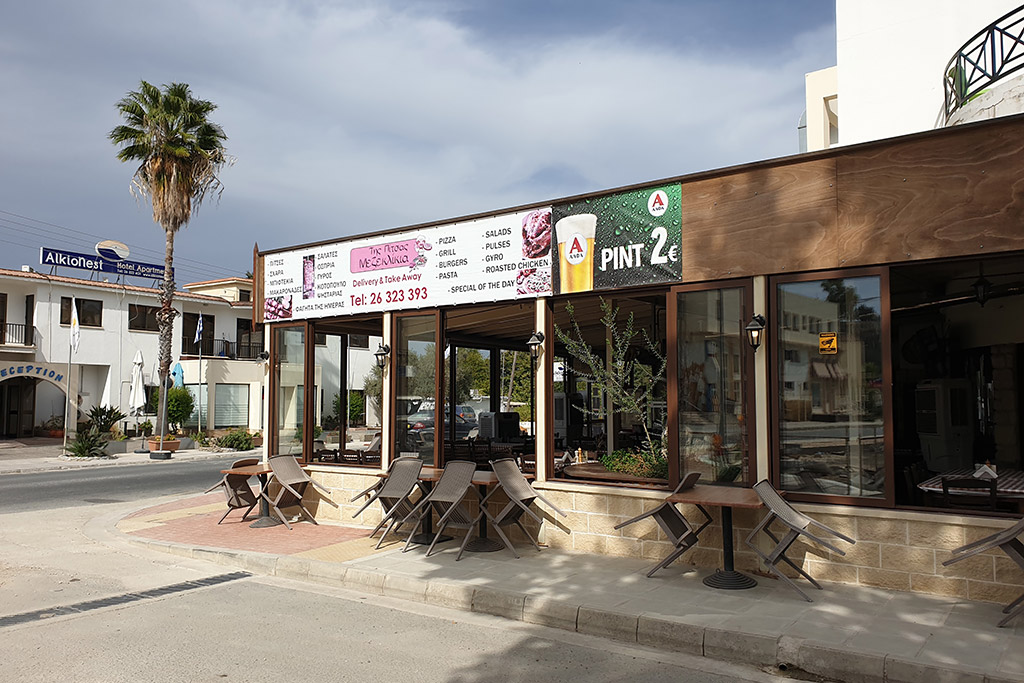 The pandemic has not been kind to restaurants. Social distancing requirements and lack of tourist trade have dented many balance sheets. So it is important to support them by using them when you can. And I wanted a mixed grill.

Early Doors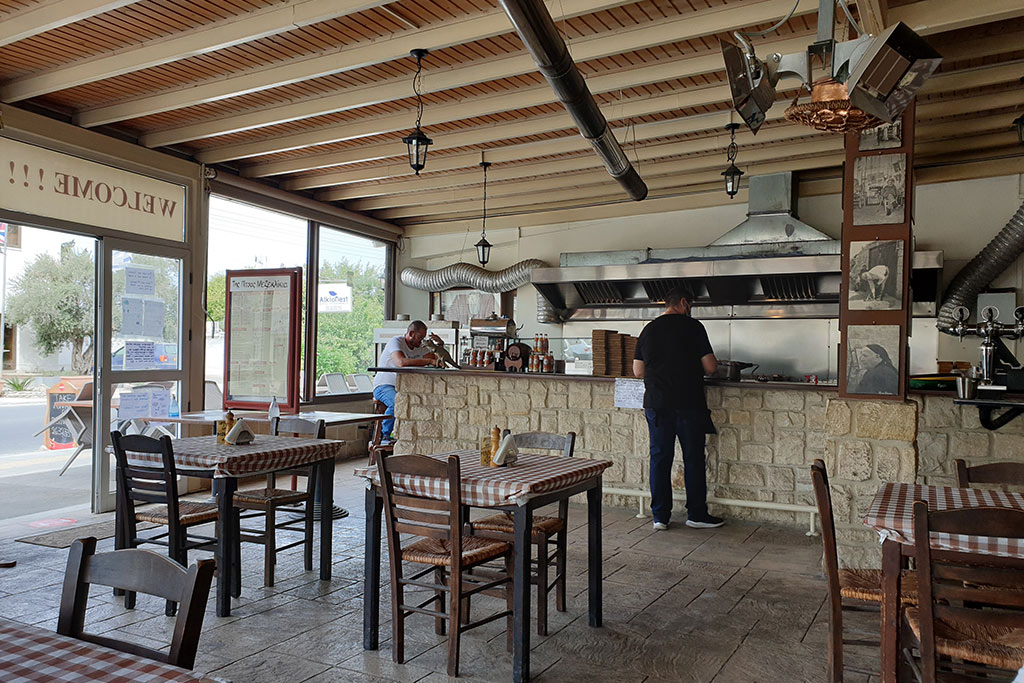 The restaurant is located on the main Polis-Latchi road. It is on your left as you leave Polis, just past a row of shops and a set of traffic lights. We will include a link to our directory entry for it at the end. This also has a map.
We arrived fairly early on Sunday for our food. If you saw the pictures I posted on Facebook about a Sunday morning swim, this was where we went afterwards. Consequently we had the place to ourselves. Before the pandemic, this place would be busier over Sunday lunch, but from reviews it is clear that most of the customers arrive for evening meals.
Typical Decor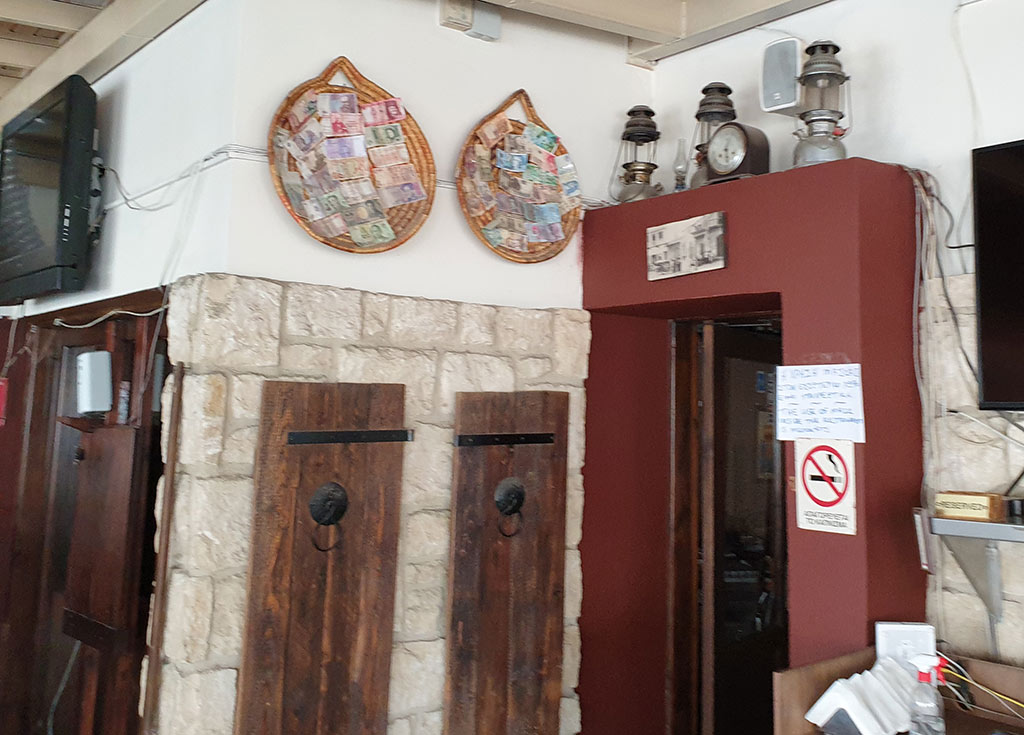 Speaking of pandemics, we availed ourselves of the takeaway services here on numerous occasions during lockdown. We would phone our order ahead, collect it, and find a nice spot to eat on the way home to Polemi. It wasn't quite the same as sitting down and eating it, but it came pretty close.
They had a reduced menu during lockdown though, and the mixed grill was off the menu. It was back on now, and calling me...
The Menu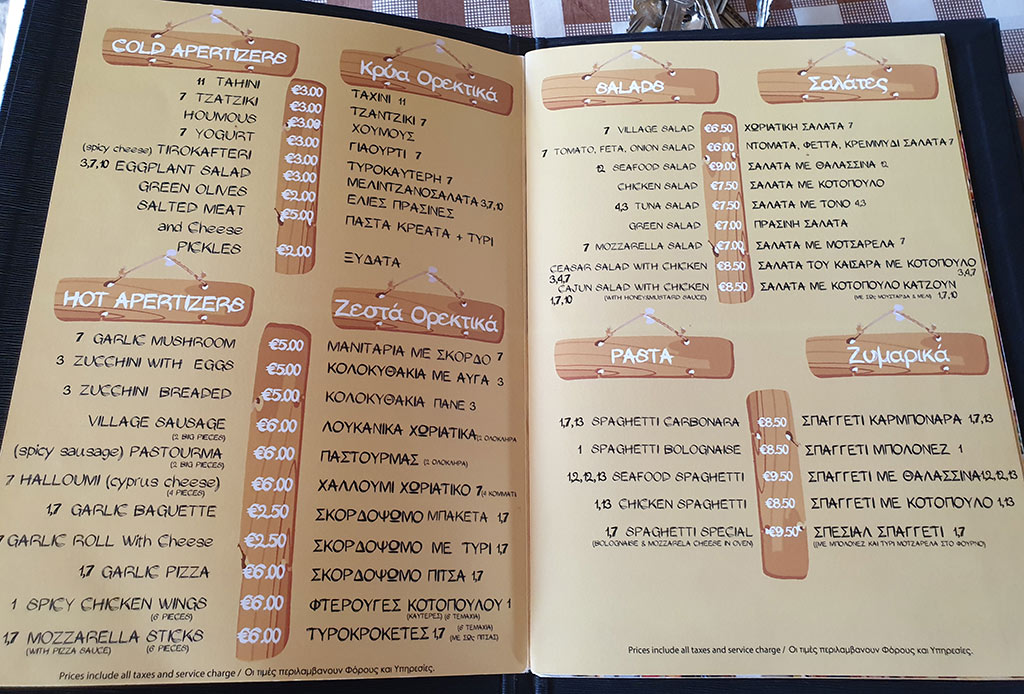 So let's have a look at the menu. Aside from starters, the first page has pasta and salads. You get decent sized portions in Cyprus, so we don't tend to bother with a first course.
Kebab Time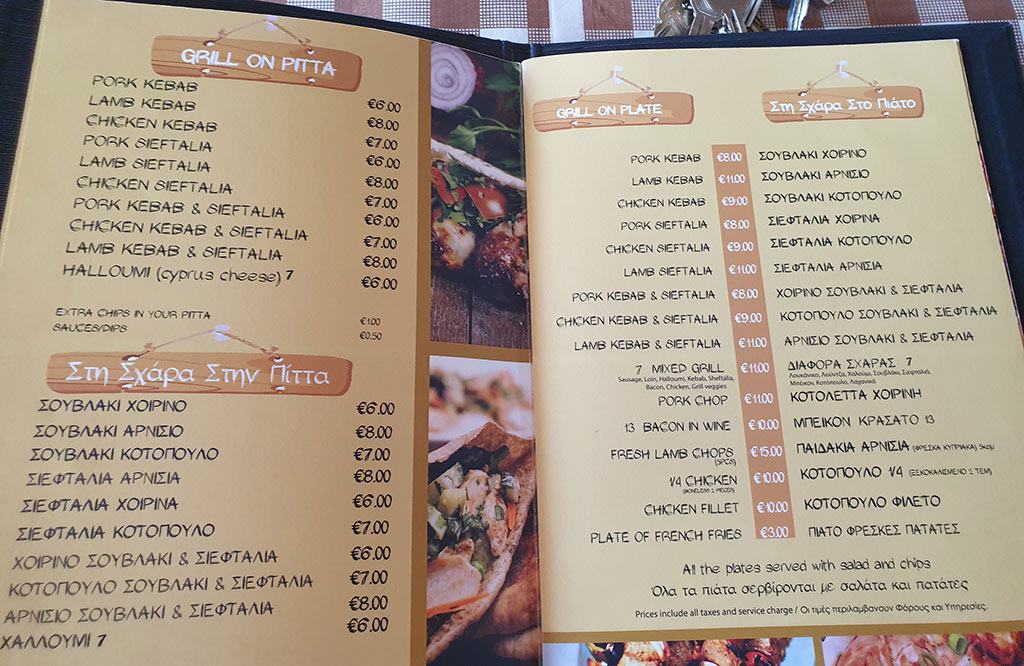 Normally I don't stray from this page. Well, the right hand page, anyway, unless we are ordering takeaways. My wife and daughter often have a pizza, but on this occasion, we were all going for grills.
Page 1 of 3
If you like our blogs and the rest of our content, please consider slinging us a few euros to help us produce more content. Use the Coffee link below if you feel so inclined. Payments are taken on a secure gateway, with no contact!
❤

Good Pages To Visit

FB Page

Paphos Life on Facebook

Like us on Facebook and stay notified of new blog posts.

FB Page

Our Facebook Chat Group

Paphos Chat has been created for people who like our site and want to chat using Facebook. You can also easily upload photos of any size here. A lot of people are members of the Facebook chat group and the main forum. It's entirely up to you.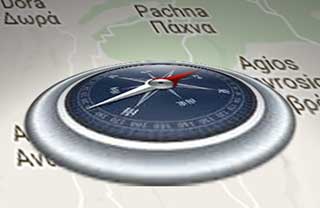 List

Blog Locations

Planning a day out? Then use our map of blog locations as a handy guide. Some of the places we visit our closer to each other than you might think, so take a look and start planning your next adventure...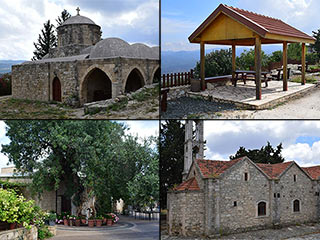 eBook

Cyprus Road Trip 01: the Kathikas - Panagia Loop

Let me take you on a journey around the region of Paphos, Cyprus. Starting at Paphos itself, we travel to Akoursos, then Kathikas, Kritou Terra and Simou. We continue past Lasa and Kannaviou, before taking in the delights of Panagia. Getting a bit more adventurous, we visit the abandoned villages of Statos and Agios Fotios, before passing through Choulou, Letymbou and Polemi, and rejoining the main Paphos - Polis road. The route is suitable for all types of vehicle, and requires no off-roading. The guide contains about 130 photographs including shots of all the road signs you need to pay attention to, as well as some of the highlights you may experience along the way. There are also several maps which will help you keep your bearings. You can do this journey in a day, or you can break it up into chunks. You can also do it in reverse, to get some completely different views. It is entirely up to you.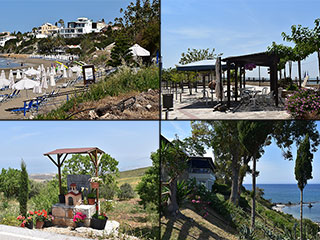 eBook

Cyprus Road Trip 02: Paphos - Coast to Coast

Newly published, our second Paphos Road trip takes you from coast to coast. Visit Coral Bay, Sea Caves, Agios Georgios, various traditional villages and more besides, as you travel to the Baths of Aphrodite on the Polis coast. And on the way back, we throw in an abandoned village for good measure.