The Girl and the Sparrow
Published 11th of October, 2018
A new sculpture has come to Old Paphos. Courtesy of Cypriot artist, Yiota Ioannidou, the piece shows a young girl, sat by an olive tree, with a sparrow in her hands. It is a thing of beauty, I am sure you will agree...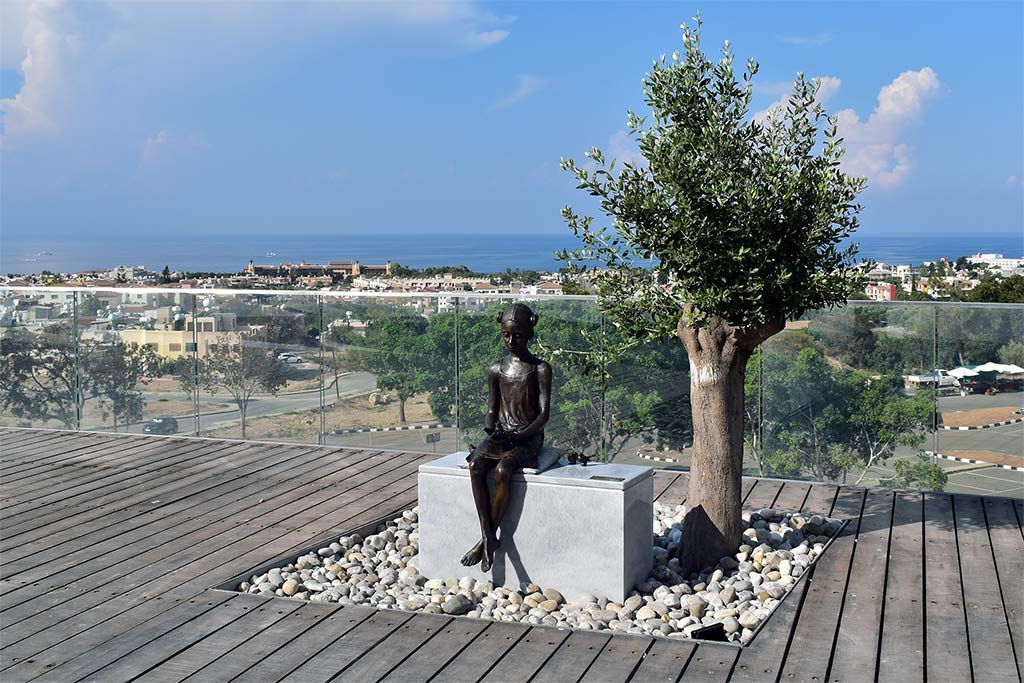 Quoting from Cyprus Mail:
"I want people to talk to each other, to feel something when they see a sculpture and to bring families into spaces, to make our senses work, no matter what the subject is. This is the point of public art," she said.
She added that her goal as an artist was not to decorate a space, but to make a subject speak to the soul of the people.
Ioannidou said that the title of the piece refers to the sparrow that has chosen to sit so carefully in the girl's hand, as she gently holds it. She chose to include sparrows as an integral part of the piece as they fly freely, are not caged and are beautiful.
"When we see a child we see hope, the next generation and the future," she added of the piece.
The upgraded square is part of a massive project which has seen millions of euros invested in the centre of Paphos' old town.
The new tree was included in the artists project and replaces a huge ancient tree that was uprooted by terrible storms in the area last year, and couldn't be saved.

Beautiful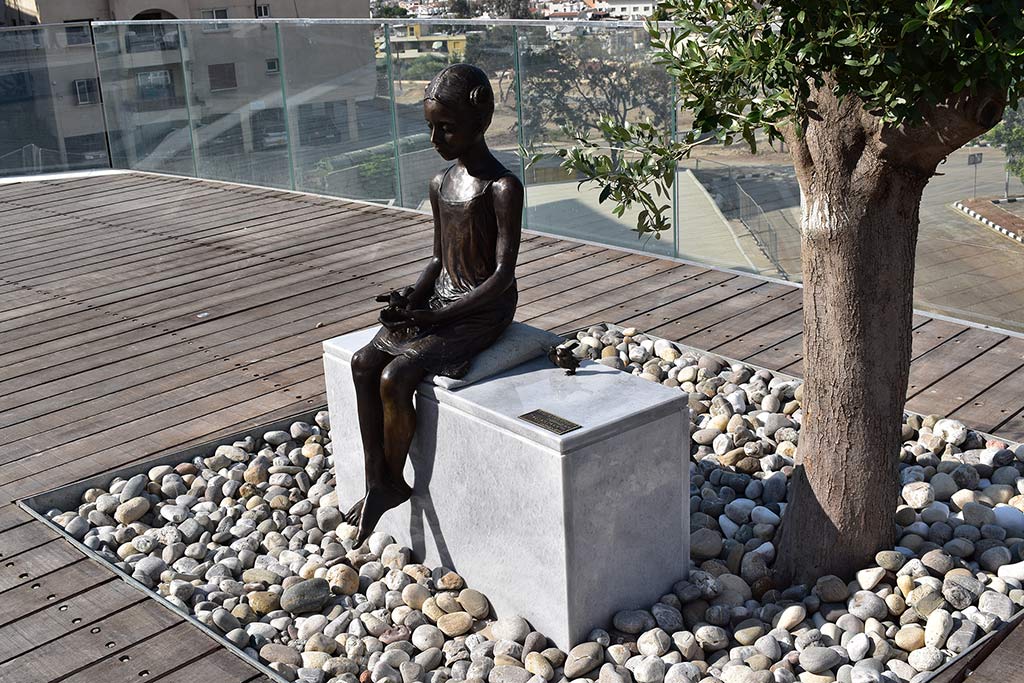 I was actually stood here a few weeks ago, taking pictures for our forthcoming website on Old Town Paphos. There was no hint that this was arriving then. So when I heard about the statue I just had to get some more photos, so it could be included in the site.
Front View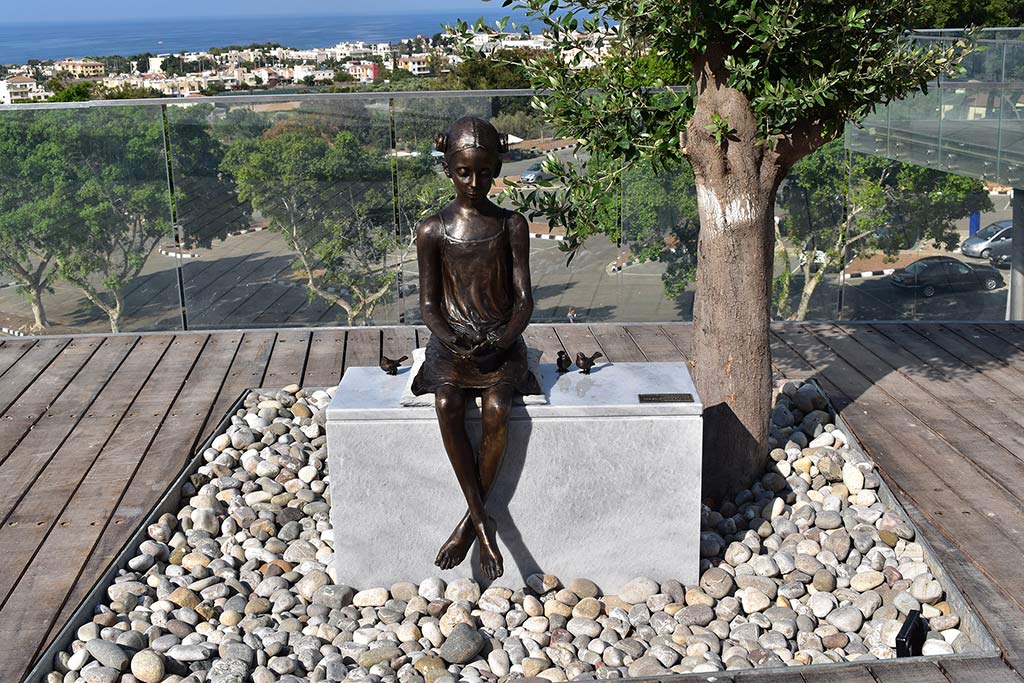 The only problem, was that when I came to photograph this, I also found some other interesting things to photograph. I won't be adding them to the new site just yet though. Originally, it was going to contain about 100 panoramic photographs. But every time I visited Old Town to get the photos, I would find new things to see.
Thoughtful, and Peaceful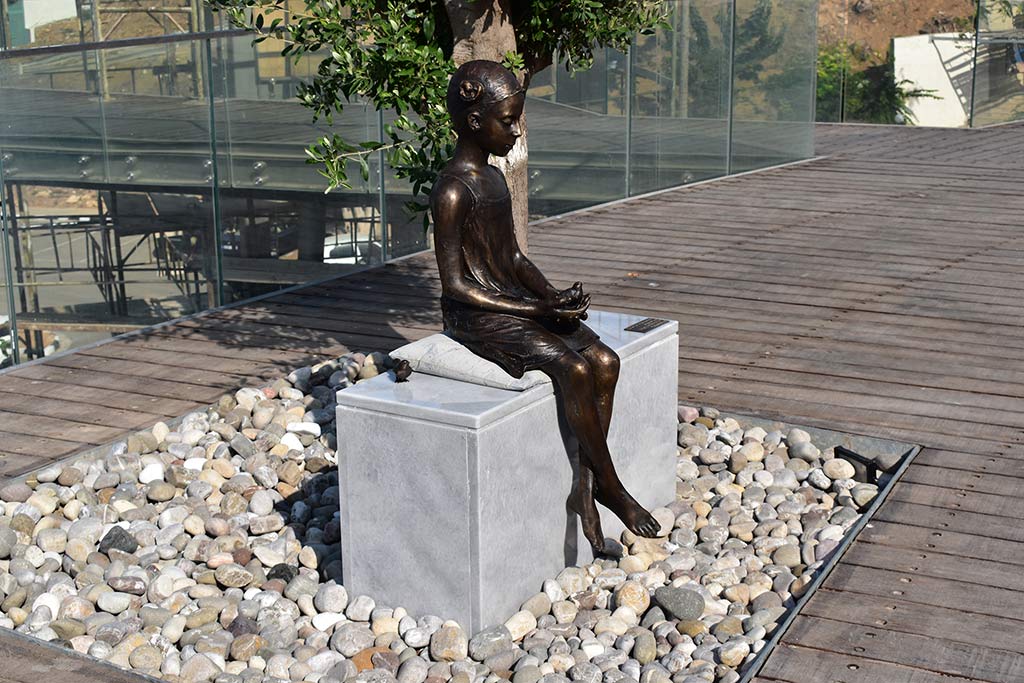 Now though, there are over 230 panoramas. Old Town is pretty well mapped out. I'm also incorporating a directory (a subset of the main Paphos LIfe directory) so it will hopefully prove very useful to locals and tourists alike.
A Bird In The Hand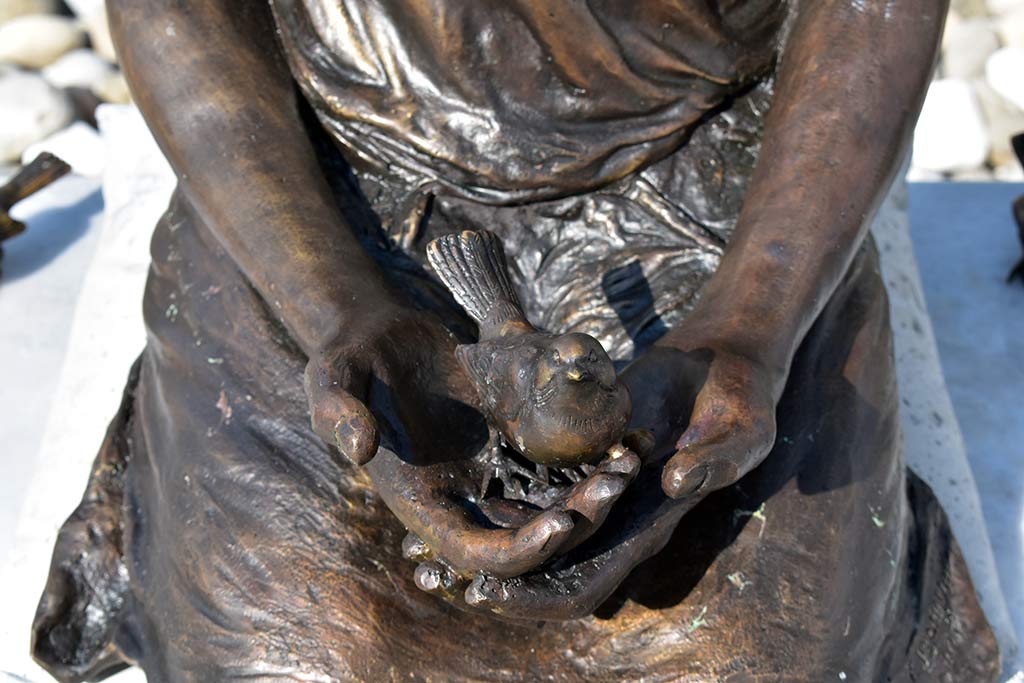 It even has a version in Greek, which is why it is taking so long to complete. Even bad Greek translations take time. Fortunately, I was able to add this young lady at the last minute, so she will be there to welcome you when you explore the new site. The other stuff I found will just have to wait...
This is only a short, one page blog, to show the new statue. The planned blog on Anadiou will pop up in a day or two.
Page 1 of 1
If you like our blogs and the rest of our content, please consider slinging us a few euros to help us produce more content. Use the Coffee link below if you feel so inclined. Payments are taken on a secure gateway, with no contact!
❤

Related Blogs:
A Last Look At The Old Old Paphos
Old Paphos is undergoing a transformation. Not only that, but in a few days time, Paphos 2017 will officially get underway. So we thought we would take a last stroll and a few snaps of the area before the transformation is complete.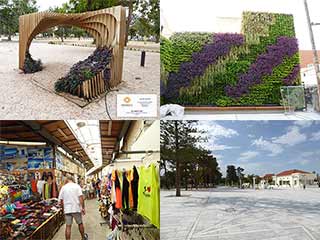 New Old Paphos
It's been a few months since we last reported on the progress of the Old Paphos Regeneration Scheme.I had to visit the main Cyta Shop recently, and as I had time to kill I decided to take my camera for a stroll, to see how things were progressing. Autumn was in the air and the skies were fairly grey. There was even some rain at some point. However, the pictures will still hopefully show what a wonderful place Old Town Paphos is becoming.
Old Paphos Revisited
Six months ago we posted a blog optimistically titled "A Last Look at Old Old Paphos". It proved very popular. In fact, with nearly 3000 views, it is our most popular blog to date. Six months down the line, the renovations are still not yet complete. So we thought we would take another look, to see how the work was progressing.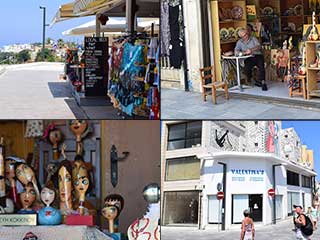 Paphos Old Town in 2018
Last year we chronicled the redevelopment of Paphos Old Town over a number of blogs. Now that the glitz and glamour of Pafos2017 has finished, and the camera crews have departed, how have the final stages of the redevelopment progressed? Let's find out...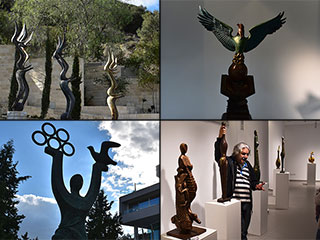 Mikri Salamina Sculpture Park
A few days ago we found out about an event organised by Chakra Gallery in the Old Town. A day trip to a sculpture park with a tour provided by the artist responsible for all the creations. We cleared our calender and jumped at the opportunity. We are so, so glad we did...
Good Pages To Visit

FB Page

Paphos Life on Facebook

Like us on Facebook and stay notified of new blog posts.

FB Page

Our Facebook Chat Group

Paphos Chat has been created for people who like our site and want to chat using Facebook. You can also easily upload photos of any size here. A lot of people are members of the Facebook chat group and the main forum. It's entirely up to you.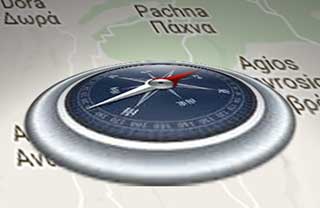 List

Blog Locations

Planning a day out? Then use our map of blog locations as a handy guide. Some of the places we visit our closer to each other than you might think, so take a look and start planning your next adventure...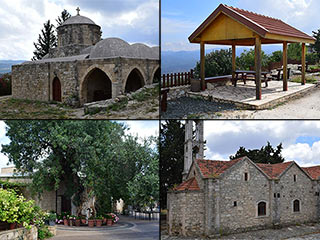 eBook

Cyprus Road Trip 01: the Kathikas - Panagia Loop

Let me take you on a journey around the region of Paphos, Cyprus. Starting at Paphos itself, we travel to Akoursos, then Kathikas, Kritou Terra and Simou. We continue past Lasa and Kannaviou, before taking in the delights of Panagia. Getting a bit more adventurous, we visit the abandoned villages of Statos and Agios Fotios, before passing through Choulou, Letymbou and Polemi, and rejoining the main Paphos - Polis road. The route is suitable for all types of vehicle, and requires no off-roading. The guide contains about 130 photographs including shots of all the road signs you need to pay attention to, as well as some of the highlights you may experience along the way. There are also several maps which will help you keep your bearings. You can do this journey in a day, or you can break it up into chunks. You can also do it in reverse, to get some completely different views. It is entirely up to you.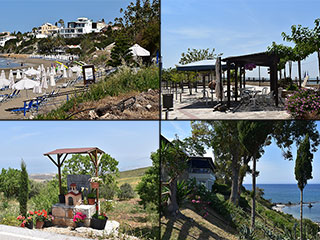 eBook

Cyprus Road Trip 02: Paphos - Coast to Coast

Newly published, our second Paphos Road trip takes you from coast to coast. Visit Coral Bay, Sea Caves, Agios Georgios, various traditional villages and more besides, as you travel to the Baths of Aphrodite on the Polis coast. And on the way back, we throw in an abandoned village for good measure.