The Blue Lagoon
Published 24th of September, 2021
The Blue Lagoon is one of the jewels in Cyprus' glittering crown. Whether you arrive by boat, or take the bumpy ride that hugs the Akamas cliffs, a scene of beauty awaits you when you get there. It's such a nice place that we can't do it justice in a blog, so this forms part of a bigger presentation, featuring films and a virtual tour. What are you waiting for?
Follow The Sign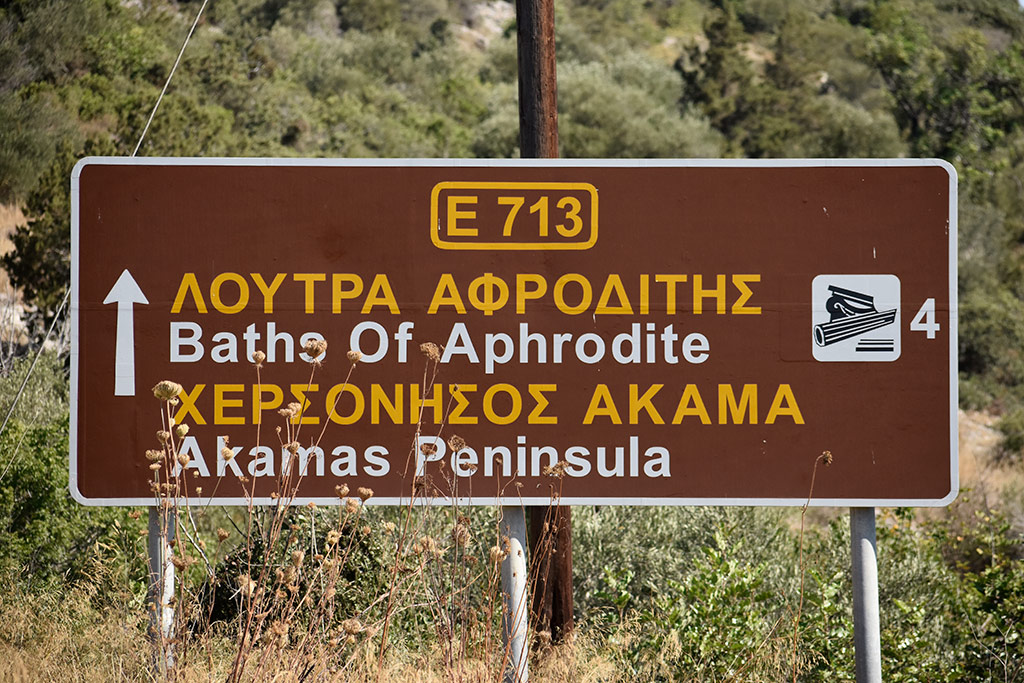 This blog is part of a series of articles we were doing about The Blue Lagoon last year. We never published it at the time as the lockdown was in full swing and getting advertisers interested in the virtual tour was understandably difficult - there's no point in advertising when you can't operate. So the project was put to one side. Since then we have better cameras and will one day revisit the idea with a view to producing a better-quality series. We had forgotten about the articles until a question was asked on our Paphos Chat Facebook Group. So here is the original blog, which we made in July 2020. Occasionally I will add a footnote where appropriate, that will be in italics.
______
We like bumpy rides and off-roading in general, so we opted to take the narrow road.

Nice View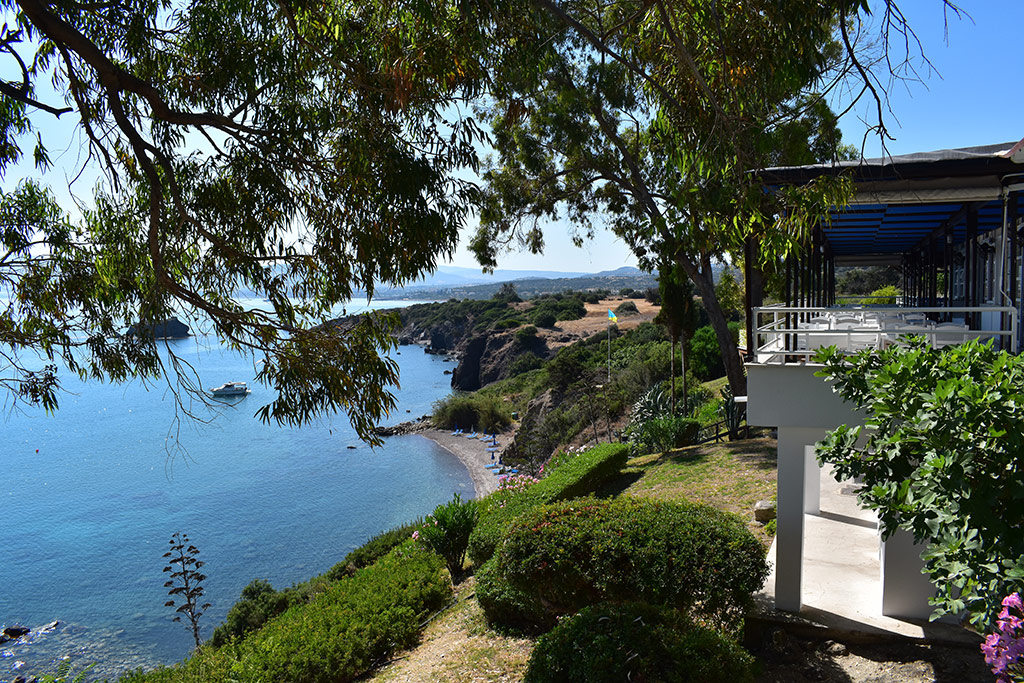 Before you get to the bumpy road, you will hit Aphrodite's Bath. Next to Aphrodite's Bath is the Aphrodite's Bath Restaurant, and a nice beach. We cover this in a separate blog though.
Islands In The Mist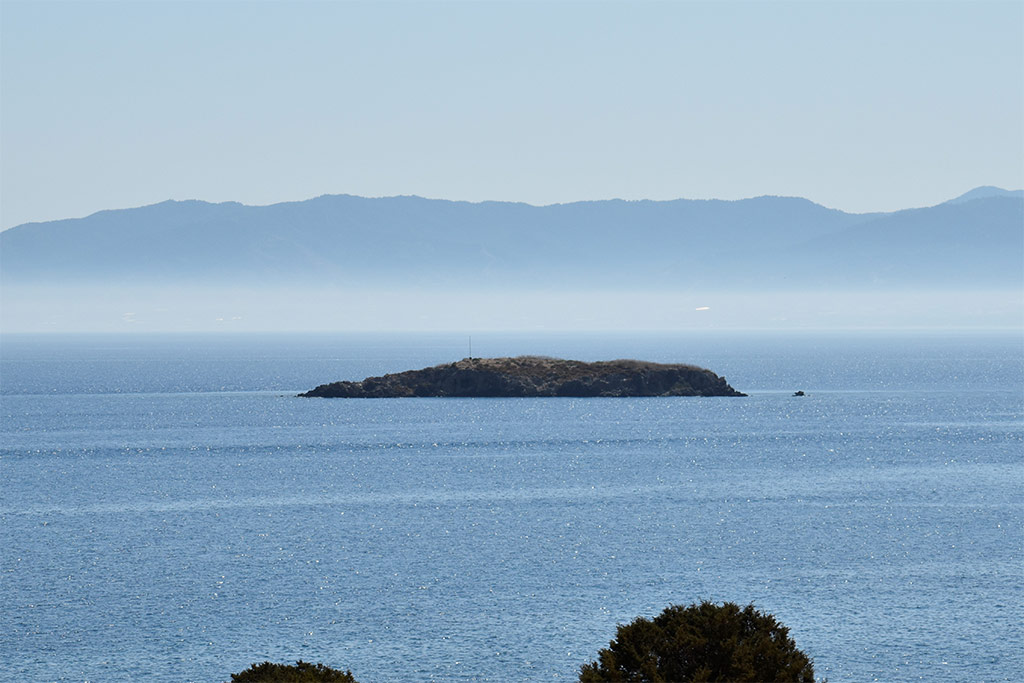 Now, the bumpy road has a bit of history. Not long ago a Russian couple lost their lives when they drove off the edge of a cliff. So take this road seriously, and treat it with respect. I would say that you shouldn't attempt it in anything other than a 4x4. People do drive regular cars there, but it takes them ages, is very bumpy, and annoys more sensible drivers who have to wait for a decent overtaking spot.
The views along the way are stunning, but if you are driving, keep your eyes on the road.
There was a strange mist this morning, which you can see here. At one point we thought it was going to form a cloud bank and obscure our photo shoot, but it subsided after a while.
_____
There have been more deaths since- all in ATVs - and the latest announcement seems to be that the road will be closed to traffic from 2022. Until then the road is still open, but treat it with respect.
A Speedy Summary
Anyway, this blog is about Blue Lagoon, not the route. So watch the hyperlapse film above if you are interested in the journey. If you don't like sped-up films we include a link to the full version at the end of the blog.
It is worth noting that while still bumpy, the road has been smoothed down a bit compared to previous visits.
The Blue Lagoon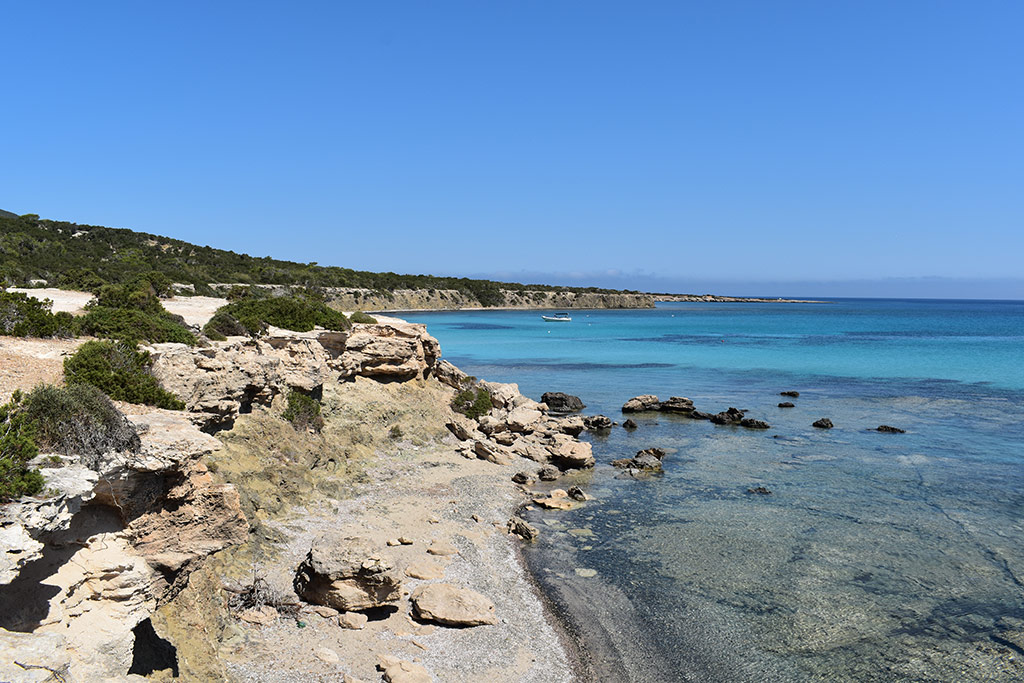 And here we are. If you watched the film you will note we took a wrong turn at one point. Once you get the right turn there are plenty of places to park. Before you get to settled though, walk to the edge of the cliff, and make sure you are parking near a suitable path down.
Page 1 of 5
If you like our blogs and the rest of our content, please consider slinging us a few euros to help us produce more content. Use the Coffee link below if you feel so inclined. Payments are taken on a secure gateway, with no contact!
❤

Good Pages To Visit

FB Page

Paphos Life on Facebook

Like us on Facebook and stay notified of new blog posts.

FB Page

Our Facebook Chat Group

Paphos Chat has been created for people who like our site and want to chat using Facebook. You can also easily upload photos of any size here. A lot of people are members of the Facebook chat group and the main forum. It's entirely up to you.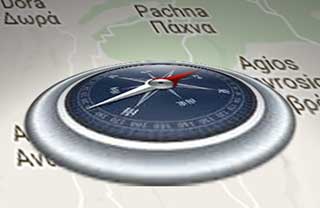 List

Blog Locations

Planning a day out? Then use our map of blog locations as a handy guide. Some of the places we visit our closer to each other than you might think, so take a look and start planning your next adventure...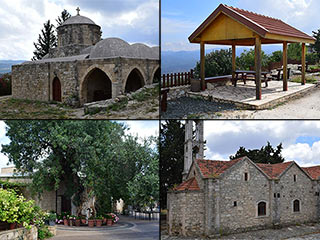 eBook

Cyprus Road Trip 01: the Kathikas - Panagia Loop

Let me take you on a journey around the region of Paphos, Cyprus. Starting at Paphos itself, we travel to Akoursos, then Kathikas, Kritou Terra and Simou. We continue past Lasa and Kannaviou, before taking in the delights of Panagia. Getting a bit more adventurous, we visit the abandoned villages of Statos and Agios Fotios, before passing through Choulou, Letymbou and Polemi, and rejoining the main Paphos - Polis road. The route is suitable for all types of vehicle, and requires no off-roading. The guide contains about 130 photographs including shots of all the road signs you need to pay attention to, as well as some of the highlights you may experience along the way. There are also several maps which will help you keep your bearings. You can do this journey in a day, or you can break it up into chunks. You can also do it in reverse, to get some completely different views. It is entirely up to you.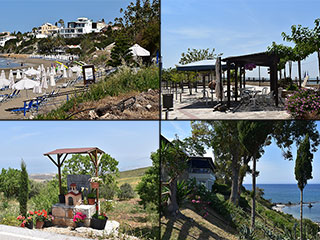 eBook

Cyprus Road Trip 02: Paphos - Coast to Coast

Newly published, our second Paphos Road trip takes you from coast to coast. Visit Coral Bay, Sea Caves, Agios Georgios, various traditional villages and more besides, as you travel to the Baths of Aphrodite on the Polis coast. And on the way back, we throw in an abandoned village for good measure.