Paphos Wrecks
Published 6th of November, 2022
The coast of Paphos has a number of notable landmairks in its waters. Or should that be watermarks? Anyway, there are a couple of interesting ship wrecks. One, the Edro III gets photographed regularly. The other, the MV Demetrios II, lies beyond the reach of all but the most dedicated paddle boarders, and our trusty drone...
Chloraka Wreck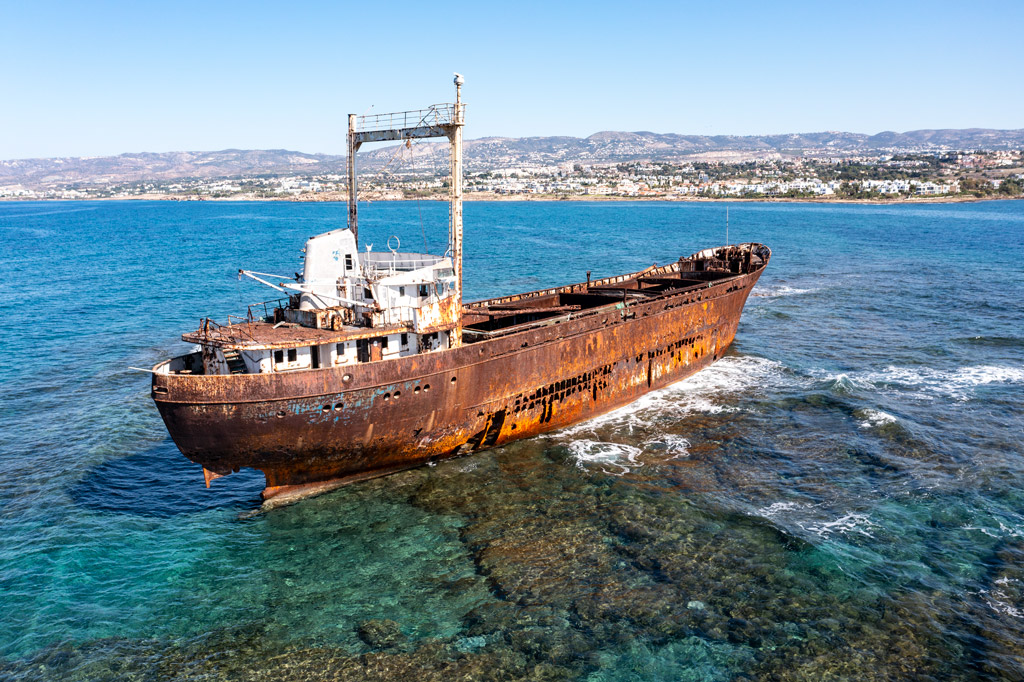 If you have visited Venus Beach, or walked along the coastline of Chloraka, you cannot fail to have noticed this wreck off the coast.

From The Front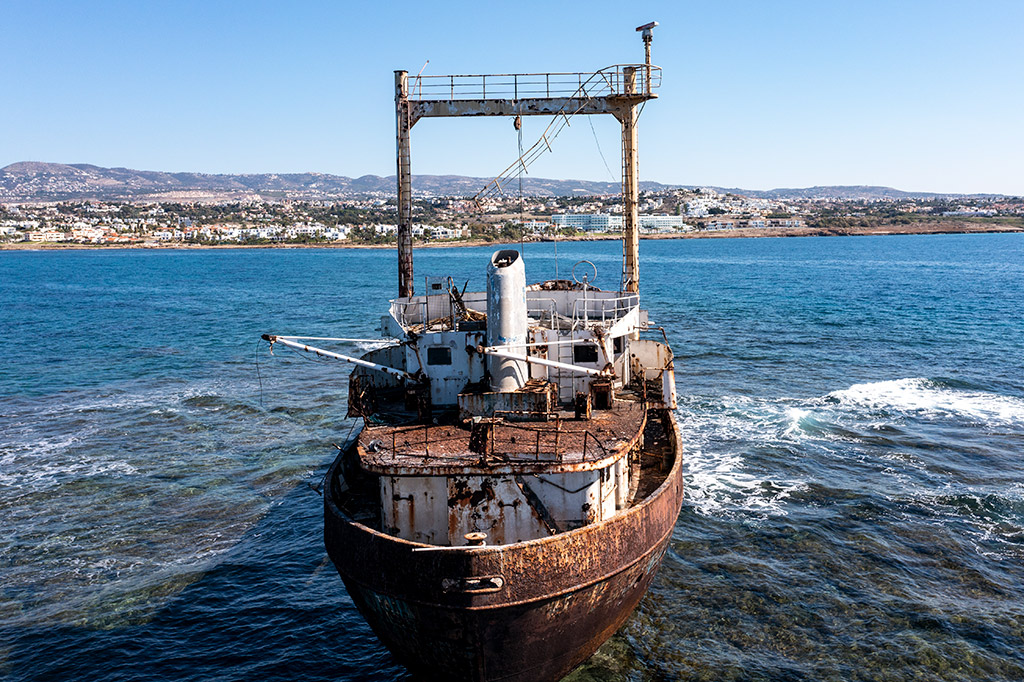 The M/V Demetrios II was a cargo ship, built in 1964 by J. J. Sietas at their shipbuilding yard in Hamburg-Neuenfelde, Germany. The ship ran aground off the coast of the Mediterranean island of Cyprus in 1998.
That's according to Wikipedia, anyway.
One Careful Owner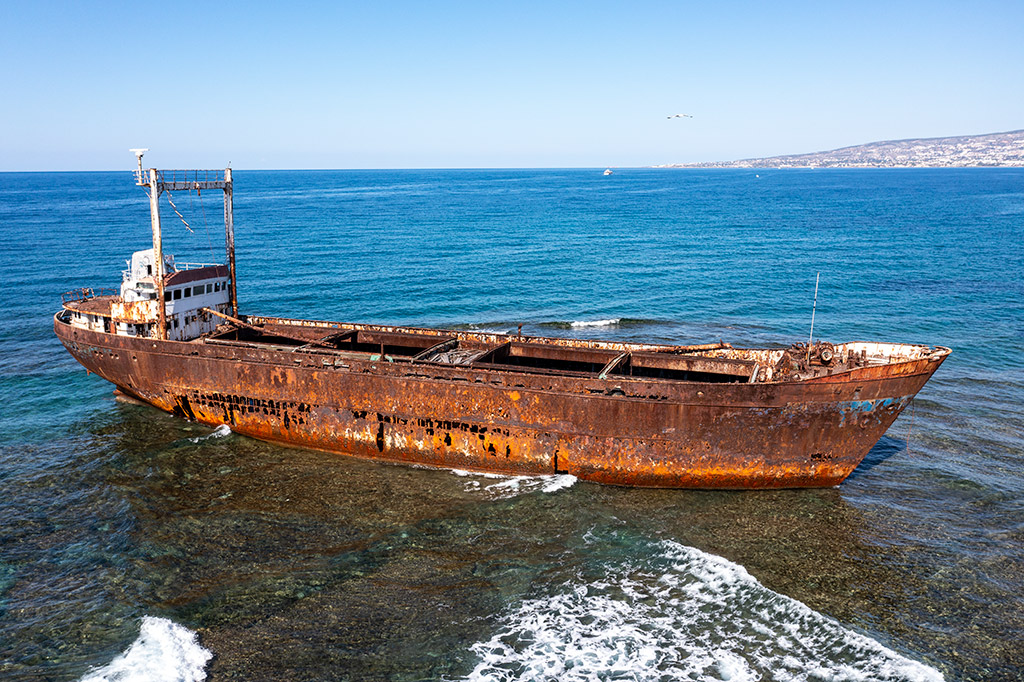 Up close, you can see that the side of the vessel is now riddled with holes. You can see how it ran aground though. The water here is very shallow. I know there is a lighthouse in the Archaeological Park, but I am surprised there isn't anything here, like a big buoy with a bell or something. Mind you, my knowledge of Maritime etiquette is practically zero.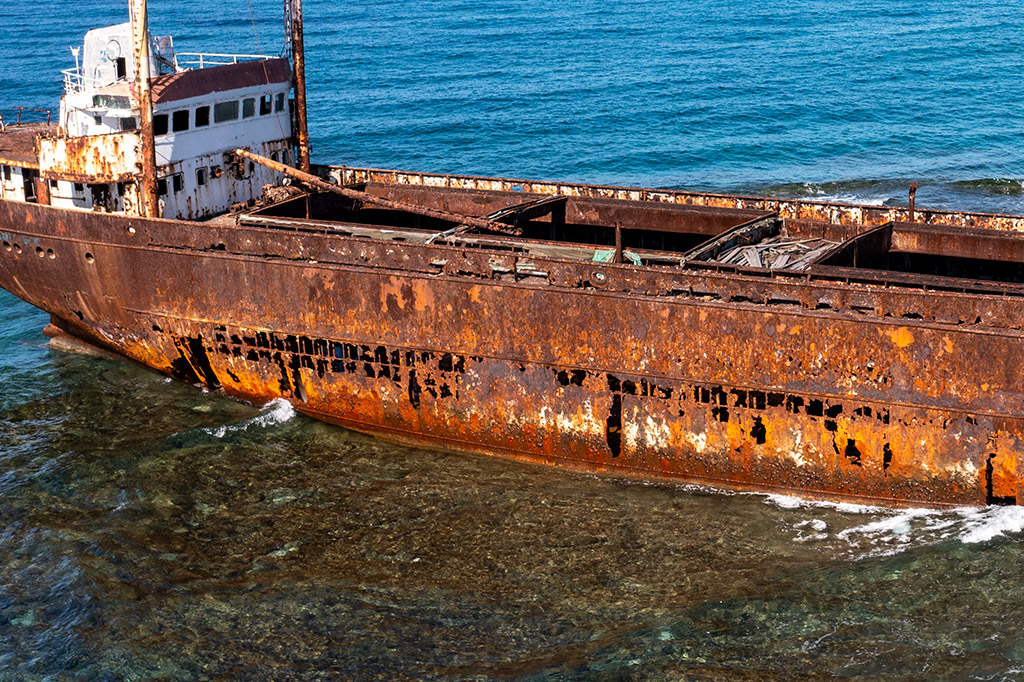 As you would expect with any shipwreck, there is the whiff of a scandle about it. True, the accident happened during a very bad storm, but it was later found that some of the 8 member crew were travelling with forged documents. I found more information in the Cyprus Mail archives:
---
SEAFARERS certificates issued for some of the crew of a cargo ship which ran aground off Paphos last week were forged, shipping authorities said yesterday.
The Honduran-flagged Demetrios II, whose eight crew members — four Greeks, two Pakistinis and two Syrians — had to be airlifted by helicopter, ran aground on March 23.
They were airlifted to Paphos by a British bases helicopter. The Demetrios II is still stranded on rocks near the Paphos lighthouse, but the vessel's crew, apart from the captain and Chief engineer, have been repatriated, said Captain Andreas Constantinou from the Merchant Shipping Department.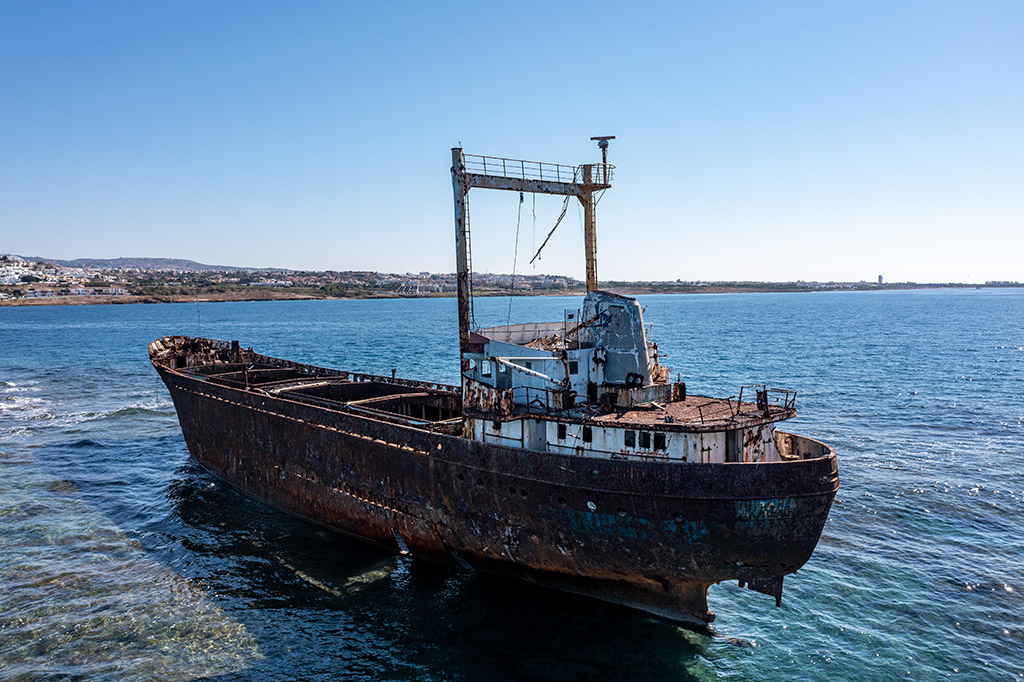 Constantinou confirmed a report which appeared in Lloyds List yesterday that the competency certificates issued for the Greek captain and the Pakistani first officer were forged "high-quality" Liberian fakes.
Lloyds said the authorities here had also received confirmation from Beirut that crew members on board two other ships which called at the island recently were carrying false Lebanese competency papers.
Of these, the Panamanian-flagged cargo ship Hatch End had been trapped in Limassol port for two months for a string of deficiencies.
Page 1 of 4
If you like our blogs and the rest of our content, please consider slinging us a few euros to help us produce more content. Use the Coffee link below if you feel so inclined. Payments are taken on a secure gateway, with no contact!
❤

Related Blogs: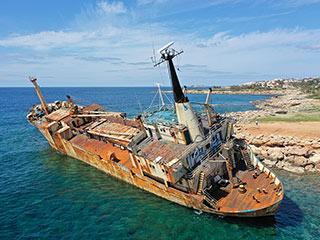 The Wreck of the Edro III
On a dark and stormy night, back in the winter of 2011, a ship set sail from Limassol with a cargo of plasterboard, bound for Greece. It experienced difficulties near the Sea Caves area, and ran aground in a rather picturesque strip of coastline. Thankfully, all hands were saved, and overnight, a new tourist attraction was born.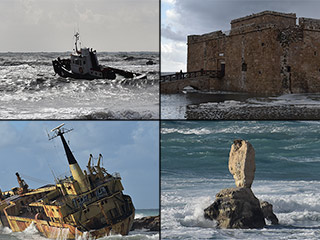 Stormy Seas
Paphos took a bit of a battering over Christmas. The storms were relentless and nature put on a display the match of any New Year's Eve pyrotechnics. Once the dust had settled, we took our cameras out for a spin. This is the blog of the film we published a couple of days ago...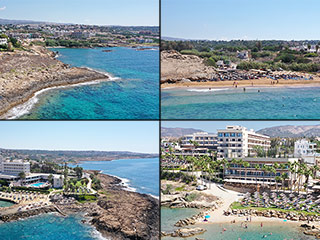 Kissonerga Coastline
Kissonerga lies between Paphos and Coral Bay. Its coastline is predominantly rocky, but nestled amongst the cliffs there lurks the odd beach. There is also a newly constructed Coastal Path. We took our drone down to check them out.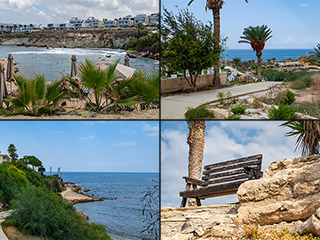 Kissonerga Coast Path
A new Coast Path has been constructed in Kissonerga. It provides a convenient way to access the little beaches dotted along the rocky coastline and is a great place to go for a stroll, especially as the weather is now getting a bit cooler. Come with us as we see what it has to offer.
Good Pages To Visit

FB Page

Paphos Life on Facebook

Like us on Facebook and stay notified of new blog posts.

FB Page

Our Facebook Chat Group

Paphos Chat has been created for people who like our site and want to chat using Facebook. You can also easily upload photos of any size here. A lot of people are members of the Facebook chat group and the main forum. It's entirely up to you.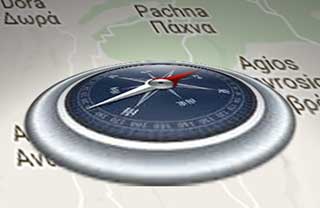 List

Blog Locations

Planning a day out? Then use our map of blog locations as a handy guide. Some of the places we visit our closer to each other than you might think, so take a look and start planning your next adventure...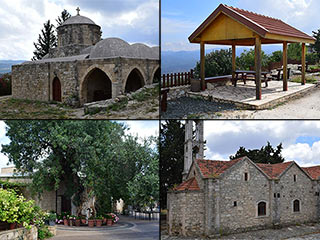 eBook

Cyprus Road Trip 01: the Kathikas - Panagia Loop

Let me take you on a journey around the region of Paphos, Cyprus. Starting at Paphos itself, we travel to Akoursos, then Kathikas, Kritou Terra and Simou. We continue past Lasa and Kannaviou, before taking in the delights of Panagia. Getting a bit more adventurous, we visit the abandoned villages of Statos and Agios Fotios, before passing through Choulou, Letymbou and Polemi, and rejoining the main Paphos - Polis road. The route is suitable for all types of vehicle, and requires no off-roading. The guide contains about 130 photographs including shots of all the road signs you need to pay attention to, as well as some of the highlights you may experience along the way. There are also several maps which will help you keep your bearings. You can do this journey in a day, or you can break it up into chunks. You can also do it in reverse, to get some completely different views. It is entirely up to you.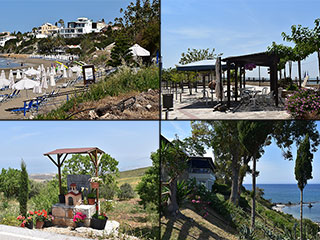 eBook

Cyprus Road Trip 02: Paphos - Coast to Coast

Newly published, our second Paphos Road trip takes you from coast to coast. Visit Coral Bay, Sea Caves, Agios Georgios, various traditional villages and more besides, as you travel to the Baths of Aphrodite on the Polis coast. And on the way back, we throw in an abandoned village for good measure.