Aphrodite's Rock
Published 14th of February, 2021
Valentine's Day is upon us once again, so let's forget about all our troubles and take a romantic trip to Petra to Romiou, or Aphrodite's Rock, as we tend to call it. Today we present a triple whammy of photographic fun, from myself, my lovely wife, and our fully licensed drone. So snuggle up with your loved one and enjoy the beauty that is one of the many jewels in Cyprus' romantic crown.
A Familiar Sight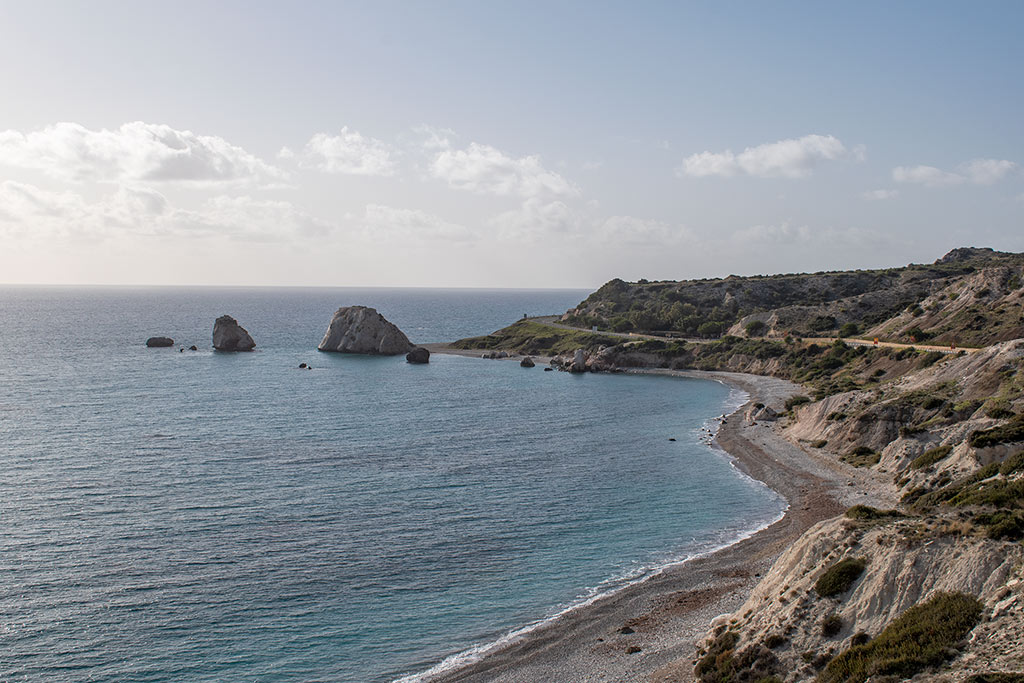 We've featured this view a number of times in our blogs, and why shouldn't we? This location is in the hearts of countless couples who have married in Cyprus, and come to the beach here to make a little loveheart with their initials with pebbles. Why are they drawn here, apart from the outstanding views, and more importantly, how do they get here?

Saracen Rock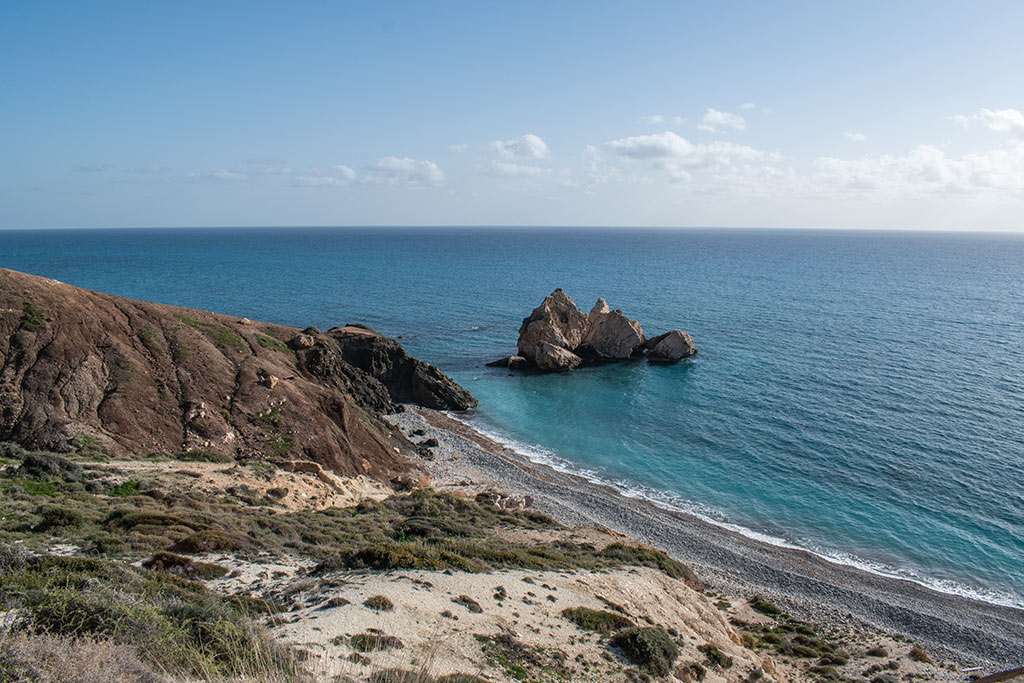 You get to Aphrodite's Rock by taking the Airport road from Paphos, and staying on it past Kouklia as if you were taking the scenic route to Pissouri. Unfortunately, you can no longer get all the way to Pissouri, least not in a car, as the road has been closed due to risk of landslide. This is about as far as you can get. So it is a good place to start your visit.
Legend tells that the Christian Basil hurled a huge rock from the Troodos Mountains to keep off the invading Saracens. This is it. That Basil must have been a bit of lad.
Bird's Eye View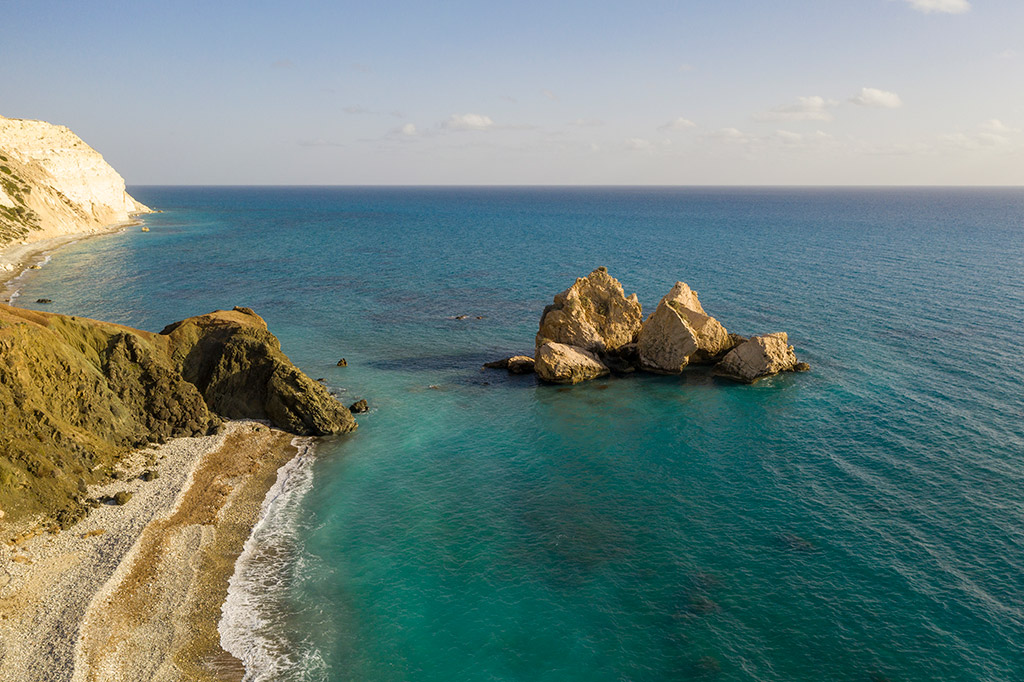 This is the perfect place to fly a drone, though it was a bit windy. Our drone can take 360 panoramas, but for that you need no wind. I did try here, but it produced a rather odd-looking patchwork result, so I stuck to traditional films and photos. The rocks you can see here are on the other side of the bay to Aphrodite's Rock. We did also make a film of our visit, and we include a link at the end of this blog. The film starts at the rock, and comes here at the end. I did that because film viewers have a shorter attention span than blog readers, so I felt the need to go in with all guns blazing, so to speak.
Lots Of Birds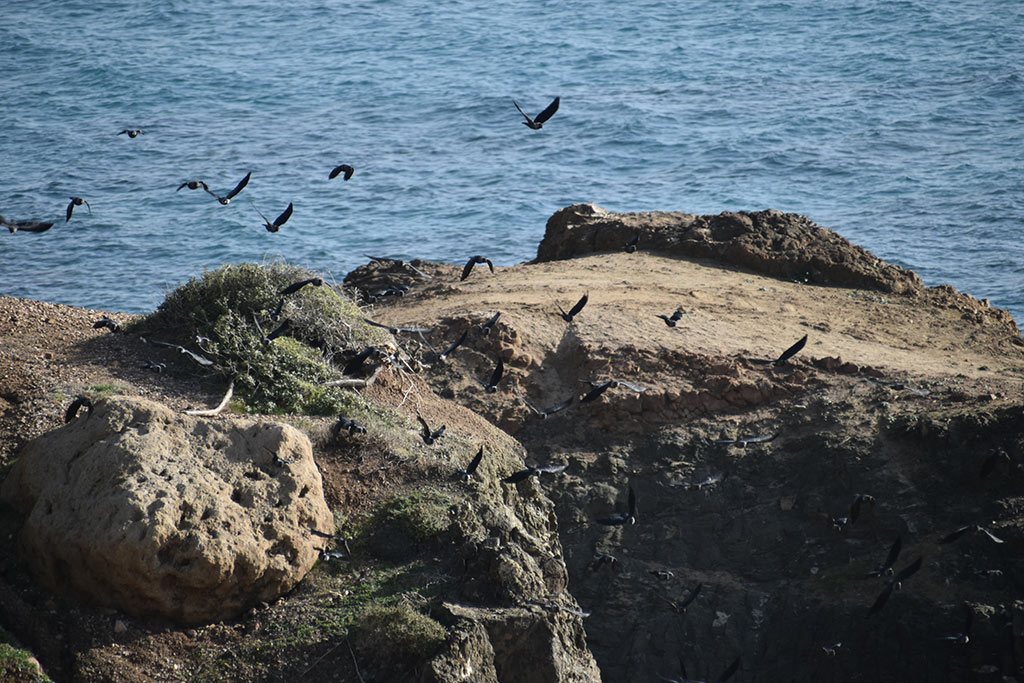 Alex snapped this picture showing the amount of birds on the rock. I was a bit concerned that they might attack the drone, but to be honest they were completely uninterested in it.
When I was young, I wrote a poem about a seagull for school homework. The teacher loved it, and made a couple of corrections to it. As I progressed through various schools, the poem followed me. On the few times I had to write a poem, 'The Seagull' would be trotted out, to praise, and helpful alterations. By the time I left school the various alterations had turned it into something pretty good.
Page 1 of 6
If you like our blogs and the rest of our content, please consider slinging us a few euros to help us produce more content. Use the Coffee link below if you feel so inclined. Payments are taken on a secure gateway, with no contact!
❤

Good Pages To Visit

FB Page

Paphos Life on Facebook

Like us on Facebook and stay notified of new blog posts.

FB Page

Our Facebook Chat Group

Paphos Chat has been created for people who like our site and want to chat using Facebook. You can also easily upload photos of any size here. A lot of people are members of the Facebook chat group and the main forum. It's entirely up to you.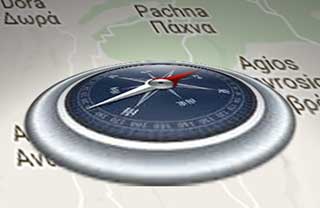 List

Blog Locations

Planning a day out? Then use our map of blog locations as a handy guide. Some of the places we visit our closer to each other than you might think, so take a look and start planning your next adventure...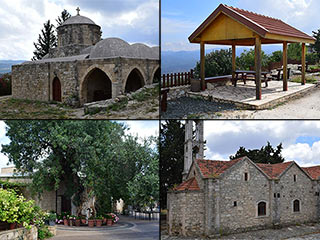 eBook

Cyprus Road Trip 01: the Kathikas - Panagia Loop

Let me take you on a journey around the region of Paphos, Cyprus. Starting at Paphos itself, we travel to Akoursos, then Kathikas, Kritou Terra and Simou. We continue past Lasa and Kannaviou, before taking in the delights of Panagia. Getting a bit more adventurous, we visit the abandoned villages of Statos and Agios Fotios, before passing through Choulou, Letymbou and Polemi, and rejoining the main Paphos - Polis road. The route is suitable for all types of vehicle, and requires no off-roading. The guide contains about 130 photographs including shots of all the road signs you need to pay attention to, as well as some of the highlights you may experience along the way. There are also several maps which will help you keep your bearings. You can do this journey in a day, or you can break it up into chunks. You can also do it in reverse, to get some completely different views. It is entirely up to you.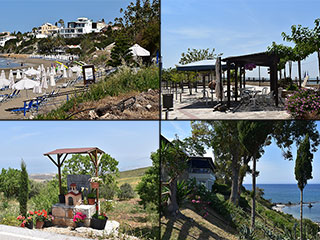 eBook

Cyprus Road Trip 02: Paphos - Coast to Coast

Newly published, our second Paphos Road trip takes you from coast to coast. Visit Coral Bay, Sea Caves, Agios Georgios, various traditional villages and more besides, as you travel to the Baths of Aphrodite on the Polis coast. And on the way back, we throw in an abandoned village for good measure.