Panagia Heights
Published 8th of December, 2020
A few weeks ago we told you about a nice drive we had up to the top of the plateau above Pano Panagia. In this article, we show you what we found when we got there.
This Was Where We Left You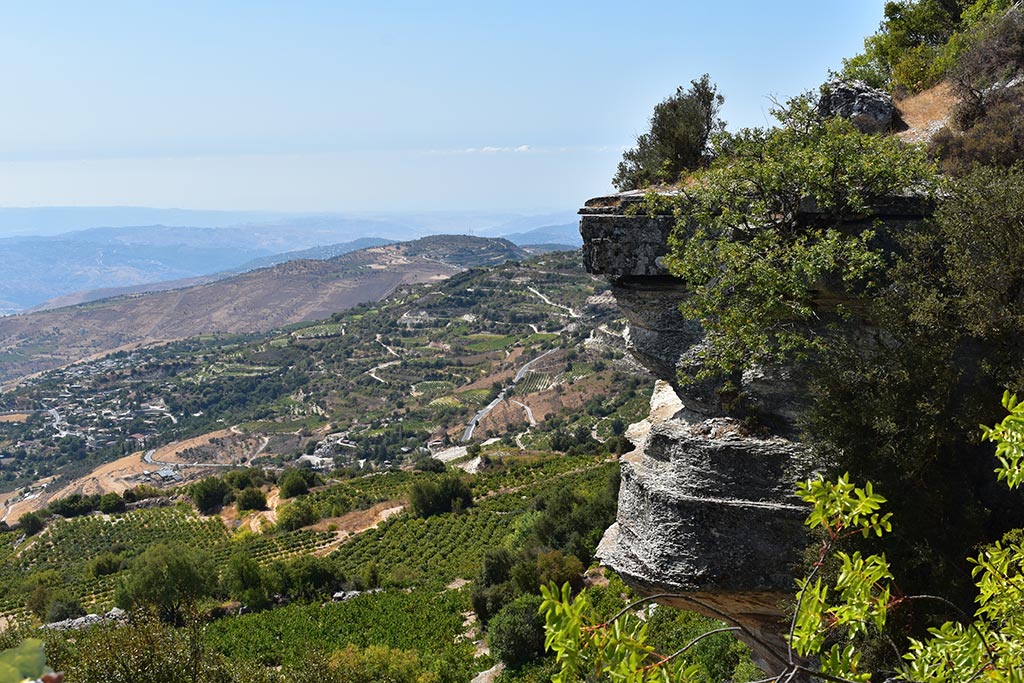 I have to admit, I love this photograph. I got prickled a lot getting into location, but it was worth it. So I have no qualms in using it in two different blogs. If you recall from our previous article, we had taken a wrong turn and ended up driving through the vineyards above Panagia to get here. Well, we didn't stop here. Ok, we did stop here, and turned round, but then we headed inland to a little church.
Church of the Prophet Elias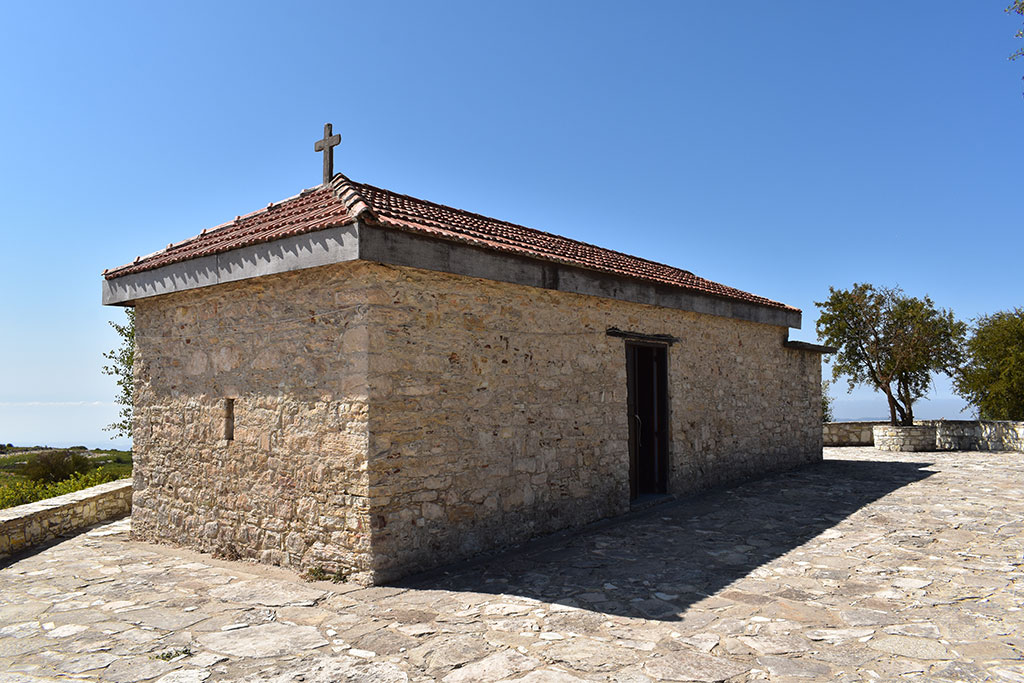 Actually, looking back at the previous blog, this was where we left you, at the Church of the Prophet Elias. It has a bit of history to it. The following text appears on a sign outside:
Inside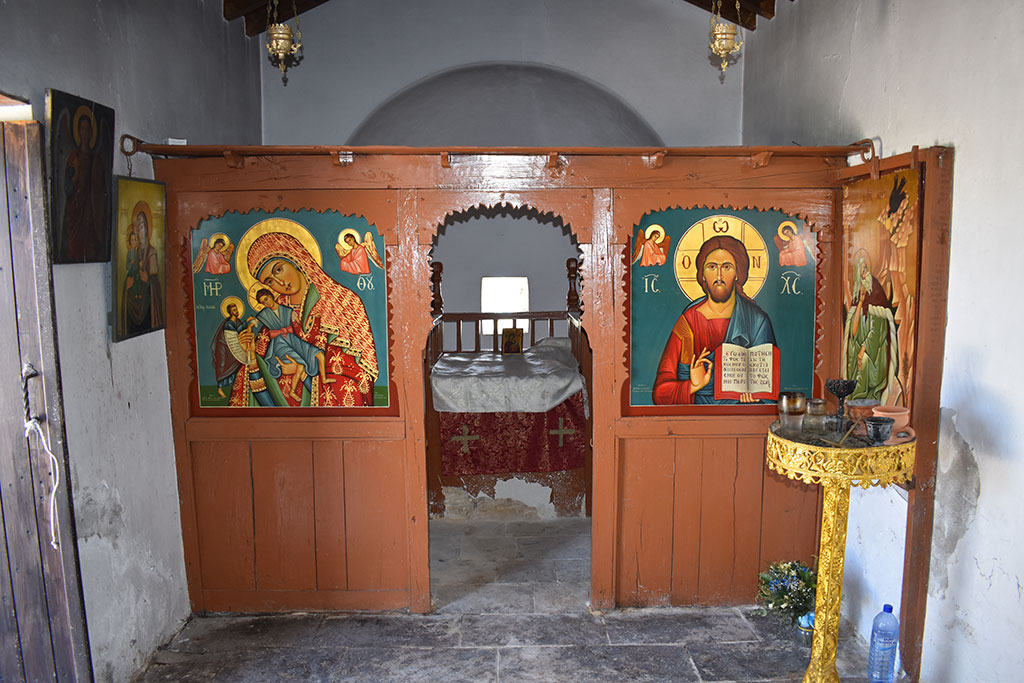 The country church is dedicated to the Prophet Ilias, one of the most important prophets in the Old Testament. Although Ilias is frequently referred to in the Bible, he himself left no written texts. Elias is the Greek rendering of the Hebrew name Elijah. Elijah is often called 'the Tishbite' because his father, Sobach, was from Tishbe, a village of Gilead (Galaad). He was active during the reign of King Ahab in the 9th - 10th Century BC; he was succeed by one of his students Elisei (Elisha). The Orthodox Church commemorates him on July 20, the day believed to mark his fiery ascent to heaven.
In his 2001 book, Greek Religious Feasts and Customs, Georgios A. Megas, folklorist, professor and scholar, writes that the prophet "... is regards as the ephor of rain and thunders,. That is why he is called upon by the Cypriots, when they are threshing, 'to send them his wind' offering up at the same time as a sacrifice 'a panful' which is placed on a high spot, until the wind starts blowing".
A Few Pews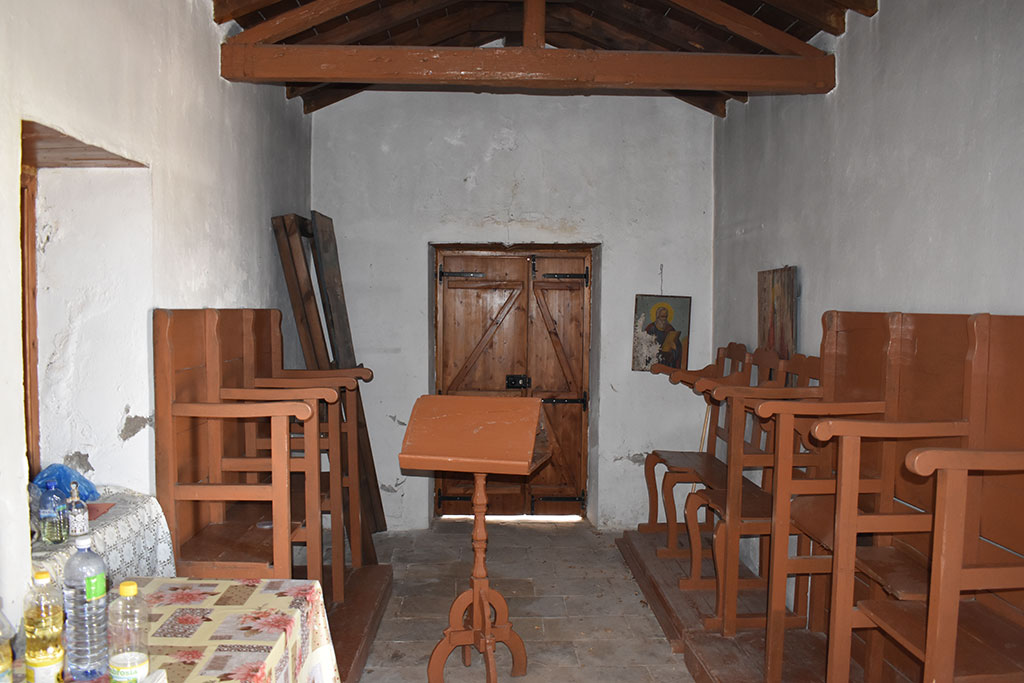 Prophet Ilias is almost exclusively worshipped on hilltops, and in the above-mentioned book Megas relates the Greek tradition that explains this. According to the Greek story, Ilias was a sailor; but he was a sailor who had suffered much at sea, had almost drown, and was tired of traveling. So he decided to live where the people had no knowledge of the sea or ships. He landed his boat, took his oar and began walking, asking all those he met to name the object that he was carrying. As long as the people andwered that it was an oar, he continued walking, going higher and higher until he reached the top of the mountain. When he asked the people there the same question, they replied that he was holding a piece of wood. Realising that they had never seen an oar, and so must know nothing of the sea, he decided to stay with them on the top of the hill.
In Cyprus, most country churches dedicated to Prophet Ilias are built atop hills and mountains. This is the case for the Prophet Ilias church in Vouni, which is built on a hilltop.
---
And then some...
Vines Everywhere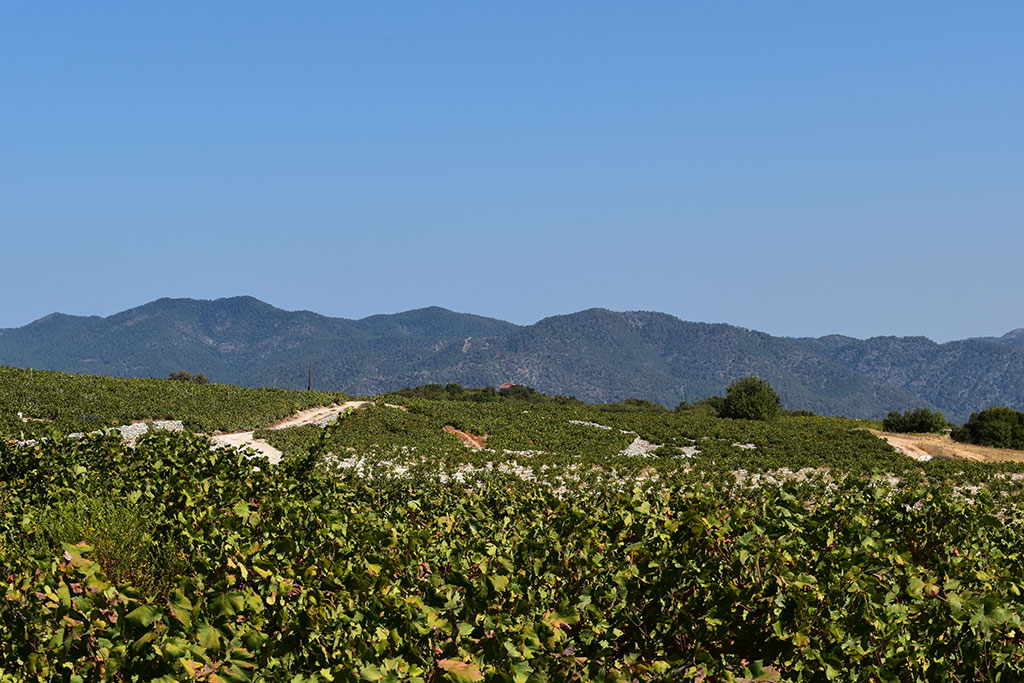 That's enough of the church, let's follow the track towards Panagia. There is a roof in the distance, that turns out to be a viewpoint. Before we set off though, let's have a look at the other sign at the church.
Page 1 of 4
If you like our blogs and the rest of our content, please consider slinging us a few euros to help us produce more content. Use the Coffee link below if you feel so inclined. Payments are taken on a secure gateway, with no contact!
❤

Good Pages To Visit

FB Page

Paphos Life on Facebook

Like us on Facebook and stay notified of new blog posts.

FB Page

Our Facebook Chat Group

Paphos Chat has been created for people who like our site and want to chat using Facebook. You can also easily upload photos of any size here. A lot of people are members of the Facebook chat group and the main forum. It's entirely up to you.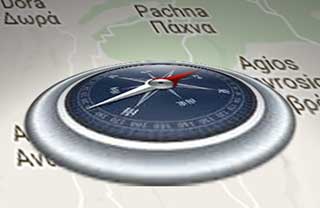 List

Blog Locations

Planning a day out? Then use our map of blog locations as a handy guide. Some of the places we visit our closer to each other than you might think, so take a look and start planning your next adventure...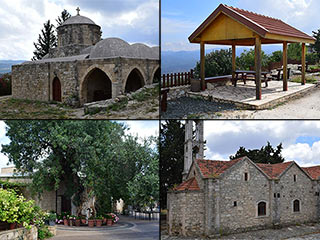 eBook

Cyprus Road Trip 01: the Kathikas - Panagia Loop

Let me take you on a journey around the region of Paphos, Cyprus. Starting at Paphos itself, we travel to Akoursos, then Kathikas, Kritou Terra and Simou. We continue past Lasa and Kannaviou, before taking in the delights of Panagia. Getting a bit more adventurous, we visit the abandoned villages of Statos and Agios Fotios, before passing through Choulou, Letymbou and Polemi, and rejoining the main Paphos - Polis road. The route is suitable for all types of vehicle, and requires no off-roading. The guide contains about 130 photographs including shots of all the road signs you need to pay attention to, as well as some of the highlights you may experience along the way. There are also several maps which will help you keep your bearings. You can do this journey in a day, or you can break it up into chunks. You can also do it in reverse, to get some completely different views. It is entirely up to you.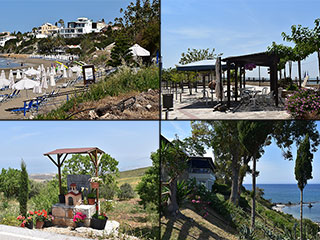 eBook

Cyprus Road Trip 02: Paphos - Coast to Coast

Newly published, our second Paphos Road trip takes you from coast to coast. Visit Coral Bay, Sea Caves, Agios Georgios, various traditional villages and more besides, as you travel to the Baths of Aphrodite on the Polis coast. And on the way back, we throw in an abandoned village for good measure.