Troodos Winter Wonderland
Published 26th of December, 2016
NB: this blog was published in Winter, 2016.
The SkyCyprus.com Web Cam is great for seeing if it is snowing in the Troodos. A couple of weeks ago there was a light sprinkling so we took a visit. Two days ago, however, and it was a complete blanket of white. So we packed our sledges and set off back to the mountains.
Storms in the Distance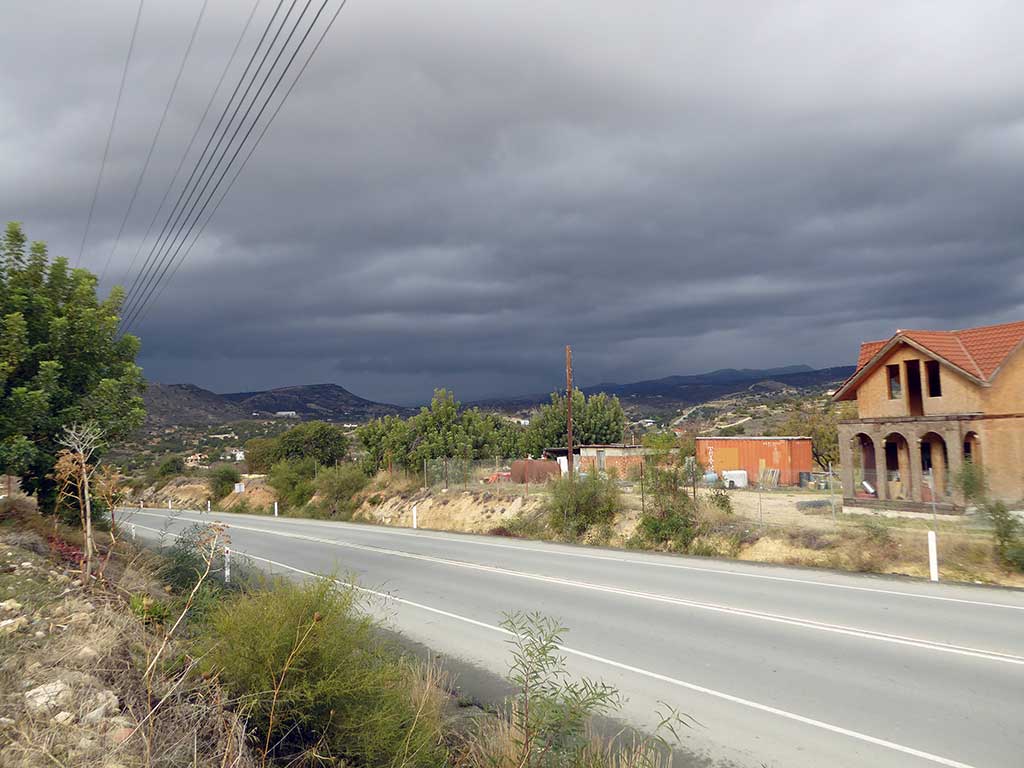 We took the motorway to Limassol and headed up to the Troodos from there. We could see storm clouds in the distance...

First Signs of Snow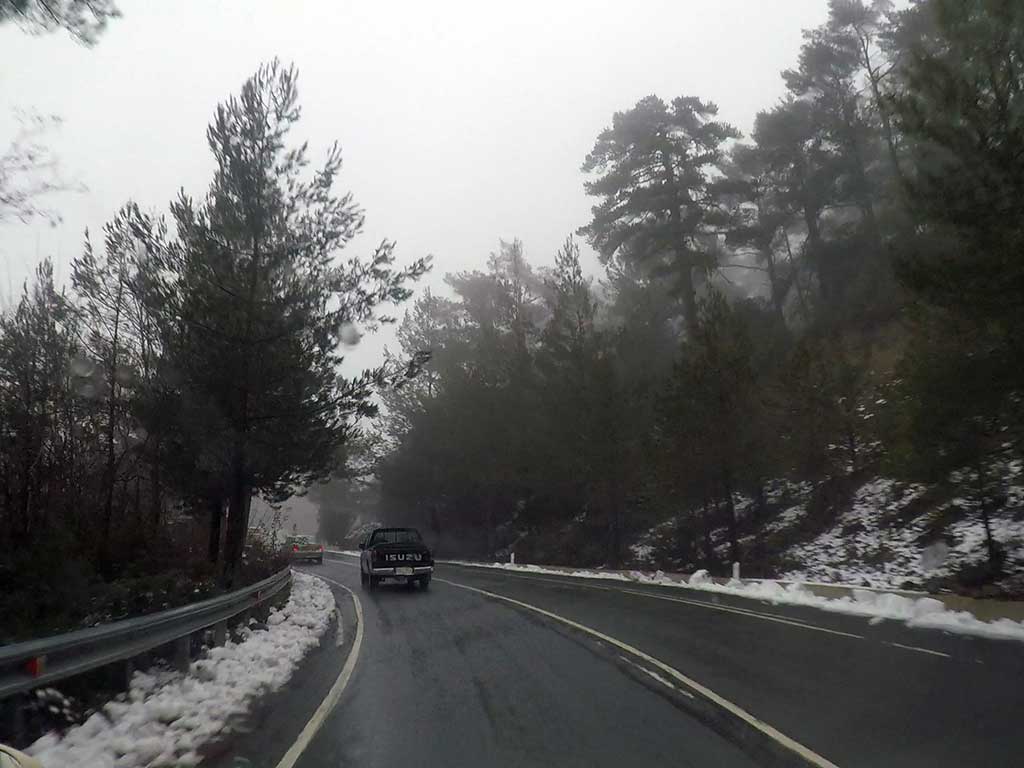 We were worried that the rain would melt the snow, but are fears were soon averted.
Pick Your Vehicle With Care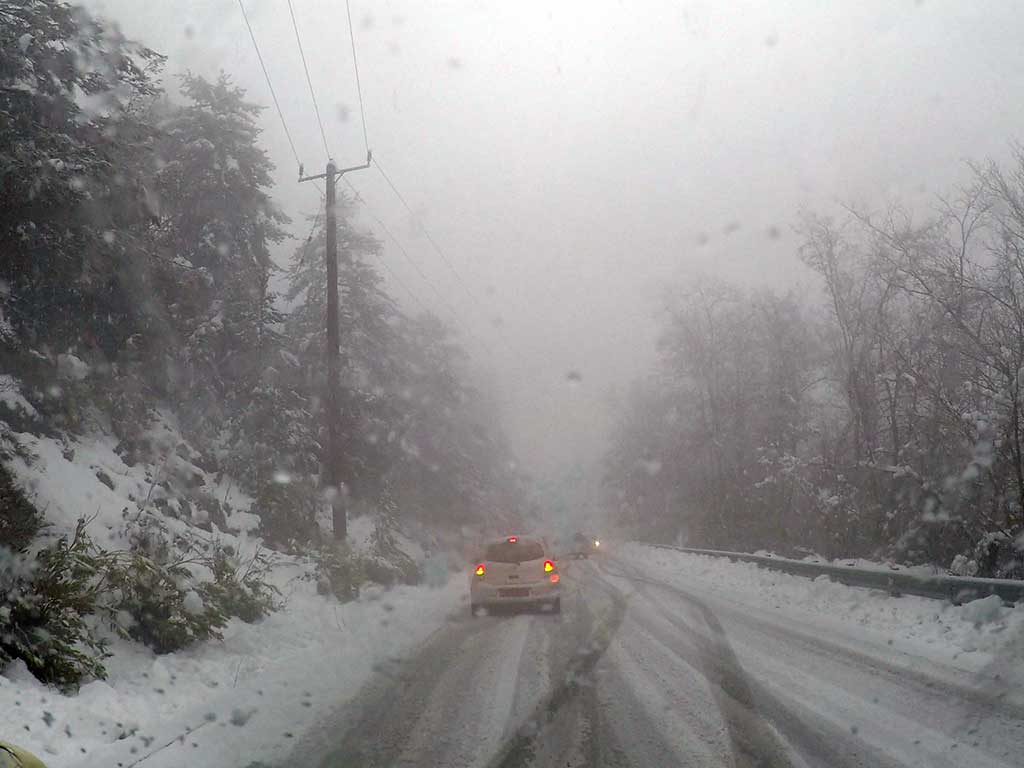 A few minutes later and the snow was coming thick and fast. For rougher conditions, we always take our trusty 4x4. Most of the 2 wheel drive cars we saw had to stop and turn back. We did see some 2x drives at the slopes, but they had chains on their wheels.
Arriving at the Village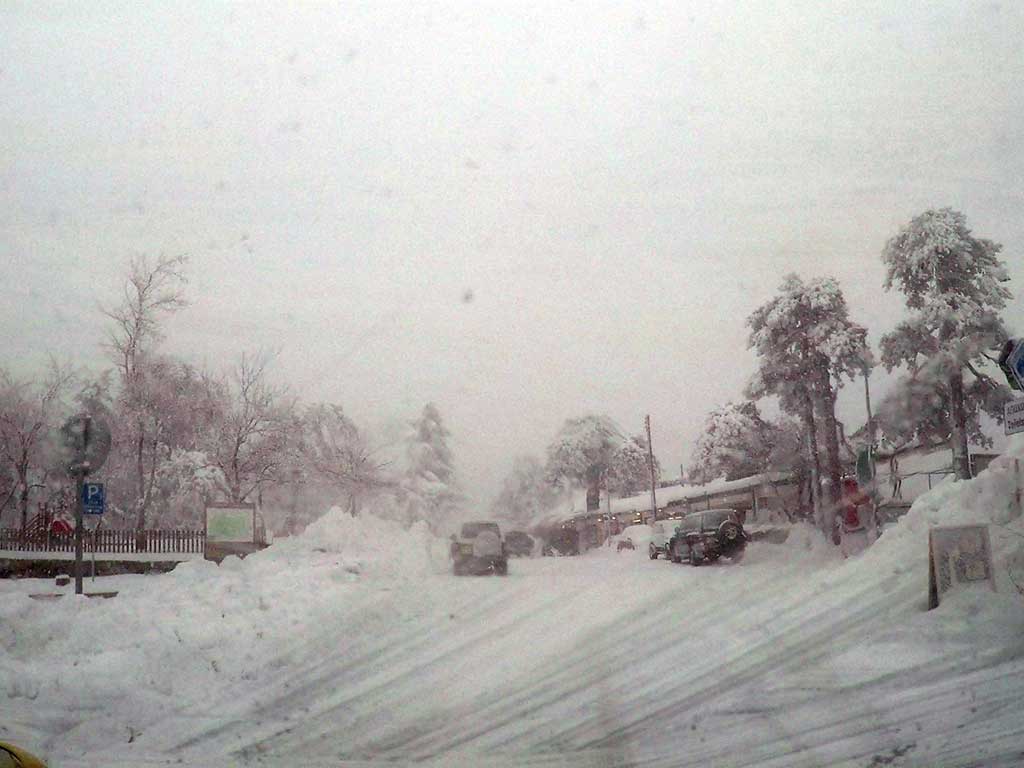 By the time we reached the village of Troodos, below the ski slope, the road was pretty treacherous. This is a screen grab from our goPro, so you will have to forgive the quality as there was a lot of snow on the windscreen.
Huge Icicles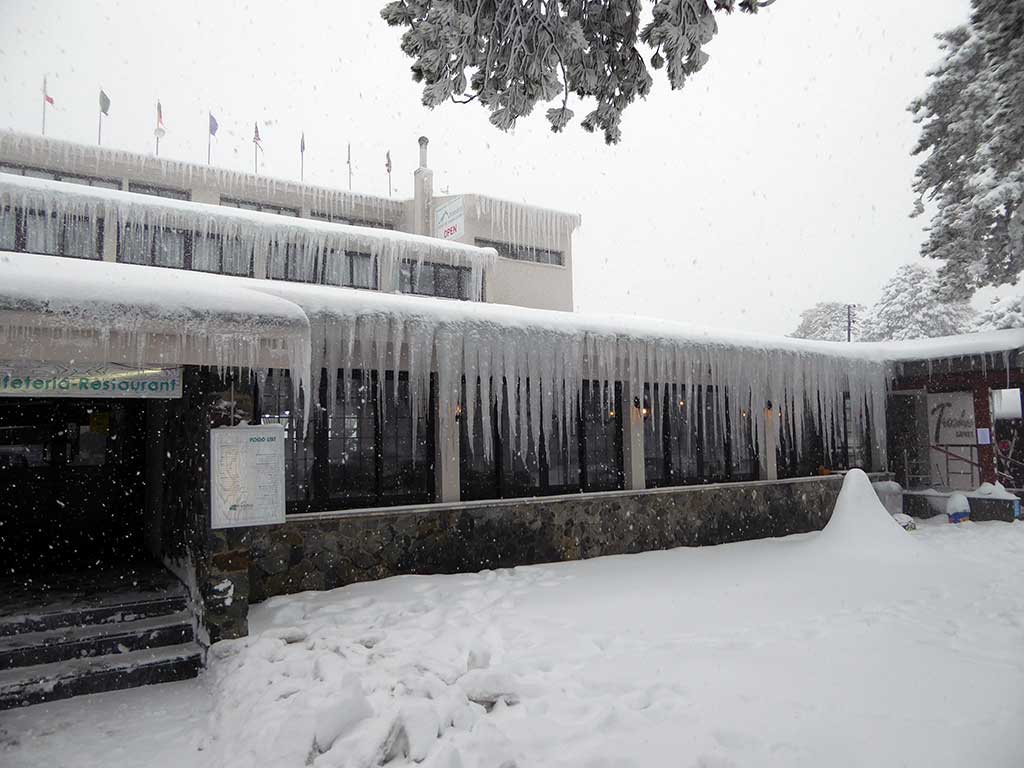 The hotel was covered in impressive icicles. I wouldn't want to be underneath one if it broke off though.
Page 1 of 4
If you like our blogs and the rest of our content, please consider slinging us a few euros to help us produce more content. Use the Coffee link below if you feel so inclined. Payments are taken on a secure gateway, with no contact!
❤

Related Blogs: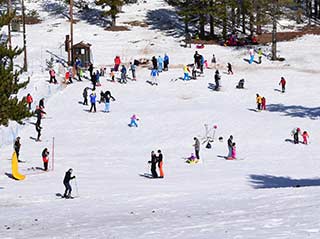 Snow Fun In The Troodos
There hasn't been as much snow (or rain for that matter) in Cyprus this year, compared to last. Nevertheless, we were determined to have at least one snowball fight. So we set off to The Troodos to see what we would find...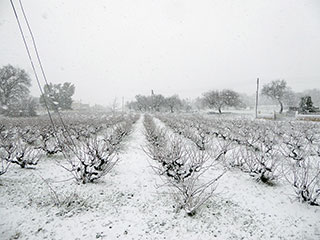 Polemi Snow!
I know Polemi has had snow many times before, but this is the first time we've had proper snow since we moved here in June. So naturally I had to take some pictures...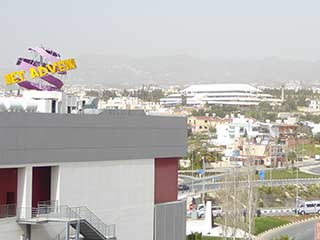 Dust
Dust has been in the news recently. Dust warnings were all over the media last week, only to be scotched a day or two later by official sources. It turns out that the source of the original alert was one website. So, did they get it wrong or do the official sources need to change their seaweed?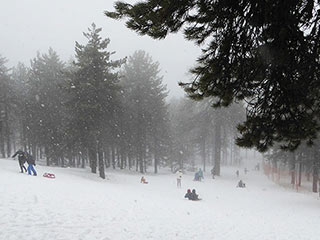 Troodos Winter Wonderland 2019
Yesterday (Saturday 5th Jan) we took our annual visit to the Troodos, for fun in the snow. It was really cold so if you are planning a visit wrap up warm, and don't forget a carrot for your snowman. Also, check first, because according to the latest news (Sunday 6th Jan @4PM), the roads are now closed...
Good Pages To Visit

FB Page

Paphos Life on Facebook

Like us on Facebook and stay notified of new blog posts.

FB Page

Our Facebook Chat Group

Paphos Chat has been created for people who like our site and want to chat using Facebook. You can also easily upload photos of any size here. A lot of people are members of the Facebook chat group and the main forum. It's entirely up to you.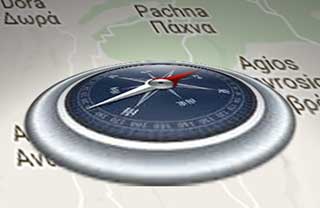 List

Blog Locations

Planning a day out? Then use our map of blog locations as a handy guide. Some of the places we visit our closer to each other than you might think, so take a look and start planning your next adventure...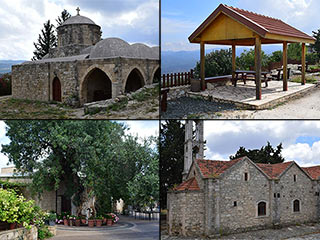 eBook

Cyprus Road Trip 01: the Kathikas - Panagia Loop

Let me take you on a journey around the region of Paphos, Cyprus. Starting at Paphos itself, we travel to Akoursos, then Kathikas, Kritou Terra and Simou. We continue past Lasa and Kannaviou, before taking in the delights of Panagia. Getting a bit more adventurous, we visit the abandoned villages of Statos and Agios Fotios, before passing through Choulou, Letymbou and Polemi, and rejoining the main Paphos - Polis road. The route is suitable for all types of vehicle, and requires no off-roading. The guide contains about 130 photographs including shots of all the road signs you need to pay attention to, as well as some of the highlights you may experience along the way. There are also several maps which will help you keep your bearings. You can do this journey in a day, or you can break it up into chunks. You can also do it in reverse, to get some completely different views. It is entirely up to you.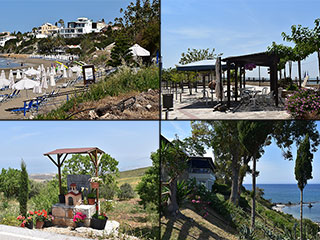 eBook

Cyprus Road Trip 02: Paphos - Coast to Coast

Newly published, our second Paphos Road trip takes you from coast to coast. Visit Coral Bay, Sea Caves, Agios Georgios, various traditional villages and more besides, as you travel to the Baths of Aphrodite on the Polis coast. And on the way back, we throw in an abandoned village for good measure.