Theletra Waterfalll
Published 20th of March, 2022
The abandoned village of Theletra, between Stroumpi and Kathikas, is a great place to visit and explore. Equally fascinating is the surrounding countryside, which consists of forgotten tracks and overgrown orchards and vineyards. The other day we went exploring, looking for a church. I am still not sure whether we found it or not. But we had a lot of fun on the way, and discovered a little waterfall...
The Adventure Begins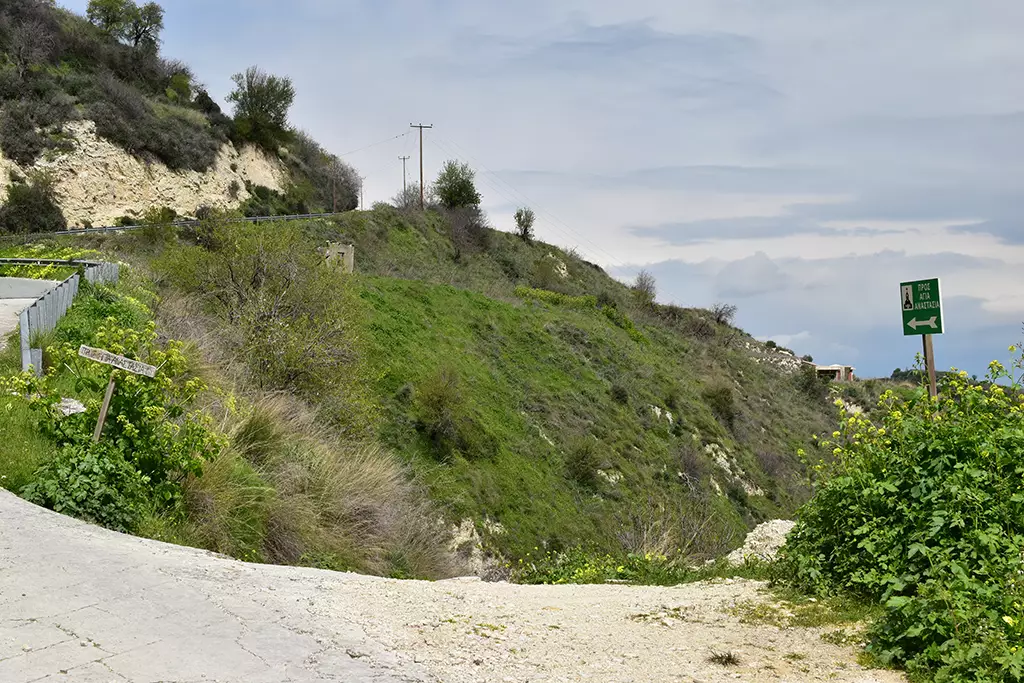 Our story begins here. This is a junction you pass on the way down to Old Theletra. It is just outside the village. There are two signs pointing to Saint Anastasia, along with a picture of a church. So we naturally assume that this means that there is a church down there somewhere. Now, to turn left here, we actually had to drive into Old Theletra and turn round, then come back out. It is a very sharp turn.

The Awaiting Countryside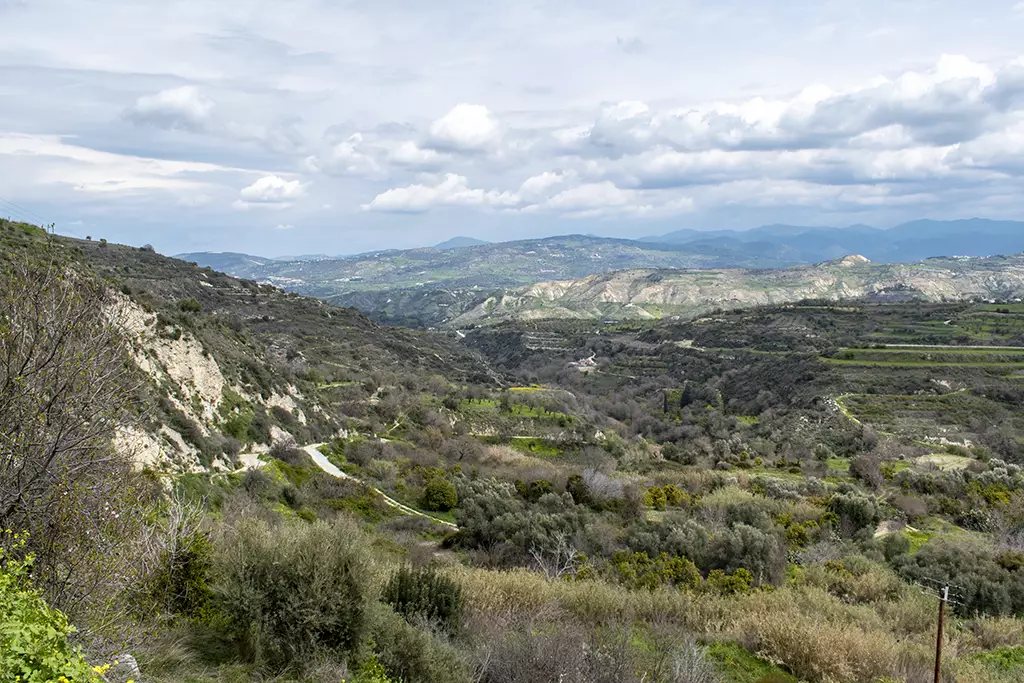 In our journey today we will be going down that left hand track. As you can see, it is very beautiful here, even when the weather is cloudy and overcast. If you are a bit wary driving down dodgy roads, leave the car in Theletra and walk it. You will get some decent exercise and won't be restricted by the car.
Close Ups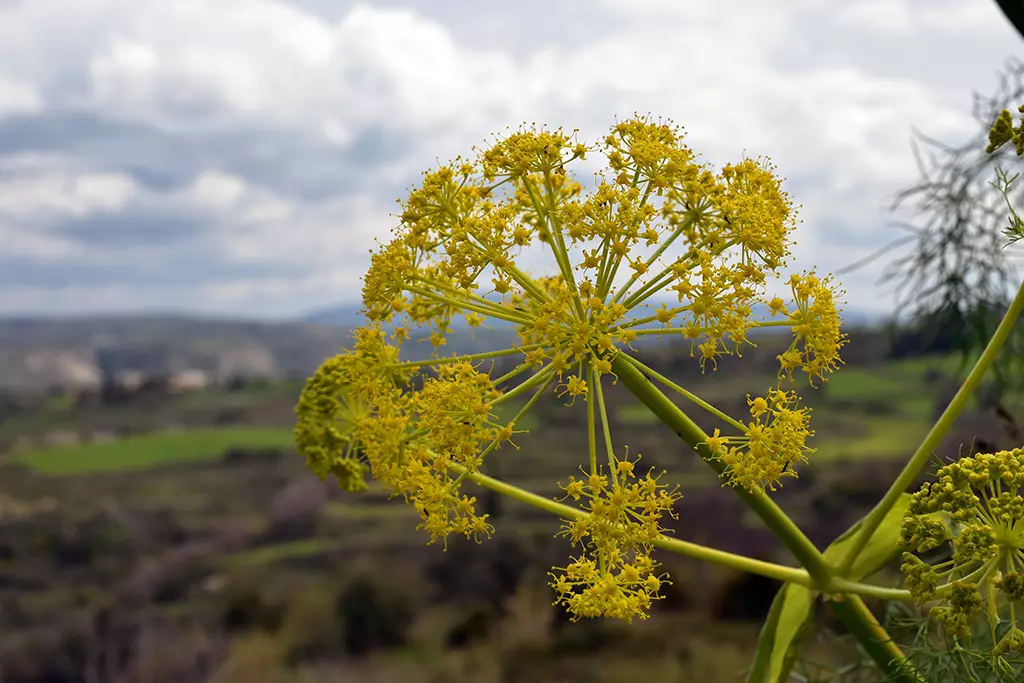 And while I will be taking landscape shots, Alex will be providing the in-depth images. Stay tuned for some hot naked men! Hubba Hubba!
Theletra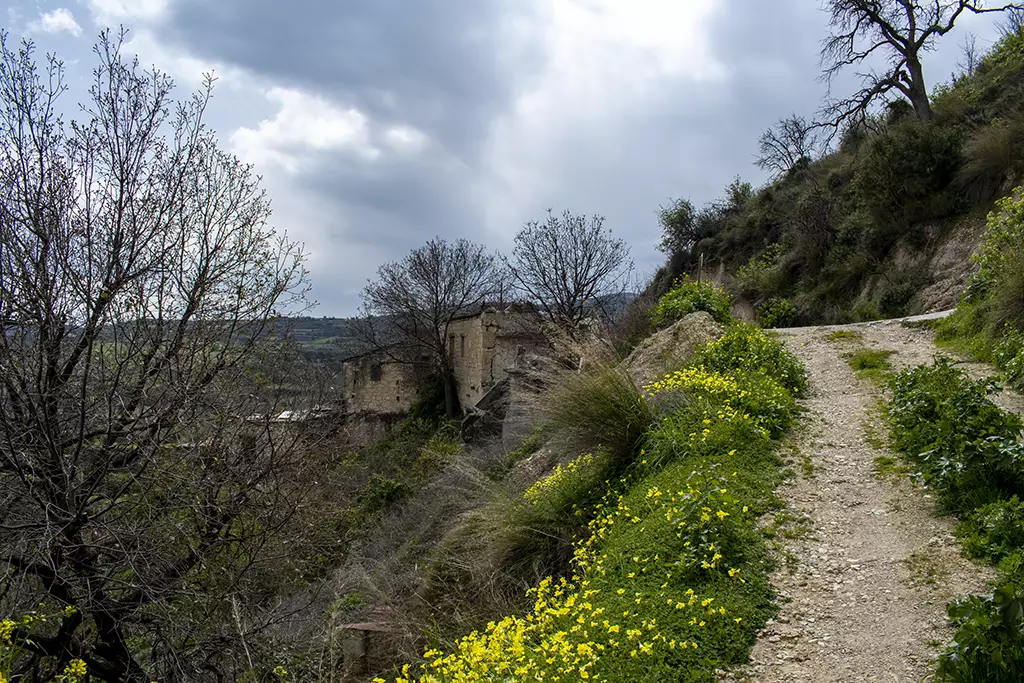 Anyway, this is how close the turning is to Theletra. You can see the start of the ruins right there.
Many Gorges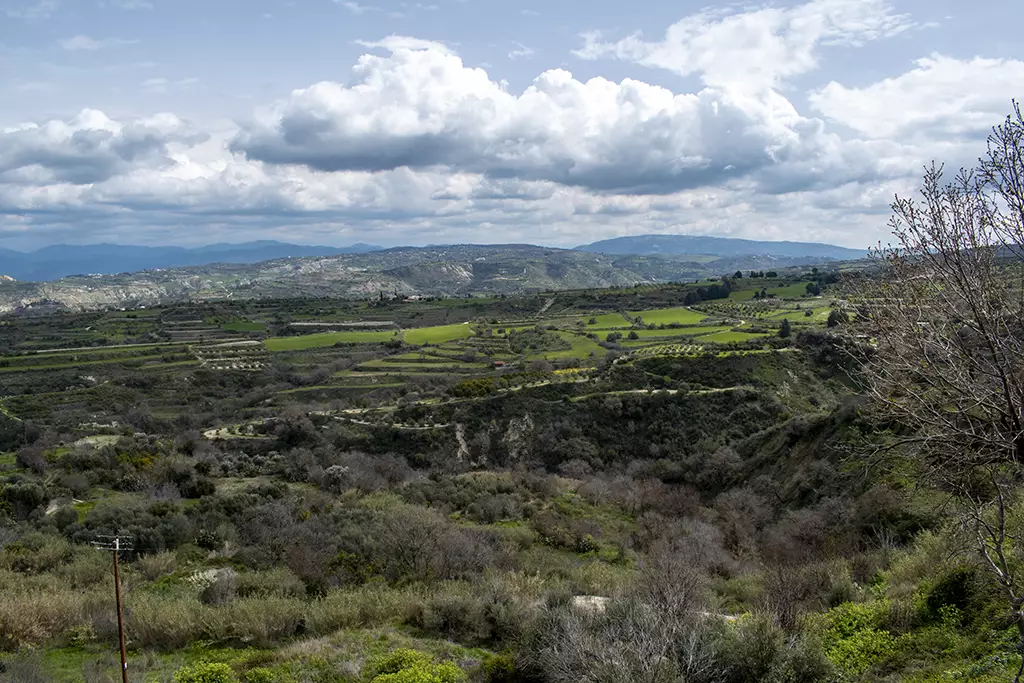 The area has fascinated me for a long time, as there are a lot of hidden gorges around. This is due, I think, to the amount of gypsum rock in the area, which is water-soluble. It is worth remembering as well that the reason Theletra was abandoned was due to the threat of landslides. Having said that, we did notice in the village itself that one of the ruins is currently being renovated, so perhaps life is being breathed back into the old part of Theletra? There are already a couple of residents. Anyway, this article isn't about Theletra itself. You can find more information on that using the links below this article.
Page 1 of 10
If you like our blogs and the rest of our content, please consider slinging us a few euros to help us produce more content. Use the Coffee link below if you feel so inclined. Payments are taken on a secure gateway, with no contact!
❤

Related Blogs: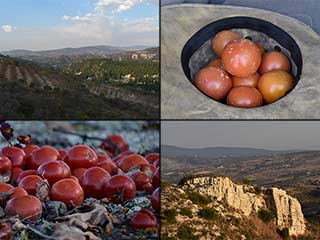 From Miliou To Theletra
While we were exploring the sulphur springs of Miliou a few weeks ago, we couldn't help but notice a village in the distance. When we realised that it was the abandoned village of Theletra, we were surprised, as we hadn't appreciated how close the two places were. So we thought we would find a scenic route between the two locations...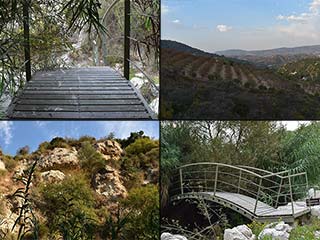 St Anastasia Sulphur Spring
If you have driven from Paphos to Polis along the B7, you will probably have smelled the Sulphur Springs around Miliou as you drove past. It is a bit challenging but is thankfully soon replaced by the smell of the orange orchards which make up most of the surrounding farmland. When we we visiting the area a few days ago, we spotted a ramblers' sign pointing to the spring, so naturally we stopped to investigate...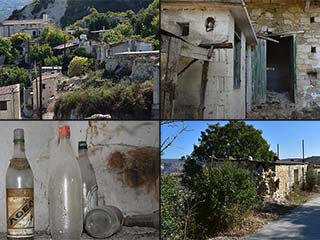 The Abandoned Village of Theletra - Part 1
Old Theletra was abandoned several decades ago. The threat of landslides drove the population up the hll to a new settlement. Since then the village has mainly been left to crumble, save for its church and a few buildings which are still inhabited. At first glance, there is not much to see here, aside from some picture-postcard views. But get adventurous, and there is a whole host of places to explore...
Good Pages To Visit

FB Page

Paphos Life on Facebook

Like us on Facebook and stay notified of new blog posts.

FB Page

Our Facebook Chat Group

Paphos Chat has been created for people who like our site and want to chat using Facebook. You can also easily upload photos of any size here. A lot of people are members of the Facebook chat group and the main forum. It's entirely up to you.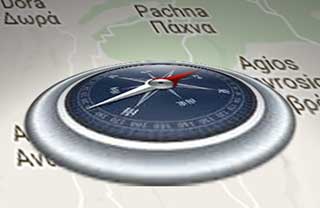 List

Blog Locations

Planning a day out? Then use our map of blog locations as a handy guide. Some of the places we visit our closer to each other than you might think, so take a look and start planning your next adventure...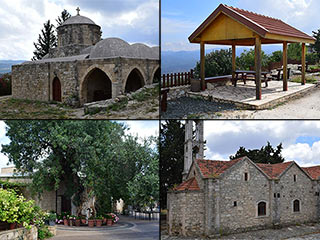 eBook

Cyprus Road Trip 01: the Kathikas - Panagia Loop

Let me take you on a journey around the region of Paphos, Cyprus. Starting at Paphos itself, we travel to Akoursos, then Kathikas, Kritou Terra and Simou. We continue past Lasa and Kannaviou, before taking in the delights of Panagia. Getting a bit more adventurous, we visit the abandoned villages of Statos and Agios Fotios, before passing through Choulou, Letymbou and Polemi, and rejoining the main Paphos - Polis road. The route is suitable for all types of vehicle, and requires no off-roading. The guide contains about 130 photographs including shots of all the road signs you need to pay attention to, as well as some of the highlights you may experience along the way. There are also several maps which will help you keep your bearings. You can do this journey in a day, or you can break it up into chunks. You can also do it in reverse, to get some completely different views. It is entirely up to you.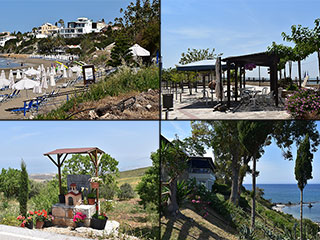 eBook

Cyprus Road Trip 02: Paphos - Coast to Coast

Newly published, our second Paphos Road trip takes you from coast to coast. Visit Coral Bay, Sea Caves, Agios Georgios, various traditional villages and more besides, as you travel to the Baths of Aphrodite on the Polis coast. And on the way back, we throw in an abandoned village for good measure.