St George's Church and Shrine Caves
Published 13th of February, 2017
Caves in the Cliff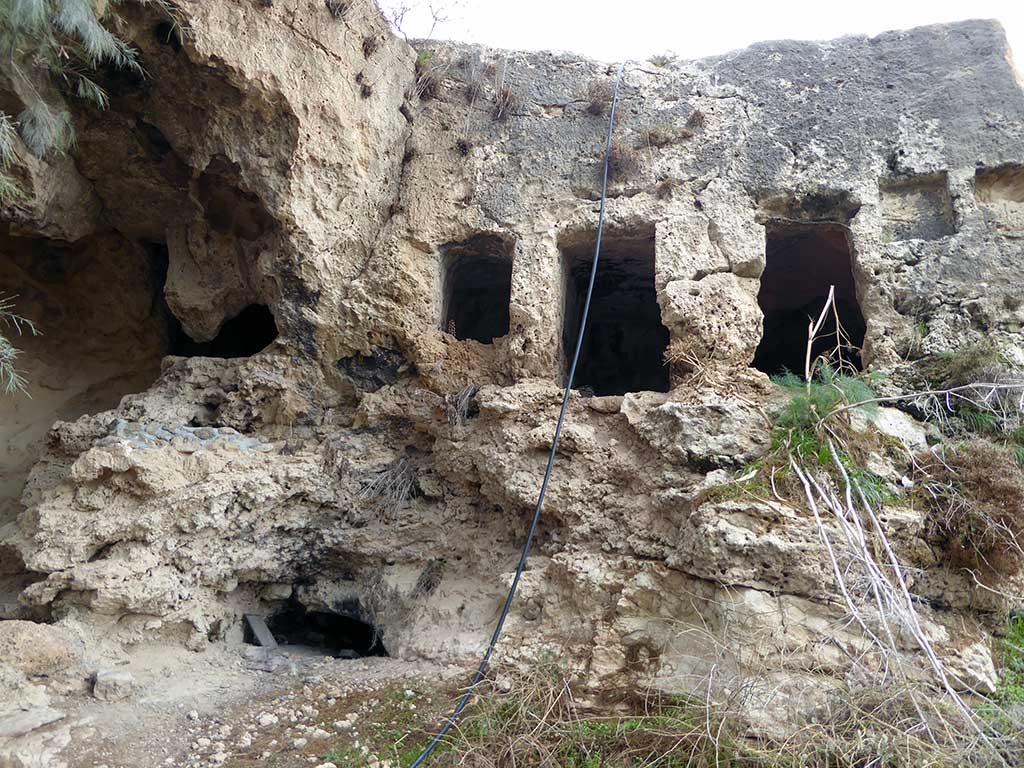 Though suitably mysterious, these are not what we have come to see...

Almost There...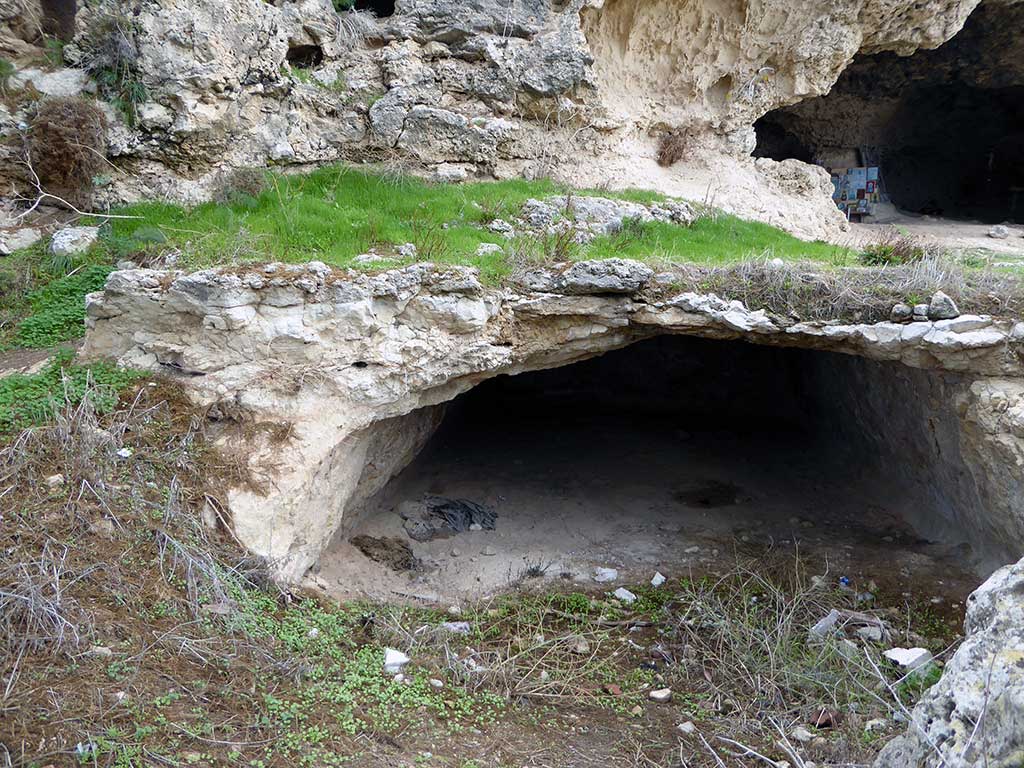 If you look at the top right of this picture you will see the start of what we are here to look at.
Shrine Caves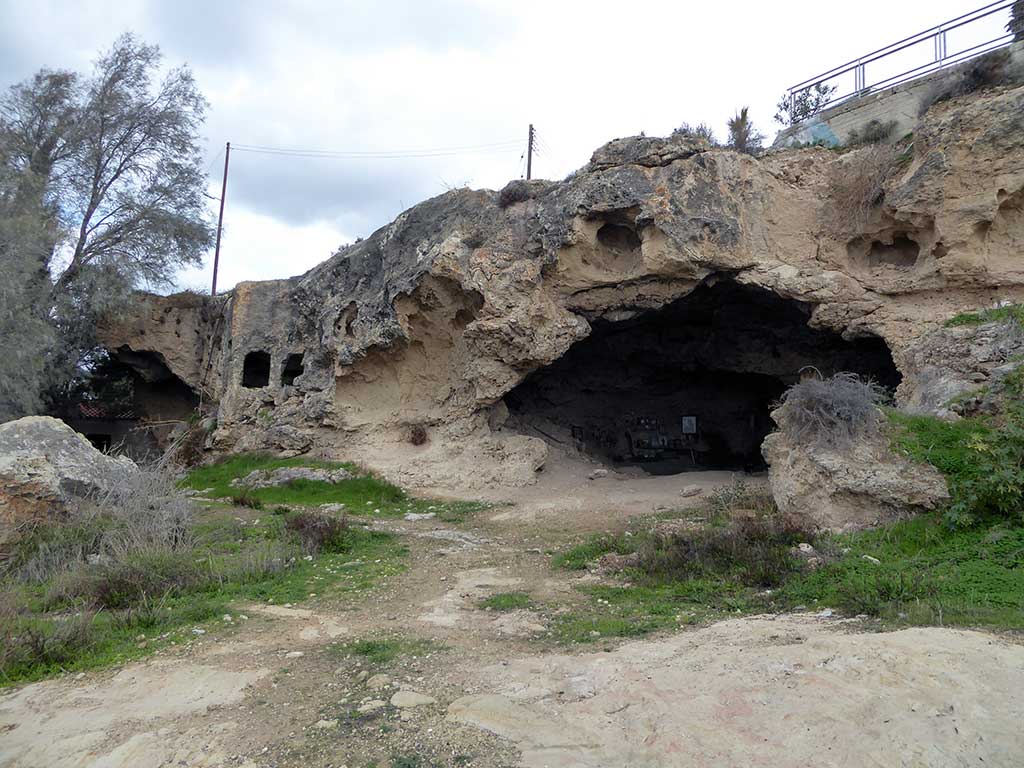 This is the first of several caves here, which have become a huge shrine.
More Caves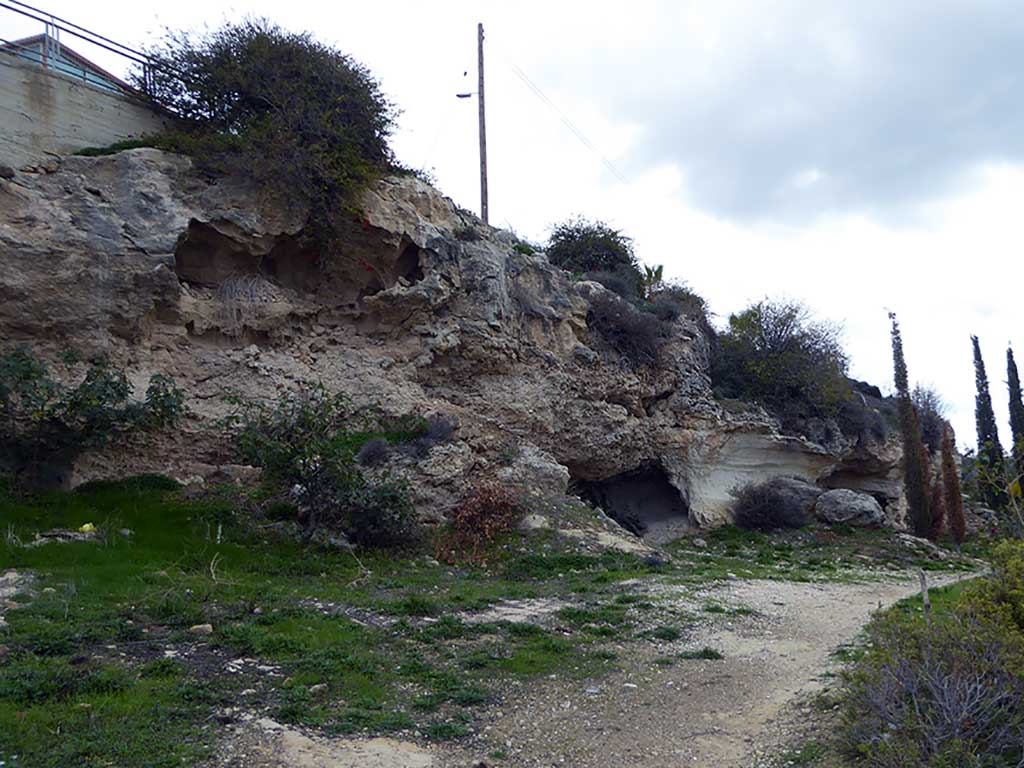 There are caves along this path, for about 100 metres. Over the years, they have been filled with icons and other religious effects. The rest of this blog (5 pages) will consist of pictures of the caves themselves. There will be very little comment, as there is not much to say. They really need to be experienced first hand.
How To Get There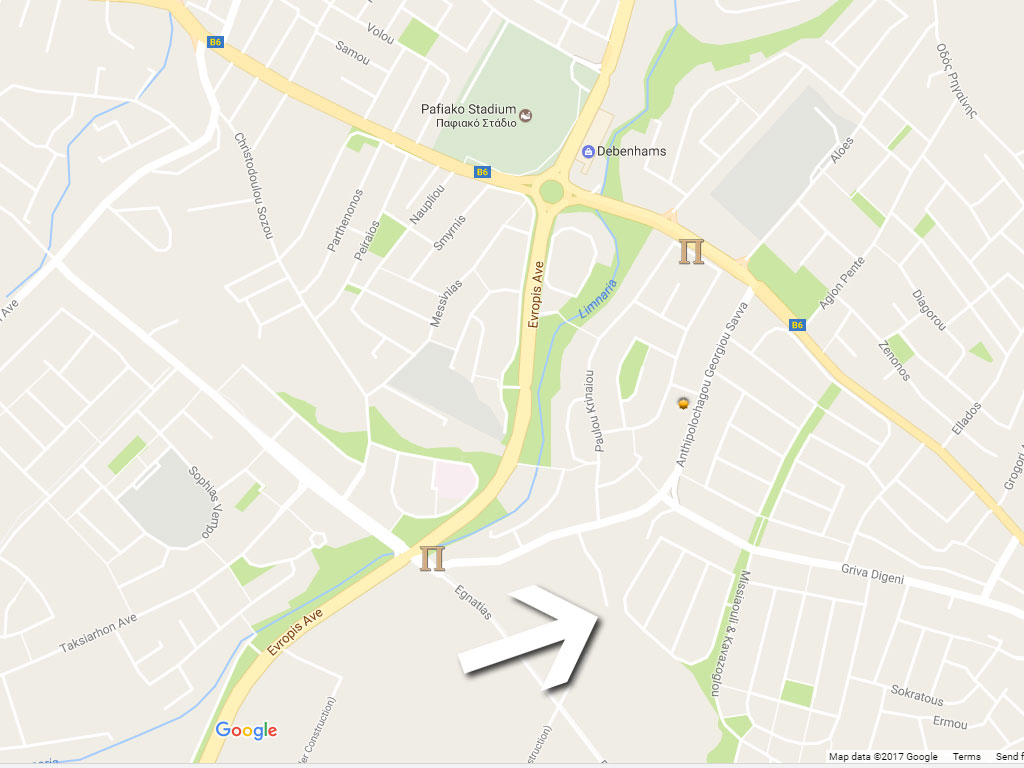 So before we look at all the pictures, I thought I would show you where to find the place. You can then go there and see for yourself instead, if you want. To get there, you take the Geroskipou turning at the Debenhams Roundabout, and turn right at the traffic lights. Drive down that road, down a hill, then take the track to the left. When you get there, bear in mind that as well as an interesting place to visit, it is also a spiritual place where people come to pray, so please be respectful.
Page 2 of 7
If you like our blogs and the rest of our content, please consider slinging us a few euros to help us produce more content. Use the Coffee link below if you feel so inclined. Payments are taken on a secure gateway, with no contact!
❤


Related Blogs: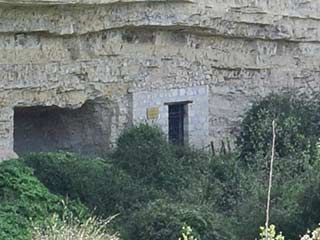 The Enclosure of Agios Neophytos
The other day we set off to find the Enclosure of Agios Neophytos. We had seen a video of it and it looked interesting. A remote monastery in a cliff? That ticks all the right boxes. However, there wasn't much to see when we found the enclosure. We had neglected to pick the key up, and our view through the gate didn't reveal much. Fortunately, the journey to and from the place was so much fun that yet again I find myself having to cherry pick the best pictures rather than pad an article out. So enjoy our journey, and with the map at the end to guide you, why not plan your own route...?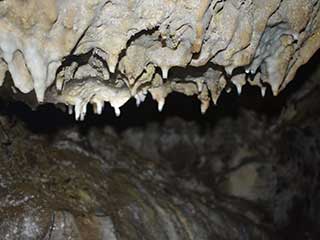 Paphos Caving
A few months ago we read a report in the papers about an interesting cave that lurked within Paphos itself, behind an old church. After a bit of investigation I found it, and did a bit of spelunking.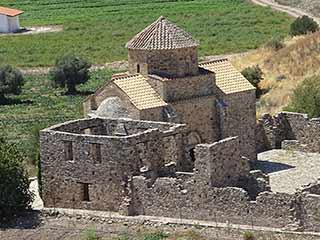 Sinti Monastery
It's time for another guest blog, and this time Max has taken a break from his minerals to show us somewhere a bit more spiritual. Over to you Max... Sinti Monastery is a very important ancient monument and not far away from Paphos, in the beautiful Xeros River Valley. I thought I would take a round trip. In order that people can visit the place all year round (even after a good Winter's rain) in a normal car I took the longer route over the hills where the roads nowadays are all properly surfaced. On the way back you can either take the same road (Winter) or use the short cut along the Xeros river bed which is only 8 km until the next village Nata.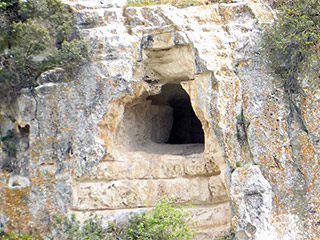 The Legend of Akoursos
Akoursos is a little village situated above Coral Bay, nestled in the hillside. It is off most people's radars and most visitors are probably tourists still searching in vain for the "suitable for all vehicles" road that will take them to Aphrodite's Water Baths. The other week we drove through there just so we could explore the hills behind it. While passing through, we couldn't help but notice a striking cave, embedded high up a cliff face. We decided to investigate...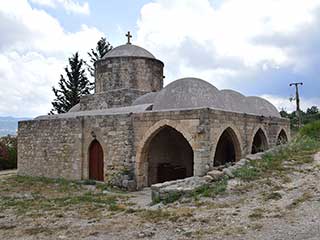 Agia Ekaterini
If you take the road from Kritou Terra down to the B7, you will drive past this church, and cannot fail to be impressed by it. Well, don't just drive by it. Park, and take a look. You won't be disappointed...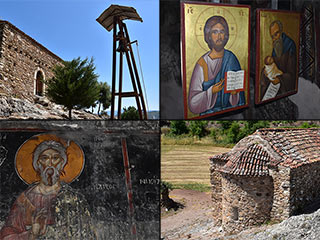 The Murals of Agios Nikolaos
We've featured a lot of churches in our blogs. This is not surprising, as they are lovely building ornately decorated, and great places for quiet reflection on a hot summer's day. The more modern churches often have fantastic murals which take your breath away. But this is not a new tradition. A visit to the remote church of Agios Nikolaos, near Galataria, will show you that fully immersive church murals have been around for centuries...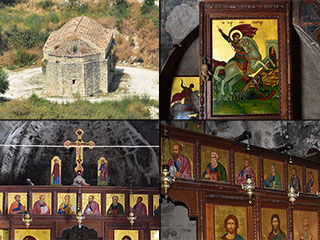 Ayios Georgios Koumanon Monastery
The Paphos Countryside is full of surprises. On any journey, you can guarantee that you will pass many interesting places without realising it. However, sometimes, if you go in search of a known location, it can prove elusive. Join us as we stalk this elusive old church through the Diarizos Valley countryside, before finally succumbing to its mysterious charms...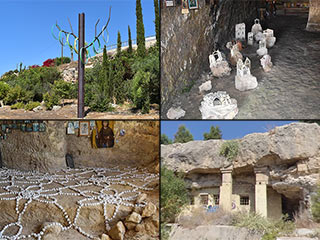 Check out the Eco Art Show at the Shrine Caves!
We visited the Ayios Georgios Shrine Caves quite a while ago, but returned recently to make a virtual tour. We were pleasently surprised when we did so to find that the area now hosted an outdoor Eco Art Exhibition. This place is really worth checking out, and makes a lovely walk.
Good Pages To Visit

FB Page

Paphos Life on Facebook

Like us on Facebook and stay notified of new blog posts.

FB Page

Our Facebook Chat Group

Paphos Chat has been created for people who like our site and want to chat using Facebook. You can also easily upload photos of any size here. A lot of people are members of the Facebook chat group and the main forum. It's entirely up to you.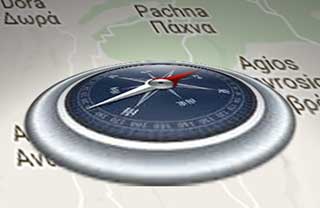 List

Blog Locations

Planning a day out? Then use our map of blog locations as a handy guide. Some of the places we visit our closer to each other than you might think, so take a look and start planning your next adventure...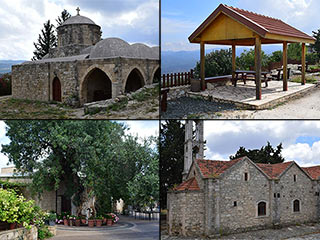 eBook

Cyprus Road Trip 01: the Kathikas - Panagia Loop

Let me take you on a journey around the region of Paphos, Cyprus. Starting at Paphos itself, we travel to Akoursos, then Kathikas, Kritou Terra and Simou. We continue past Lasa and Kannaviou, before taking in the delights of Panagia. Getting a bit more adventurous, we visit the abandoned villages of Statos and Agios Fotios, before passing through Choulou, Letymbou and Polemi, and rejoining the main Paphos - Polis road. The route is suitable for all types of vehicle, and requires no off-roading. The guide contains about 130 photographs including shots of all the road signs you need to pay attention to, as well as some of the highlights you may experience along the way. There are also several maps which will help you keep your bearings. You can do this journey in a day, or you can break it up into chunks. You can also do it in reverse, to get some completely different views. It is entirely up to you.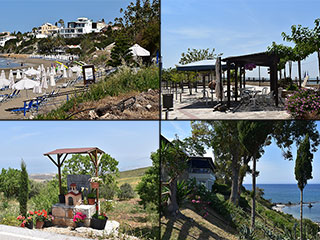 eBook

Cyprus Road Trip 02: Paphos - Coast to Coast

Newly published, our second Paphos Road trip takes you from coast to coast. Visit Coral Bay, Sea Caves, Agios Georgios, various traditional villages and more besides, as you travel to the Baths of Aphrodite on the Polis coast. And on the way back, we throw in an abandoned village for good measure.