From Paphos to London And Back
Published 3rd of September, 2021
We can tell from the numerous forums we run that some people are still a bit nervous when it comes to filling in the required paperwork allowing you to travel to and from Cyprus. Recently, Alex had to fly to London and back, so she documented her experience...
Getting the EU Digital COVID Certificate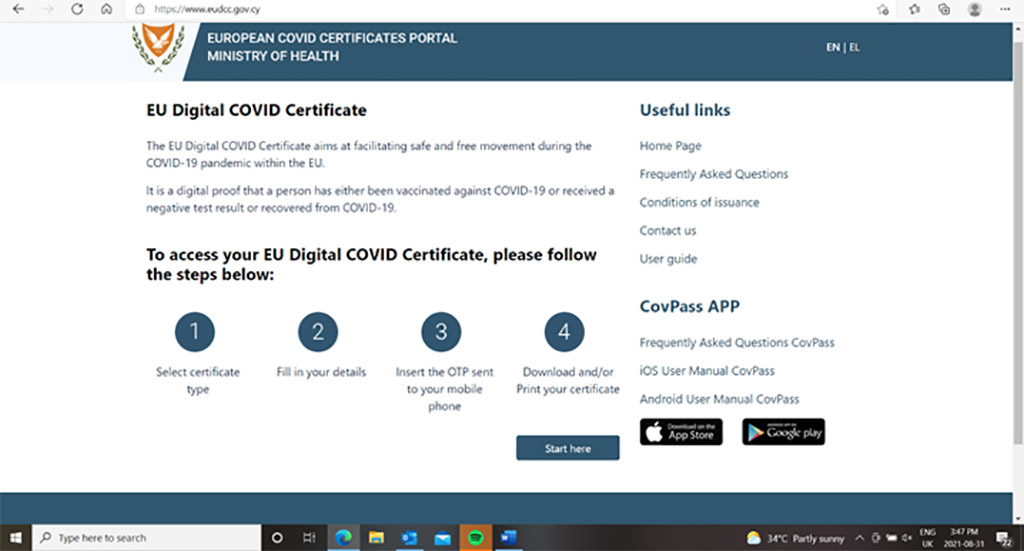 Alex had to travel from Paphos to Heathrow on 19th August and return on 25th August, all details are correct for those dates.
Please note that the procedures Alex went through are for a resident of Cyprus. If you are coming to Cyprus on holiday you may have to fill in different forms.
Alex is double vaccinated, resident in Cyprus and a UK citizen, while Cyprus is an Amber List country for travel into the UK.
Covid Tests and Covpass in Cyprus
Current regulations require all passengers to have a Covid test up to 72 hours before travel. The test can be a rapid antigen or PCR but must have your name and passport number on the results.
Rapid antigen tests can be taken at most Pharmacies in Cyprus but do check they are suitable for airline travel and will have the necessary information on them. Alex chose to have a PCR test at one of the many labs around Paphos. The test cost €35 and the results were emailed the same day along with a government code via text from the Ministry of Health. The government code can be input into the EUDCC.gov.cy website.

There's An App For That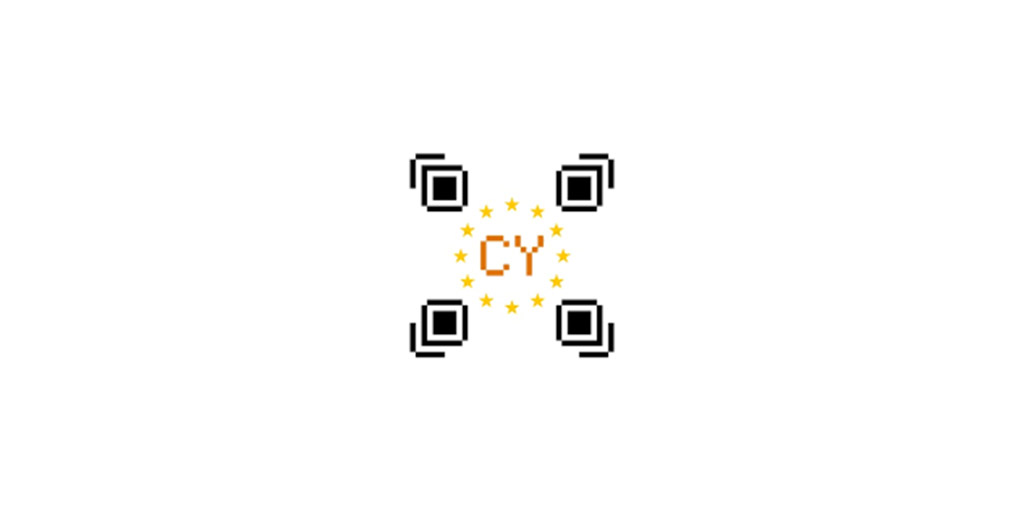 Follow the steps and you will receive a QR code which can be downloaded and saved on a computer as a pdf. Alternatively, you can download the Covpass, Cyprus app to your phone and use this to read the QR code.
The correct app looks like the image above.
The app can also be used as your safe pass when entering premises in Cyprus. When prompted for your 'biometric' code you just use the pin password you normally use to unlock your phone.
UK Passenger Locator Form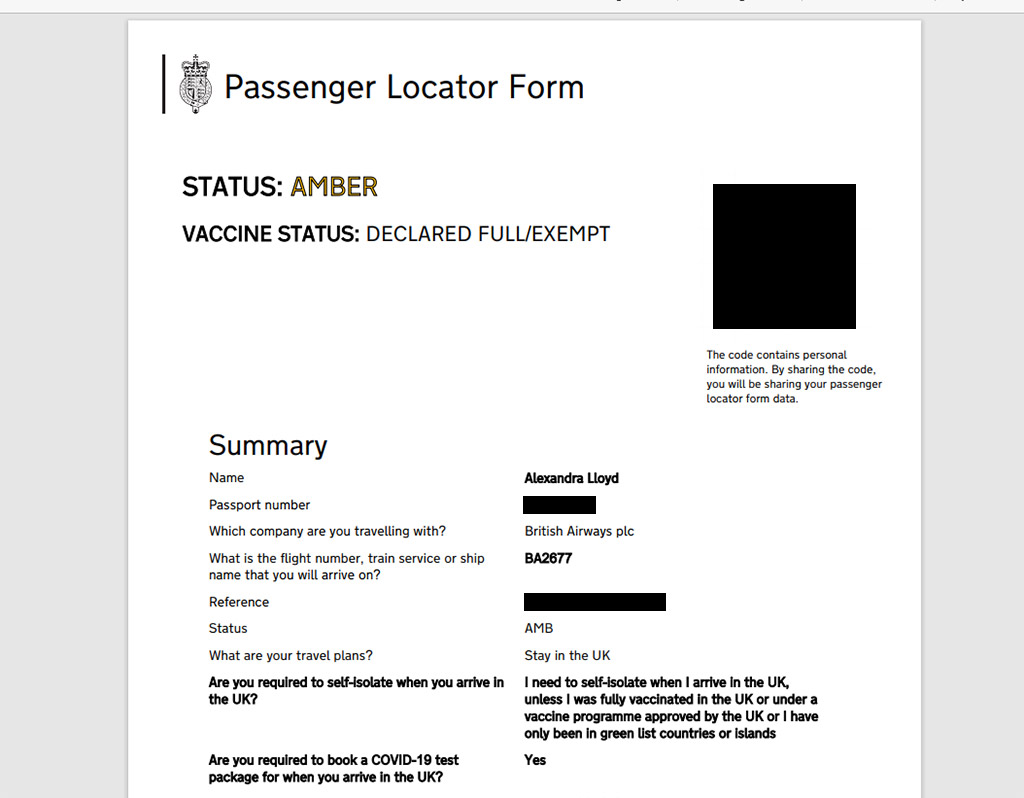 Within 48 hours of your flight departure, you will need to fill in your passenger locator form by visiting gov.uk passenger locator form. Alex flew with British Airways and followed a link on 'manage my booking' to take her to the form and upload other documents prior to check in.
In order to complete the Passenger Locator form you need your passport, flight details, vaccination passport downloaded from EUDCC.gov.uk, a photograph of your pre-flight covid test OR downloaded version. Finally, you will need to have booked any tests that are required while you are in the UK; for double vaccinated travellers that now means a day 2 PCR test only. When making your booking for the day 2 test in the UK you should be sent a unique code to add to the Passenger Locator form.
Alex chose to use 'The Regenerative Clinic', for her day 2 test, as she was staying in Reading and they had a drop in centre in the local mall. The results were texted and emailed the same day as they were taken and as they were negative no further action was needed. Other providers send the necessary package to the address you provide them, where you are staying, and you post them back.
At The Airport - Paphos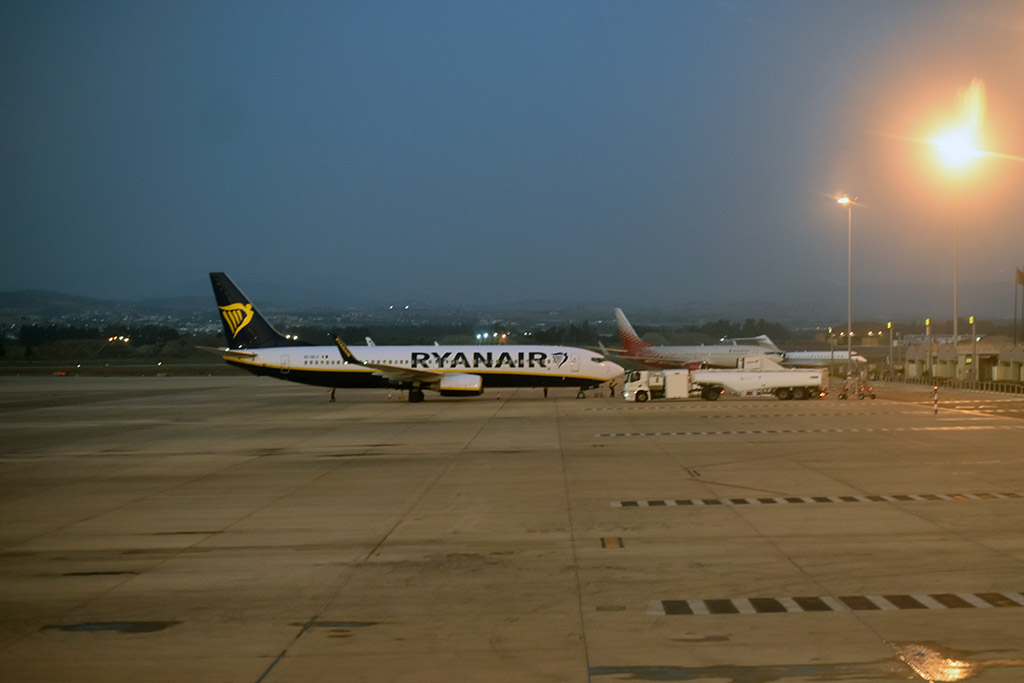 Alex put on her mask as she left the car and joined the check in queue at Paphos about 2 hours before take-off time. In all checking in took about an hour as the agents need to see and check all your documents. Then passing through customs took another 20 minutes meaning she arrived in the departure hall as the flight was due to board.
The seating in Departures has been marked to try and keep social distancing but some passengers were less strict about keeping masks on and staying apart so do be aware that you will need to manage this yourself!
On The Plane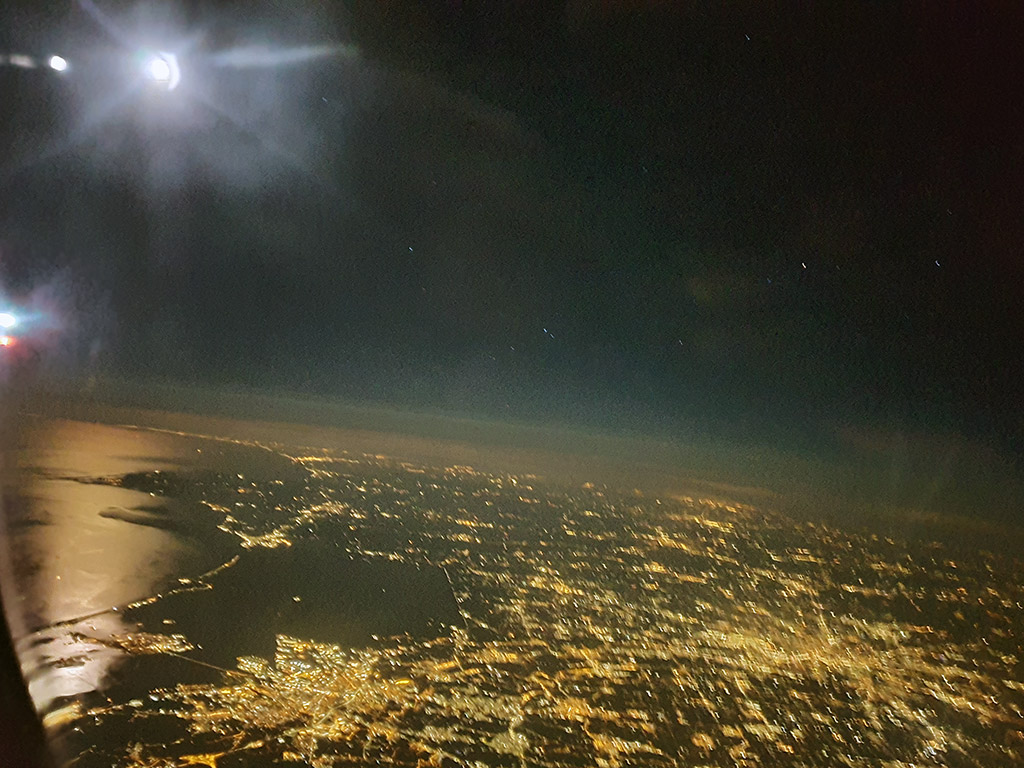 Several announcements were made about staying in seats as much as possible, only approaching toilets when the green light was on and not queueing in the aisles as well as the need for wearing a mask which covers your mouth AND nose. The stewardesses were efficient and polite in checking this and asking people to put masks on or provide written proof of an exemption – there was at least one passenger grumpy about having the mask over their nose but no nonsense was taken.
Obviously, masks can be removed for drinking and eating but try to keep this to a minimum. Alex had baby wipes and hand sanitiser with her to clean tray tables and other surfaces, although passengers were assured full cleaning had happened between flights.
Once the plane arrived in Heathrow passengers were asked to stay seated and were released a few rows at a time to prevent crowding in the aisles and close contact as people left the plane.
Page 1 of 2
If you like our blogs and the rest of our content, please consider slinging us a few euros to help us produce more content. Use the Coffee link below if you feel so inclined. Payments are taken on a secure gateway, with no contact!
❤

Good Pages To Visit

FB Page

Paphos Life on Facebook

Like us on Facebook and stay notified of new blog posts.

FB Page

Our Facebook Chat Group

Paphos Chat has been created for people who like our site and want to chat using Facebook. You can also easily upload photos of any size here. A lot of people are members of the Facebook chat group and the main forum. It's entirely up to you.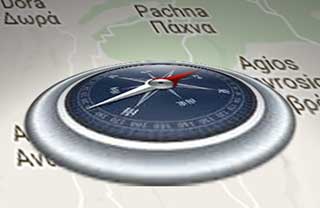 List

Blog Locations

Planning a day out? Then use our map of blog locations as a handy guide. Some of the places we visit our closer to each other than you might think, so take a look and start planning your next adventure...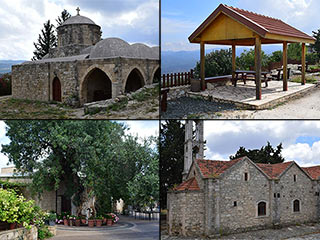 eBook

Cyprus Road Trip 01: the Kathikas - Panagia Loop

Let me take you on a journey around the region of Paphos, Cyprus. Starting at Paphos itself, we travel to Akoursos, then Kathikas, Kritou Terra and Simou. We continue past Lasa and Kannaviou, before taking in the delights of Panagia. Getting a bit more adventurous, we visit the abandoned villages of Statos and Agios Fotios, before passing through Choulou, Letymbou and Polemi, and rejoining the main Paphos - Polis road. The route is suitable for all types of vehicle, and requires no off-roading. The guide contains about 130 photographs including shots of all the road signs you need to pay attention to, as well as some of the highlights you may experience along the way. There are also several maps which will help you keep your bearings. You can do this journey in a day, or you can break it up into chunks. You can also do it in reverse, to get some completely different views. It is entirely up to you.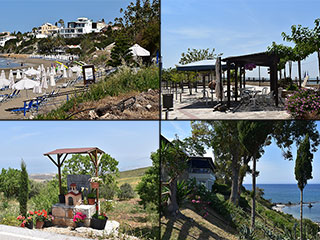 eBook

Cyprus Road Trip 02: Paphos - Coast to Coast

Newly published, our second Paphos Road trip takes you from coast to coast. Visit Coral Bay, Sea Caves, Agios Georgios, various traditional villages and more besides, as you travel to the Baths of Aphrodite on the Polis coast. And on the way back, we throw in an abandoned village for good measure.