Old Paphos in 2021 - Part 2
Published 4th of April, 2021
Mosque Vista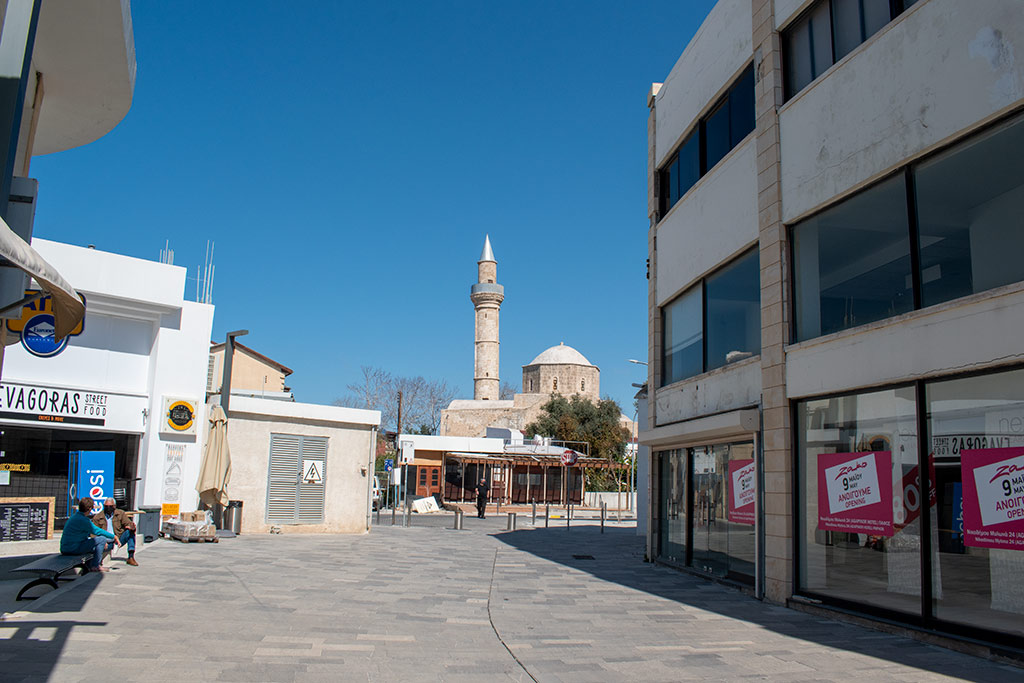 The area around the mosque is known as Moutallos. It is the old Turkish Cypriot Quarter of Paphos, and to get more information on it, I have turned to the PRIO database.
---
The town of Paphos, or Baf for Turkish Cypriots, is located on the southwest coast of Cyprus, almost fifty-five kilometers west of Limassol. Paphos is divided into two main sectors, Kato (Lower) Paphos, which is comprised of the harbor area with hotels, restaurants and residences, and Pano (Upper) Paphos, known as Ktima to Greek Cypriots and Kasaba to Turkish Cypriots. In the founding myth, the town's name is linked to the goddess, as the eponymous Paphos was the son of Pygmalion and his ivory cult image of Aphrodite, which was brought to life by the Goddess as "milk-white" Galatea. Turkish Cypriots have called the town Baf, a slightly corrupted version of Paphos, since the Ottoman period. Kasaba, on the other hand, means "small town" in Turkish.

Another Entrance To The Market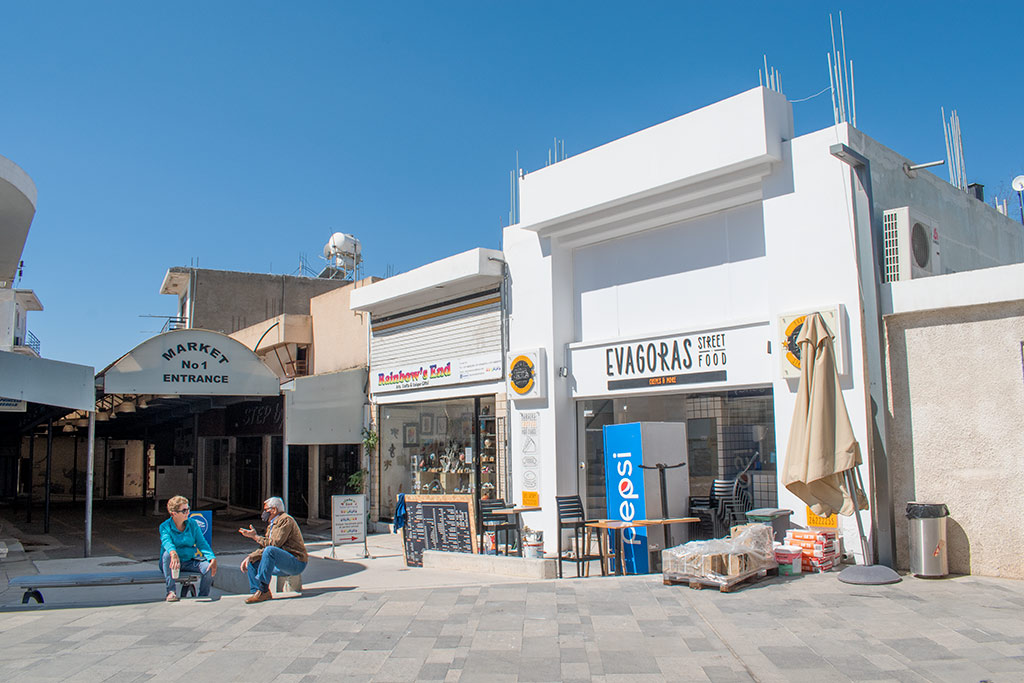 PRIO continues...
---
Historical Population:
According to the Ottoman census of 1831, 77% of the male population of Paphos (excluding Kato Paphos) was Muslim. However, this percentage changed in 1891, when in this year's census, Muslims constituted only 55% of the population of the new Paphos (including Kato Paphos) municipality. This percentage further dropped to 49.9% in 1901, allowing Greek Cypriots to comprise the majority. The Turkish Cypriot portion of the population continued to decline throughout the first half of the century, gradually dropping from 55% in 1891 to 31% in 1960.
Turn Right Here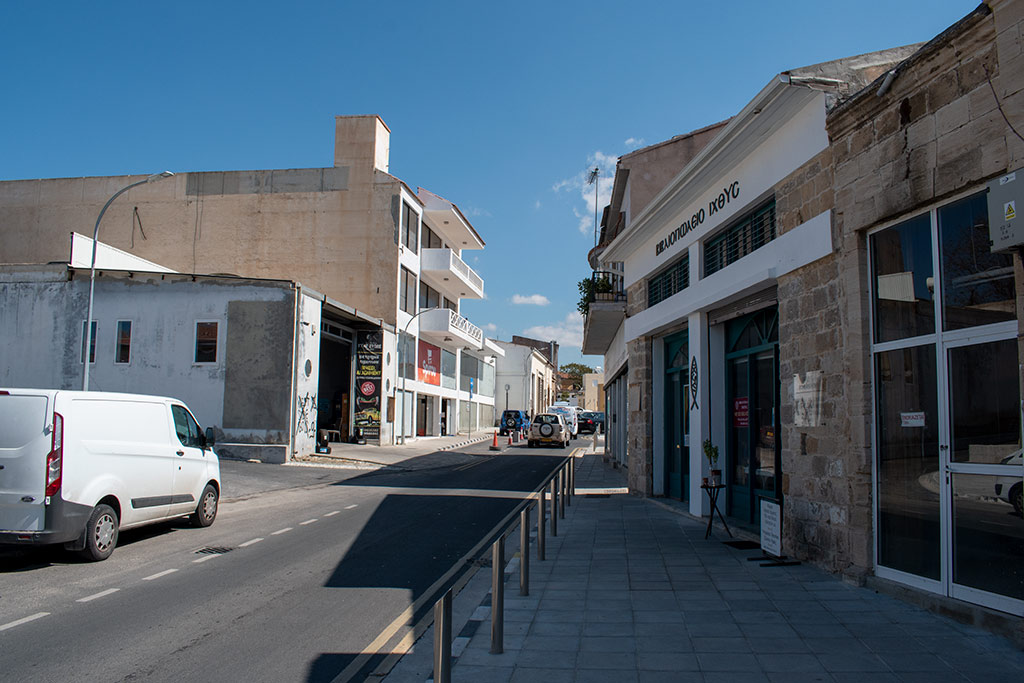 When I was here with my daughter, we actually turned left, with a view to returning to where we had parked our car. Unfortunately, that particular road is not wheelchair friendly.
Final bit from PRIO:
---
Displacement:
No one was displaced during the emergency years of the late 1950s. However, in February and March 1964, substantial numbers of people were displaced during major battles that took place in the town. According to Richard Patrick, the fighting uprooted 900 Turkish Cypriots of Paphos, who were displaced into the small Turkish Cypriot quarter called Moutallos. This figure represents 30% of the total Turkish Cypriot population of the town at the time. During this same period Moutallos also became a reception center for displaced Turkish Cypriots from the nearby villages of Acheleia(282) and Geroskipou/Yeroşibu(306). In 1971, Richard Patrick noted that apart from Moutallos, much of the Turkish quarter was vacated and stood in ruins. He claimed that almost 20% of the Turkish quarter's population of 3,500 was comprised of internally displaced persons.
On 20 July 1974, in response to the Turkish military offensive in the north, fierce fighting began in and around the Turkish quarter of the town. The quarter was attacked from all sides, and Turkish Cypriot Fighters returned fire. After twenty-four hours and many casualties, the Turkish Cypriot Fighters surrendered, and all men of fighting age were taken as prisoners of war. Almost 500 men were held for 66 days, first in Paphos stadium and then in a POW camp in Geroskipou(306), before the prisoner exchange in which the men were released and sent to the north. While the men were being held hostage, their families attempted to escape to the north either by purchasing transit—an often dangerous enterprise—or by taking refuge in the Akrotiri British Sovereign Base Area. On 7 September 1975, those who had stayed in Paphos were finally sent to the north under UNFICYP escort. Most of the Turkish Cypriot displaced persons from Paphos later settled in Morphou/Güzelyurt(072) and vicinity, although many also were resettled in the Famagusta(140) area, especially Varosha. The total number of the Turkish Cypriot displaced persons from Paphos in 1975 was approximately 3,000 (2,851 in the 1960 Cypriot census).
New Route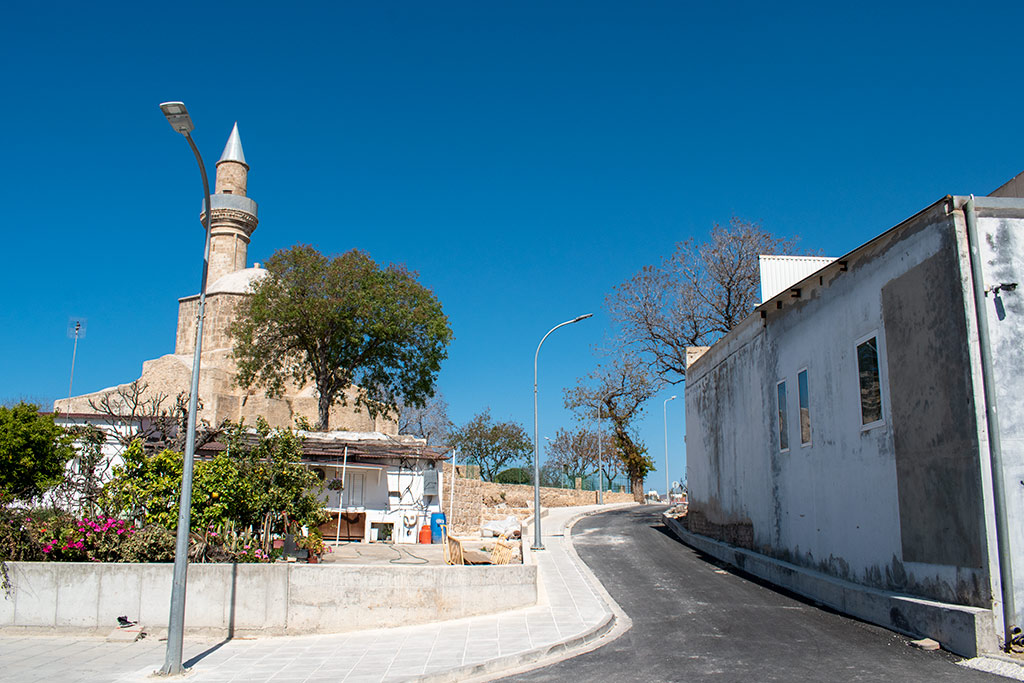 If you are driving around Old Paphos looking for somebody to park, there is a handy new road here, just past the mosque. This will take you to a car park which normally has plenty of spaces.
Swanky Car Park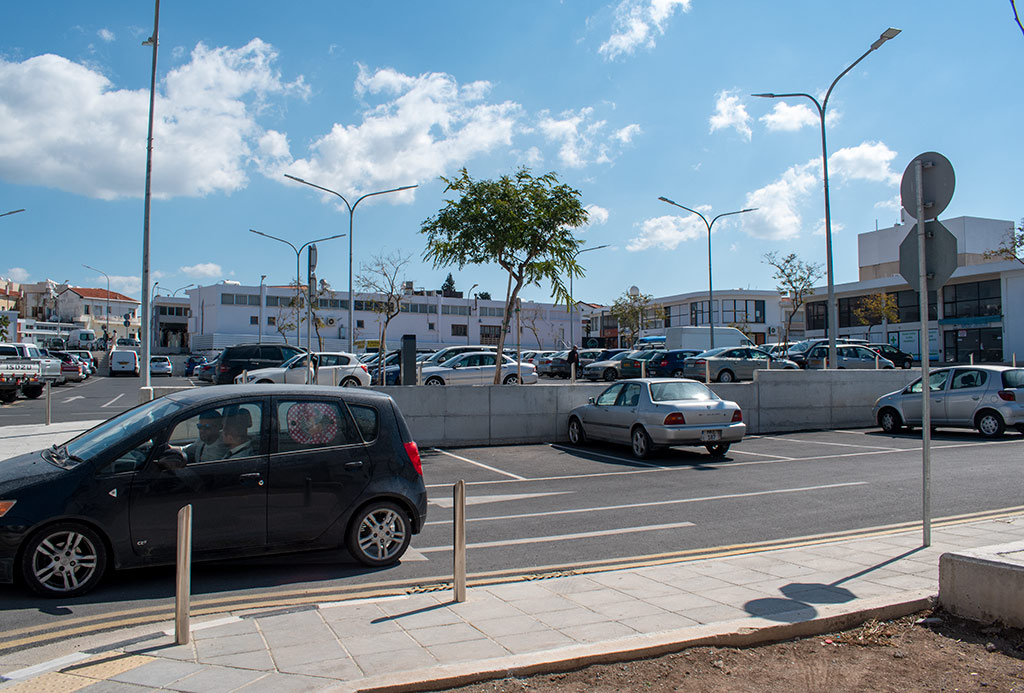 The main car park in Old Paphos has itself been renovated over the last year. We shall walk through it to continue our tour.
Page 2 of 9
If you like our blogs and the rest of our content, please consider slinging us a few euros to help us produce more content. Use the Coffee link below if you feel so inclined. Payments are taken on a secure gateway, with no contact!
❤


Good Pages To Visit

FB Page

Paphos Life on Facebook

Like us on Facebook and stay notified of new blog posts.

FB Page

Our Facebook Chat Group

Paphos Chat has been created for people who like our site and want to chat using Facebook. You can also easily upload photos of any size here. A lot of people are members of the Facebook chat group and the main forum. It's entirely up to you.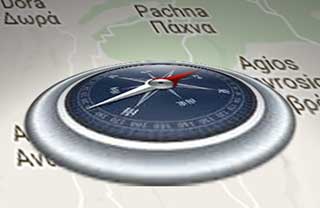 List

Blog Locations

Planning a day out? Then use our map of blog locations as a handy guide. Some of the places we visit our closer to each other than you might think, so take a look and start planning your next adventure...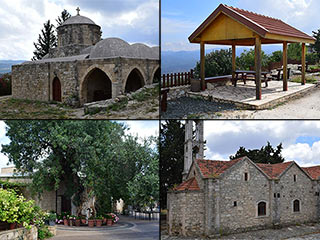 eBook

Cyprus Road Trip 01: the Kathikas - Panagia Loop

Let me take you on a journey around the region of Paphos, Cyprus. Starting at Paphos itself, we travel to Akoursos, then Kathikas, Kritou Terra and Simou. We continue past Lasa and Kannaviou, before taking in the delights of Panagia. Getting a bit more adventurous, we visit the abandoned villages of Statos and Agios Fotios, before passing through Choulou, Letymbou and Polemi, and rejoining the main Paphos - Polis road. The route is suitable for all types of vehicle, and requires no off-roading. The guide contains about 130 photographs including shots of all the road signs you need to pay attention to, as well as some of the highlights you may experience along the way. There are also several maps which will help you keep your bearings. You can do this journey in a day, or you can break it up into chunks. You can also do it in reverse, to get some completely different views. It is entirely up to you.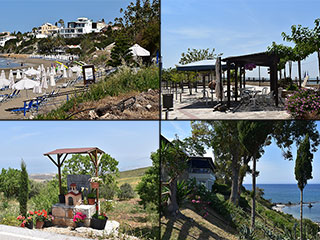 eBook

Cyprus Road Trip 02: Paphos - Coast to Coast

Newly published, our second Paphos Road trip takes you from coast to coast. Visit Coral Bay, Sea Caves, Agios Georgios, various traditional villages and more besides, as you travel to the Baths of Aphrodite on the Polis coast. And on the way back, we throw in an abandoned village for good measure.