Abandoned Villages: Zacharia
Published 7th of June, 2019
Nestled on the side of the Stavros tis Psokas valley, it is easy to miss Zacharia. To get to it you have to drive through the nearby ghost village of Melandra, and you might be tempted to end your adventure there. But if you persevere, you will find another abandoned village waiting to tell its tale...
Distant Agios Charalambos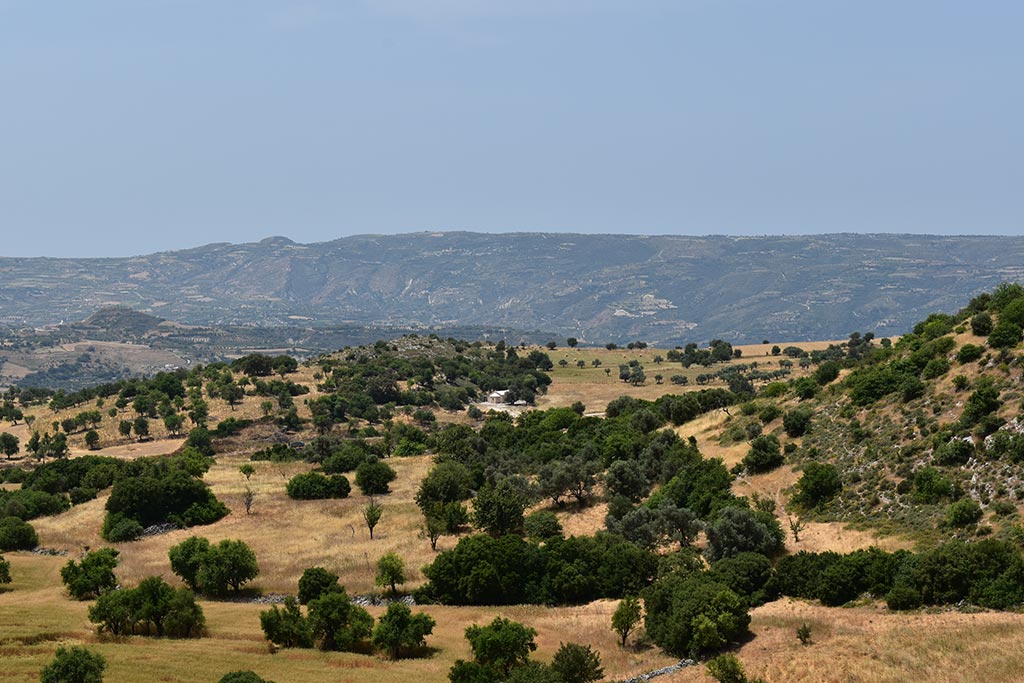 Don't worry too much about how to get here at the moment. I include a map at the end of the blog. You will be journeying near to Melandra though, and Agios Charalambos, which you can see here in the distance. It has a nice little grotto behind it, and we have blogged about both locations in the past (see links below).

School Room?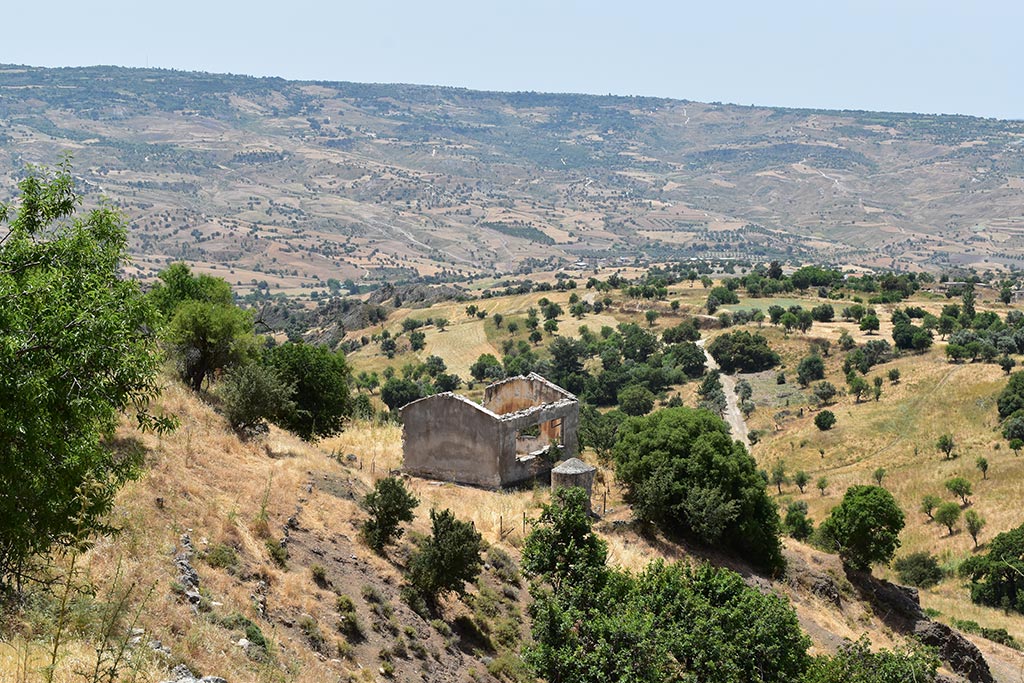 As you approach Zacharia (assuming you are coming from Melandra), the first building you see will be on your right. This is actually very unusual for abandoned villages, as it appears to have an intact outhouse.
Anyway, Elephant in the room time. Why is Zacharia abandoned? It was orginally a Turkish Cypriot village but the inhabitants were escorted to the North in 1975. Since then it has been abandoned. More information can be found on the PRIO database.
Take Care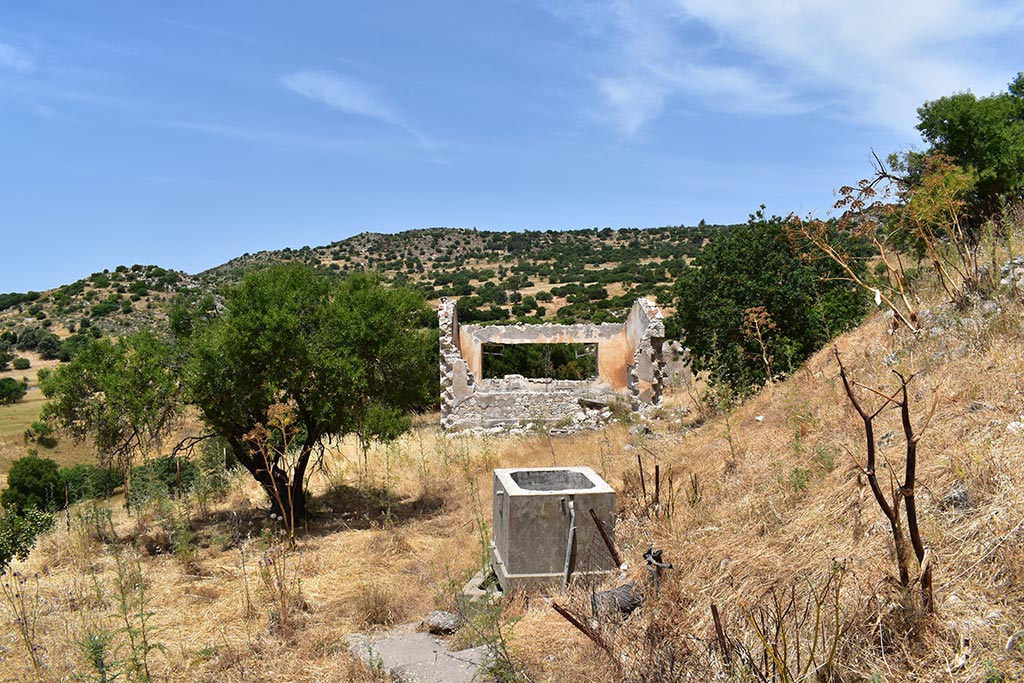 I parked the car by the side of the road and made my way down the slope to reach this building. The dried weeds and grasses are incredibly slippery here. It is almost like walking on glass. If you slip up, at best you will get lots of spikes from the unforgiving vegetation. At worst you will twist an ankle on a concealed rock. So do take care.
Old Blackboard?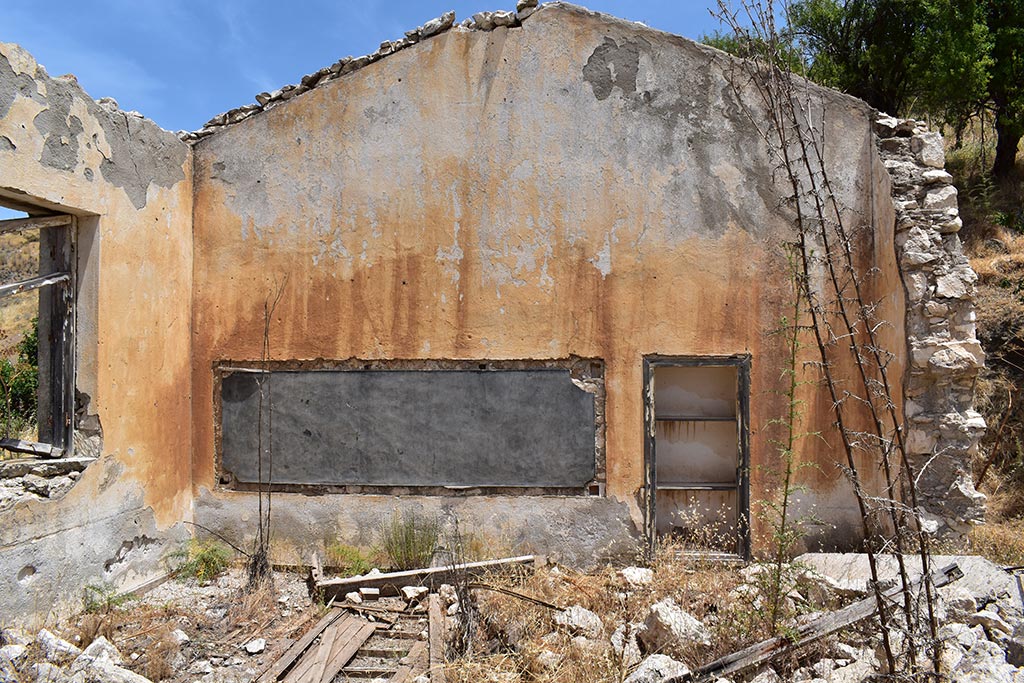 I think this building might have been an old school room. I can imagine a blackboard being mounted on the wall where that grey splodge is now. The only thing that casts doubt on this idea is PRIO, which puts the population at around 100. This means it was quite a small village. But perhaps they took in pupils from Melandra as well?
In Happier Times...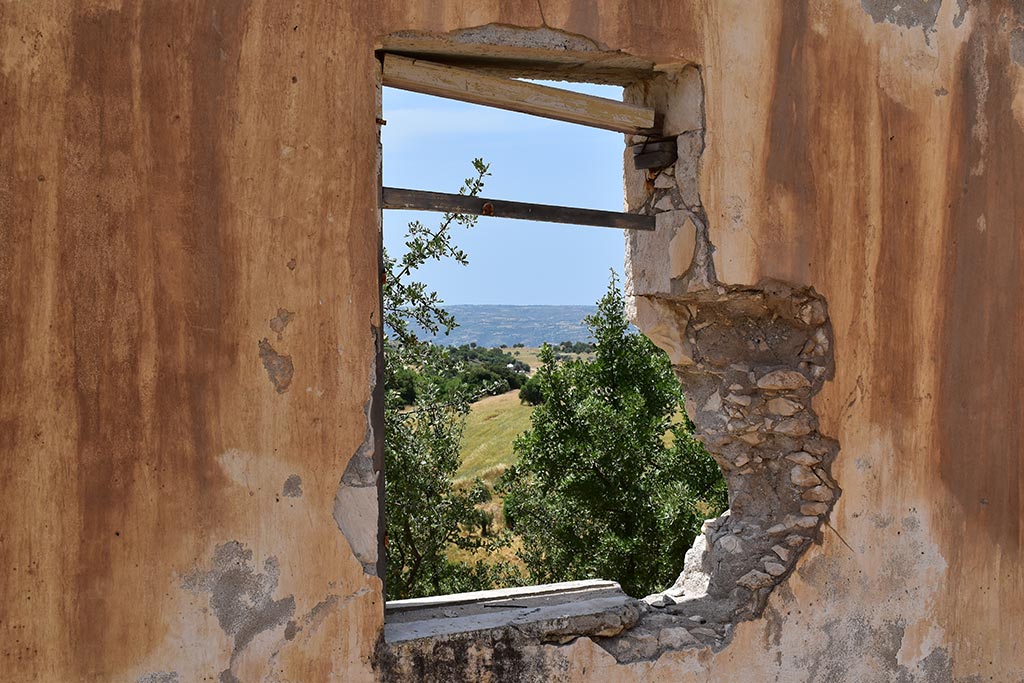 An old school report of mine has a telling quote from my old French teacher:
"Dominic has lovely blue eyes. It is just a shame that I only notice them because he is gazing out of the window."
Had I been at this school, my French would not have improved. Mais non. The view is lovely.
Page 1 of 7
If you like our blogs and the rest of our content, please consider slinging us a few euros to help us produce more content. Use the Coffee link below if you feel so inclined. Payments are taken on a secure gateway, with no contact!
❤

Related Blogs: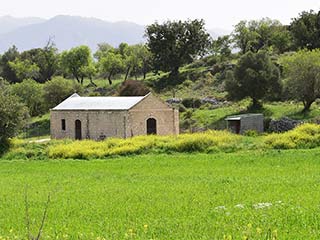 Agios Charalambos
Let's take a little break from flowers. I know that Cyprus looks lovely in the Spring, and that it abounds with colour and life. But it' time to take a break. With the Polemi Tulip Festival fast approaching, and the knowledge that another road trip from Max is just around the corner too, I think we need to look at something without petals.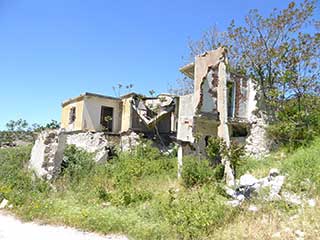 Abandoned Villages - Melandra
We first stumbled upon Melandra last Autumn. We were trying to find an interesting route from Pano Panagia to Polis, and having visited a number of isolated villages, decided to venture off-road. The countryside at the time was very brown and arid. So when we revisited the village this May, we hardly recognised the place.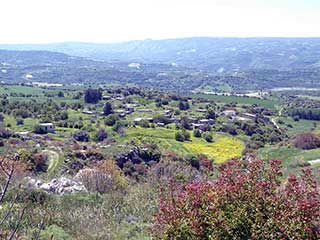 Abandoned Villages - Trimithousa
While doing some research for the blog on the Abandoned Village of Evretou, I read how the villagers fled to the nearby village of Trimithousa, before eventually settling in the North. From this I deduced that Trimithousa itself might also be abandoned. So I looked it up on Google Maps, and decided to check it out...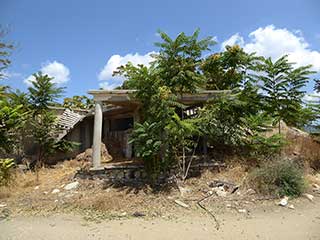 Abandoned Villages - Istinjo
Istinjo is an abandoned little village, with an active farm, just east of Filousa. You won't find it on Google or Bing Maps, unless you opt for satellite view and locate it manually. We have driven past it on numerous times ourselves before we realised it was actually an old village; from the main road it looked more like a slightly ramshackle farm. We only found out it's name when we did our Polis route the other other day. However, on that occasion we decided to stop and have a bit of an explore. Given that we had been following roadsigns to Istinjo since Sarama, it only seemed fair. This is what we found...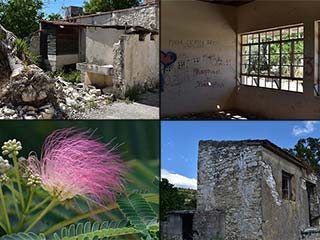 Ayios Ioannis - Part 2
In the concluding part of our visit to Ayios Ioannis we continue through the village before visiting an old abandoned school, and finish up gazing down upon the Xeros Valley and Paphos Forest.
Good Pages To Visit

FB Page

Paphos Life on Facebook

Like us on Facebook and stay notified of new blog posts.

FB Page

Our Facebook Chat Group

Paphos Chat has been created for people who like our site and want to chat using Facebook. You can also easily upload photos of any size here. A lot of people are members of the Facebook chat group and the main forum. It's entirely up to you.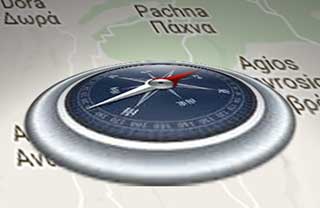 List

Blog Locations

Planning a day out? Then use our map of blog locations as a handy guide. Some of the places we visit our closer to each other than you might think, so take a look and start planning your next adventure...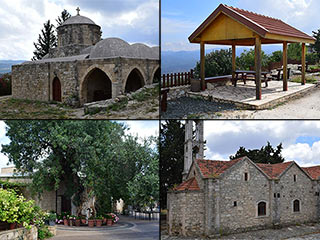 eBook

Cyprus Road Trip 01: the Kathikas - Panagia Loop

Let me take you on a journey around the region of Paphos, Cyprus. Starting at Paphos itself, we travel to Akoursos, then Kathikas, Kritou Terra and Simou. We continue past Lasa and Kannaviou, before taking in the delights of Panagia. Getting a bit more adventurous, we visit the abandoned villages of Statos and Agios Fotios, before passing through Choulou, Letymbou and Polemi, and rejoining the main Paphos - Polis road. The route is suitable for all types of vehicle, and requires no off-roading. The guide contains about 130 photographs including shots of all the road signs you need to pay attention to, as well as some of the highlights you may experience along the way. There are also several maps which will help you keep your bearings. You can do this journey in a day, or you can break it up into chunks. You can also do it in reverse, to get some completely different views. It is entirely up to you.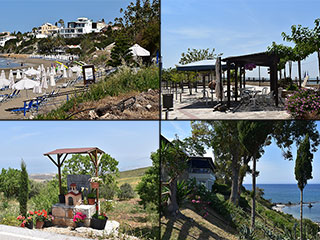 eBook

Cyprus Road Trip 02: Paphos - Coast to Coast

Newly published, our second Paphos Road trip takes you from coast to coast. Visit Coral Bay, Sea Caves, Agios Georgios, various traditional villages and more besides, as you travel to the Baths of Aphrodite on the Polis coast. And on the way back, we throw in an abandoned village for good measure.