After The Fires
Published 12th of August, 2020
There have been some nasty fires in Paphos over the last week or so. Pentalia was first, and then some brainless cretins set fire to the countryside between Dora and the Wind Farm. Once it was safe, we went out to survey the damage.
The Hills Are On Fire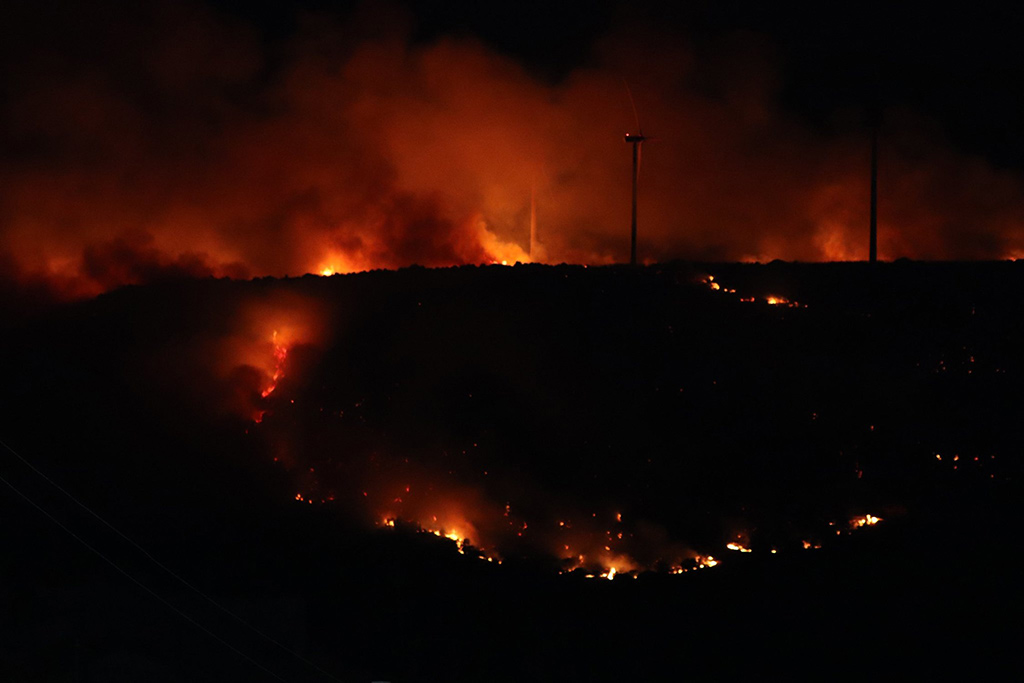 This is the sight that the good people of Archimandrita woke up to on the pre-dawn morning of August 8th 2020. The hills were ablaze. Indeed, as we shall see, there were fires stretching in clusters from here to Dora.
Images we use here showing the actual fire were taken by residents of Archimandrita: Jackie and Kevin O'Regan. We are reproducing them here with their kind permission.

Three Days Later...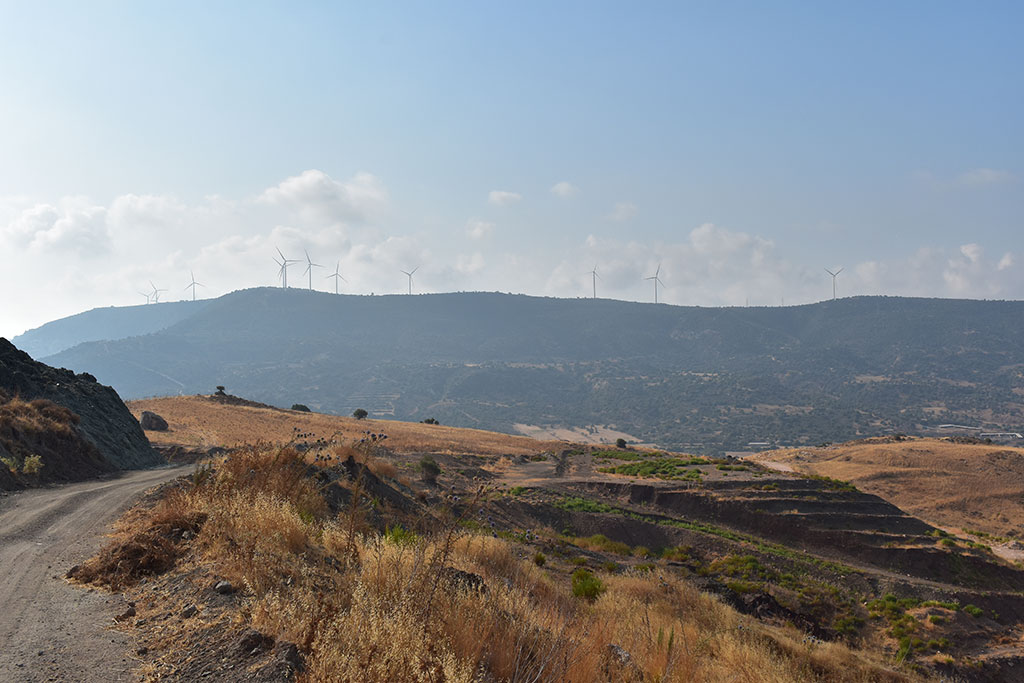 Naturally, we waited until the fires were out before we drove over from Polemi to have a look. Originally the Forestry Department had announce a temporary ban on all forest driving, though this was later clarified to include only driving at night. So on tuesday morning we set off cross country, through Nata and across the valleys. Here you can see the windfarm in the distance. We are on the way to Fasoula.
Souskiou Piggies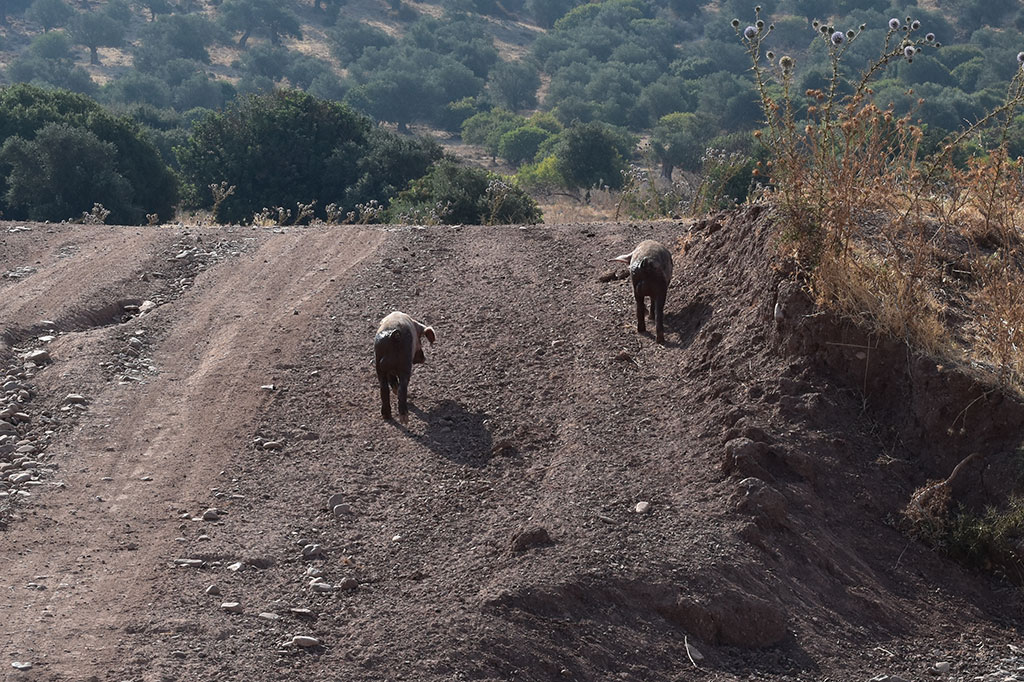 There must be a fair number of pigs around the abandoned village of Souskiou, which lies between Fasoula and the wind farms. Every time we visit we see them. These two were quite young. I tried to get them to turn to the camera, by making what I thought was a pig-like grunt. However, the pigs thought the noise was more monster-like, and legged it as fast as they could. So you will have to make do with this picture of their muddy rears.
Souskiou In Summer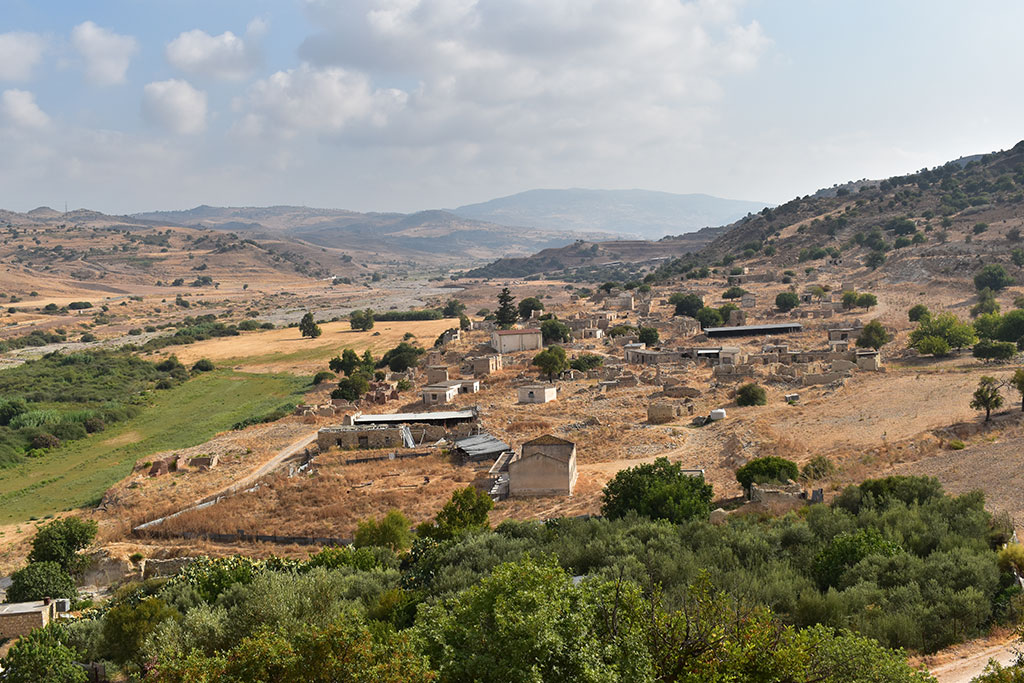 As you can see, Souskiou itself remained unmolested. Indeed the whole of the Diarizos Valley had fortunately escape the idiotic arsonists. I try and include links to related blogs at the foot of the page, but judging by some of the questions that get asked in the comments section, a lot of people don't really see them. So I am introducing hash tags. They work slightly different from the ones you get on Facebook and Twitter. If you click one it takes you to the relevent blog. Well. it would do if I had written the code. But I haven't had time to yet, because the kittens worked out how to get out of their play area so I've spent the last hour chasing kittens around the garden. Ok, playing with kittens. But I did have to chase them first. Anyway, in a day or two the hash tag will be working as a link. Until then, just use the links at the foot of the page.
#souskiou
First Sign Of Damage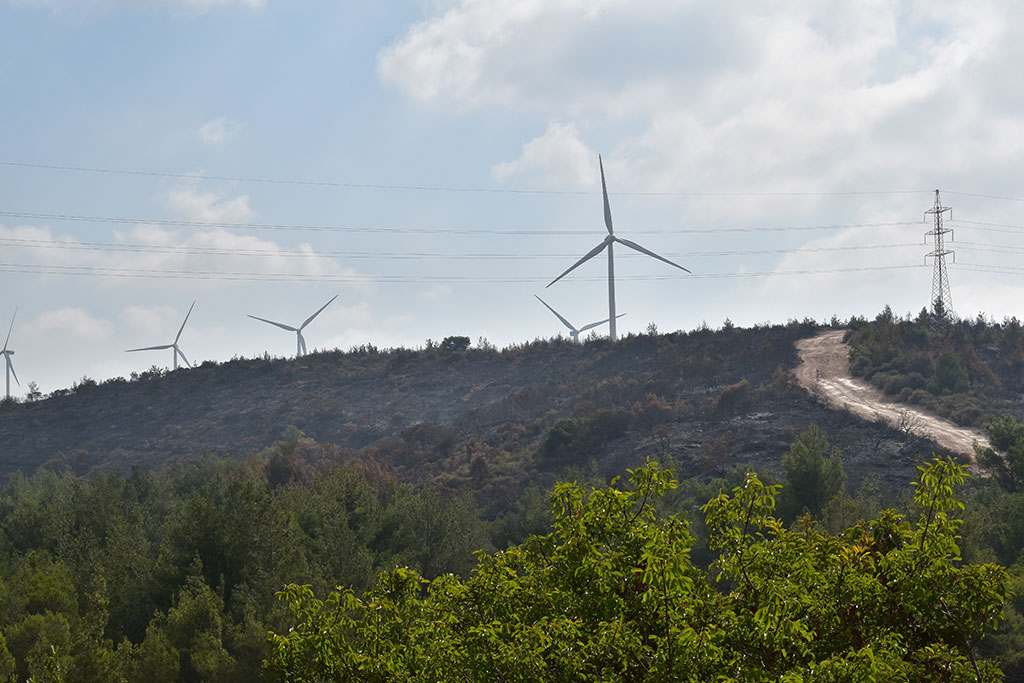 Once we had reached the main road, we drove on up to the wind farm. The damage was soon visible.
#oreites-wind-farm
Page 1 of 11
If you like our blogs and the rest of our content, please consider slinging us a few euros to help us produce more content. Use the Coffee link below if you feel so inclined. Payments are taken on a secure gateway, with no contact!
❤

Related Blogs: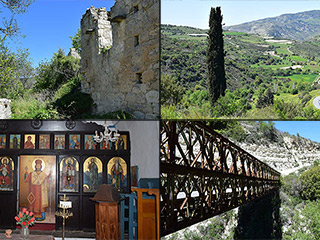 Abandoned Villages - Trozena
If you've driven over the iron bridge which lies just beyond the abandoned village of Gerovasa, near the outskirts of Paphos Forest, then you will also have driven past the abandoned village of Trozena. Unless you are very observant, you won't have noticed it though, as it is barely visible from the road. It is worth taking a detour to explore the ruins, as these photos will hopefully show...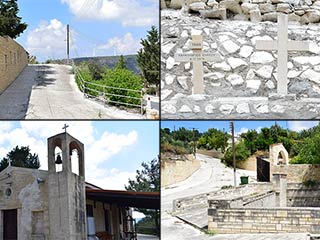 Archimandrita
If you have ever driven up to the Troodos through the wind farms above Kouklia, you will have passed through Archimandrita. You probably drove straight through, as it is only the start of your journey. Next time, set off an hour or two earlier and allow yourself time to explore this little jewel...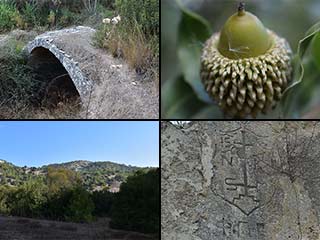 Archimandrita Bridge
There are a number of Venetian Bridges dotted around Cyprus, dating from the middle ages. We've already visited some of the most popular one (Kelefos, Roudia and Skarfos etc) but while we were researching the village of Archimandrita, we heard reference of a nearby Venetian Bridge that had previously escaped our radar. So naturally we had to find it...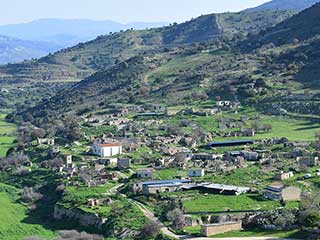 Abandoned Villages - Souskiou
It's time to return once more to the Diarizos Valley, which lies on the border of Paphos and Limassol. Before Easter we had been exploring the abandoned villages and sleepy hamlets, and I want to show some more of the pictures we took, before the approaching summer heat makes them unrecognisable. So on this blog we shall visit Souskiou. Easy to miss as you drive up the valley, it is nevertheless one of the largest abandoned villages you will likely meet on your travels in Cyprus.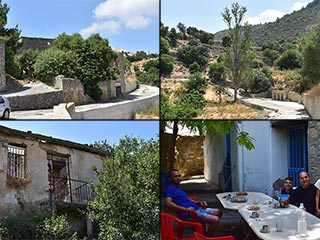 Mousere
If you are driving to Troodos on the Kouklia - Dora road, you will pass through Mousere just after Archimandrita. It isn't a very big place, but it is worth a look around, as there are some nice views coupled with some interesting ruins. Plus, the locals are very welcoming...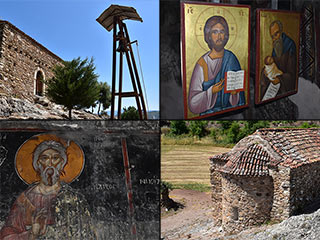 The Murals of Agios Nikolaos
We've featured a lot of churches in our blogs. This is not surprising, as they are lovely building ornately decorated, and great places for quiet reflection on a hot summer's day. The more modern churches often have fantastic murals which take your breath away. But this is not a new tradition. A visit to the remote church of Agios Nikolaos, near Galataria, will show you that fully immersive church murals have been around for centuries...
Good Pages To Visit

FB Page

Paphos Life on Facebook

Like us on Facebook and stay notified of new blog posts.

FB Page

Our Facebook Chat Group

Paphos Chat has been created for people who like our site and want to chat using Facebook. You can also easily upload photos of any size here. A lot of people are members of the Facebook chat group and the main forum. It's entirely up to you.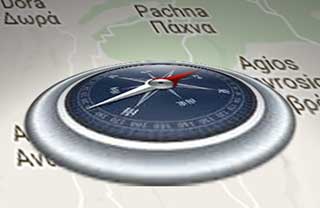 List

Blog Locations

Planning a day out? Then use our map of blog locations as a handy guide. Some of the places we visit our closer to each other than you might think, so take a look and start planning your next adventure...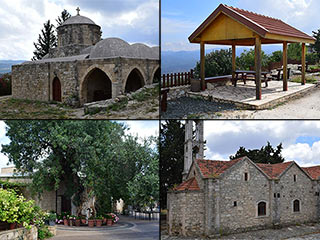 eBook

Cyprus Road Trip 01: the Kathikas - Panagia Loop

Let me take you on a journey around the region of Paphos, Cyprus. Starting at Paphos itself, we travel to Akoursos, then Kathikas, Kritou Terra and Simou. We continue past Lasa and Kannaviou, before taking in the delights of Panagia. Getting a bit more adventurous, we visit the abandoned villages of Statos and Agios Fotios, before passing through Choulou, Letymbou and Polemi, and rejoining the main Paphos - Polis road. The route is suitable for all types of vehicle, and requires no off-roading. The guide contains about 130 photographs including shots of all the road signs you need to pay attention to, as well as some of the highlights you may experience along the way. There are also several maps which will help you keep your bearings. You can do this journey in a day, or you can break it up into chunks. You can also do it in reverse, to get some completely different views. It is entirely up to you.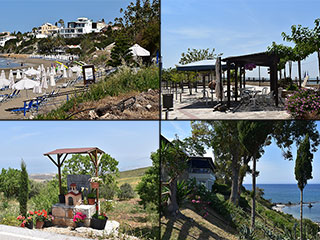 eBook

Cyprus Road Trip 02: Paphos - Coast to Coast

Newly published, our second Paphos Road trip takes you from coast to coast. Visit Coral Bay, Sea Caves, Agios Georgios, various traditional villages and more besides, as you travel to the Baths of Aphrodite on the Polis coast. And on the way back, we throw in an abandoned village for good measure.