Potamiou Bridge
Published 29th of April, 2020
There are quite a few Venetian Bridges spread around Cyprus. This one, nestled in the foothills of the Troodos Mountains, is not one of the well-known ones. It was built to provide access between the villages of Potamiou and Vouni. Now it stands in graceful retirement, waiting for the more adventurous traveler to appreciate its stonework.
Distant Vasa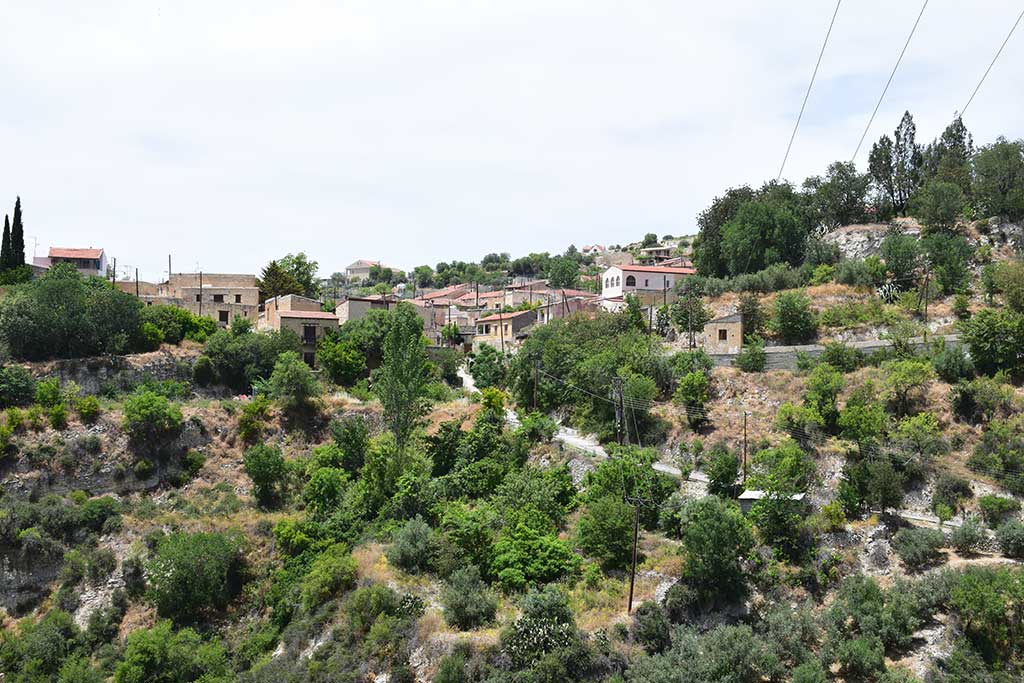 I've sat on these pictures for nearly two years. I had gone exploring to do some research for a roadtrip ebook, and I wanted to check Vasa out. On the way, I noticed a sign pointing to a Venetian Bridge. So once I explored Vasa I decided to retrace my steps. Now, it turns out that there is another old bridge in Vasa, so I decided to check that one out first.
Mysterious Bridge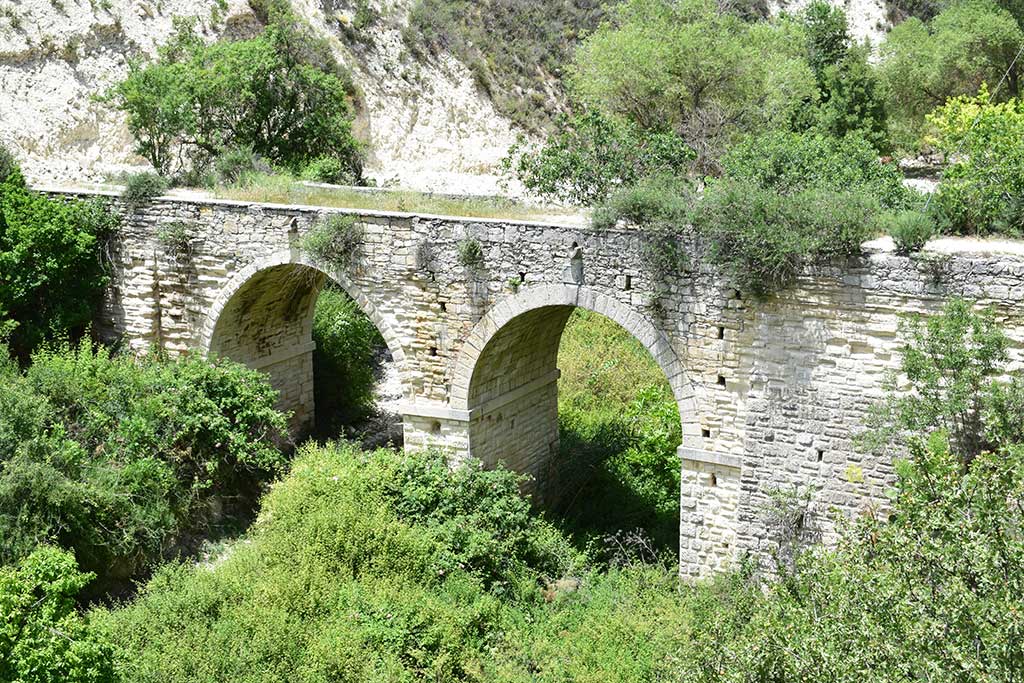 This looked interesting. It was certainly more modern than the Venetian ones we know and love. But it also had a degree of antiquity to it.
Rear View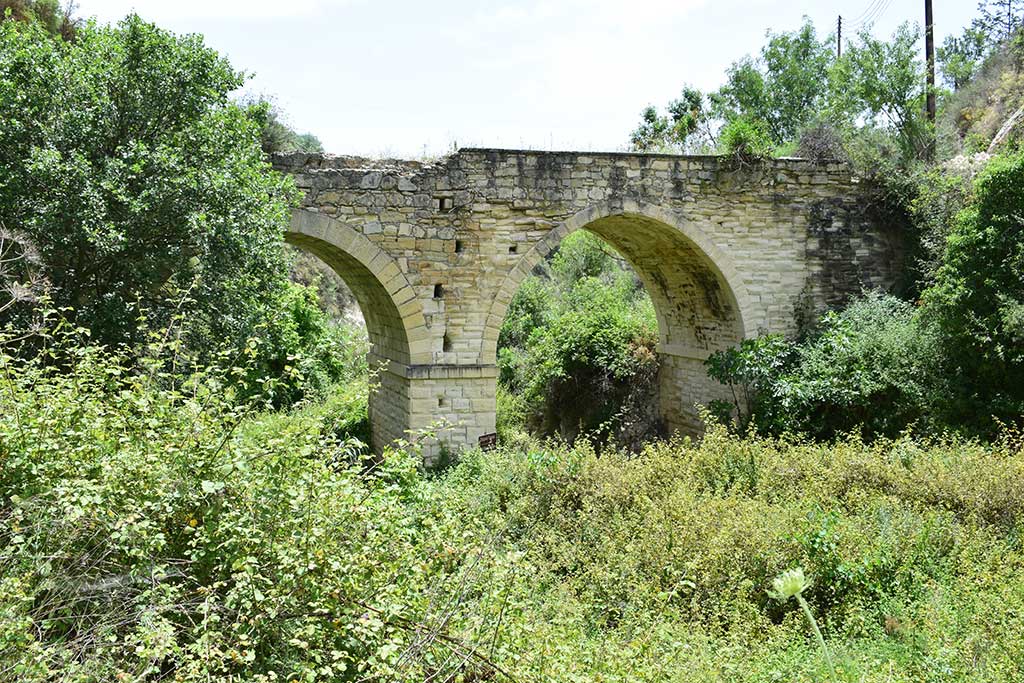 From the other side I could just make out a tourist information sign, so it would be worth making my way through the dense undergrowth to see what it said. I wonder what the holes in the side of the bridge are for though? Perhaps there used to be a metal ladder running down its side?
Old Stone Bridge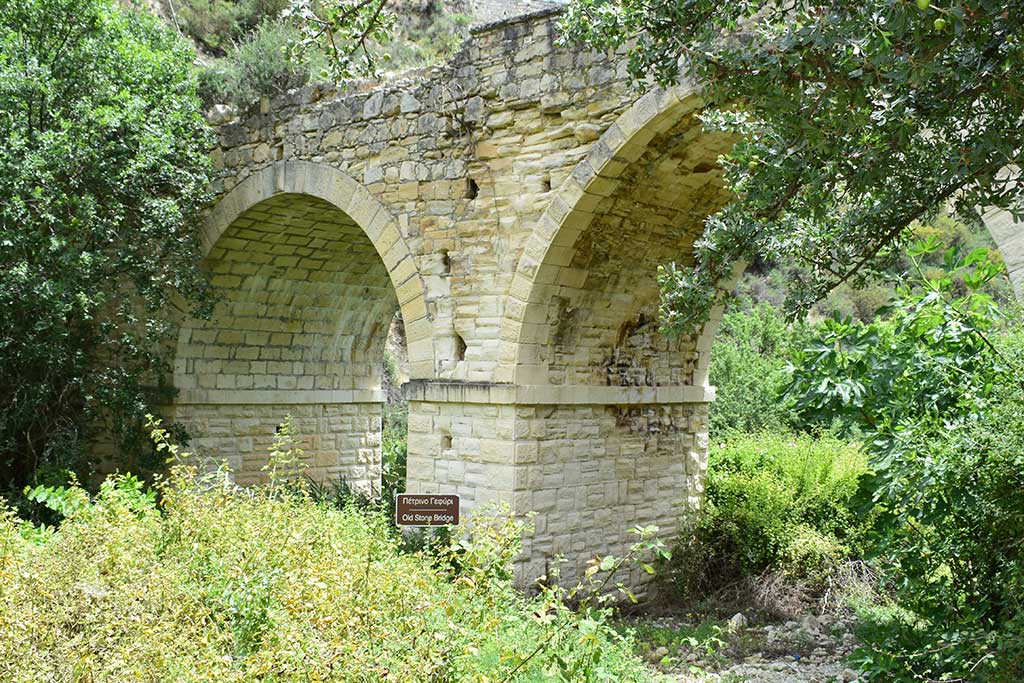 The you have it. It is officially an "Old Stone Bridge". Glad we cleared that up.
I recall reading somewhere that it was built by the British in the early 20th century, but, as I said, I originally took these pictures two years ago, so I might be wrong.
A Helpful Map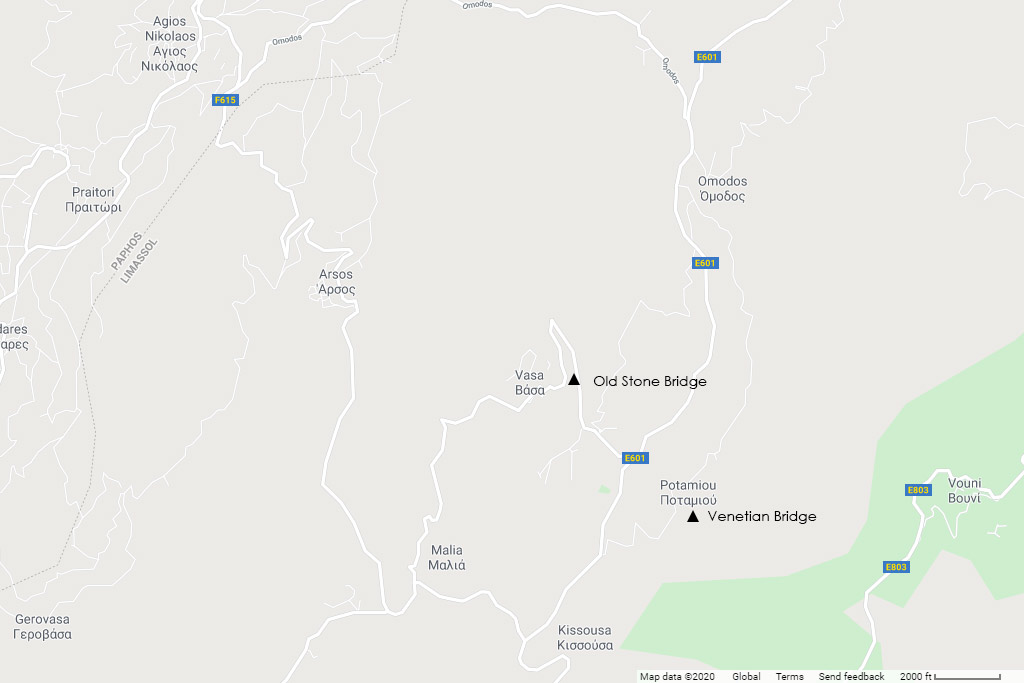 I thought a map would be helpful. Each blog has a link to a map at the bottom of the blog, but very few people ever seem to click it. As the bridge is very hard to find, I thought an extra hint might be in order.
Page 1 of 3
If you like our blogs and the rest of our content, please consider slinging us a few euros to help us produce more content. Use the Coffee link below if you feel so inclined. Payments are taken on a secure gateway, with no contact!
❤

Related Blogs: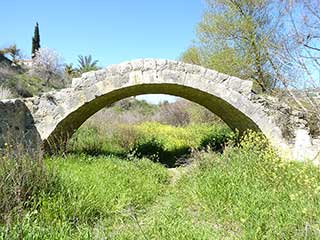 Venetian Bridges: Skarfos
We have been meaning to look at Venetian Bridges for some time, so today I thought I would start with Skarfos, as this is easily accessible and is the Western-most Venetian Bridge that I am aware of. Situated just off the road to Simou from the B7, it may not be the most spectacular bridge Cyprus has to offer, but there are enough other attractions nearby to make it worth your journey, as you shall see...
Skarfos Revisited
It's been quite some time since we visited Skarfos Bridge. One of the most accessible of the Venetian Bridges in the Paphos region, it is nevertheless off most people's radars. It has recently had a bit of a face-lift, so hopefully that will change. Skarfos Bridge is definitely open for business...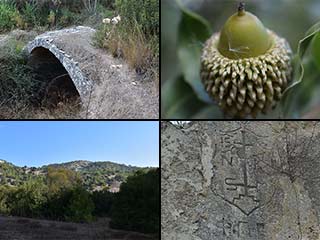 Archimandrita Bridge
There are a number of Venetian Bridges dotted around Cyprus, dating from the middle ages. We've already visited some of the most popular one (Kelefos, Roudia and Skarfos etc) but while we were researching the village of Archimandrita, we heard reference of a nearby Venetian Bridge that had previously escaped our radar. So naturally we had to find it...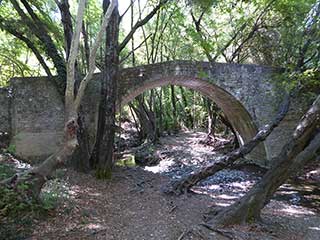 Roudia Bridge
Now that we have covered the route from Vretsia to Kelefos, let's return to the subject of Venetian Bridges. This time, we will feature Roudia Bridge. For years this eluded us, as we drove past it without realising it was there. With the help of the previous blog, you should now be able to locate it and know where to park the car. So let's take a look at the bridge itself...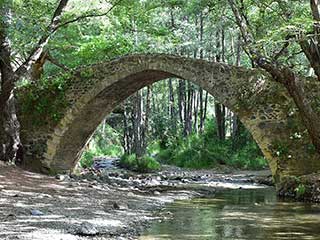 Kelefos Bridge
Kelefos Bridge is probably the most well-known of all the Venetian Bridges in Cyprus, for good reasons. It features on the UK TV holiday adverts for Cyprus, showing a couple cycling over it on an afternoon ride. In reality, you won't find any cyclists here, but you will find a bridge full of charm, and surrounding countryside to match...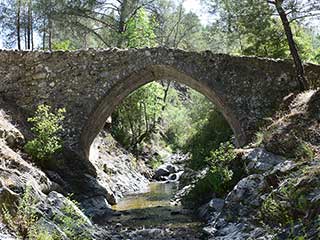 Elia Bridge
Like its more famous neighbour, Elia Bridge spans the Diarizos River in the south western corner of Paphos Forest. Along with Roudia and Kelefos, it forms the Venetian Bridges Nature Trail, which is a lovely route, even if you do opt to drive, rather than hike it's distance. Let's take a quick peek...
Good Pages To Visit

FB Page

Paphos Life on Facebook

Like us on Facebook and stay notified of new blog posts.

FB Page

Our Facebook Chat Group

Paphos Chat has been created for people who like our site and want to chat using Facebook. You can also easily upload photos of any size here. A lot of people are members of the Facebook chat group and the main forum. It's entirely up to you.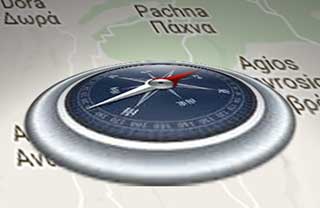 List

Blog Locations

Planning a day out? Then use our map of blog locations as a handy guide. Some of the places we visit our closer to each other than you might think, so take a look and start planning your next adventure...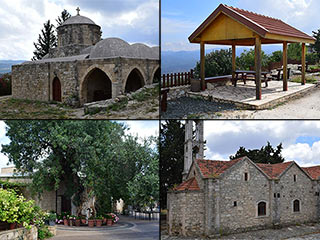 eBook

Cyprus Road Trip 01: the Kathikas - Panagia Loop

Let me take you on a journey around the region of Paphos, Cyprus. Starting at Paphos itself, we travel to Akoursos, then Kathikas, Kritou Terra and Simou. We continue past Lasa and Kannaviou, before taking in the delights of Panagia. Getting a bit more adventurous, we visit the abandoned villages of Statos and Agios Fotios, before passing through Choulou, Letymbou and Polemi, and rejoining the main Paphos - Polis road. The route is suitable for all types of vehicle, and requires no off-roading. The guide contains about 130 photographs including shots of all the road signs you need to pay attention to, as well as some of the highlights you may experience along the way. There are also several maps which will help you keep your bearings. You can do this journey in a day, or you can break it up into chunks. You can also do it in reverse, to get some completely different views. It is entirely up to you.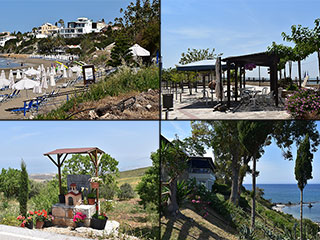 eBook

Cyprus Road Trip 02: Paphos - Coast to Coast

Newly published, our second Paphos Road trip takes you from coast to coast. Visit Coral Bay, Sea Caves, Agios Georgios, various traditional villages and more besides, as you travel to the Baths of Aphrodite on the Polis coast. And on the way back, we throw in an abandoned village for good measure.