The Camel Trail Venetian Bridges
Published 23rd of January, 2019
Over the last few days we've been trying to visit the three most popular Venetian Bridges on the Camel Trail, to see how they have coped with all the rain. It took a while to get to Roudia, but now finally, we can show you what we found.
Into The Valley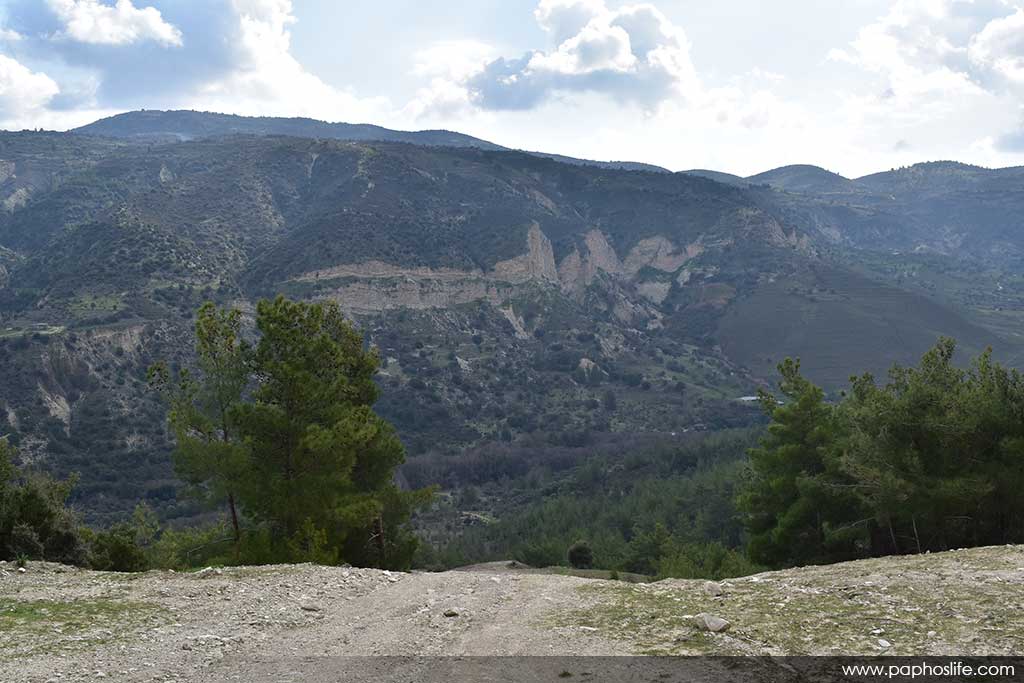 I'll start this blog with my quest to get to Roudia, as that was the big challenge. I have tried driving from Vretsia through the forest, but that was very muddy, and ultimately pointless, as the road is closed. I later found out why. I knew I couldn't get there from Kelefos, for reasons that will become obvious, and I had tried the valley floor but only got as far as Sinti Monastery. So as a last resort I decided to try going the more difficult route from Vretsia straight down to the valley floor. I would see how far I could get before parking up and hiking the rest of the way. That was the plan.
At The Bottom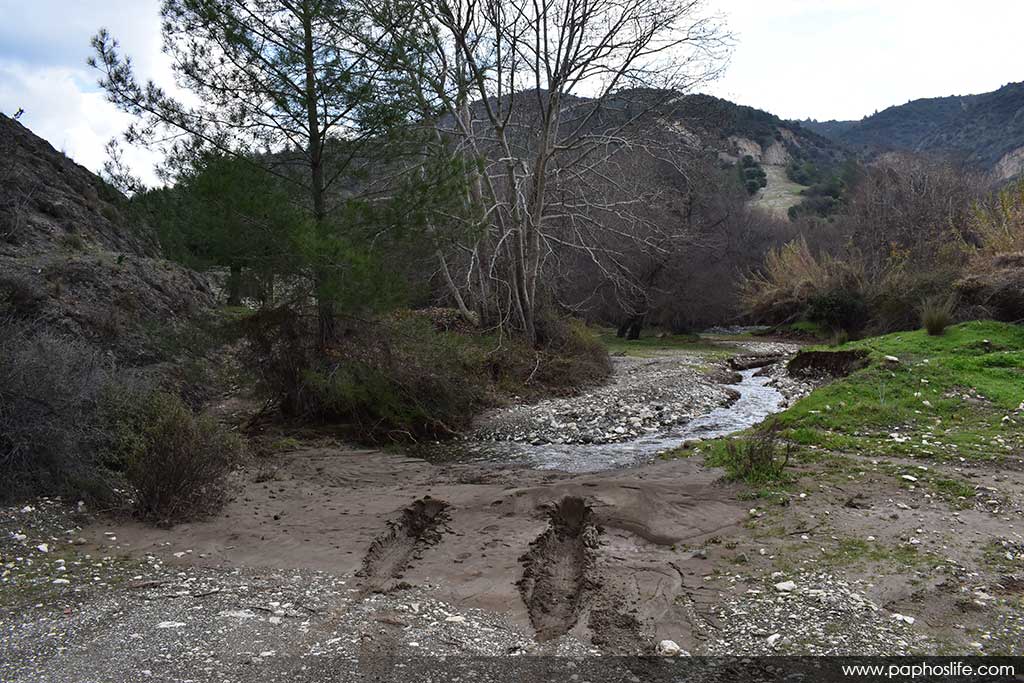 The drive down the hill was actually not that bad. There is a fire break which I have driven down before. I avoided it this time because I was unsure how muddy it would be. Instead I opted for the easier track that snakes down the hill and cuts across the fire break as it goes. This was quite tricky, as parts of it had become a river. However, with gravity on my side I soon made it to the bottom. I got as far as this. Those aren't my tyre tracks. They told me that I should stop here and continue on foot.
Blue Water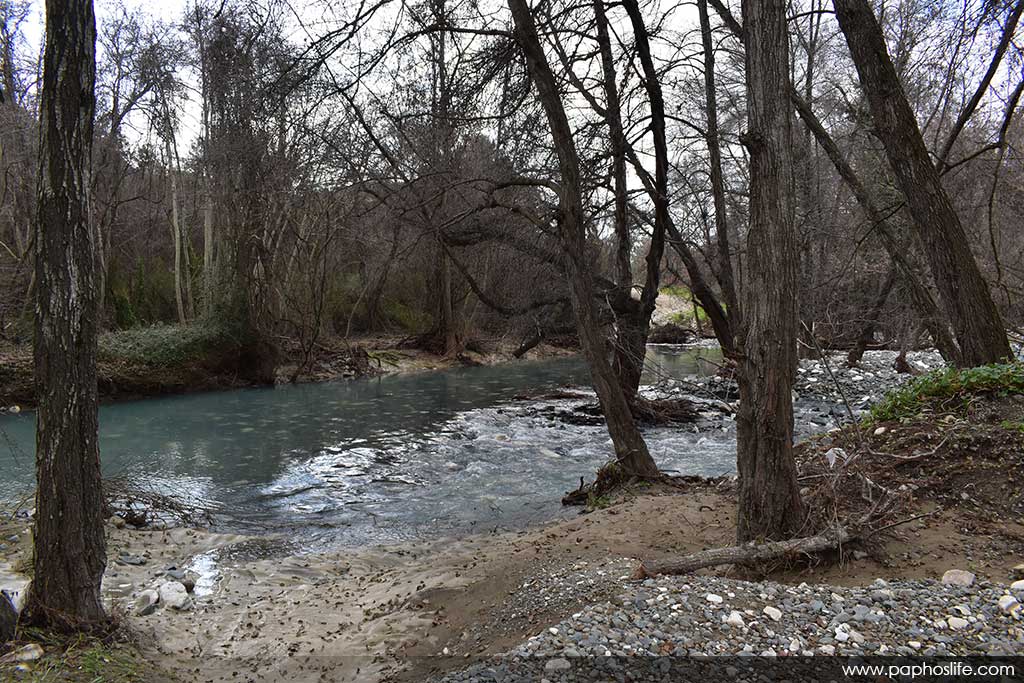 This was my first look at the Xeros this far upstream. My first surprise was how blue the waters looked. They had a strange milky sheen to them which no doubt comes from the various minerals and rocks in the area.
It suddenly dawned on me however, that I was looking at the point where there used to be a road. There was not much sign of it any more.
High Tide Mark
I was soon struck with how much damage had occurred to the flora in the area. The flow must have been huge at one point. Whole fields were flattened.
The Road To Roudia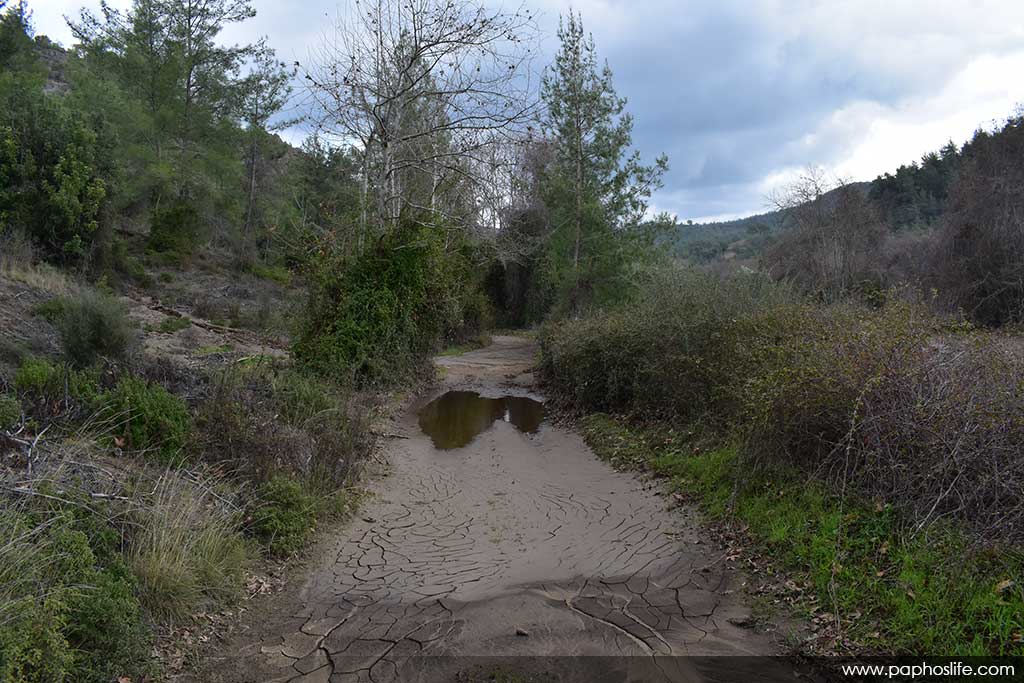 I have driven up this road many times in the past, so I set off again.
Page 1 of 13
If you like our blogs and the rest of our content, please consider slinging us a few euros to help us produce more content. Use the Coffee link below if you feel so inclined. Payments are taken on a secure gateway, with no contact!
❤

Related Blogs: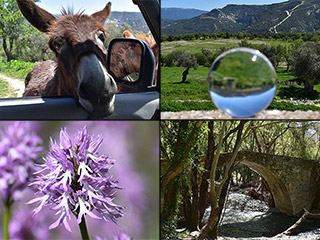 Playing With The Vretsia Donkeys
We meet any number of animals when we are out on our travels. On the last bank holiday, we thought we would pay some of them another visit, so we packed a picnic and headed off to Vretsia, to say hello to the donkeys...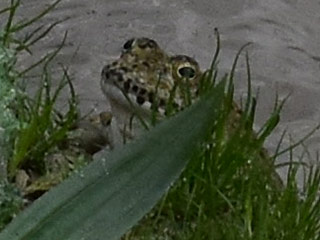 Archimandrita Surprise
Why is Freddy the Frog smiling? He's just visited one of Archimandrita's hidden jewels, and hasn't all the winter rain brought it up a treat?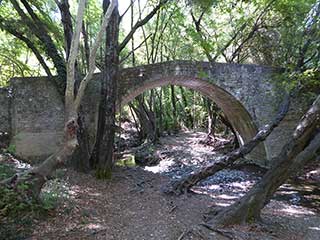 Roudia Bridge
Now that we have covered the route from Vretsia to Kelefos, let's return to the subject of Venetian Bridges. This time, we will feature Roudia Bridge. For years this eluded us, as we drove past it without realising it was there. With the help of the previous blog, you should now be able to locate it and know where to park the car. So let's take a look at the bridge itself...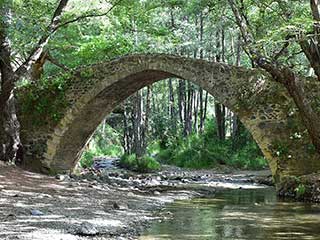 Kelefos Bridge
Kelefos Bridge is probably the most well-known of all the Venetian Bridges in Cyprus, for good reasons. It features on the UK TV holiday adverts for Cyprus, showing a couple cycling over it on an afternoon ride. In reality, you won't find any cyclists here, but you will find a bridge full of charm, and surrounding countryside to match...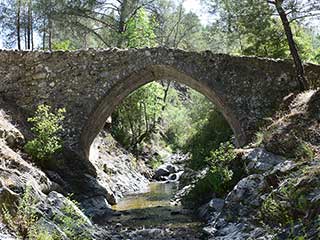 Elia Bridge
Like its more famous neighbour, Elia Bridge spans the Diarizos River in the south western corner of Paphos Forest. Along with Roudia and Kelefos, it forms the Venetian Bridges Nature Trail, which is a lovely route, even if you do opt to drive, rather than hike it's distance. Let's take a quick peek...
Good Pages To Visit

FB Page

Paphos Life on Facebook

Like us on Facebook and stay notified of new blog posts.

FB Page

Our Facebook Chat Group

Paphos Chat has been created for people who like our site and want to chat using Facebook. You can also easily upload photos of any size here. A lot of people are members of the Facebook chat group and the main forum. It's entirely up to you.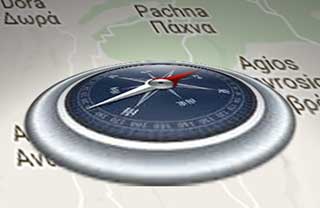 List

Blog Locations

Planning a day out? Then use our map of blog locations as a handy guide. Some of the places we visit our closer to each other than you might think, so take a look and start planning your next adventure...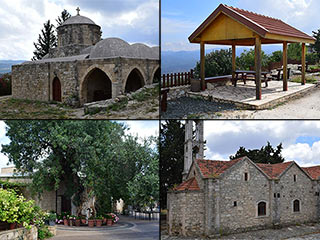 eBook

Cyprus Road Trip 01: the Kathikas - Panagia Loop

Let me take you on a journey around the region of Paphos, Cyprus. Starting at Paphos itself, we travel to Akoursos, then Kathikas, Kritou Terra and Simou. We continue past Lasa and Kannaviou, before taking in the delights of Panagia. Getting a bit more adventurous, we visit the abandoned villages of Statos and Agios Fotios, before passing through Choulou, Letymbou and Polemi, and rejoining the main Paphos - Polis road. The route is suitable for all types of vehicle, and requires no off-roading. The guide contains about 130 photographs including shots of all the road signs you need to pay attention to, as well as some of the highlights you may experience along the way. There are also several maps which will help you keep your bearings. You can do this journey in a day, or you can break it up into chunks. You can also do it in reverse, to get some completely different views. It is entirely up to you.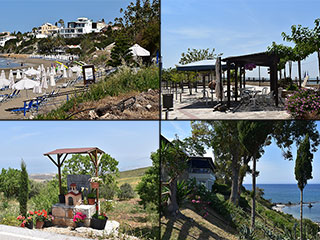 eBook

Cyprus Road Trip 02: Paphos - Coast to Coast

Newly published, our second Paphos Road trip takes you from coast to coast. Visit Coral Bay, Sea Caves, Agios Georgios, various traditional villages and more besides, as you travel to the Baths of Aphrodite on the Polis coast. And on the way back, we throw in an abandoned village for good measure.