Pachyammos Seascapes
Published 4th of October, 2020
On Independence Day we visited Pachyammos Village Beach, with a view to doing some snorkelling. Unfortunately, the winds cut up a bit rough, so we decided to take some pictures and film instead.
No More Portaloos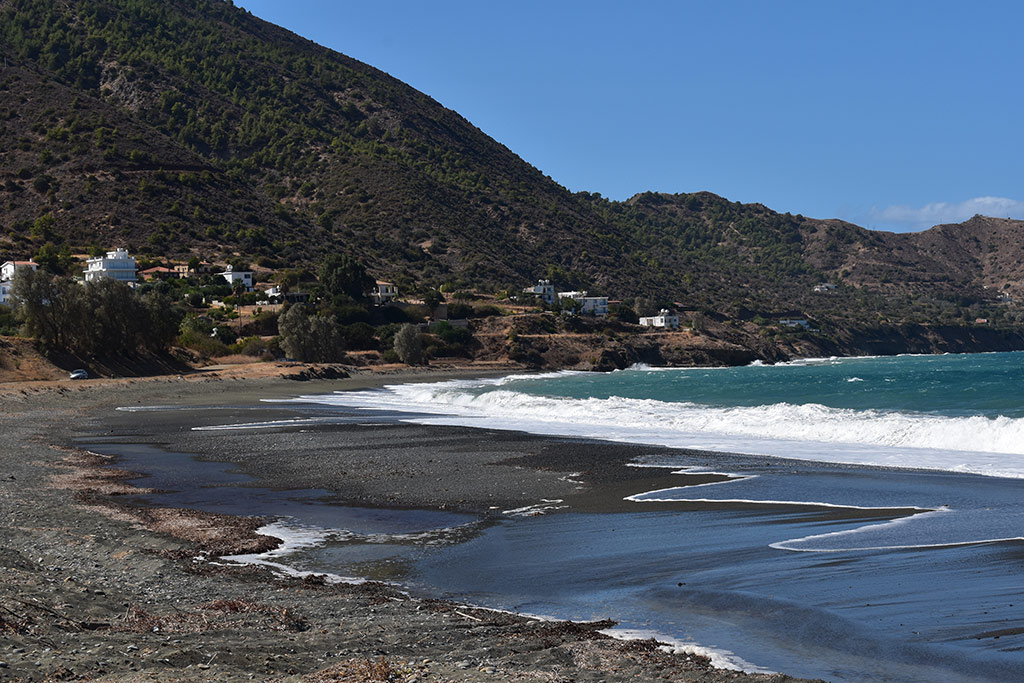 Pachyammos lies to the east of Pomos, along the northern coast from Polis.
It is a lovely part of the island, and well worth a visit. The locals now consider the beach too cold for swimming and sunbathing, though to us it is still lovely. In the summer time there are portaloos along the edge of the beach, but they have been removed now.

Surf's Up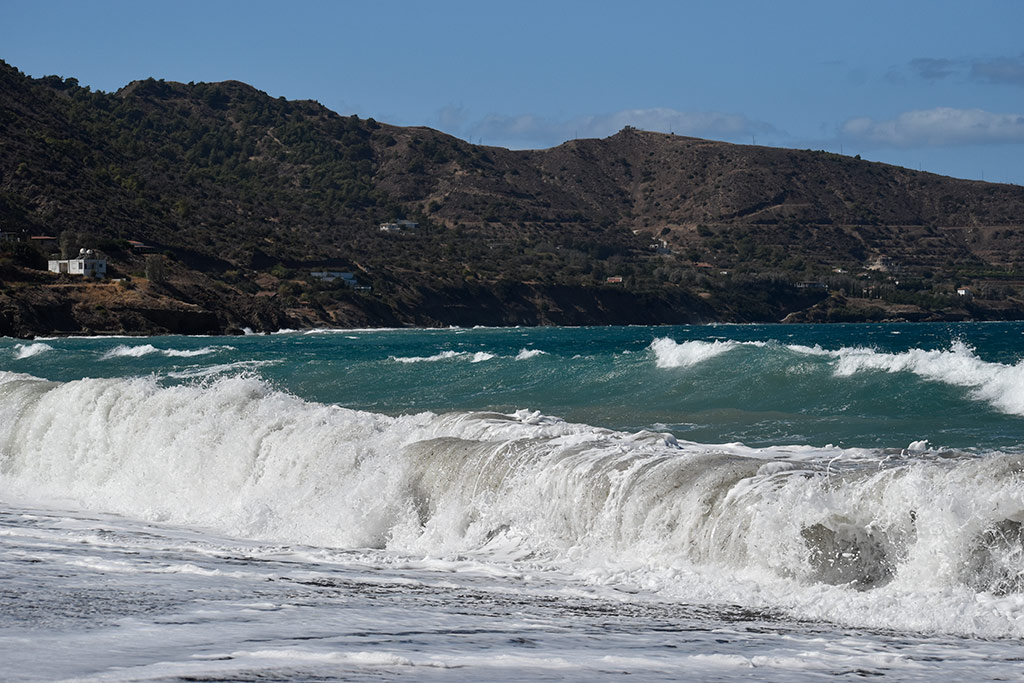 There were definitely plenty of waves here today. When we first moved to Cyprus, I went body boarding on a beach like this, in similar conditions. I got completely spanked. The sea threw me head-first into a bank of large pebbles and I ended up with a bloody face and a black eye. It wasn't the size of the waves, but their sheer power. So if you fancy a bit of body boarding, be careful.
No Fishing Today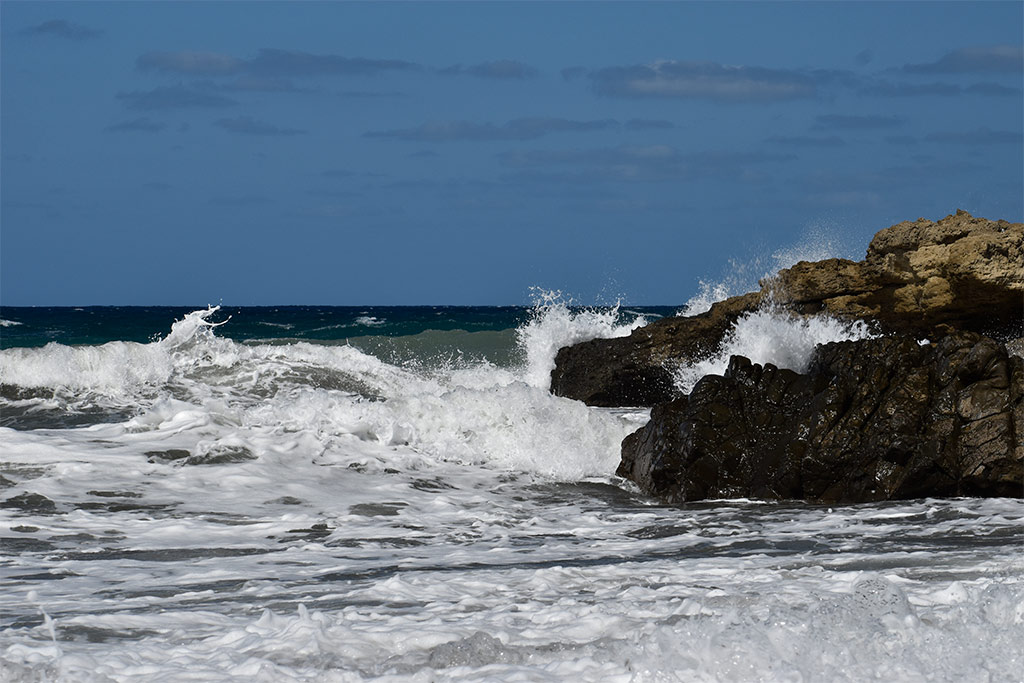 Normally we would expect to see a fisherman or two on those rocks. Not today though.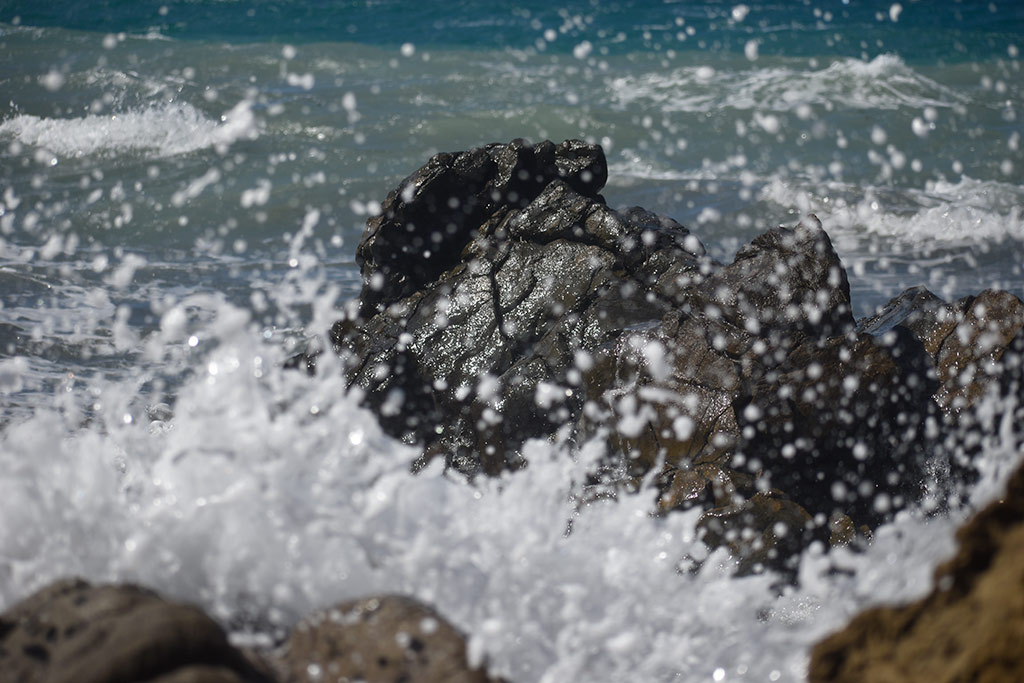 I left Alex, who was busy collecting shells and taking close-ups, to climb up onto the rocks. I wanted to get some pictures of waves crashing against the cliffs.
Is The Film Better Than The Blog?
Before we show any more pictures we thought we should include the film, so that people averse to clicking on new pages will at least get to see it. There are still another four pages of pictures, though. So don't go away!
We hadn't intended doing any recording, so didn't have a tripod or our decent camera. So forgive the occasional wobble.
And turn the sound up, as we include a nice chill-out soundtrack, perfect for a sunday afternoon.
Page 1 of 5
If you like our blogs and the rest of our content, please consider slinging us a few euros to help us produce more content. Use the Coffee link below if you feel so inclined. Payments are taken on a secure gateway, with no contact!
❤

Related Blogs: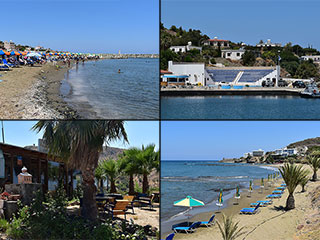 Polis Beaches Part 2
In this report we originally planned on showing you the beaches from Kato Pyrgos to Polis. However, there were so many that we have had to split it in two, so join us as we travel from Kato Pyrgos to the outskirts of Pomos. In our next blog we will continue the journey to Polis.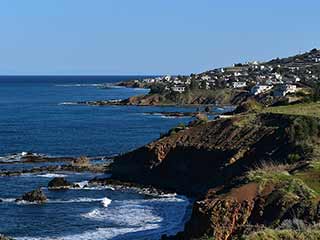 The Pomos Coast
Pomos is quite a trip from Paphos, but it is most definitely worth it. We were up that way to visit some abandoned villages and overflowing reservoirs this week, but stopped to take in the coast along the way. The countryside up there is breathtaking, and well worth a visit. Here's a short selection of what to expect.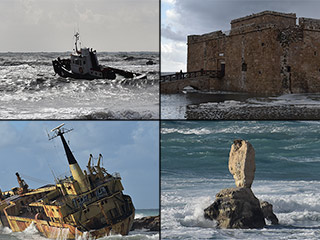 Stormy Seas
Paphos took a bit of a battering over Christmas. The storms were relentless and nature put on a display the match of any New Year's Eve pyrotechnics. Once the dust had settled, we took our cameras out for a spin. This is the blog of the film we published a couple of days ago...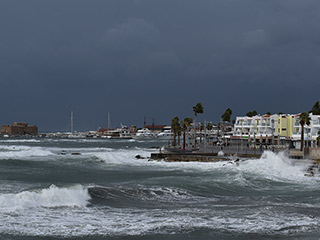 More Stormy Seas
We had hoped to have some Epiphany Day Celebration photos to show you today. Unfortunately, the wind cooked up a storm and the celebrations had to be cancelled for safety reasons, though they did have a scaled-down version at the port. When life throws you lemons, make lemonade, we say. So we took some pictures of the wind to show you instead...
Good Pages To Visit

FB Page

Paphos Life on Facebook

Like us on Facebook and stay notified of new blog posts.

FB Page

Our Facebook Chat Group

Paphos Chat has been created for people who like our site and want to chat using Facebook. You can also easily upload photos of any size here. A lot of people are members of the Facebook chat group and the main forum. It's entirely up to you.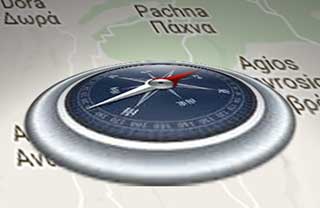 List

Blog Locations

Planning a day out? Then use our map of blog locations as a handy guide. Some of the places we visit our closer to each other than you might think, so take a look and start planning your next adventure...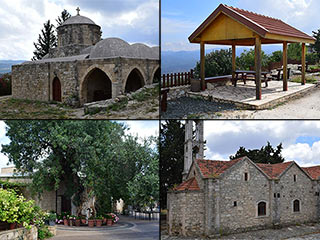 eBook

Cyprus Road Trip 01: the Kathikas - Panagia Loop

Let me take you on a journey around the region of Paphos, Cyprus. Starting at Paphos itself, we travel to Akoursos, then Kathikas, Kritou Terra and Simou. We continue past Lasa and Kannaviou, before taking in the delights of Panagia. Getting a bit more adventurous, we visit the abandoned villages of Statos and Agios Fotios, before passing through Choulou, Letymbou and Polemi, and rejoining the main Paphos - Polis road. The route is suitable for all types of vehicle, and requires no off-roading. The guide contains about 130 photographs including shots of all the road signs you need to pay attention to, as well as some of the highlights you may experience along the way. There are also several maps which will help you keep your bearings. You can do this journey in a day, or you can break it up into chunks. You can also do it in reverse, to get some completely different views. It is entirely up to you.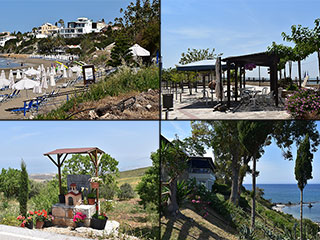 eBook

Cyprus Road Trip 02: Paphos - Coast to Coast

Newly published, our second Paphos Road trip takes you from coast to coast. Visit Coral Bay, Sea Caves, Agios Georgios, various traditional villages and more besides, as you travel to the Baths of Aphrodite on the Polis coast. And on the way back, we throw in an abandoned village for good measure.