Random Acts Of Crochet Kindness
Published 5th of November, 2020
As you go about your routine in Paphos, keep an eye out for something unusual. The city has been invaded by guerilla knitting. Flowers, pumpkins and poppies are just some of the creations that await the observant traveller, so be on the lookout for some random acts of crochet kindness.
Lest We Forget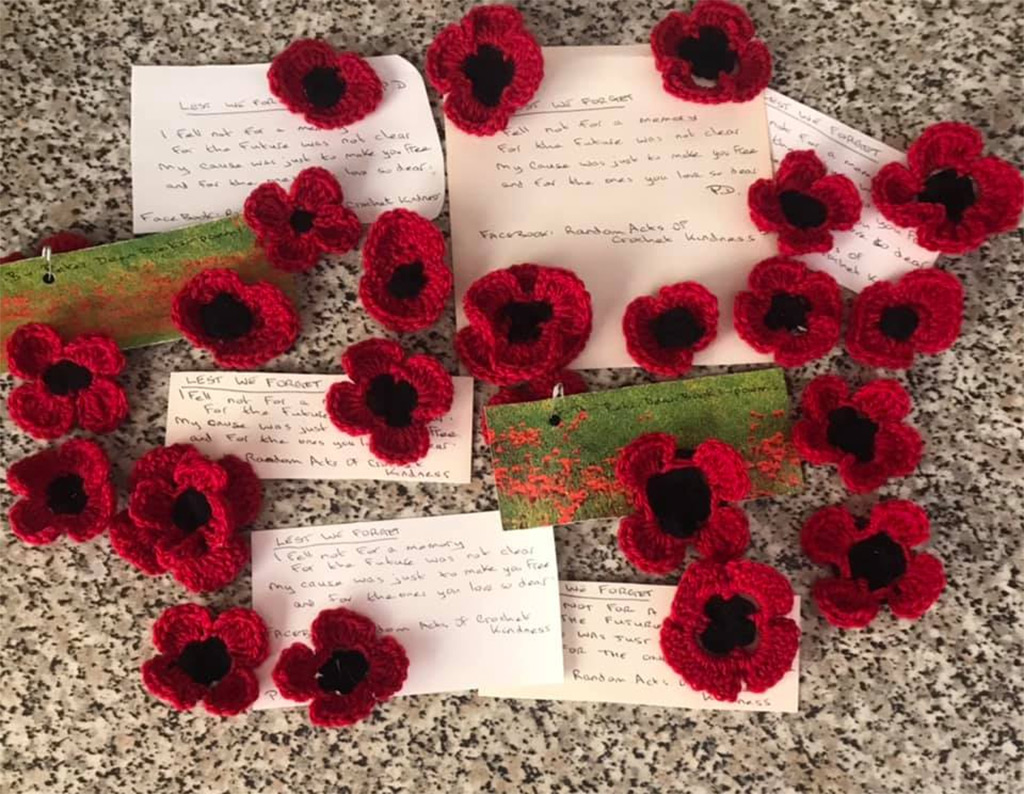 Lots of crochet poppies have been placed around Paphos recently, each containing snippets of a poem. They are the latest creations of Kelly Dean, and thanks to her mother, Sharon, they have been bringing much needed smiles to the local residents.
We think their story needs to be told, but before we do that, let's take a closer look at those poppies.

The Poem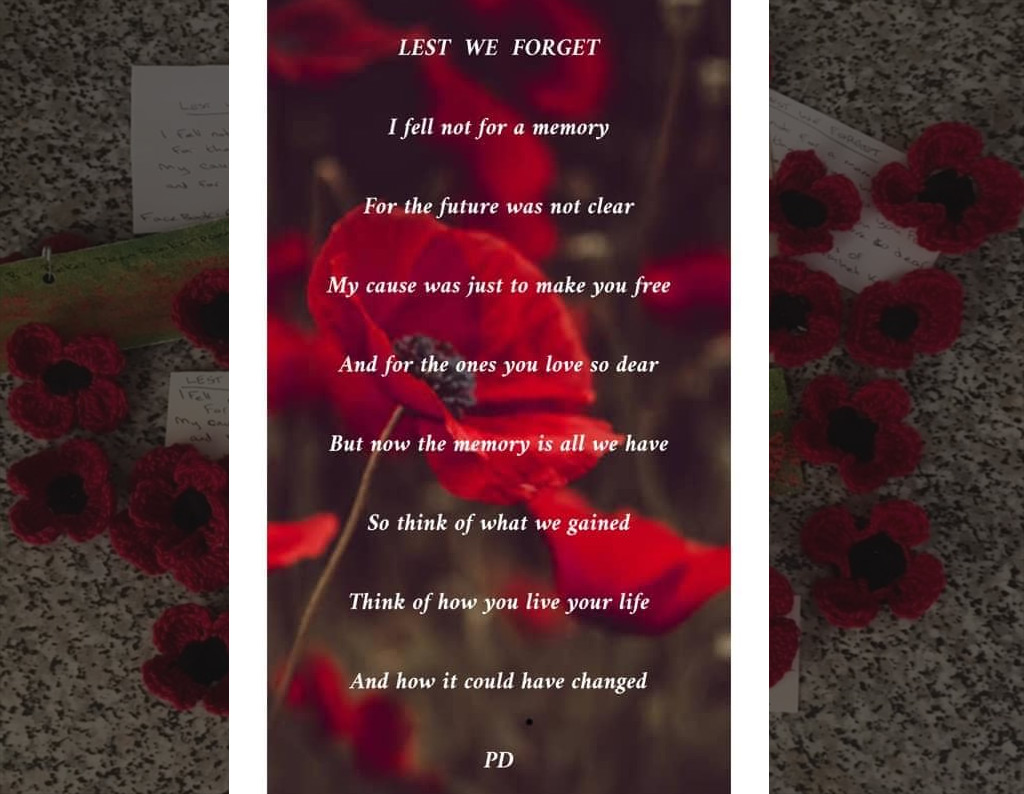 Each of the poppies has a tag attached, containing a snippet from a poem written by Sharon's husband, Pete. He is an author and a poet:
LEST WE FORGET
I fell not for a memory
For the future was not clear
My cause was just to make you free
And for the ones you love so dear
But now the memory is all we have
So think of what we gained
Think of how you live your life
And how it could be changed
PD
And There's More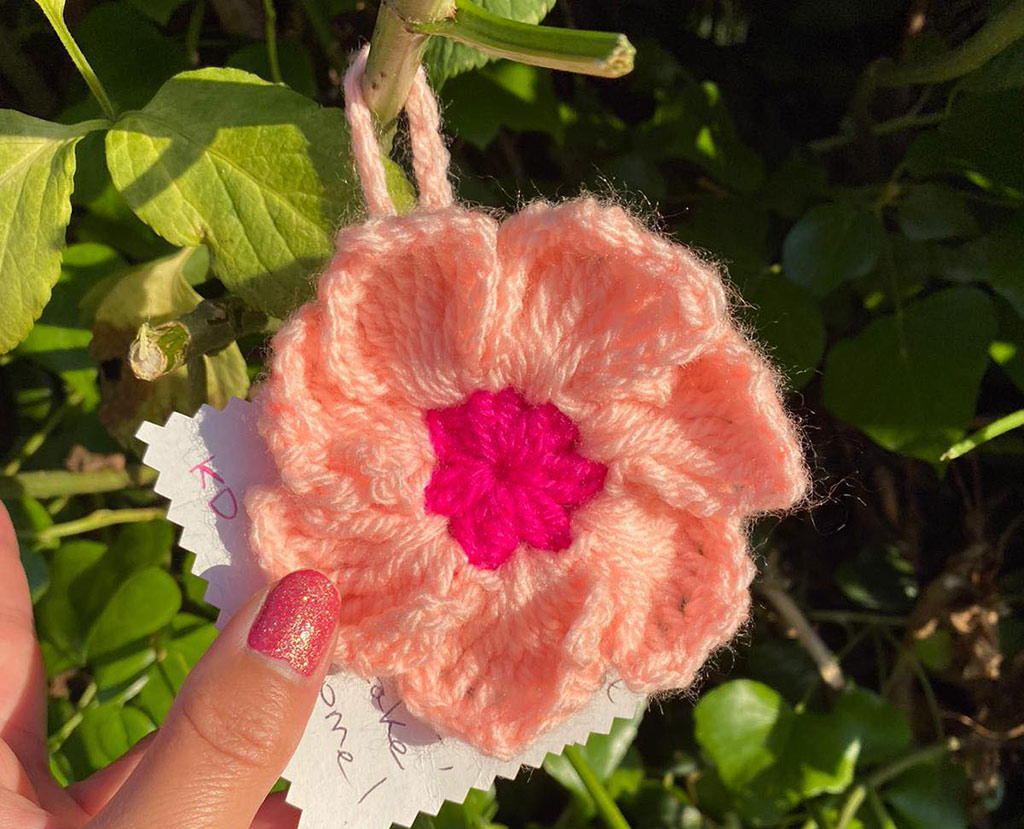 This is what a typical crochet looks like. We were originally alerted to them when Sharon made a post about them on our facebook group Paphos Chat.
Tools of the Trade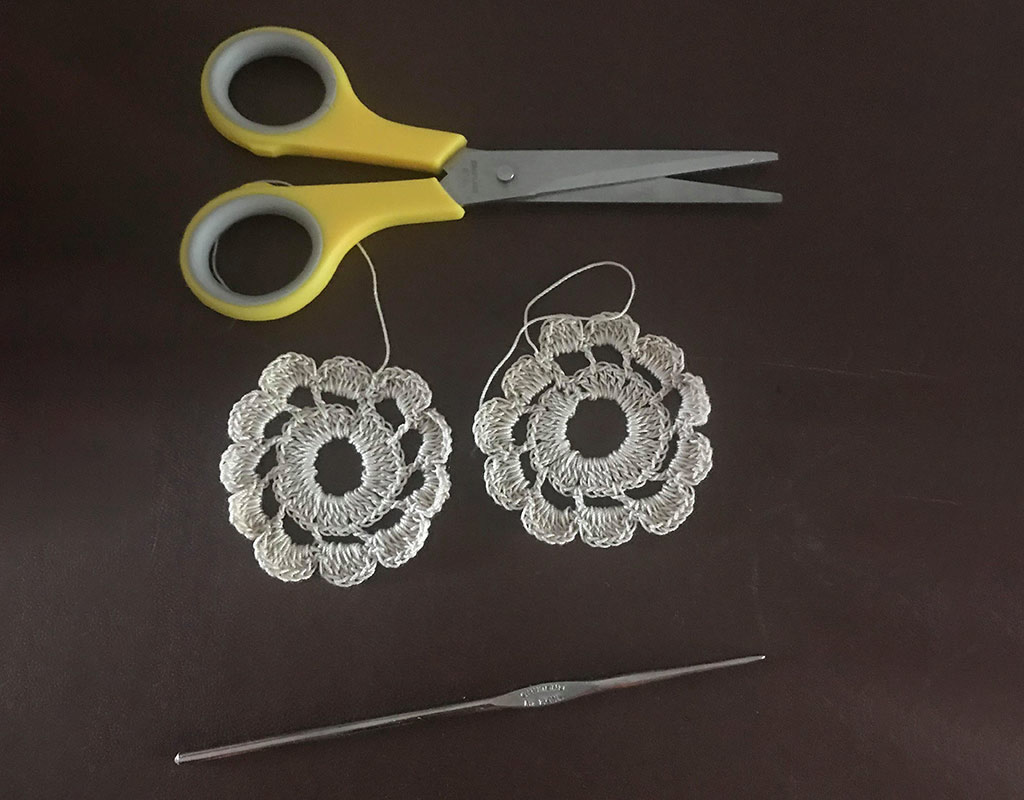 We were intrigued, and when Sharon posted an update about the poppies, we decided to write this article. In Sharon's own words, this is what happened:
---
We live in the uk. We have a house here in Mesogi.
My daughter, Kelly works for a London ambulance transport company in a London borough. She was furloughed through lack of outpatients appointments. She filled some of her time by learning to crochet more intricate things than blankets and squares.
She was leaving these Random Acts of Crochet Kindness all around our local areas. (Hillingdon)
The feedback she got was amazing. So many people were uplifted by finding flowers, rainbows, hearts, animal faces etc with a little poem on them during lockdown and beyond. Many people have posted on local groups as well as the original fb one.
Kelly, my husband Pete and I came out to Paphos on 7th September ( Kelly had to go home in October). She left me loads of bits to distribute for her.
Pete and I have had our flights changed several times. Then yesterday it was cancelled altogether! We have decided to stay here ( there's not much at home to rush for! Can't see grandkids , stuck in under lockdown and horrible weather! lol)
I decided to continue with her theme of leaving crochet items. Remembrance poppies have been left by harbour, lighthouse paths , outside shops and restaurants.
Pete is an author and poet and wrote a remembrance poem which I have put part of on the cards.
Peter Dean Books-Poems.
Cards Get Found!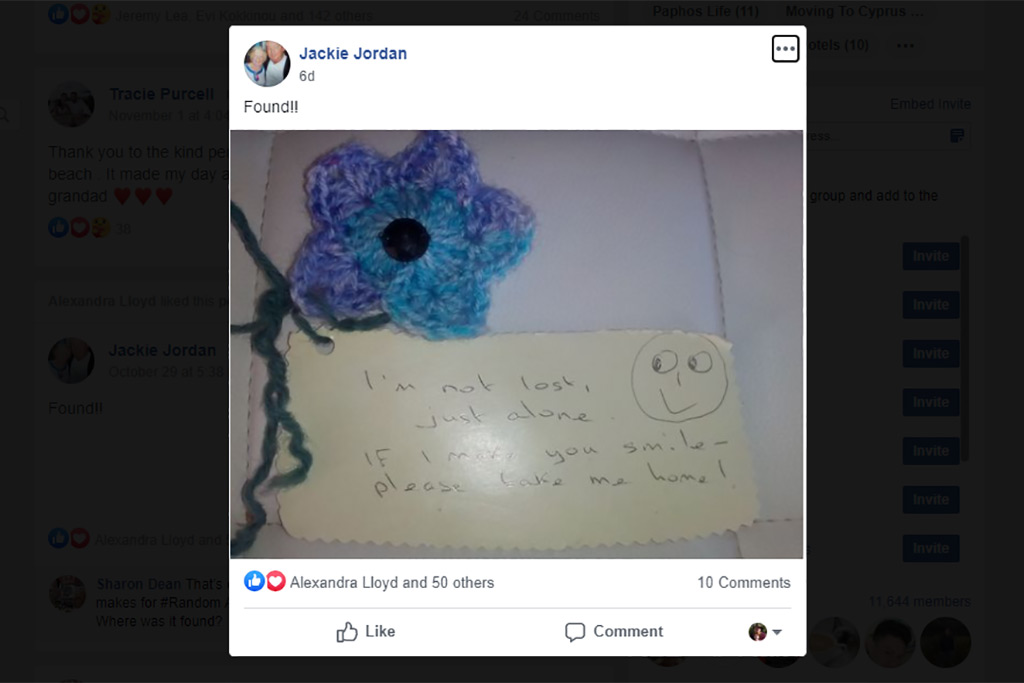 What started in Hillingdon continued in Paphos. People began posting about finding crochet items on Paphos Chat. The tags attached contain a number of messages. Back to Sharon:
---
The label read:
I'm not lost, just alone.
If I make you smile-
Please take me home.
Then we usually put a link to relevant local fb page.
Sometimes an uplifting quote.
People have found them after their dog has died, after hospital appointment or wandering to change direction in life!
Some have them hanging from their car mirrors and some said they are going to put them on their Christmas-trees
Page 1 of 4
If you like our blogs and the rest of our content, please consider slinging us a few euros to help us produce more content. Use the Coffee link below if you feel so inclined. Payments are taken on a secure gateway, with no contact!
❤

Good Pages To Visit

FB Page

Paphos Life on Facebook

Like us on Facebook and stay notified of new blog posts.

FB Page

Our Facebook Chat Group

Paphos Chat has been created for people who like our site and want to chat using Facebook. You can also easily upload photos of any size here. A lot of people are members of the Facebook chat group and the main forum. It's entirely up to you.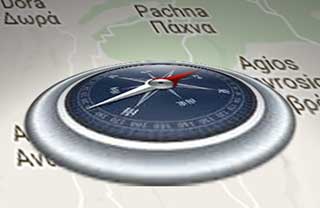 List

Blog Locations

Planning a day out? Then use our map of blog locations as a handy guide. Some of the places we visit our closer to each other than you might think, so take a look and start planning your next adventure...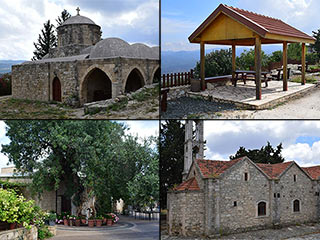 eBook

Cyprus Road Trip 01: the Kathikas - Panagia Loop

Let me take you on a journey around the region of Paphos, Cyprus. Starting at Paphos itself, we travel to Akoursos, then Kathikas, Kritou Terra and Simou. We continue past Lasa and Kannaviou, before taking in the delights of Panagia. Getting a bit more adventurous, we visit the abandoned villages of Statos and Agios Fotios, before passing through Choulou, Letymbou and Polemi, and rejoining the main Paphos - Polis road. The route is suitable for all types of vehicle, and requires no off-roading. The guide contains about 130 photographs including shots of all the road signs you need to pay attention to, as well as some of the highlights you may experience along the way. There are also several maps which will help you keep your bearings. You can do this journey in a day, or you can break it up into chunks. You can also do it in reverse, to get some completely different views. It is entirely up to you.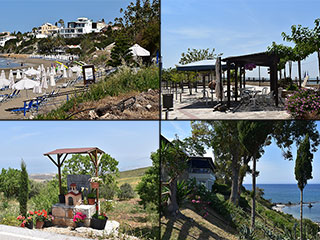 eBook

Cyprus Road Trip 02: Paphos - Coast to Coast

Newly published, our second Paphos Road trip takes you from coast to coast. Visit Coral Bay, Sea Caves, Agios Georgios, various traditional villages and more besides, as you travel to the Baths of Aphrodite on the Polis coast. And on the way back, we throw in an abandoned village for good measure.